The stock market is full of uncertainties. No expert can accurately predict what's going to happen next. By the time this article reaches you, the stock market has probably seen countless crashes and uprises. The markets can see an unbelievable rise in one hour and crash in the next. So what should you do? Do you stop trading because of the risks? Absolutely not!
Traders have devised a solid strategy to analyze the stock splits and foresee price movements despite the unpredictability. This phenomenon is called the 52 week low.
Also Read: What Are Cyclical Stocks?
Contents
What are 52-Week Low Stocks in Stocks Trading?
In 52 weeks, security, like stock prices, will fluctuate a lot. Factors like liquidity and dividend yield affect the market. In 52 weeks, there will be a time when the price will be at an all-time high. It's known as a 52 week high. Similarly, there will be times when the stock won't perform well. There won't be high returns, and the price will be at an all-time low. This is known as the 52 week low.
So, in short, a 52 week high is the highest price of a particular stock. On the other hand, 52-week stocks are the ones that have hit a dead end and have the lowest price.
Why are 52-week Lows Important in the Stock Market?
Probably by now, you are asking yourselves why do I need to know about the stocks that have the lowest price? Well, 52-week highs and lows are two thresholds. They dictate the future price movements of the particular stock.
Think practically, when will you invest in a stock? For most, the answer will always be when it's near 52 week high. It means when the current price is somewhere near 52 week high, it's safe to invest.
The same goes for 52-week lows. When the price is near the lowest, traders can predict that the stock most likely won't perform very well in the future. So, they look for other large stocks. So, by studying these two margins, one can find out how well or poorly a particular stock is performing in the market. It is an indicator that traders can use to enter or exit their position.
Reasons behind 52-Week Low for a Stock
A stock's price doesn't hit the lowest point without any reason. Most of the time, there are plenty of trivial and significant reasons behind the poor performance. So let's take a look at some of the reasons why a stock's current price hits the 52 week low mark.
Weakness in the Financial Framework
A solid financial framework is key to generating good revenues. But when the company's framework is fragile and full of issues, it's hard to generate adequate revenues. As a result, the stock price hits the 52 week low mark.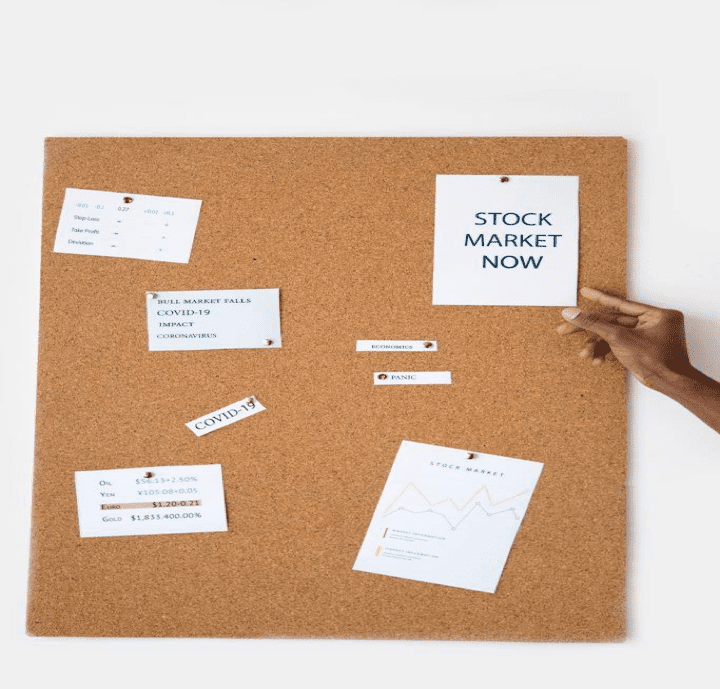 Poor Debt Obligation Management
Debts are never a good thing. Most companies try to manage them so that they don't pile up and add to the existing liabilities.
But when a company has poor debt management, it plays a detrimental role in the company's overall growth. It's one of the significant reasons stocks are getting 52-week lows.
Should You Buy Stocks Near the Lowest Price?
Often traders wonder if it's an excellent decision to buy stocks near 52-week lows. They sometimes go into a dilemma about the trading purposes of it. So let's try to answer the question if it's one of the excellent trading decisions or not.
When you generally buy stocks at 52 week lows, they are not as good as those at 52 week high. It might seem a bit counterintuitive. But it's pretty obvious.
When the price of a stock starts to rise, it doesn't decline. It continues to increase rapidly. It may be because of a trend or a breakout. But the point is high-end stocks hardly crash. That's why investors look to purchase them.
So what about the small stocks that are near 52 weeks low? Well, stocks at their 52 week low don't mean they can't be a bargain in some cases.
When the price is near the lowest, it means there is only one way to go. That is going up. While many advise not to catch a falling knife, 52 week low stocks often turn profitable.
When you buy ETFs or funds that are near 52 week low, they work better in the long run. So, rather than existing in your position, go for the long haul. Who knows, you might get more affluent than you've ever imagined.
Strategies When the Stock Price Nears 52-Week Low
The 52 week high and lows are one of the oldest trading strategies in the stock market. Traders monitor these two parameters to predict how the stock will perform in the future. Some great 52 week low strategies can give you an edge. So, let's check them out.
Scanning the Market
To recognize the correct time to enter, you need to scan the market manually. See how many large stocks are near the 52 week high and low. Along with these, you also have to analyze the 52 week high and low ranges. Some traders even suggest monitoring the 52 weeks low on increased average volume.
You can monitor this information from different trading platforms or use a scanner to get the job done. A scanner can even help you filter stocks based on high or low volumes.
Saving and Maintaining a Watchlist
Finding out the 52 week high and low stocks won't cut it. When you start scanning, you will find countless stocks that are near the 52 week low. If you don't save and maintain them in a separate watchlist, you will have trouble finding them. In the time of investing, you will never be able to identify the right one.
Also, when you save the stocks on a watchlist, you can study them at any given time. You can research them. Technical analysis will provide you with information about the price fluctuation.
Shortlisting Stocks
Now that we've identified our stocks, it's time to select those with good volume and volatility. You don't want to invest in a 52-week low stock that has low volume or volatility. It will only further add to the risks.
Entering Position
After picking the stock, the fun begins. Now you have to wait for a correction in the stock. These stocks go through periods of consolidation and find support near their previous swing lows and highs. Your job is to enter a long position when the larger trend resumes tight stop loss below the recent swing lows.
Also Read: Overweight Stocks
Best 52-Week Low Stocks to Watch Out For
In stock trading, fortune favors the brave. You don't get rich by going with the flow. Major investors who have been successful didn't buy stocks that were performing well. Everyone wants to buy Tesla and Google. But the stocks that are at the bottom now have the best chance of rising to the top. So, let's look at the best 52 low stocks to watch out for.
Tencent Music Entertainment Group
All is not going well for Tencent music. Tencent music used to perform amazingly in the stock market. But ever since Archegos capital shut down unexpectedly, things have gone from bad to worse. The banks liquidated the holdings of Archegos capital leading to a massive decline in the stock price of Tencent Music.
On top of this, the china government is going hard against tech companies. The government is monitoring tech companies like Tencent Music, and things are not looking good. If this continues, the company can get caught in the crossfire.
Because of China's regulatory crackdown, the company stocks have fallen from 30 dollars to 8 dollars. But there is a chance Tencent music will bounce back when the crackdown stops. So investing in it won't be too bad.
Outset Medical Inc.
Outset Medical Inc. is one of the pioneering medical companies out there. The company has a plethora of services, from kidney dialysis to ICU units. But in 2021, the company's price has been significantly low.
According to NASDAQ, the shares of the company have declined by about 27 percent. The reported earnings per share are -$0.56, which beats the market price by $0.24. One of the major shareholders of Outset Medical Inc. is D1 capital.
The firm currently holds about 4.5 million shares of Outset Medical Inc. According to experts, it is one of the best 52 weeks low stocks to buy at the moment.
Wix.com
You are on the YouTube homepage. Suddenly you see a video that piques your interest. You click on the video, and an ad starts playing. The ad is about Wix.com. For many of us, this has been a common occurrence. Wix has been advertising itself extensively to garner the attention of netizens.
But despite this, Wix's shares have declined gradually in 2021. It lost one-third of its value in just August alone. The revenues and earnings are both below expectations, considering how much effort they are putting into marketing. The recent storm in the tech companies also hit Wix hard. Now they are trying to recover.
The pullback of Wix is strong enough to buy the correction. Therefore, you can consider purchasing this 52-week low stock. Also, in the Covid-19 season, many people are interested in opening a B2B or B2C website. There's massive potential in this industry.
Therefore, they are using Wix for their cloud-based web services. So it's safe to say that the company will have a steady cash flow and increased interest in the future.
Paysafe Limited
The gaming and software industry has been flourishing in recent years. Now when the coronavirus is spreading like wildfire, the growth is even more. People are staying at home and spending more time on subscriptions, software, and gaming.
People pay for these services using Paysafe limited. So, you might be wondering that this means the company shares are doing well in the market. But you are pretty wrong.
The trouble began when the Paysafe limited became public via SPAC(A Special Person Acquisition Company). Although SPAC's are desirable to many investors, this has not been the case in recent years. Most SPAC's have been engaging in suspicious behavior. It concerned the major investors. That's why they were quick to dump several SPAC's. Due to this, the company is near the 52 week low.
But this isn't necessarily a bad thing. It creates more opportunities for Paysafe limited. Though the company has soft guidance, the earnings and revenue are meeting the expectations.
Also, it is still a high-quality SPAC. Therefore, it's a good deal to invest as the company has impressive credentials. The finance legend Bill Foley himself associates with the company. Isn't that statement enough to justify that the company will do well in the future?
Boston Beer Co Inc.
You have worked tirelessly for the entire trading day. You wait patiently to get home and relax a bit. When you finally get home, you crack a bottle of beer open. As soon as your lip tastes the flavorful beverage, all your worries and tension vanish. For many of us, the beer of choice is Boston Beer.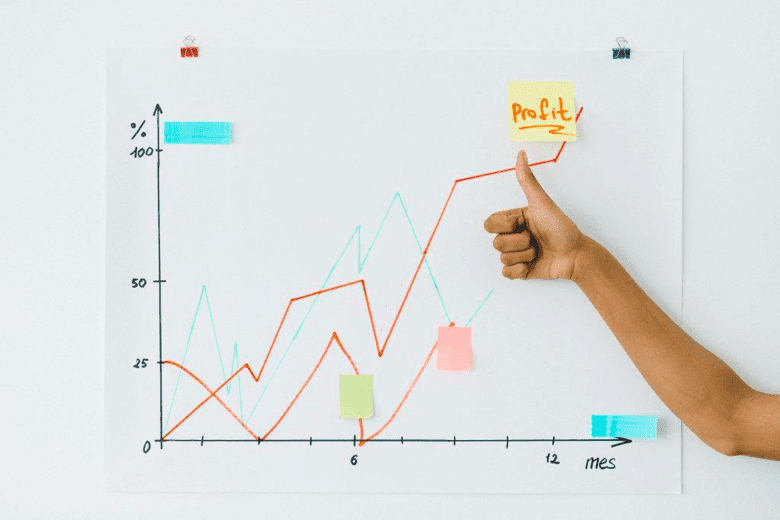 But the largest craft brewery is not doing too well. Since April, the Boston Beer co inc shares have declined from a staggering $1300 to a terrible $600. It has mainly happened because of too many companies releasing seltzers. Due to this, the market has completely flooded. But Boston Beer Co Inc. has recovered from such a catastrophe before, and it will again.
The company recently partnered with Pepsico Inc. They have launched a new beverage called hard mountain dew. This is most likely going to get the company back on track.
Axsome Therapeutics
Axsome Therapeutics is a bio-pharmaceutical company that produces novel drugs mainly for the central nervous system. The healthcare industry is booming, with clinical trials of novel drugs are occurring in short intervals. By paper, the share price of Axsome Therapeutics should be high. But that's not the case.
The company has seen a jaw-dropping 68 percent drop in price in 2021. For eight long months, the company has failed to recover the percent change. It's because of the regulatory delay of their novel drug AXS-05. AXS-05 is targeted to treat major depressive disorder.
But the drug failed to meet the standards of the FDA. Experts claim that the problem is not the drug itself. The issue is that the FDA is busier handling COVID-related cases in real-time.
So, they are not giving enough concern to the AXS-05. That's why the company has seen a downfall.
The good news is the migraine medication AXS-07 has passed regulatory tests with flying colors. The company also hopes that the AXS-05 will also give the regulatory restrictions. So it's just a matter of time before the share prices start going up again.
Spotify Technology
You probably have heard about Spotify unless you live under a rock. You can find pretty much any music on this streaming platform. Often we go to the Spotify app. We put on our headphones and get lost entirely in the music.
During the pandemic, music streaming platforms have done well compared to the previous years. People are deviating more toward streaming services rather than access music illegally. Even music artists are giving permission. But despite this, Spotify had a rough year.
The latest quarter of Spotify performed inadequately. The company's limited marketing didn't work well in certain regions. Therefore, the growth in the overseas markets is substantially low.
But traders suggest that Spotify shares will go up. Now they offer a considerable discount too. It will attract new subscribers. The Spotify Technology SA(SPOT) stock has gained about 0.06 percent in just a week. So what are you waiting for?
Final Thoughts
Some investors claim that 52 week low stocks are worthless, while others see the immense potential. There has been a great debate regarding it. One thing is for sure, 52-week lows are a great indicator to understand the stock market.
When you analyze the 52-week highs and lows, you know the exact time period when entering or leaving the position. If you learn to manage it and master it, then there is no stopping you.
FAQs
1. What stocks are trading at 52-week lows?
Currently, many stocks in the United States are trading at 52-week lows. Altice USA, Anpac bio medical science are major 52 week low stocks in the market now.
2. Is it risky trading in stock at its 52 week low?
Stock trading t itself is a risky business. One wrong decision can lead to a massive disaster. That's why experts advise playing it safe and not buy a stock at its 52 week low. But there are other factors involved, like the resistance level. It ultimately depends on how the stock is doing in its 52 week low.