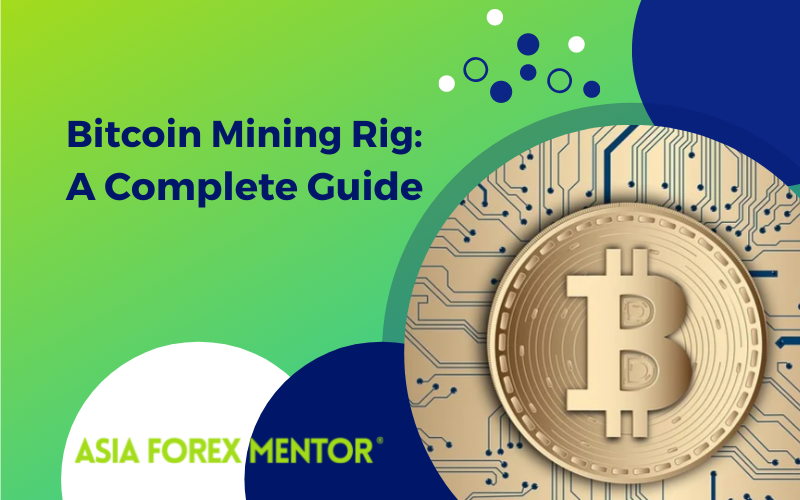 Bitcoin Mining Rig
Bitcoin mining is an activity that involves entering new bitcoins into circulation, a crucial component of the maintenance and development of blockchain ledger. In general, crypto mining is a barebones computer with several graphics cards or GPUs instead of one card. The rigs need powerful computers like those from NVidia and AMD to do calculations and they also use high-wattage power supplies. Bitcoin mining rig has become so popular that there has been a shortage of graphics cards. By engaging in bitcoin mining, you earn cryptocurrency without investing actual money because Bitcoin miners get Bitcoins as a reward for completing blocks of authenticated transactions that are normally included to the blockchain.
Content
What is Bitcoin Mining?
Bitcoin mining can be summarized as the process where sophisticated computers are used to solve highly complicated mathematical computations and in return, miners are rewarded with crypto tokens for their effort. The act needs to be executed with great care, is expensive and only rewards at irregular intervals.
Despite all these downsides, crypto mining still attracts investors because of the fact that miners are given rewards in the form of crypto tokens. This means that those who work in the Bitcoin mining rig are awarded Bitcoin tokens after their hard work.
Bitcoin mining requires people to have an entrepreneurial mind to view it as pennies from heaven. After all, if you are technologically able to execute the bitcoin mining process, why not take part in it? However, Bitcoin mining is not for everyone which is why you should go through this explainer before investing your time and equipment.
The concept of Bitcoin mining is the prospect of being given Bitcoins as a reward. If you do not want to engage in bitcoin mining, you can buy crypto using fiat currency then trade it on an exchange. Bitcoin mining aims to provide incentives that motivate people to take part in the mining process.
Activities involved in Bitcoin mining include legitimization and monitoring of transactions, ensuring validity. Since all this power is given to individual users across the world, Bitcoin is a decentralized cryptocurrency. It does not depend on one central authority to oversee its regulations.
Also read: Crypto market vs stock market
How to Mine Bitcoin at Home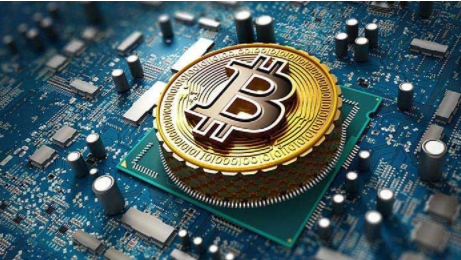 Miners have been given the responsibility to verify the legitimacy of Bitcoin transactions and in return, they get paid with Bitcoin tokens. This protocol aims to keep Bitcoin users honest and was brought on board by Satoshi Nakamoto, Bitcoin's founder. By verifying these transactions, miners help to evade the problem of double-spending.
Double spending is a situation where a Bitcoin owner spends the same Bitcoin twice. This danger does not exist with physical currency because once you spend some money, it is gone meaning you cannot pay the same money on something else unless you are a thief. Even though physical money has a risk of counterfeiting, the impact is not the same as spending the same coin twice.
Is there any risk?
According to the Investopedia dictionary, "there is a risk that the bitcoin user could make a copy of the currency and send it to a merchant or another party while keeping the original." This is why Bitcoin mining exists, so they can check transactions and ensure Bitcoin users have not maliciously spent the same Bitcoin twice.
Once a miner has verified a block or one MB of Bitcoin transactions, they are rewarded with a certain amount of Bitcoins. Some miners, however, argue that the size of a block should be increased to take in more data, and in return, it would help the Bitcoin network process and verify transactions faster.
Note that you become eligible to earn Bitcoin when you verify one MB transaction, but not everyone who verifies transactions is rewarded. One MB worth of transactions can theoretically be equated to one transaction or several thousands. It generally depends on how much data the transaction took.
How to get Bitcoin rewards
To get Bitcoin rewards, there are two conditions that miners need to meet; one is concerned with effort and the other is just luck. The easiest condition is that you have to verify one MB worth of transactions. The hardest is that you must be the first miner to get that solution or the closest answer to the complex mathematical computation problem.
In the real sense, miners do not solve complex math problems, instead they do everything possible to be the first miner to produce a 64-digit hexadecimal number (a hash) that is less than or equal to the target hash. In simple terms, the process is basically guesswork-oriented.
Even though it is guesswork, it is still a massive load of work because there could be more than one million possible guesses, so you must be as accurate as possible in the guessing as a miner. To manage such a process, miners require a lot of computing power because a high hash rate is necessary for their success. If you need to calculate how much bitcoin you could make with your mining rig's hash rate, a bitcoin mining calculator can assist.
To mine bitcoin at home, you will need an ASIC miner, a device that uses microprocessors only for mining digital currency. Every ASIC miner is created to mine specific digital currency, meaning that a bitcoin ASIC miner can only mine bitcoin and so forth. An ASIC mining rig is an essential tool you should have if you intend to start mining bitcoins.
Is Bitcoin Mining Profitable?
The rewards that bitcoin miners get are reduced by half every four years which means that when Bitcoin was first introduced in 2009, miners would earn 50BTC for one block. After four years in 2013, the amount was halved and became 25BTC for one block and by May 2020, it had reached 6.25BTC. The price of a bitcoin in November 2020 was $17,900 per bitcoin which means you would earn 6.25 x $17,900 every time you solved complicated math problems.
The halving of rewards given to miners helps to lower inflation while increasing scarcity and historically, the price of a bitcoin seems to rise with it. This move is crucial because it ensures that the bitcoins in circulation are not too much but just enough. There are also several bitcoin mining rigs for sale in the market, so you can check the Bitcoin website if you might be interested in one. Bitcoin mining rig for sale eBay is also an option most people take when seeking a mining rig.
Also read: How to use Binance
Do I Need a Bitcoin Mining Hardware?
When bitcoin was introduced, people could engage in the mining rig process with regular at-home computers, but this is not the case anymore. This is because Bitcoin mining changes and becomes more complex as time goes by. Bitcoin networks look forward to producing one block every ten minutes to keep the blockchain running smoothly. For that reason, Bitcoin was created to evaluate and adjust the difficulty involved with mining every two weeks.
When a miner has more computing power or multiple powerful computers work together, the difficulty level rises to keep block production stable. In simple terms, it means that miners must have potent computer hardware like GPU or an application-specific integrated circuit (ASIC) to compete fairly in the mining process.
What Are the Risks of Mining?
Like most investments, bitcoin mining has its risks and they majorly focus on financial risk and regulatory risk. As demonstrated earlier, Crypto mining is a financial risk because you can go through the trouble of purchasing equipment worth hundreds of thousands and get no return on the investment. The good news is that you can alleviate the risk by joining mining pools.
Some countries prohibit the mining of bitcoin therefore consider this factor before purchasing the sophisticated computers. An example is when China enforced a crackdown on all Bitcoin mining across the province of Sichuan. There are concerns about the impact of crypto mining on the environment and the carbon footprint of bitcoin mining.
Efforts to lessen these adverse effects are being implemented such as looking for cleaner and green energy sources for mining activities. The cryptocurrency companies are urged to take such measures seriously because the environment will suffer in the near future due to the overload.
Also read: How to trade crypto
Types of Mining Rigs
There are countless ways of making money using computers, but currently, many are as intriguing and potentially lucrative as mining cryptocurrency. The decentralization of money has resulted in a digital gold rush, so crypto mining has become popular. As much as crypto mining is good and profitable, it is important to note that the activity is more or less like gambling and it all depends on your accuracy and luck.
To be a miner, you will require a crypto wallet to keep your currency, hash rate power and mining software. There are different mining rigs available in the market, and they are as follows;
1. CPUs
The Central Processing Unit (CPU) is a hardware constituent of computers that processes and executes instructions, acting as the computer's brain. The CPU mining rig is as simple as it sounds because it generates hashes using its power. This method was commonly used when crypto mining was initially introduced because less energy and effort were required.
As crypto-mining became known to the people, competition increased, and there is nothing that breeds like technological advancements when competing. This resulted in more powerful hardware like ASIC and GPUs, which are the commonly used devices when mining cryptocurrency. Even though there are better and faster ways of mining cryptocurrency, some people are still glued to using CPUs.
Some currencies have even tried to protect the average miner who can only afford a CPU so they can still remain in the competition. A good example of such currencies is Monero who designed themselves as ASIC Resistant to keep their currency as decentralized as possible.
The recent resurgence of Bitcoin has made cryptocurrency mining more competitive, giving rise to a short supply of mining rigs and components. As a new miner, you should know that most cryptocurrency mining activities depend on the GPU because of the bulky work. Nonetheless, some protocols make the modern processing power of a CPU more powerful and as beneficial as GPU. Below is a listing of the best CPU mining processors;
2. AMD Ryzen Threadripper 3970X
This CPU mining processor was released in 2019, with AMD promising dramatically improved efficiency and performance from the device. With the AMD Ryzen Threadripper, you will notice a significant improvement in core counts, efficiency, and per-core performance. The 32-core processor and 7nm are responsible for its higher core counts, boosted clock speeds, higher cache, and lower power usage.
Having a 64-thread processor for mining cryptocurrency gives you a significant advantage and its dump truck-sized 144MB of cache declares it the best mining CPU for most cryptocurrencies. The CPU processor might be expensive, but when put to work with its 19.9 kh/s, you can get more profit than anticipated. On the brighter side, if you decide to quit mining one day, you will still have a powerful processor to undertake other activities.
Most people purchase the AMD Ryzen Threadripper because it has an ultimate mega-tasking and is easy to install. On the other hand, miners avoid it because it uses a lot of power when mining and is expensive.
3. AMD Ryzen 9 3950X
This is one of the most competitive CPU mining processors in the market. It features a 16 core, 32 thread processor with 64MB of cache. It has a hash rate of 13.4 kh/s, which is relatively fast enough to get you the most accurate answer to those complex mathematical computations. AMD Ryzen 9 is considered the baddest in the category of processors that are not HEDT-oriented.
The Ryzen 9 is designed on AMD's 7nm architecture and is the highest tier in the Ryzen 3000 series, automatically making it the most expensive but a good performer. Together with the new architecture, AMD Ryzen 9 comes with its support for the new PCle 4.0 standard on an X570 chipset. The Ryzen 9 has single-core and multiple-threaded workloads that make it a powerful performer in the field.
4. AMD Ryzen 5 3600X
AMD offers some of the best CPU processors and the Ryzen 5 3600X is one of them. Compared to other processors, AMD comes out as the best provider of core for less money. If you want an economical CPU processor that has no compromise on the quality of work, the Ryzen 5 3600X is what you need.
It is a 6-core, 12-thread processor that is so fast that it can hold its single-thread processes. This CPU processor can boost mining performance while ensuring low power consumption. Miners love AMD Ryzen 5 3600X because of its wonderful multi-core performance, cool running chip and wraith cooler. On the other hand, its main downside is that it has tricky overlocking.
5. Intel Pentium Gold G-6400
While the AMD CPU processors mentioned earlier in this article might be great, the Intel Pentium Gold G-6400 is an excellent CPU best for those who want to run a low-cost crypto mining PC. Pentium Gold has a low initial outlay and does not use too much power compared to other brands of CPUs. With this CPU processor, you not only get profits while mining but also reduce your energy bills.
According to BetterHash, the Pentium Gold has a hash rate of 1236.88 H/s that helps keep the low-cost mining CPU profitable. Miners prefer to use this CPU processor because it is cheap to buy and run. Two of its main setbacks are that it is not a powerful CPU and has limited cores and threads.
6. Intel Core i9
The Intel Core i9 features an unlocked yet overclockable deca-core, making it a general all-around CPU that serves as a mining device as well. Although the Intel Core i9 is not as capable as the many Threadrippers in the market, it still is a powerful processor for conducting mining rig activities. Unfortunately, these mining rigs must have a 5.48 kh/s according to Hashrates and on the brighter side, it has good compatibility with some excellent mining motherboards on the market.
7. AMD Ryzen Threadripper 3960X
Threadripper 3960X is a wonderful processor that is as good as the 3970X version from the same brand. The two have a common feature: the L3 cache, ensuring that the processor runs its mining activities smoothly while using low power. Despite the fact that it has less cores and threads, AMD Ryzen Threadripper 3960X still manages to produce a good hash rate.
8. Intel Celeron G5905
Intel Celeron is another wonderful mining CPU suitable for miners who are cautious with their budget and want quick returns on their hardware investments. To earn profits while mining, investing in the best CPU processors money can buy is best. The more powerful a CPU is, the higher your chances of cracking complex mathematical computations.
The device has 2-cores, 2 threads, an L3 cache of 4MB and a base lock of 3.5 GHz which all result in the best performance. Additionally, Intel Celeron G5905 has a low power consumption rate and is sold at an affordable price. The only disadvantage of using the CPU processor is that it has no hyperthreading feature.
Pros of CPU Mining
No huge investments are required. With CPU mining, you do not need to invest in complex hardware or special devices specifically meant for crypto mining. Some cryptocurrencies make it possible for those with personal computers or laptops to mine.
Easy to use because CPU mining does not involve the utilization of complex equipment. You can easily start CPU mining with little instruction or assistance from a professional. This means that you don't need to have experience in the cryptocurrency mining field.
It requires minimum costs when operating as the main cost involved with crypto mining is the power usage cost. CPU mining uses minimum energy; therefore will not hike your bills to unbearable levels. The energy used will be equal to using your average computer and cannot compare to that of other mining techniques that use complex machines.
Cons of CPU Mining
CPU mining can sometimes get costly, especially when using CPUs that are highly-priced. Some brands with the best performances are expensive, making them affordable to wealthy people only. These expensive CPUs also consume a lot of power and might increase your bills to unexpected levels.
9. GPU
GPU (Graphics Processing Unit) crypto mining is the most common method, although it is complicated. Unlike CPUs, several GPUs can be connected to one motherboard, bringing forth more power and better results. Choosing the perfect mining GPU is a hard task, but many profits are yielded when done.
There are several different GPUs available on the market today and some are specifically built to render videos while others are for gaming and mining. GPUs are preferred for mining because they are better at making guesses at the correct string of characters every second. Some of the best GPUs are listed below;
10. NVIDIA GeForce GTX 1070
NVIDIA GeForce GTX 1070 graphics card is an excellent choice for video gamers and cryptocurrency miners. The device has a hash rate of 30 mh/s and is suitable for those who want to minimize power usage. At only 150 W per unit, NVIDIA GeForce GTX 1070 graphics is one of the cheaper cards to run. Although NVIDIA GeForce GTX 1070 is a popular card used by most miners, its cons are that its selling price is too high.
11. AMD Radeon RX580
Like NVIDIA, AMD is known for creating excellent graphics cards that are useful in cryptocurrency mining. Be sure that AMD Radeon RX580 will give you the best service as the company is trusted for manufacturing high-quality graphics cards. The AMD Radeon RX580 has a hash rate of 29mh/s which is not bad at all considering how low its price is.
With the AMD Radeon RX580, you can save on the cost of extracting hot air created during crypto mining because it runs at a remarkably low temperature. This is especially useful for people who run multiple mining rigs because a lot of hot air is created in the process. Being a low-priced and high-quality graphics card, the AMD Radeon RX580 is often sold out, which is the only downside.
12. NVIDIA GeForce GTX1060
NVIDIA GeForce GTX1060 is a great option for those seeking to minimize their electricity bill while engaging in crypto mining. Despite its low price, NVIDIA GeForce GTX1060 is known for its quality service. It has a real base clock of 1607 MHz, a real boost clock of 1835 MHz, and a memory detail of 3072 MB that delivers excellent performance when mining.
You do not need additional software to achieve the listed clock speed because NVIDIA GeForce GTX1060 is enough. Due to its low price and high-quality service deliverance, NVIDIA GeForce GTX1060 is often sold out. Those who are able to acquire the NVIDIA GeForce GTX1060 can testify that the graphics card is well suited for GPU mining.
13. AMD Radeon RX Vega 56
The AMD Radeon RX Vega 56 is one of the fasted GPUs money can buy and is mostly suitable for people living in cold areas. This is because the GPU can get very hot when used for a long period. Additionally, AMD Radeon RX Vega 56 runs use a lot of power, so it is advised that you use it where power is cheap. If your pockets run deep and you want a graphics card with the best features, AMD Radeon RX Vega 56 is what you need.
14. NVIDIA GeForce GTX 1080 Ti
This is one of the priciest GPUs on the market and is mostly used by guru crypto miners who have already made a lot of money. NVIDIA GeForce GTX 1080 Ti is an extremely powerful GPU that can handle multiple mining rigs at a go. It has an unbelievable hash rate of 32.1mh/s with a few modifications and tweaks. The good performance provided by NVIDIA GeForce GTX 1080 Ti comes at a cost though. This GPU is rated as the most power-hungry as it uses 250W of electricity when in use.
15. ASIC
Application Specific Integrated Circuit (ASIC) is the most powerful option in mining rigs. It generally is a small but mighty computing machine created for one purpose only, cryptocurrency mining. ASICs are very powerful and give a fasted hash rate compared to all other types on the market. Being the most powerful equipment to use when mining, they are also the most expensive and are easily outdated by new models.
ASICs are so powerful that they can interfere with the landscape of the cryptocurrencies they mine. Companies that are fully invested in cryptocurrency mining often use ASIC because their hash rate is faster therefore can solve more problems within a short period. Some cryptocurrencies have tried to minimize the number of ASIC miners in their system because they snatch up a large number of blocks and undermine the concept of decentralized currency. This is why you will find some currencies to be ASIC resistant. If you want to invest in an ASIC, ensure the cryptocurrency you are involved with allows ASIC mining. Below is a list of the best ASIC miners in the market.
16. Whatsminer M32-70
Whatsminer M32-70 is a renowned ASIC miner manufactured by the famous Whatsminer. Their products are also known for their small sizes, making it easier to scale up operations since they occupy minimum space. The Whatsminer M32-70 is among the most loved ASIC miners because of its effectiveness and efficiency.
The ASIC miner is expensive and also needs a lot of power supply as it requires 220V power. Whatsminer M32-70 has a fan that keeps the device cool enough so it can deliver the highest hash rate possible while mining for cryptocurrencies, in this case, 70 TH/s. Deployment is made simpler since there is an ethernet connection, and once connected, every miner gets an IP Address that can be controlled through a graphical interface.
17. Antminer S7
The Antminer S7 is a product of Bitmain and is the previous model before S9 was released. An interesting factor about Antminer S7 is its lowered price because of the hype given to S9 devices. Even though its hash rate is a third of the S9 devices, Antminer S7 is still a powerful ASIC miner offered at affordable rates. Antminer S7 basically generates less heat and noise during operation and uses less power compared to its superior version. The ASIC miner has a hash rate of 4.73 TH/s and power usage of 1293 W.
18. AvalonMiner 1246
AvalonMiner 1246 is a product of the China-based firm Canaan Creative, the first company to manufacture ASIC miners. The company is known for its quality devices and remains the second-largest producer of Bitcoin mining hardware globally.
AvalonMiner 1246 has a hash rate of 90 TH/s and power usage of 3420W, making it one of the fastest ASIC miners in the market. It also has four fans to cool the system, explaining why there is a lot of noise when operating the ASIC miner. The unit is also created for easy deployment, simple maintenance and has an in-built Al chip.
19Fal. Whatsminer M32-62T
The Whatsminer M32-62T is another reliable ASIC miner preferred by cryptocurrency miners. It has a hash rate of 62 TH/s and power usage of 3348W, which is relatively good for an ASIC offered at its price. It is equipped with several fans to ensure the device does not overheat and keep it running at the required speeds.
Pros of ASIC Miners
ASIC miners are very powerful and their efficiency cannot be compared to other hardware like CPUs and GPUs. It is sure to give you the maximum profit as anticipated because most guesses are normally accurate.
Additionally, they are faster compared to other methods therefore are likely to solve problems more quickly. This is what we call the hash rate.
Cons of ASIC Miners
The most obvious downside of using ASIC miners is their high cost of operation. These devices are expensive to maintain and are known for their excessive power usage. Additionally, ASIC miners are generally costly and hard to find in the market.
Final Thoughts
Bitcoin mining is an activity that requires a lot of investment, dedication and effort for it to bring forth the rewards. If done correctly, bitcoin mining can be very profitable, although the competition in the market is so stiff. Whether or not you are involved with a bitcoin mining rig, you can still earn bitcoin tokens in other ways. Bitcoin mining rig has been popularized and those who have the capability have heavily invested in the sector. Before investing in a bitcoin mining rig, ensure your country's cryptocurrency regulations are in line with what you want to do. Otherwise, purchasing this equipment might not be viable for you. Without crypto mining, there cannot be enough circulation of cryptocurrencies which is why it is considered a minting process, similar to the situation with physical currency. Overall, we can assert that, if done correctly, Bitcoin mining can be incredibly profitable.