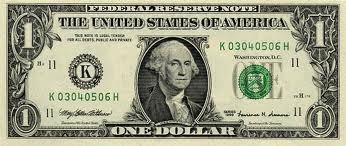 Forex Currency Exchange News Update: Watch out for todays FOMC news
U.S. Manufacturing Data & FOMC news Support The Outlook for Economic Growth
EUR/USD has been consolidating between 1.3385 and 1.3275 for the last 6 days. Investors were too optimistic after the eurozone's firewall was boosted to €800 billion but better than forecasted U.S. manufacturing data limited the euro's gains. While the EUR/USD is still contained within its weekly range, Japanese yen is getting stronger against both the euro and the greenback. Things does not look so bright for the eurozone. The latest report from the Europe showed that the region's manufacturing sector shrank for an eighth straight month in March, highlighting the difficulties in getting the euro zone's economy on track. Currency exchange analysts say the problems in the Europe can be solved only by tackling the causes. Fundamental issues have to be resolved. Firewalls can't solve the crisis.
The latest Commitments of Traders (CoT) report released by the Commodity Futures Trading Commission (CTFC) showed that the total number of contracts outstanding for major currencies shrank by 11% as investors pulled back from speculative bets. Speculative investors held a net $10.2 billion in bets against the yen, or 67,622 contracts, marking the largest short position in the yen since July 2007. For the euro, investors held a net $14.8 billion in bets that the common currency will decline in value against other currencies. The market held a net $1.1 billion wager against the British pound, down 30% from the week before. Some currency exchange traders think that the Europe's common currency still remains vulnerable to concerns of contagion spreading to the euro zone's larger economies.
The coming week sees a number of important events: both the latest ECB and Bank of England policy decisions, FOMC minutes, global PMIs, and the U.S. employment report. The European Central Bank meeting this week is unlikely to deliver any major surprises. Policy is expected to remain unchanged, and it is only a month after the bank's quarterly update of its medium term forecasts. ECB President Draghi's press conference will provide the focus. President Draghi is likely to maintain that it is too early to see a discernible effect, but the tone of his comments may give some hint of where the balance of risks to further policy stimulus now lie. Finally, the currency exchange market focus will fall on Friday's payrolls release (after the ADP on Wednesday).
Today's FOMC meeting news will most likely determine the trend of the USD this week. Therefore any USD related pairs should see a spike in prices later today.
Check out our online forex trading AFM winning Forex Price Action Forex Course where i teach you the exact FULL Forex Trading Strategies | system that i personally use to be consistently profitable.
See you on the other side my friend,
Asia Forex Mentor
Ezekiel Chew
Asia #1 Forex Mentor
www.asiaforexmentor.com
Do "like", "comment" and "share" this if you find this forex article helpful. =)