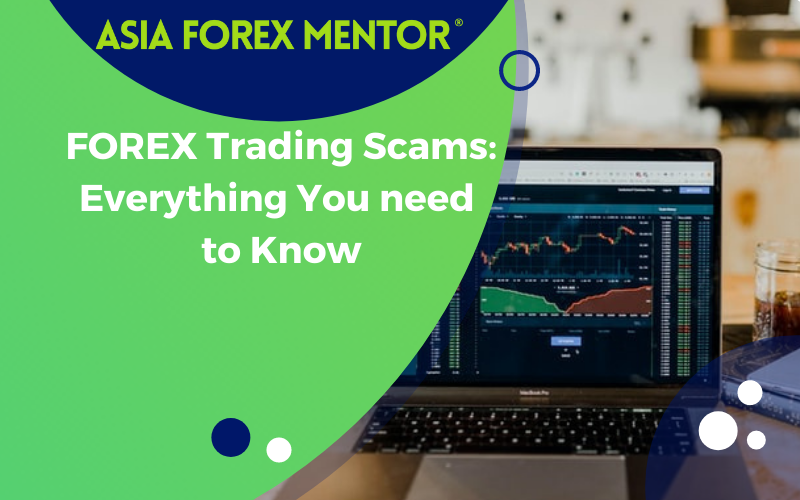 With nearly $7 Trillion worth of transactions being traded in a single day, the Foreign exchange market is undoubtedly the biggest trading market in terms of number and value of financial transactions made. However, despite amazing services, it is not fully regulated.
Individual traders, investors and trading companies spend a lot of time and resources into perfecting their trades, and the market is ever-evolving. Naturally, the potential for profits is enormous in this market, and it is the only reason that millions of individual traders and trading companies continue to be in this market every single day, trading currencies, futures and other securities through their trading accounts.
You'd also come across tons of examples regarding how people became millionaire in this market, and how mutual funds or investment firms exponentially grew the value of their portfolio in forex market.
While all the above points are true in their letter and spirit, but it shouldn't make any one make rash decision about finding get-rich-quick means in the forex market, especially when it is yet to be regulated properly. There maybe a high price for that. This is especially true for novice investors/ traders.
The fact of the matter is that such gigantic trading (and profitability) potential of this market also attracts a lot of scammers, who come up with a range of different strategies to scam newcomers in this market, by offering non regulated trading accounts.
Hence, it is of extreme importance that one must also be aware of the potential for forex scam when trying to buy trading accounts, and to know how to spot and avoid these white collar criminals in this otherwise amazing market. Continue reading the body of this detailed article to know all the crucial aspects in this regard.
Also Read: What does FX stand for?
Contents
Is Forex Trading a Scam?
So you've heard of this amazing market from a friend or an acquaintance and you start digging into it.
You reach a forex broker or a representative of a forex brokerage firm approaches you. They tell you about an extraordinary return with simple buy and sell trade model, say 15-25%. The first thing that comes to your mind is "SCAM".
A trading scheme where your broker offers double or triple return (when compared with other low-risk investment opportunities), and where you are also not expected to do a lot of mental or leg work. It is natural to be skeptical about your broker, especially if you have no background or information about this new market and how it is regulated.
Even though millions of people are active in foreign exchange market, hundreds of millions of others have zero or very little knowledge about how to trade forex or futures here. But it does not necessarily mean that any offer to earn handsome return is a scam. The fact of the matter is that forex is as good as any other market, if not better than others. People actually get rich here, or use it for part-time steady money without having to do a lot of work.
The bottom line is that FOREX Trading is not a scam.
However, it is also true that, like other financial markets, many scammers have entered this financial market in recent years. They use actual results and record of people earning actual profits to exploit newcomers and the system. You need not to discredit the whole market because of the fear of one fraudulent broker you may come across.
Instead, all you need to do is to equip yourself with essential knowledge and skills to navigate through the market, and to make yourself competent enough to actually earn the profits.
How to Spot a Forex Scam?
Now that it's clear that forex trading is not a scam, but there are some scammers in the market and you need to be able to spot them right at the beginning, you need to learnt the actual art of spotting a forex scammer.
The following brief points shall be helpful in this regard:
1: Enormous High Returns Guarantee:
People do earn high returns in forex and it is completely fine. But you need to remember the basic concept that the relationship between risk and return is directly proportional to each other. In order to earn high returns, you must expose yourself to a higher degree of risk as well. If your broker guarantees you an enormously high return that is too good to be true (Say 100% return in few months), then it is a scam, period.
2: Claims of a Fool-Proof Trading System:
While specific example of such frauds are discussed later on in this article, an essential element of most forex market scams is the claim of discovering a fool-proof trading system, where trades are automated and always result in profitability for the trader. Remember that it is virtually impossible for a few dozen individuals to have such a fool-proof system, when millions of stakeholders are always watching the currency market.
3: No Real Track Record:
Buying few reviews is not difficult at all. However, if you do your research and try to dig brokers' actual track record, you'd be in a much better position to make an informed decision.
In case of a scammer, you won't be able to find any concrete evidence of performance, expect a few online positive reviews and tons of online articles talking about how successful those brokers all. Once you gain basic knowledge about the forex market and forex trading, your professional skepticism would be enough to actually spot a scammer.
Forex Trading Scam Examples
A thief has to be one step ahead of law enforcement in order to actually commit a crime. The fact of the matter is that these scammers are always coming up with innovative techniques to rob traders. While newer techniques and tricks may be developed, the essential element in most of these fraudulent activities usually involve one of more of the following structure.
1: The Signal Sellers:
A recent scam in forex market is about brokerage firms offering to sell trading signals. These signal sellers ask traders and investors to rely on their trading signal rather than performing their own technical analysis.
The idea is simple: These brokers collect money from new entrants and sell trading signals in return.
These signals are claimed to be tips for the right time to enter or exit a trade. These signals, as per the those who sell them, are the best time to make trades in order to maximize the profit. In reality, however, a vast majority of these providers are scammers. They either run away after collecting money from tons of traders, or these signals are simply not reliable. At best, 50-60% of these signals will actually result in profitable trades, as opposed to 90-100% as claimed by the providers. If you search, their website is usually new and lack much company information.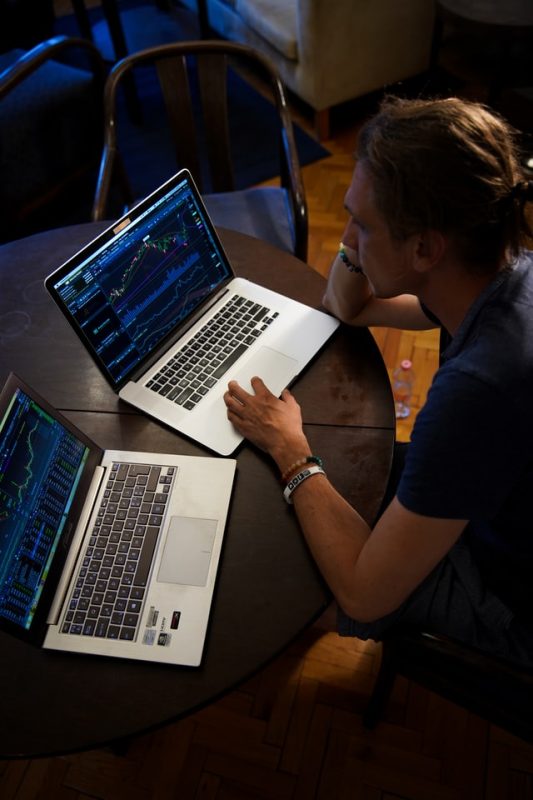 2: The Trading Robot:
Even taking one step further, some brokers offer to sell a trading robot. Such a robot, according to the brokers, allow traders to set a perimeter in advance, and trades are automatically executed by the robot as soon as the pre-set conditions are met.
In theory, a trading robot can help to maximize the profit as market opportunities are exploited as soon as they arrive.
In reality, however, it is very rare for these robots to constantly execute perfect trades for a long period of time. While some legit systems exist, no robot can provide 80-100% accuracy, as claimed by those offering these trading robots to investors. These scammers also offer a trading platform, where account is made in exchange for a fee for new forex traders. These brokers also place conditions when you try to withdraw money.
3: Forex Pyramid Scheme:
Like the body of any other pyramid scheme, this type of scammer broker offers to provide a 'commission' to existing recruits in exchange for the latter recruiting more people in the scheme.
In the initial phase, some money (claimed to be profit) is disbursed to the recruits as a price to w; however, the so-called 'profit' does not come from actual forex trades but rather from the fees of the recent recruits. Similar to other pyramid schemes, all these schemes eventually fail, when it becomes impossible to keep disbursing money.
These were some of the common forms of forex scams, but scams, in reality, can take any form or shape. So, always try to update your knowledge about the market, as it will help you in saving your hard-earned money.
How to Avoid a Scam in Forex Market?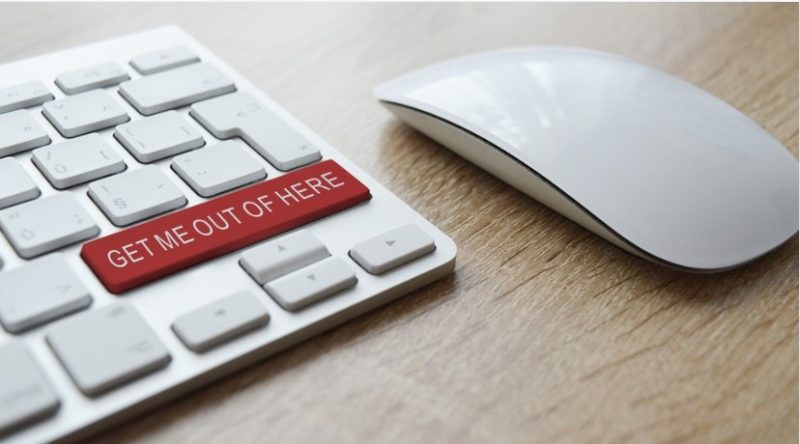 Now that you have learned about the way scams occur in forex market, and the various type of frauds currently prevalent in this market, it's time to learn some of the ways to practically avoid a scam if you are or your trader account is ever exposed to it.
The following points must always be followed when dealing with a new broker.
1: Due Diligence
Remember that, ultimately, it is your own responsibility to not get exploited at the hands of a scammer and to save your finance / funds in markets. Hence, a trader must satisfy his professional skepticism no matter how long it takes, by fully analyzing the company and the regulatory framework in which it deals. They best way a trader can do so is by asking for previous track record and proof of performance before handing over your money to an unknown broker. Even better is to contact any broker through someone you personally know and trust.
2: Maintain Confidentiality
No matter how convincing or trustworthy someone or a company may seem to a trader, never handover personal data of financial information to anyone, especially if you met them online through social media services. Remember that an online company may not be fully regulated and the traded data may be compromised. As it is their prime job to deceive you, these people use a range of tricks and tactics to lure you into giving your data in exchange of promise for profitable services.
3: Don't be Greedy
False promise or guarantee for an enormous amount of return is the essence of all forex scams. The easiest thing investors can do to avoid a scam is to never be too greedy to fall for these false claims, no matter how amazing or true the traded futures or currencies trades seem.
Remember that easy money does not exist, especially in a competitive market like forex. It should be a signal for a trader that it is not for you if it is too good to be true. The potential for profits is there, but you have to pay a price for that. All Forex scams, such as trading robots, signal-sellers or pyramid schemes, are built on the false promise of providing unrealistic return on funds.
4: Equip Yourself
The best thing you can do for your forex trading career is to learn the fundamentals of trading yourself. It is okay to take help from others' technical analysis and occasional tips, but never rely solely on another person or entity for forex trading, especially if you make to make a career in this field.
Learn the basics, gain experiment and the market is yours to play with.
5: Use the Internet Intelligently
While it is common for these scammers to buy online reviews and get good stuff written about them on a social media account, these suspicious activities are identified within few months and neutral bloggers start writing about them. So, make sure to go beyond the first page of Google in order to read both sides of the story, before actually investing money with any forex broker.
Also, search website of a company you wish to trade with as a new forex trader.
Also Read: Day Trading for Beginners
FAQs
Is Investment in Foreign Exchange Currency Profitable?
Yes! Foreign Exchange or currency investment is one of the most profitable trade. People make money in forex business all the time. However, do your research before making an investment in this business. Remember, investing is an art, so identify your strengths and research for the technique that suits you.  
Can You Get Scammed in Currency trading?
Unfortunately, yes. Forex scam is a real phenomenon. The market lacks any central regulatory oversight. Hence, some companies are involved in scams by making fake claims related to currencies trade. 
How to avoid a forex scam?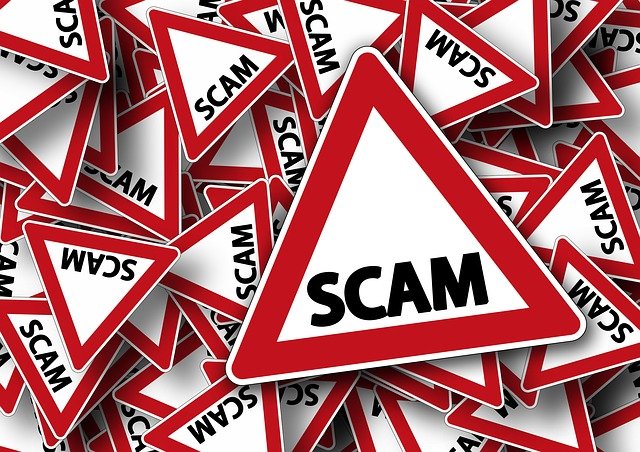 Do your research. Look for registered companies dealing with currencies, and check their website. Identify any fake promise or fraud related claims. Be careful when paying any monthly fees in exchange for a service.
Also, carefully analyze the trading platform offered by these companies. Make money by following a trading strategy, as opposed to looking for a signal seller that is not registered with regulatory authorities. Also, try to trade in regulated territories to save your personal money. 
Can you lose all your money easily in Forex?
It is unlikely if you conduct your business professionally and manage your finance properly. You should learn the art to make money and to multiply money in forex market, and you need help of a good broker to achieve it. Buy and sell forex currency only when you are confident, else it is not uncommon for people to lose some of their finance or money in forex.