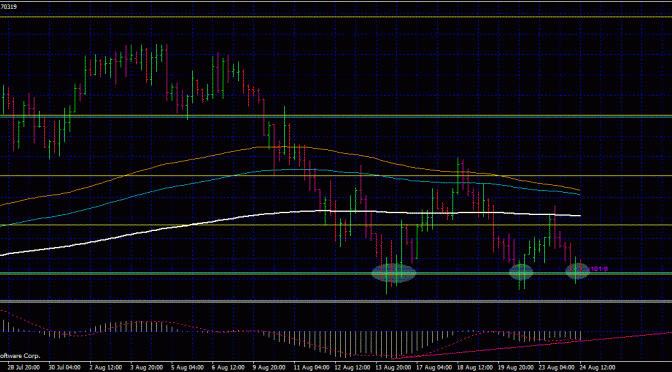 Forex Trading Strategies: Nzd Usd Triple Bottom?
As shown in the chart above, Forex trading pair: Nzd Usd
Nzd Usd seems to be forming a triple bottom with the 3 lows as highlighted by the circles.
It is held by a price pivot and the fibonacci level on the 4hr time chart. And also the 200 moving average on the daily time chart.Divergence is also shown in the macd as drawn by the red line.
Therefore is a triple bottom in the forming?
As always,
Trade with knowledge and understanding. Cheers.