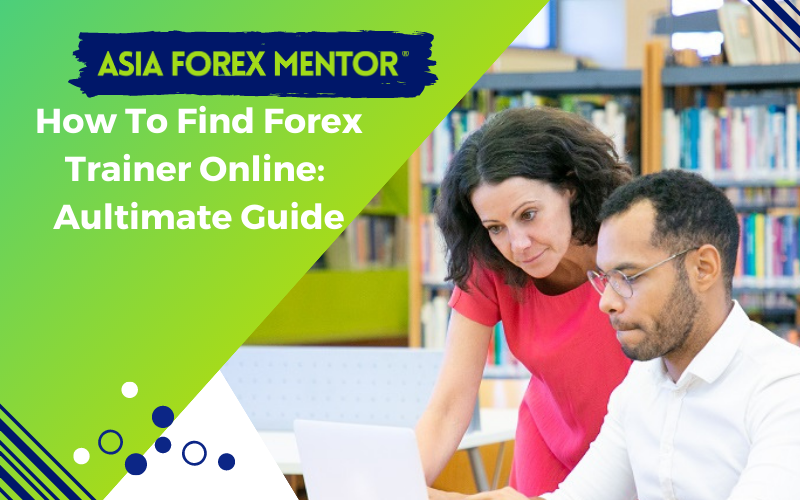 Finding Forex Trainers Online
So you have decided to get into Forex trading. Congratulations! In just a few trades, you can become completely financially independent and you only need to do this a few hours every week to keep yourself afloat. Some people may tell you something like this, but reality is often disappointing. Forex is more complicated than you think and you will not make much progress if you learn by trial and error. If you want to start making money through Forex trading as soon as possible, you will need to get yourself a Forex trainer.
Contents
Forex Trading for Beginners
Believe it or not, many people have done Forex trading in the past. Simply put, Forex means Foreign Exchange which refers to the act of buying one currency with another. Since the value of currencies changes over time, one could take advantage of this fluctuation and turn a profit just by exchanging currencies. The profit is not substantial, but the numbers add up eventually, especially if you invest a large amount of money.
Because of this, many large financial institutions often dabble in Forex themselves and they are usually the ones who make the most impact on the Forex market. This is why Forex traders believe it is a good idea to trade along with the big players in the market. In the entire Forex system, individual traders are at the lowest rank. You trade by communicating with your broker and they will relay your orders for a small free called "spread".
You see, your broker needs to make money to keep themselves afloat as well. Although many will say that they have no commission fee, the spread is the fee. When you want to buy or sell a currency, the prices you get from your broker is always higher or lower than the actual market price, respectively. This is how they make money. Simply put:
Your broker sells the currency to you for more than they spent to buy it
Your broker buys the currency from you for less than they would get to sell it
Here's an example. Suppose that you are looking at EUR/GBP and the price is 1.1038/1.1040. The left is the bid (sell) price and the right is the ask price (buy). The difference is 0.0002 or 2 pips (a pip is a single unit of the last digit in the currency value), which is the spread.
So before you even start Forex trading, you will need to find a good broker. Ones that do not have transaction costs will charge you secretly via spread, so make sure that your broker has minimal spread before you create an account with them.
But before you jump straight into the game, you should at least learn the basics of Forex. There are a plethora of free online resources that you should go through first. Relying on them completely is a bad idea since the information you find online is either incomplete or inaccurate, but they still are a good place to start. You need a Forex trainer who can give you further insight into the market and helps you analyze it. We will get back to trainers in a bit.
Other than that, you will need to do your research. Understand the currency pair you want to trade in and know what factors influence their values. Comprehending the market dynamics can be difficult for newbie traders, which again highlights the importance of a Forex trainer. Thankfully, most brokers also provide you with these resources on their platform so you do not have to look far for information.
When you have a solid idea of the market, you might want to put your knowledge to the test. However, if you are new to the game, jumping straight into it is not recommended. Instead, many brokers offer demo accounts with virtual currency to help you familiarize yourself with Forex and the platform without putting your money at risk.
When you are finally confident in your Forex trading prowess, you can create an account with your broker, make a deposit, and start trading.
Forex School Online Review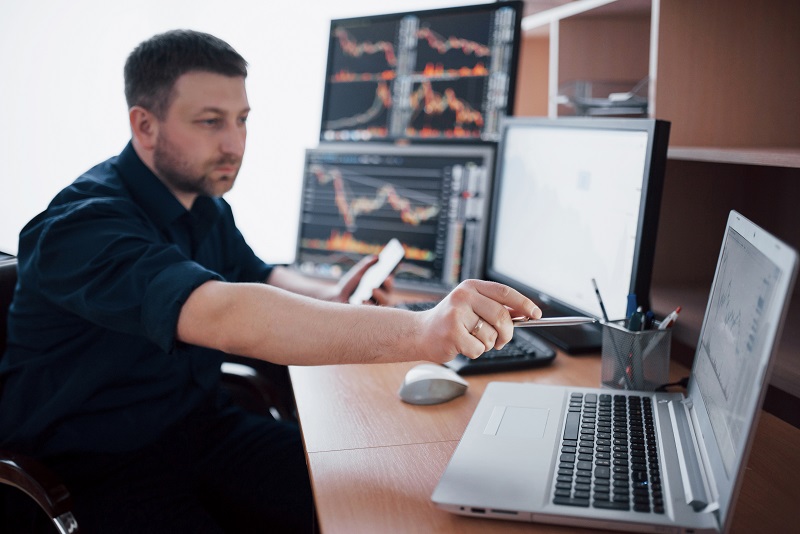 A quick Google search will show you that there are countless Forex trainers out there. Just like many things you see on the internet, the Forex education market is filled with scammers and con artists who used to be enthusiastic traders like you. They made some bad trading decisions and decided that they are better off making money by tricking newbie traders into paying for their "courses".
Oftentimes, these fake courses provide very little value. They tend to contain information that you can easily find on the web. The good news is that you can avoid these kinds of people easily. Trainers usually give you a description of their experience and past accomplishments and you can google to verify their claims. That way, you can identify a fake guru instantly.
What would the Best Forex Course Look Like?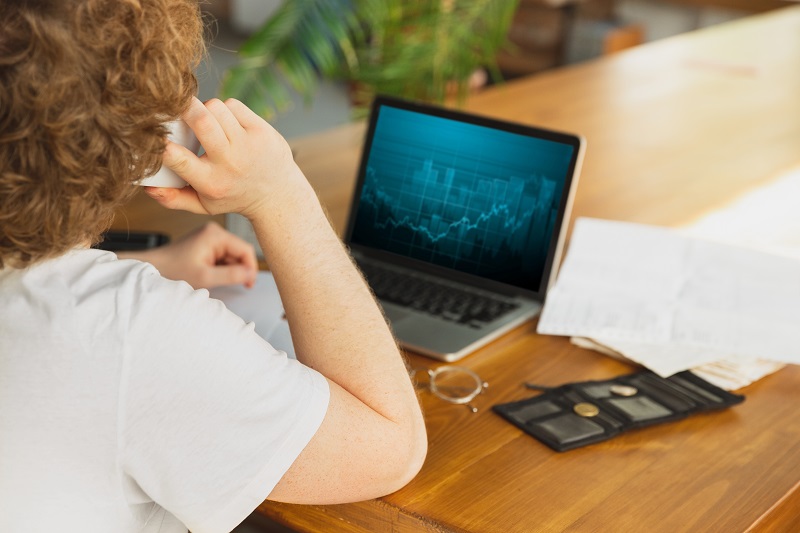 How much you will improve as a trader depends entirely on the quality of the course you follow. So you want to find the best Forex course you can afford. Then, what should a high-quality Forex course contain?
The bulk of the course may consist of documents such as PDF files, that explain how the Forex market works, how to analyze it, how to set up trades, etc. These files tend to contain the fundamentals that you can quickly look up through the search function.
In addition, the course should also contain videos. This comes in two forms. Sometimes, simple graphs do not convey enough information. A more interactive approach would be more suitable in this case. So, a Forex trainer may take a video of themselves explaining a difficult concept that would take a long PDF file to achieve the same. Some traders prefer learning by watching videos as it condenses a lot of information into a little video file. Other traders can digest information faster if they watch and listen rather than just read.
Another form of video learning is live market analysis. Some Forex trainers let their students watch them trade the market live on camera. This has several benefits. For one, you can see how to implement the things you've learned in the course. You can also ask questions and your Forex trainer can respond to your queries instantly. This means your Forex trainer can provide a more personalized approach to teaching.
Also read: How much money can you make trading forex?
Why Consider a Forex Trading Academy?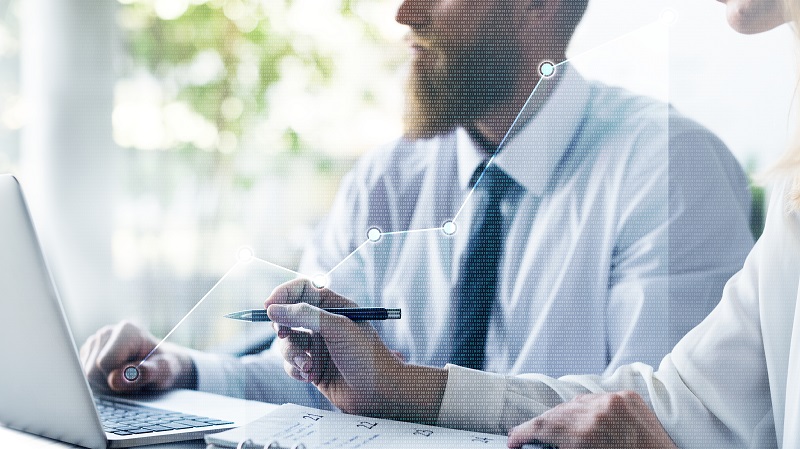 Finding a good Forex trainer could be difficult. It is also difficult for the trainers themselves to gain enough traction alone to be heard on the web. For this reason, many traders come together to create a Forex training academy. This is an institution created by traders to educate new traders on how to not mess up their trades.
One such academy is called Asia Forex Mentor (AFM). AFM is founded by Ezekiel Chew, who was a known figure in the trading world. He has trained many traders in the past, including those who work in large financial institutions. He has appeared in various trade-related events and expos.
Forex Course Reviews
Just because someone is a good trader does not make them a good trainer or mentor. Everyone has their approach to the Forex market, and their style may not suit yours. Some people construct their courses for technical traders, while you do not want to be one. These subtle things are not apparent until you have already committed to the courses and already spent your money.
To avoid these problems, it is prudent that you do your research not only on the trainer but also the course materials they provide. Many review websites out there should have enough information about the course itself, some with detailed analysis, pros and cons, and a bit of relevant information about the trainer as well.
Professional Forex Trader Course
A good example of a professional Forex trader course would be one from AFM. As mentioned before, Ezekiel will be your mentor and he designed all of the course materials himself. Similar to some other Forex trainers, he has a unique take on the market. His proprietary One Core program will equip you with the knowledge and strategies you need to trade virtually any market, be it stock, Forex, commodities, options, etc. He found a way to bring all of those under the same system. That means, once you have mastered his methods, you can also jump into the stock market if you want.
Diploma in Forex Trading
Some trainers also provide a diploma in professional Forex trading. Just like any other certifications, its value is tied directly to the institution that issued it. This again highlights the importance of enrolling in a high-quality and well-known Forex training academy.
Forex Trading Schools in USA
There are not many Forex trading schools in the United States. At least, there are not many that are worth your time and money. But you have an internet connection, so location does not matter that much so long as you choose a good online forex trainer that truly knows and can teach you what it takes to succeed in the market.
The above is a repost of a publication that featured Asia Forex Mentor.