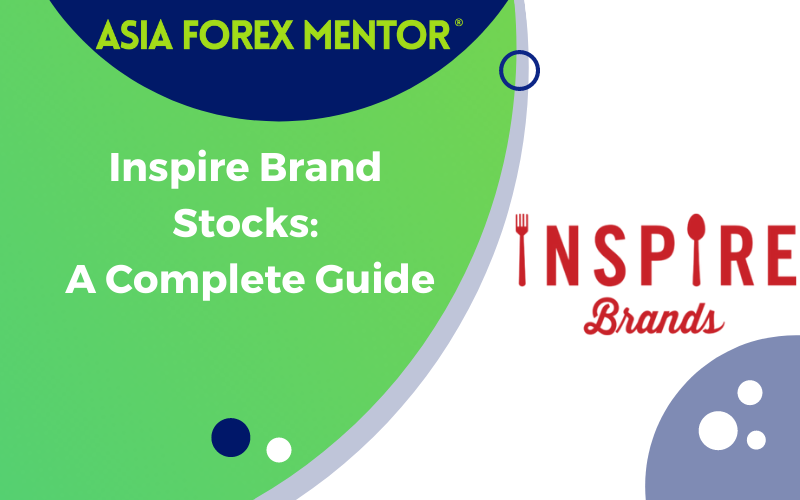 Inspire Brands is a restaurant chain widely known across the country (United States of America). The company is a merger of two restaurants namely Arby's Restaurants Group and Buffalo Wild Wild. These two are exclusive of their other acquisitions.
Their services are also recognized by the nation's restaurant news. The nation's restaurant news delivers information such as news, data, and analysis on menu, marketing, operations, finance, consumer trends, and franchising.
Roark Capital Group owns a majority of Inspire Brands Inc., a portfolio formerly known as Arby's Restaurant Group, which is a holding company and franchisor.
Also Read: Best Day Trading Stocks
Contents
When was Inspire Brands Founded?
It was established in 2018 after Arby's Restaurant Group purchased Buffalo Wild Wings, which owned the Rusty Taco chain. Inspire Brands purchased Sonic for $2.3 billion in late 2018 and announced the purchase of Jimmy John's in October 2019.
Leaders of Inspire Brands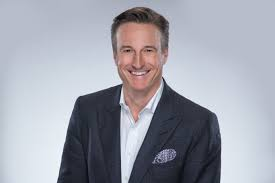 Paul Brown of Arby's and Neal Aronson of Roark co-founded Inspire. Brown is the Chief Executive Officer. While developing a platform for future strategic additions, Inspire will supervise the sustained growth and success of Arby's, Buffalo Wild Wings, and a growing brand, R Taco.
CEO Paul Brown, who was previously the CEO of Arby's Restaurant Company, Inc., leads Inspire Brands. In 2013, Roark Capital entrusted him with turning around Arby's. He formerly worked at Hilton Worldwide and Expedia, Inc. as an executive.
Kate Jaspon, the company's new CFO, was named recently. Before Dunkin' Brands was acquired by Inspire Brands, she held that senior position for Dunkin' Brands.
Brands owned by Inspire Brands
The two major restaurant chains owned by Inspire Brands are Arby's restaurant group and Buffalo Wild Wings.
However, there are a few other brands owed by Inspire Brands which includes;
Rusty Taco chain, which also belongs to Buffalo Wild Wings and has 33 locations around the United States.
Jimmy John's Brand.
Sonic Drive-In.
Dunkin' Donuts (which was recently bought).
According to the nation's restaurant news statistical information, across all of its conglomerates, Inspire Brands Inc has nearly 30,000 locations. These can be found in dozens of countries around the world, on multiple continents.
What is Inspire Brands Stock?
Commonly, different eateries are usually found close to one another or even offer similar services or cross-over products. This is because a small number of restaurant companies own the vast majority of restaurant franchises.
These are essentially larger units of organizations that oversee these brands from a distance. One of these businesses is Inspire Brands. The brands it owns are undoubtedly appealing to the fast-food enthusiast in all of us.
Can I buy Inspire Brands Stock?
Inspire Brands, like many other multinational organizations, is a privately-owned equity firm managed by Roark Capital Group. This implies that you would be unable to buy shares in your favorite restaurant service if it is a property of Inspire Brands for the time being.
Fans of Buffalo Wild Wings were able to purchase stock in the popular sports bar before ARG bought them out, thereby removing the stock from the international markets
Other Roark Capital Owned Brands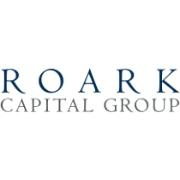 A lot of well-known restaurants are part of Roark's empire. The private equity firm is still one of the largest restaurant investors in the United States.
Roark, like Inspire, is based in Georgia, having its headquarters in Atlanta. The private equity firm has a $19 billion AUM (assets under management).
It is also well-known for its multi-location franchisees with a focus on the middle-market company industry. Roark also owns many other companies which include;
CKE Restaurants
Focus Brands
The Cheesecake Factory
Drive Brands
CKE Restaurants
CKE operates popular restaurant groups such as Carl's Jr., Red Burrito, and Green Burrito, and is a restaurant business similar to Inspire.
CKE owns and runs over 3800 eateries across the United States under its many enterprises. In addition, they have offices in over 40 countries throughout the world.
Focus Brands
Schlotzsky's, Cinnabon, Auntie Anne's, Carvel, Moe's Southwest Grill, and Jamba Juice are among the restaurant chains of Focus Brands.
Like Inspire Brands, its headquarter is situated in Sandy Springs, Georgia. As a result, the small city of slightly under 100,000 people has become a national center for restaurant empires.
It has over 5,000 sites throughout the world under its many enterprises.
The Cheesecake Factory
The Cheesecake Factory is one of America's most well-known eatery and is noted for its joyful family ambiance and extensive menus.
The Cheesecake Factory has 211 locations across the United States, many of which are tied to retail properties such as malls or outlet malls.
If you are a fan of Cheesecake Factory and think it is worth investing in, it trades on the NASDAQ under the ticker symbol CHEESECAKE (NASDAQ: CAKE).
Drive Brands
The company does not just make restaurant investments as it diversifies across various industries. This is evident in its investment in automobiles.
Many of the popular auto maintenance enterprises are properties of Driven Brands. Among them are Pro Oil Change, CARSTAR, Xpress Lube, Maaco, and Meineke.
How many Locations does Inspire Brands have?
Although you may be unable to trade Inspire Brands at the moment but they do have a large number of locations. They had 31,600 in 2019 which is quite a lot.
Inspire Brands and Dunkin' Donuts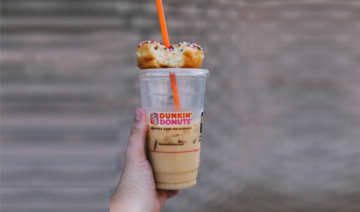 The acquisition of  Dunkin' and Baskin was completed in December 2020. With roughly 32,000 eateries in 60 countries and $26 billion in sales, the $11.3 billion purchase was one of the largest in restaurant industry history, making Inspire Brands the second-largest foodservice provider in the United States by locations and sales.
At the time an agreement was reached, the company was valued at around $106.50 per share. Investors rushed to buy Dunkin' Donuts stock before Inspire Brands paid out the remaining shares.
Buffalo Wild wing, Baskin Robbins, and co were all included in the $8.8 billion price tag. The acquisition fee for Buffalo Wild Wings was almost triple its value and about quadruple of the value for Sonic Drive-In was paid by Inspire Brands.
Is it Worth the Exorbitant Price?
Given Inspire Brands' ambition to enter the fast-food breakfast business, Dunkin' Donuts was most likely the best target.
Other restaurant chains in the market, such as Mcdonalds' or Starbucks (NYSE: MCD and NASDAQ: SBUX respectively), are already publicly traded and would be far too huge to be acquired.
Dunkin' Donuts has grown to approximately 13,000 outlets in 42 countries since its beginning in 2004. This is incredible given how traditional coffee and donuts are in the United States.
Restaurant Brands Inc
Restaurant Brands Inc., a publicly traded restaurant business, earned recognition among investors after Warren Buffet bought a major stake in the company.
Although Buffet has since sold his shares, QSR remains a reliable dividend payer with a good 2.92 percent dividend yield.
Dine Brands Global Inc.
This could be the right stock to invest in for lovers of pancakes. Dine Brands is a realishing way of saying you are investing in IHOP, which is the company's largest holding.
Applebee's is also a property of Dine which is a national chain of family dining eateries that provides breakfast to its customers.
J.M. Smucker Company
In Smucker jam, You can buy stock and it is reasonably good.
It has a 3.14 percent dividend yield and large breakfast and baked food industry, a significant pet food service provider inclusive.
Will Inspire Brands go public?
Inspire Brands does not appear to be planning an IPO at this time. According to Yahoo Finance, the CEO stated in 2018 that working for a private organization means having a more patient group of shareholders. He admitted that going public was not a bad idea, but that he did not want to fall prey to the short-term thinking that is widespread among publicly traded companies.
In addition, the CEO further stated that, If Inspire were to go public at some point, the expectations for patience and faith in long-term planning would have already been established.
According to the CEO, the organization is working on expanding and gaining more ground as they plan to structure the company similar to Hilton Hotels and Resorts.
Verdict
Inspire Brands is one of America's major restaurant chains and it owns a number of the industry's most well-known brands.
Based on the nation's restaurant news data and analysis, since its inception three years ago, the company has grown into a formidable competitor in the restaurant business, with each of its brands catering to different demographics and segments.
As of now, Inspire Brands is not a publicly traded corporation. Given its recent acquisition of Dunkin' Donuts and Buffalo Wild Wings, I would imagine it has little interest in going public anytime soon.
FAQs
Q1. Is inspire Brand a multi-brand restaurant company?
Yes, it is a multi-brand considering the arrays of companies operating under its umbrella.
Q2. Can you invest in Inspire Brands?
No, you at out of luck if you intend to buy shares of any restaurant chain that they manage because it is privately owned.
Q3. Who are the major competitors?
McDonald's Whataburger, Subway, and Dine Brands Global are top competitors of Inspire Brands.