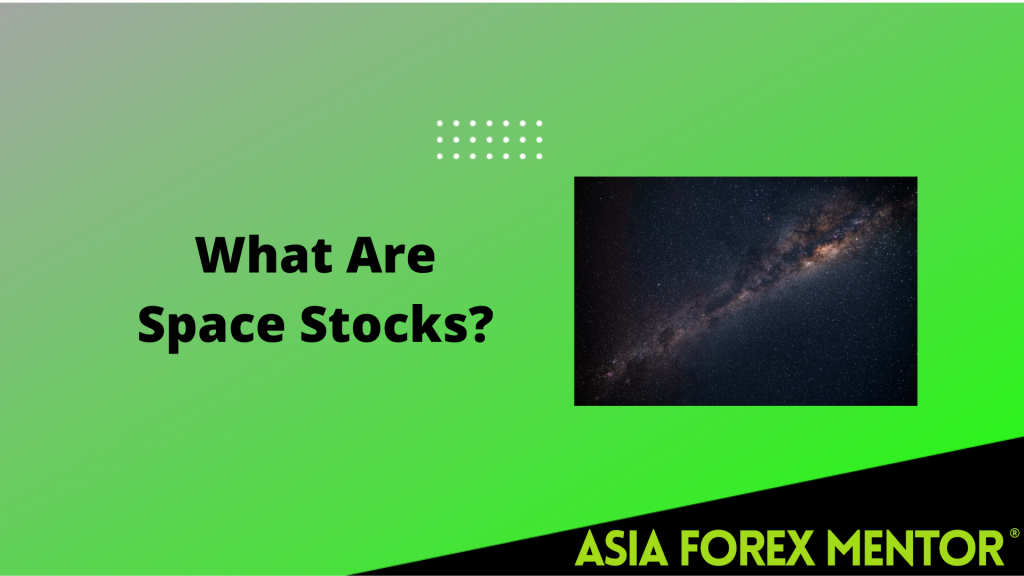 Contents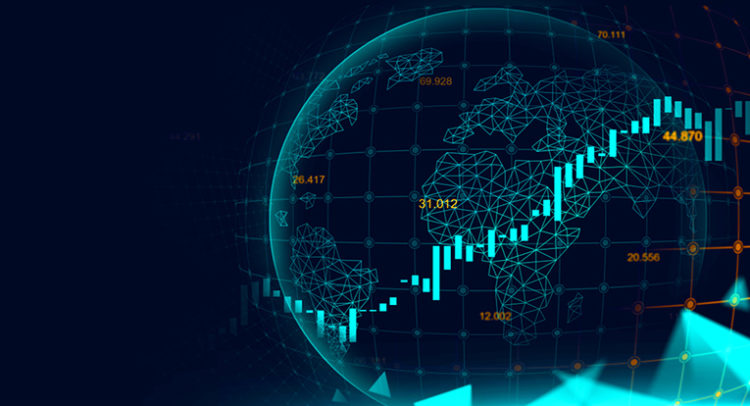 Space stocks are becoming more popular because of tourist expeditions, exploration projects, and new technology. This post will discuss several top spaces ETFs and stocks to trade based on recent developments, growth potential, and revenue. In general, the space industry value is at about $350 billion. Experts say that the net value will increase to about $1 trillion by 2040.
Space tech applies in various daily life activities since the non-space industry can use it for better products and services. The UNOOSA (United Nations Office for Outer Space Affairs) says that the space economy is vital for socio-economic growth. In simple terms, it promotes better cooperation and relationship at a global level.
In any case, space firms focus on one particular sector or industry, which generates more than 50% of revenue from space services. The space industry plays a crucial role in several functions. They include:
Providing general public space tourism services.
Generating revenue from space businesses such as aviation, internet, and progression in GPS.
Developing techs such as 3D printing, robotics and artificial intelligence.
Operating, servicing or launching platforms like space vehicles and satellite communications.
Also Read: What Are Cyclical Stocks?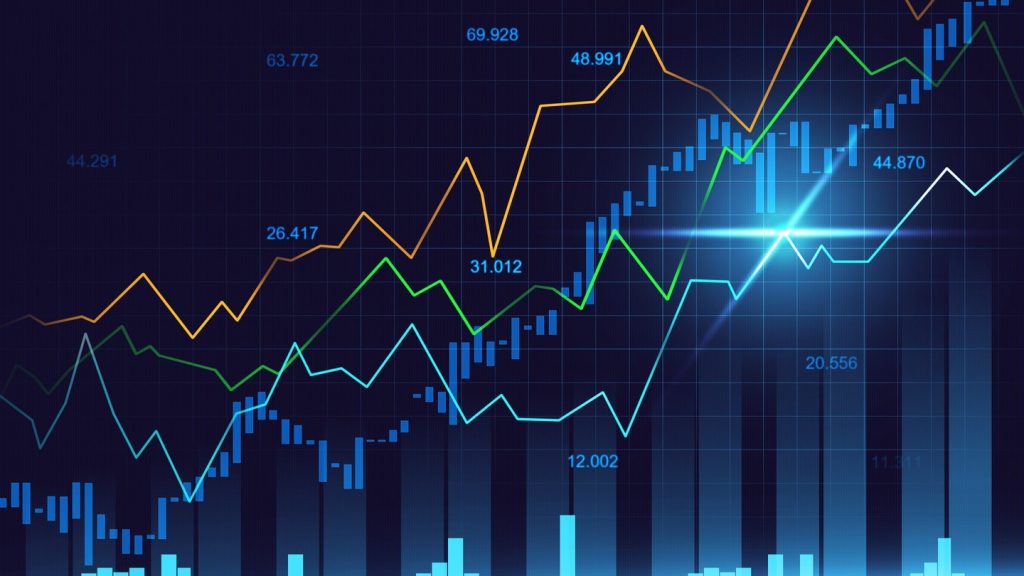 Most importantly, space tourism interest is skyrocketing, and top space companies have promised safe trips to space by 2022. Several companies have invested in the space industry and discovering newer possibilities. For example, Blue Origin is planning to launch the first public space flight in July 2021. In general, the industry has now attracted hundreds of most successful entrepreneurs from the globe, which makes it promising.
The procedure to trade in the space stock market is simple. It covers the following steps:
Create an account
Next, you will choose products between CFD trading and spread betting. CFDs are available worldwide, while spread betting is tax-free in the UK.
It would be best to research further about order types. Thus, you can choose between stop-entry, limit and market orders when creating a sell or buy ticket.
It will help if you stay updated about the stock market. Several space companies offer consistent updates about company fundamentals, new partnerships, and developments.
Risk management tools can help you get better results. To avoid significant losses, traders must apply stop-less orders to close positions whenever the share prices substantially move against their stake. Nevertheless, this strategy does not cover account gapping and slippage. Thus, it would be best to get more risk management tips.
Also Read: How to Make Money in Stocks
Top Space Stocks
Several space stocks are consistent in offering value and earning profit for stock traders. Yet, it is crucial to invest in the best stocks to ensure top results. Some space stocks to consider include:
1. SPCE Virgin Galactic
Virgin Galactic became popular on the market in 2o19 after the merger with SPAC. Richard Branson established the company back in 2004. It ventures in manufacturing commercial spacecrafts to enable suborbital spaceflights tourism. The price of the flight is about $250,000 for 90 minutes. Thus, the company is suitable for high-net-worth individuals and wealthy celebrities. It aims to kickstart its flights by 2022.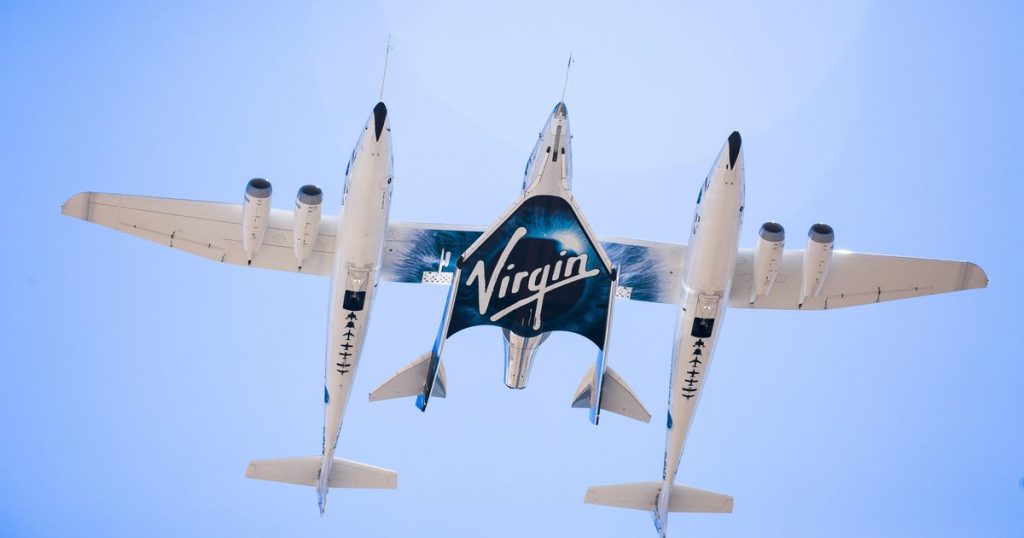 The company recorded a prosperous 2020 after its stock price rose to 30% between Feb 2020 and Feb 2021. This success reflects NASA awards to the company for integration and flight services contracts. The company also tested its flight programme towards the end of 2020. Furthermore, it signed an agreement with NASA in June 2020 to facilitate private spaceflights commercial participation to the ISS (International Space Station), which indicates a brighter future.
2. BA Boeing

BA Boeing space business dates back to 1969 when the company built their first space stage featuring the Saturn V rocket to propel Apollo 11 astronauts. It describes the world's largest aerospace firm that manufactures space security, defence and commercial jetliners systems. The company works with NASA on several projects, and it plays a crucial role in ISS management.
The most recent project that the company launched and captured investors' attention is the Space Launch System, the most powerful rocket. The rocket has features to enable probes and astronauts to travel deeper into space. However, this project experiences delays, overruns and complications. All in all, Boeing operates all NASA's spacecrafts to and from the ISS.
3. IRDM Iridium Communications
IRDM is famous for its Iridium satellite constellation featuring about 66 crosslinked satellites suitable for global data and voice communication. Also, the company offers several types of transceiver units including, broadband and hand-held satellite phones. They serve more than 1 million government officials, first responders, humanitarians, pilots, and mariners.
Stock market analysts predict a 14% IRDM growth rate in the next five years. This report reflects several factors in the industry, such as the lack of competition in the niche. Besides, the company features more than 75 satellites in orbit. Thus, they can generate a steady profit without pressure to make new investments and manufacture new products.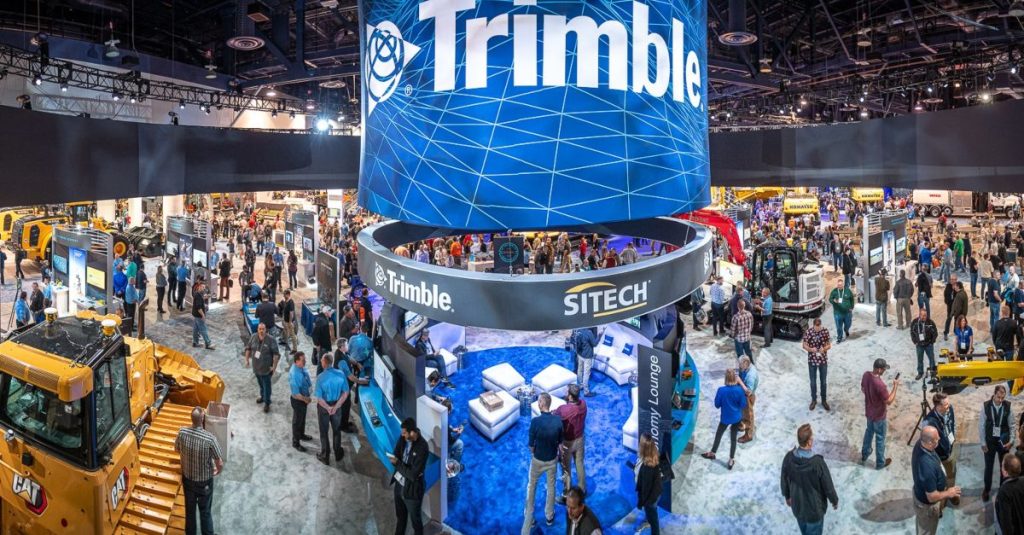 4. TRMB Trimble
TRMB has attracted more investors in 2021 after ARK ranked it a top holder in Space ETFs. It is also a leading company in the GPS industry. It offers software and hardware solutions for millions worldwide by integrating location-based techs like GNSS (global navigation satellite systems) and GPS. The company also provides data collection options that can process geospatial data, making space exploration more productive.
The company targets firms in less-tech-intended industries like transportation, agriculture and construction. Its stocks have shown a steady increase in gross margins over the past years, resulting in a solid growth in its cash flow even amid covid 19.
5. AJRD Aerojet Rocketdyne
The AJRD company describes a US missile and rocket manufacturer that entirely serves the US Air Force since 2013. The company manufactured Apollo 11 mission engines and those in Space Shuttle operations. The Space Shuttle engines now power NASA's Space Launch System. The company showcases a good cash flow and has no debt in 2021, which indicates a more productive future in the stock market. Its merger with Lockheed Martin, another successful defence and aerospace company, is underway to help push the stocks higher.
6. MDA Maxar
MDA describes a small space stock that appears on a list of top giant space companies. It is a geospatial firm that builds Earth observation and communication satellites to access satellite map and imagery data. The company also manufactures robotic space systems. Although the company is relatively smaller, it built the first NASA Lunar Gateway Space Station components. The company also supplies NASA with electrical power since it features 13000 satellite bus series.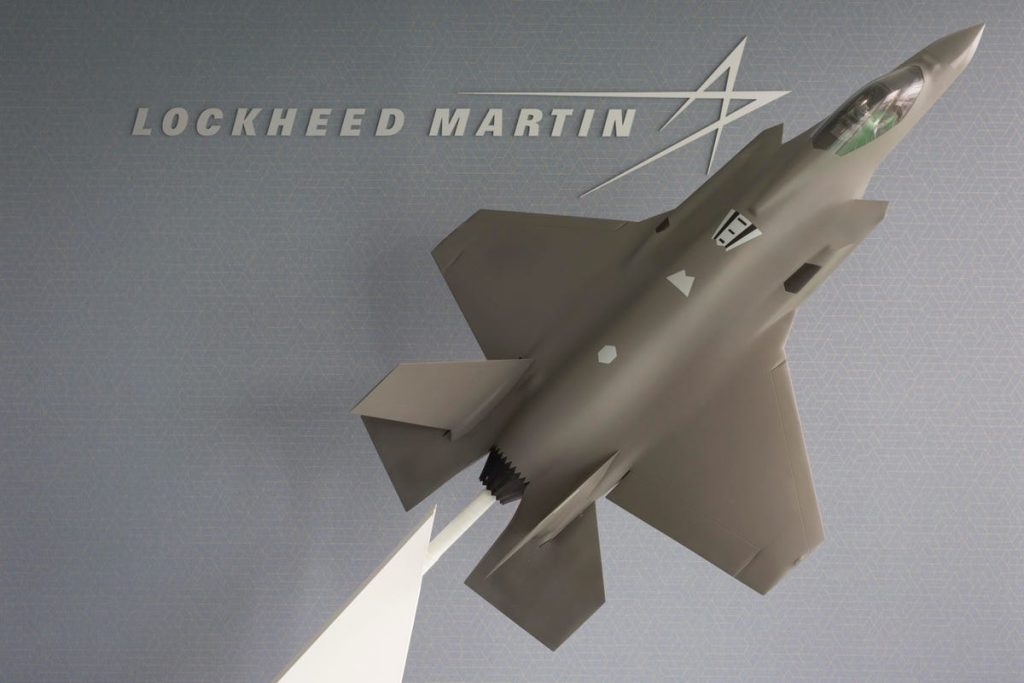 7. LMT Lockheed Martin
Lockheed Martin refers to the world largest defence and aerospace contractor in revenue. It has performed and delivered top results on several high-profile projects. The company played a significant role in building a solid propellant launch pitch control and escape motor for the Apollo 11 project. Besides, LMT provides NASA with modules for Mars Perseverance Rover. The company announced its bid to buy Aerojet in 2021.
This move will boost its ability to build military and space weapons. LMT is the largest Aerojet customer running about 43% of the company's revenue through joint ventures with Boeing and direct sales. It would be best to mention that the US government generates about 70% of LMT's revenue. Thus, the company showcase growth based on the US defence budget and global military spending. Hence, it takes in occasional defence and financial budget announcements.
8. NOC Northrop Grumman
NOC refers to one of the top military tech and weapon manufacturers with many employees and a high annual revenue. The company bought the merger between Alliant Techsystems and Orbital Sciences (Orbital ATK) in 2018. Hence, they built a prime contractor for aviation-related defence and delivered space systems globally. Generally, the company manufacturers areal vehicles, electronic sensors, military vessels, and satellites.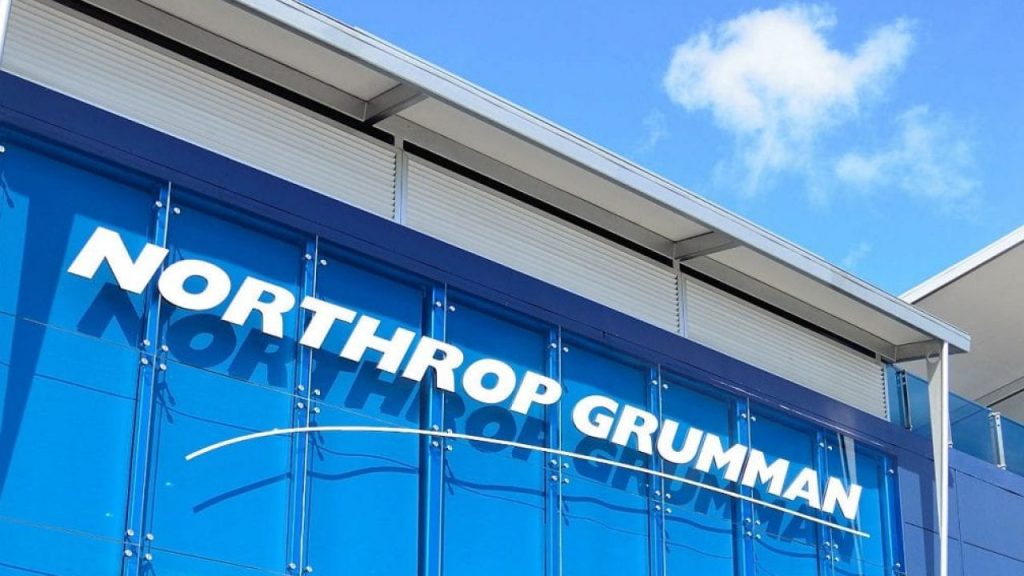 NOC is working with NASA to launch the James Webb Space Telescope in November 2021. This partnership also supports the Artemis moon missions through manufacturing Orion human motors and spaceflight spacecraft. The company has received funds for upcoming events, including $84m to manufacture Mars Ascent Vehicle rocket motors and $187m to design crew Lunar Gateway cabins.
Also Read: Best Day Trading Stocks
The Space Stocks Future
In any case, most modern businesses have incorporated space technologies in their operations. This state translates to an increase in space-related companies value. Hence, it promises potential growth for space trading. Nevertheless, you must choose the best stocks to generate a stable profit system. The most promising stocks to watch are:
a). SpaceX
The company has not yet opted for publicity, but it has attained breakthroughs and launched various space missions. In general, the company might not join the IPO until 2024. However, analysts predict that it will receive a positive cash flow by that time. Their CEO announced that they might give a long-term contract to Tesla shareholders when the time comes. It would be best to leverage this opportunity since the company's IPO is pretty promising
Companies are fond of trying to expand and gain financial grounds in other countries. For example, an automobile company in Germany may decide that having a branch in America will further boost their sales and global acceptance. However, they understand that having a branch in that country may not come easy because of difference in currencies.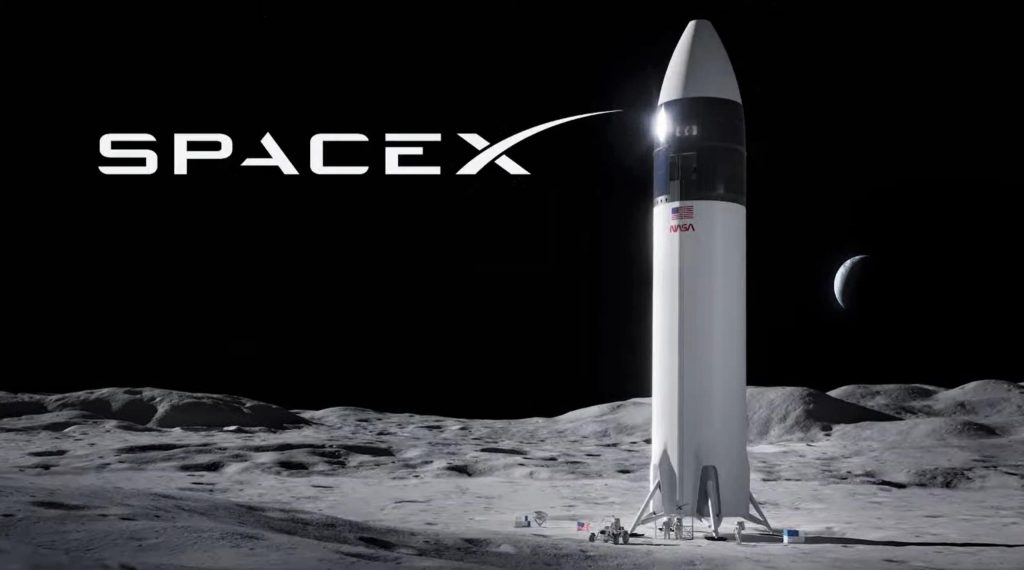 b). Blue Origin
This company runs based on private funds and is not available for public trading. Yet, it is more likely to go public soon after its New Shepard launch in July 2021. Blue Origin might result in a booming stock floating system if it joins the stock market. Thus, it would be best to give it a shot. However, you ought to conduct enough research to make profit from the stock market. This strategy will help you control your investment and stake on securities that are productive.
Frequently Asked Questions
1. Why invest in space stocks?
The space stock market comprises sectors such as Telecom, IT Hardware, Defense, and Aerospace. Research shows that space stocks will generate up to $1 trillion in revenue in 2040. Right now, it generates about $350 billion in revenue.
2. Is SpaceX publicly traded?
Although the space stock market showcases steady industry growth, some companies such as SpaceX are not yet in the market. If the company goes public, it can generate passive income for many stock traders. Reports have it that the company intends to join the stock market very soon. Right now, it runs on private funds and does not offer shares to the public.
3. Is the space industry growing?
The space industry shows steady growth in stock trading and growth rate. This sector has attracted some of the most successful entrepreneurs worldwide. Besides, research indicates that the sector can generate up to $1 trillion by 2040. For that reason, it can be an excellent option for stock investors to generate a steady passive income.
4. Will space stocks be a successful investment?
In any case, it is crucial to conduct extensive research before investing in any sector. You ought to conduct research and identify the most productive brands to stake on. Also, research will enable you to join and leave the market at the right time to generate revenue. All the same, space stocks are productive and showcase a bright future for investors to generate more profits.