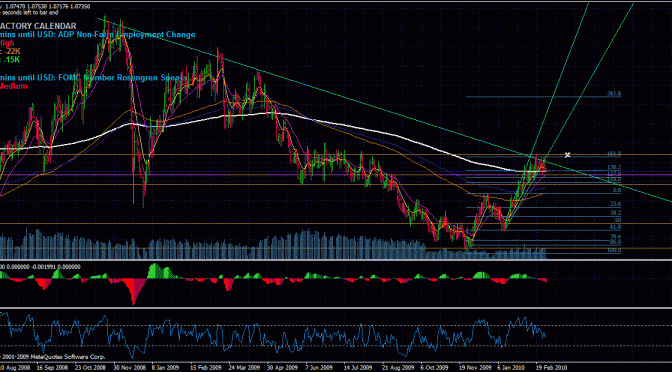 In my previous post.
Usdchf Great Trend Turning.
Usd Chf pair, hiting a number of great confluence.
1 – price pivot
2 – 161.8 fib extention
3 – downward trend line since oct 2008
4 – Divergence in osma / macd
5 – pin bar
Fantastic trade i would say
UsdChf Update:


Usdchf heads down as expected. But where will it go to meet resistance? Look at where it is now, it meets the 150ema. Support there is no suprise. How will we react to it?