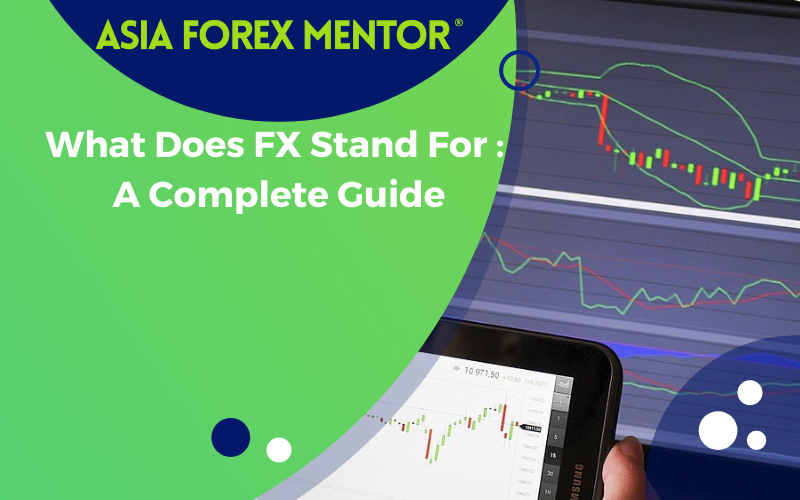 What Does FX Stand For?
If you have been in the forex world for a while, you may see the word "FX" thrown around. A novice trader might not know what that word and many others mean. What does FX stand for?
Content
What Does FX Stand for in Various Contexts
What does FX mean? In text online, it depends on the context. So, we will break that down here for clarity:
What does FX channel stand for? It means Fox eXtended, which is an American basic cable and satellite TV channel owned by Fox Entertainment Group.
What does FX stand for? In medical field, it could either mean function or fracture.
What does FX stand for in maths? It means the function of X, a variable.
What does FX stand for in statistics? It also means the function of X.
What does FX stand for in music? It means sound or audio effect, which is pronounced similar to FX.
What does FX stand for in accounting? Foreign exchange, which we will get to in a minute.
What does FX stand for in finance? Also, foreign exchange.
With the ambiguity out of the way, let us discuss the world of finance and see how it can be a good way to make some extra cash.
Basics of Foreign Exchange
What does FX stand for in finance? Most likely, people are talking about foreign exchange or forex for short. What is forex exactly?
Forex is the act of converting one currency into another currency. It sounds simple in theory, but in practice, two processes happen simultaneously. You sell one currency at a certain value and use that value to buy another currency. Simply put, you buy and sell two currencies at the same time. This is why you trade forex in currency pairs.
Many people have engaged in forex at some point in their life. Forex is not only done for commercial purposes. It has everyday applications as well. Tourists come to mind here. Maybe you converted your USD to Thailand Baht when you visited Thailand. However, these activities only account for a fraction of money circulating via the Forex market.
According to the triennial report from the Bank for International Settlements, there were over $6 trillion in daily circulation in April 2019. If it was annual circulation, it would be feasible to attribute that to tourism. But we are talking about daily circulation here, and no tourist activities could top that number. Therefore, other things are going on in the forex market.
Also read: Forex trading videos
The Forex Market Explained
The forex market refers to a place where currencies are traded. That can be a kiosk you see at the airport. But most activities take place online. The exchange of currencies is important since you can only purchase products and services using local currency. Governments do so to preserve the value of their own fiat currencies, of which there are 185 globally. In other words, forex is a key component in international business.
For instance, if you want to buy cheese from France and you live outside of France, what needs to happen? In this context, it means that either you or the company that provides you the cheese has to pay a French provider in Euros. Either you or the company has to convert USD to Euros. The same applies to tourism. You cannot really use Euros in Egypt since it is not accepted locally. Therefore, you need to exchange that for the Egyptian pound at whatever the rate is at the time.
One interesting aspect of the forex market is that there is no centralized market for foreign exchange. All platforms where forex activities are conducted are independent platforms. Most transactions occur via the internet between traders across the globe. For this reason, the market is open 24 hours a day and five and a half days a week.
That said, there are major financial centers where currencies are traded. They are based in London, New York, Tokyo, Zurich, Frankfurt, Hong Kong, Singapore, Paris, and Sydney. Thanks to these centers, the forex market can remain open all the time. Suppose that it is coming to the end of the day in the U.S. time zone, then the forex market would start again in Tokyo and Hong Kong seamlessly. Therefore, you are really not missing out on anything much while you are asleep. The market remains busy no matter the time of the day.
Also read : Is forex legit
Forex History Summarized
In a way, the forex market has been around for longer than you think because people have always traded and bartered goods and services. In a way, forex is an ancient practice. However, the forex market we know today incorporates modern features that make everything more convenient to the common folk as well as the multinational corporations.
Although commercial and investment banks dabble in forex trading for their clients, that does not mean smaller retail traders cannot join in. There are speculative opportunities for individual traders to make a profit here and there as well.
There are two ways to make money from your currencies. You can either earn the interest rate differential between the currency pairs or profit from the price differences in the fluctuating exchange rate.
For the interest rate, you buy the currency with a higher interest rate and short the one with the lower interest rate. Before the 2008 financial crisis, traders often short the Japanese yen and buy British pounds since the difference in interest rate was very large. This trading strategy is called a carry trade.
Of course, as an individual trader, currency trading might be tricky. Before the internet, it was even more difficult. Back then, forex trading was undertaken by large multinational corporations, hedge funds, or individuals with a lot of capital. There was just no way to trade currencies with $100 back then.
However, after the internet, the barrier of entry is lowered. Then, a retail market emerged that brings individual traders into the market without requiring much capital. People now have easy access to the forex market either through banks or brokers.
As you might suspect, trading with so little capital also means that the profit would not be substantial. For this reason, many online brokers offer very high leverage. That way, traders can take up a large trade position even with a small account balance.
A Beginner's Guide to Forex Trading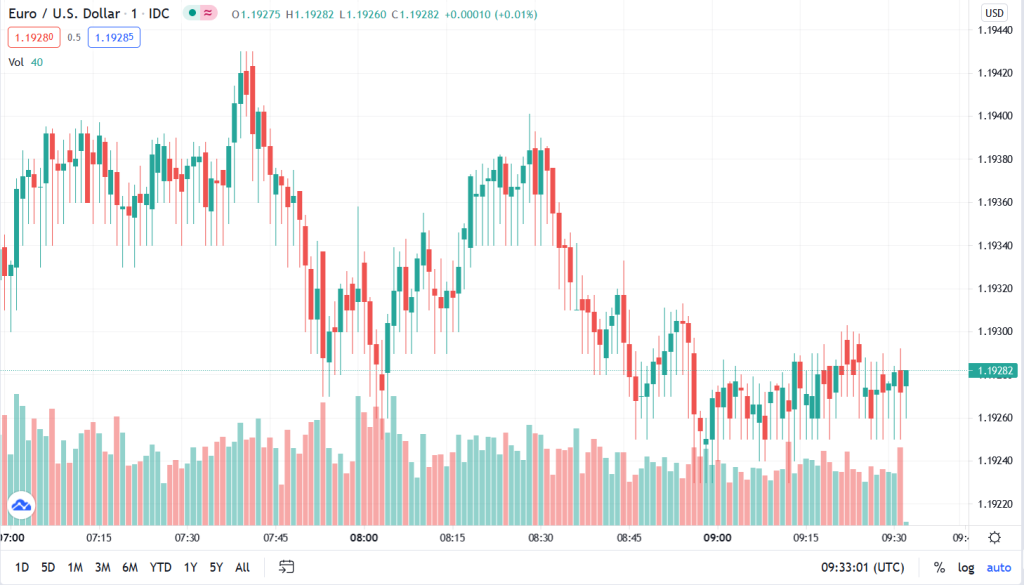 Forex trading can be risky and complex, which is why many people choose to pursue other moneymaking avenues. The market has different degrees of regulation and forex instruments are not uniform. In certain parts of the world, forex is largely unregulated.
As mentioned before, major financial institutions are trading in the forex market. As an individual trader, there is nothing you can do to alter the market's flow unless you have insanely large capital. If you do, then you probably won't be interested in making money in forex anyway.
Therefore, the best you could do is to observe the big players and trade alongside them, and capitalize on the price movement. Most individual traders trade with small and sometimes unregulated brokers. They sometimes re-quote prices to cover expenses or even trade against their own customers. Depending on the location of the brokerage, there might be some regulations as well. But these mechanisms are safeguards, albeit inconsistent across the globe.
If you want to start, you should start by looking into the ideal forex dealer, preferable in the U.S. or U.S. since they have more oversight. Other than that, you might want to find out what kind of account protections the broker is offering in case of a market crisis or that the broker becomes insolvent.
Also read: Forex trading in usa
But if you want to learn how to trade forex, there are two options. You can read online articles and practice with a demo account. This takes a long time before you are somewhat competent and start making money, but it is the most affordable option.
Alternatively, if you have some spare cash, you can invest in a forex trading course. AsiaForexMentor has just the thing you are looking for. In our One Core program, we will tell you the fundamental of forex trading, and strategies to help you make money from forex. With our effective ROI-based trading system, you will learn to spot trading opportunities and set up your trades for the best chance of getting returns on investment.
But if you don't know what does FX stand for and do not know much about the forex world at all, and still do not want to spend a single penny in learning forex, we've got you covered. You can grab our five-part trading course on the way out for free. Check it out and you may learn a thing or two about how to make money from forex. You might just understand why forex trading is a good way to make money. Then, you will see the value we offer in our One Core program.