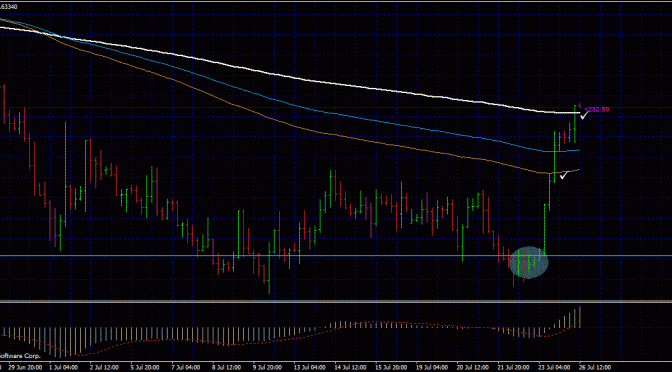 Forex trading : Gbp chf pair
As seen in the chart above, a price action – Inside bar in highlighted in the oval shape.
When that happens, it means that price will be breaking out of it and heading either up or down.
In the highlighted circle, it is not only an inside bar. It is an even more powerful price action bar which our members would know.
Therefore we took it up at the break of the inside bar at the blue horizontal line.
It was a beautiful move and we took either full or partial profit at the first tick. Which is the 150 moving average and the 2nd profit area at the 365 moving average.
The risk reward ratio is a Whopping 10:1
Very nice profit we got!
Next Intermediate Article: Price Action bar – bearish outside bars (part 1)