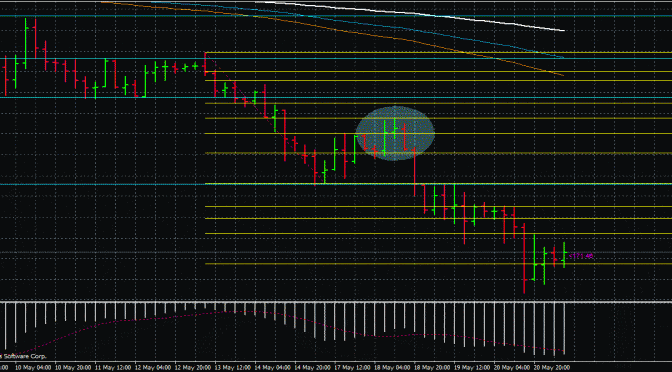 Forex trading pair: chf jpy h4
Look at the circle highlighted – A inside bar at the fibonacci 50% level. Macd shows no divergence whatsoever of it going up strong.
What comes after the inside bar – a bearish bar.
Simple price action strategy when combine with fibonacci. When the fib takes off at the 50% level – guys in our group will know that it will most likely head off to the 161.8. That is our take profit point. A nice 430 pips! Not bad isn't it.
In forex trading, its not about having more trades – its about getting in trades like this that bags the pips.
5 – 10 trades like this a month. It is going to get you good money.