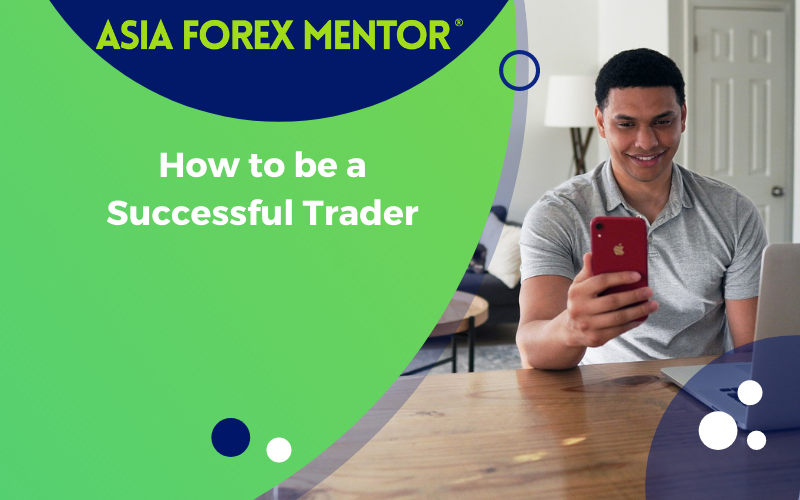 Ready to learn how to trade forex? Forex trading isn't for the faint of heart, and if you've traded for any length of time, you likely already know that.
But do you have the characteristics to sustain forex trading for the long haul? Let's find out.
Trait 1: You must be willing to learn.
Forex trading for beginners requires a major willingness to learn new skills. However, remember that it's not a skill that anyone is born knowing how to do. You have to take your time and learn the basics to become an intermediate, then hone those intermediate skills to become an advanced forex trader.
It's tempting to jump right in and start trading anything that moves. Unfortunately, that's also a great way to lose money. Here's what you need to pick up on:
Understand the currencies that you buy and sell. A currency may jump up after a fall but inexperienced traders might try to capitalize on that. However, that currency may have been falling for months due to bad employment reports. Knowing exactly what you should buy and sell is priceless. 

Learn to pull back. You don't need to trade every currency. Pick a few and pay attention only to those. Keep up with the economic news for those specific countries instead of spreading yourself thin.

Start small. Start with a small live account and learn on that first. Only after that is successful should you deposit more money and increase your trading capital. You've got to give yourself time to overcome bad habits, unfurl your market and forex trading strategies more.
Trait 2: You experiment. A lot.
As a forex trader, you want to be able to give yourself a lot of latitude to experiment. You can definitely tap into tried-and-true strategies, so there is no need to abandon caution. But you can tweak and experiment without major risk to your trading and profitability.
A demo trading account can give you a chance to test the waters. You might think of demos for just the newbies, but they can also allow you to practice time to tweak your strategy without the potential losses. Demo accounts never truly replicate live trading, but the analysis and charts remain the same. Determine a few moves you'd like to test, and take them for a drive in a demo first.
Trait 3: You're careful about choosing the right amount of money to trade at the start.
Currency traders do have the stereotype of wanting to make money fast. And forex marketers promote large lot sizes to generate big returns on small capital. 
This recipe can set you up for an emotional roller coaster with one swing of the market. The best times will be high, but those market lows could mean you will swing low, too. 
Don't start with too little capital. An initial investment of $1,000 is small but reasonable. Set yourself up for your future success, not failure.
Trait 4: You use leverage effectively.
Leverage is one of the main reasons forex traders tap into the market. It's exciting to position your options to capture more money than your available capital. Of course, using high leverage can also mean that your losses can become gigantic.
It's a good idea to limit the amount of leverage you use, typically 10:1 or less. This means you never trade more than 10 percent of your account balance. This gives your trades time to fluctuate in the market without being stopped out by a margin call
Trait 5: You have an optimistic attitude.
Your first step to success is believing it can happen. Successful traders (and successful people, for that matter) go about their work with optimism. 
Optimists always look beyond the short term. They know drawdowns are temporary, and that trading over time is a long-term game. Successful traders can rebound because they can draw upon their experience and knowledge to build back profits. 
Believe in yourself, and find the resources to bounce back when you're unsure how to respond to the market.
Trait 6: You have high self-esteem and self-worth.
Move over, negativity, cynicism and self-doubt! When you assume risk in any form, you need to be able to acquire a visual of the most positive outcome possible. In other words, you can't believe you're not good enough to be financially successful. 
In order to enjoy a profitable existence as a forex trader, you must make sure you feel like you're worthy of financial gain. Self-confidence blooms slowly, in small steps, as you make the right decisions, one at a time.
Trait 7: You get away from the screen.
Online platforms mean you can keep a constant eye on trading. This, of course, is a double-edged sword.
You don't want to be negligent, but there is a point you must learn to strike a balance. Like any technological addiction, there is little value in keeping vigil 24/7. It could be helpful to set a schedule or alarms to check in. Find a way to remove yourself from the markets.
Find a hobby, tap into another passion or you could slowly (or quickly) start making mistakes.
Trait 8: You can stick to a plan.
As soon as you decide to become a forex trader, one of your very next (daunting) steps after choosing a broker is to devise a trading strategy. There is no right or wrong way to tackle the markets, but what really matters is that you nail down the strategy you will use.
You may find that a particular strategy works well for a currency pair in a given market but another strategy is more suitable for the same pair in a different market.

Create your customized trading strategy and risk reward ratio that speaks to your exact individual risk profile. Research trading tools, study techniques and determine how they might be able plug into your strategy. Study how the forex market behaves and learn how the trading industry works.

Test it all out using a demo profile until you feel secure with your strategy.
Trait 9: You tap into a defined trading style.
You've got to hone in your style and risk profile when you start trading forex. Like any form of your personal style, your trading style constantly evolves as you learn and experiment.
Keeping your ultimate goal and trading plan at the forefront of your mind can help keep you centered. Use your risk profile as a touchstone for how you can reach that goal. Knowing yourself will save you stress as you invest and ride the markets. 
Trait 10: You're able to gain control over your emotions. 
Trading forex successfully means you've got to remove your emotions from the process. It's so easy to over trade, trade impulsively, revenge trade, miss trades, hesitate, chase the market, get in late, take premature profits or break your original rules. 
It's important to avoid certain emotions and embrace others, such as: 
Fear and nervousness: Are you trading too much and risking larger losses than normal? 

Conviction and excitement: These are good — You should instinctively feel a level of excitement or conviction when you trade.

Greed and overconfidence: Always check your stops, targets, good trade set-ups and more. Overconfidence can derail you and make you sloppy.
Do You Have the Traits You Need?
Are all of these by themselves everything you need to trade? 
No, not necessarily. There are so many other factors involved in trading — and corresponding character traits. However, one of the most important things you should remember is that education is everything. Nobody rolled out of bed one morning and made $1 million as a forex trader on the first day. 
It takes patience, understanding of the markets and even a willingness to learn from expert traders. Once you put yourself in a position where you want to learn everything you can, the world of forex is open to you.