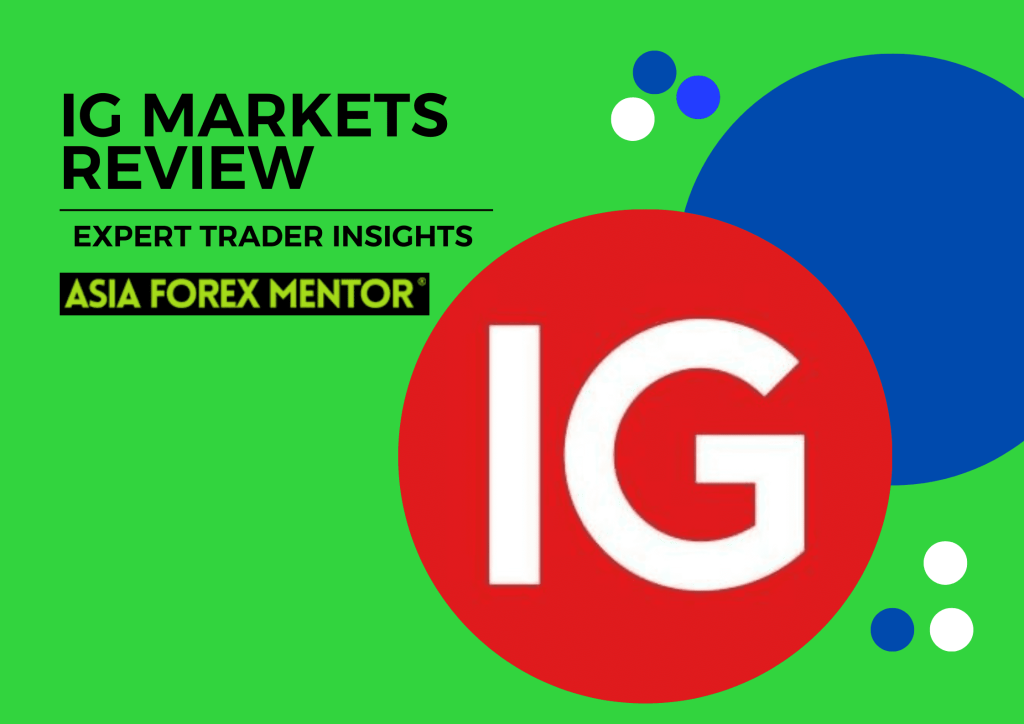 IG Markets Review
Are you looking to start forex trading? Or perhaps you intend to start trading stocks on the London stock exchange? Well, if the answer here is yes, then you need IG markets. As any financial expert will tell you, there are so many investment opportunities out there. However, you need a high-quality broker to give you direct market access to some of these investment assets. This is where IG markets comes in and while the firm is not exclusively a forex broker, it offers an array of services that will make it easier for beginners and experts to invest.
IG trading will be the focus of this review. We will be looking at what the firm does, its brief history, the kind of trading instruments it offers, trading platforms, and its regulatory status as well. You will also get additional info about CFD trading, the risks involved, and what you can do to make money more consistently.
Asia Forex Mentor Evaluation Criteria
Before we jump into the full IG market review, it is important to highlight some of the criteria we use at the Asia Forex Mentor to rank and rate some of these firms. Here is the full breakdown:
Affordability: This is the measure of how affordable the forex broker is. In essence, the team takes a broad look at the commissions, fees, and spreads and sees how they compare with other forex brokers in the market.
Broker Efficiency: This measure has everything to do with technology. How effective is the broker when it comes to trade execution? How are the trading platforms? Do they offer superior technology compared to other forex brokers?
Security: Security looks at two things. First, how are customer funds secured once they have been deposited on the trading platform?
Technical Performance: The technical performance relates to the use of technology and research. In essence, the team aims to establish if the trading technology offered by the trading platform is good enough.
User Interface: This one largely revolves around ease of use. How easy it is to open a trading account for example? Does the forex broker do a good job in explaining the kind of assets available and the fees? How about the trading platforms? Are they user friendly enough for beginners?
What is IG Markets?

IG Markets is a leading global online broker that gives its customers direct access to some of the biggest financial markets in the world. The broker offers access to an array of popular trading instruments, including forex, indices, stocks, commodities, crypto, and so much more. IG markets is listed on the London Stock exchange and is one of the oldest financial brokers in the world.
Established in 1974, the firm has been offering financial services for nearly five decades. IG market is also a trusted and regulated brokerage. In fact, IG trading is regulated by the commodity futures trading commission, the Dubai financial services authority, the financial conduct authority, and several other tier 1 regulators around the world world.
The forex broker has also gained a lot of pedigree over the years. According to information on its website, so far IG marketers has managed to serve over 300,000 clients and offers access to more than 18,000 markets. This is one of the highest of any online brokers out there.
Advantages and Disadvantages of Trading with IG Markets
In case you decide to choose IG smart portfolios as part of your trading journey, there are some advantages and disadvantages that you should be aware off. Here is a breakdown of each of them:
  Advantages
  Disadvantages

You get access to a huge pool of financial markets around the world
Offers high end trading technology, including a very simple to use proprietary trading platform
One of the most highly regulated brokers in the world
Excellent track record in the forex trading niche with nearly five decades of experience in the market

The account opening process, especially account verification, can be very hectic
The fees charged and spreads on the IG account are quite high compared to other brokers in the market
Benefits of Trading with IG Markets

The benefits associated with the IG group and its trading platforms are quite obvious. But it helps to just recap to give a clear understanding of why the firm is highly rated. Here are the key benefits of IG markets:
Huge Pool of Tradable assets
One thing that sets IG markets apart is the huge pool of tradable assets available for investors. Whether you are looking to invest in crypto, some commodities like gold and silver, or even buy stocks in the US, IG will have a product for you. In fact, as noted above, IG markets offers you access to nearly 18,000 markets. That is just huge.
IG Academy app
If you are new to CFD trading or perhaps you don't have deep knowledge on how to trade and what to look for, IG is here for you. The firm has invested on a comprehensive educational program that will equip you with the skills you need to trade.
The IG Academy offers comprehensive education and also comes fully loaded with a demo account that you can use to practice for as long as you want. Forex and cfds trading is not simple and it requires a very keen mind. The IG Academy will give you the skills you need to get by.
Excellent Trading Platforms
The IG Group also allows users to use an array of state of the art trading platforms for trades. Although the firm has third party platforms like the meta trader 4 to help you execute, you can still use its easy to use proprietary software as well. The efficiency of these platforms, the trade execution, and the research tools that come integrated here are simply outstanding.
Highly Regulated
You will also be happy to know that IG markets is a highly regulated broker. The broker is regulated by the national futures association, the Australian securities and exchange commission, the FCA, and so many others. This adds a level of safety and gives you the confidence of knowing that your interests as a trader are fully protected.
IG Markets Pros and Cons

There are several pros and cons to note as far as IG trading is concerned. Here are some of them, starting indeed with the pros.
Pros
You get to trade in over 18,000 markets, one of the highest in the world.
IG offers proper training and comprehensive support for new traders
There are some advanced trading technologies, including in built research and technical analysis tools.
State of the art trading platforms that offer better execution for currency pairs and other assets.
Cons
The fees, spreads, and commissions charged for various asset classes are quite high.
There are too many products available and it can be hard to know which ones are most ideal for you.
There is a minimum deposit requirement of $300 when you fund your account through Paypal, or credit card. Bank transfer deposits however require no minimum deposit.
IG Markets Customer Reviews
One of the key things that will always define the quality of a broker is customer reviews. In fact, these reviews provide a more honest overview of the service, how it works, and some of the challenges that new users should expect. Well, we actually looked at some of these reviews for the IG platform just to see what users are saying, and to be fair, overall it seems IG is doing a good job.
For instance, some users seem to appreciate the technology that the online trading platform offers. The advanced charts, the in built technical research tools, and the easy trade execution are some of the highlights pointed out. The reviews also suggest that the forex and cfd trading offered by IG is more flexible and offers excellent versatility for folks who want to trade a variety of assets.
But despite these positive comments, there are a few complaints that we thought are worth noting. For instance, some users expressed confusion with regard to trading costs. It seems IG has not explained how beginner traders are charged and does not do well to clarify how trading costs depend on your trading account and the asset class you are investing in.
We also saw some complaints that the customer support is not good enough. It takes too long to get back to user queries. But all in all, IG is still a solid broker for professional trading.
IG Markets Spreads, Fees, and Commissions

Compared to other brokers in the market, the trading costs at IG are relatively high. So, if you are thinking of executing a few trading ideas here, it helps to have a very good understanding of how much you are going to pay in fees.
Now, before we get to the full discussion on fees, spreads and commissions, it is important to note that a majority of retail investor accounts lose money when they trade CFDs with this provider. Please make sure you know what you are doing before you transfer money from your bank account to the IG trading account.
To the costs now. So, as with any other broker, IG does not charge a standard fee for its services. How much you pay will depend on the asset you are trading. Generally, though, spreads start from 0.1 pips. On major forex pairs though, spreads start from 0.6 pips, while minor pairs will start from 0.8 pips.
There are also several commission-based charges for some assets. For example, stock CFDs will attract fees of as high as $20, depending on the stock. Please also note that IG charges overnight funding fees. This means that, when you hold an open position for more than 24 hours, you will be subjected to additional fees. The overnight funding depends on the asset. However, forex pairs will attract a relatively small fee compared to indices and commodities.
Account Types

There are three main accounts on offer at IG for both beginner and advanced traders. This does not include the demo account that is available for all forex traders that want to hone their skill. Either way, here are the three accounts:
IG International Account – This account is designed for all international active traders. You see, IG is a globalized company that offers its services in a wide range of jurisdictions. There are different rules in these different countries. For this reason, the firm created the IG international account to offer its international clients access to the market without exposure to the rules and regulations in the UK where it is based.
The IG Domestic Account: As noted above, IG has to follow certain rules and regulations in various jurisdictions. For people in the UK, a special domestic account is offered. The account is also quite similar to what you get in Australia or countries like Singapore. Either way, it is more suited for people in the UK.
IG Corporate Account: For people who plan to conduct high volume trading, the corporate account is perfect. This one does not discriminate in terms of location. You can get it regardless of where you are located in the world. You also get some incredible features here, including access to IG forex, the IG mobile app, special fees and commissions, and so much more.
It is also worth noting that the demo account offered to active traders will vary depending on the location. There is in fact both an international version and a domestic version of the demo account.
How To Open Your Account?

If you feel that IG is an ideal broker that you can work with, then the next step to follow is to open a trading account. There is a very simple process to do this. First, head over to the main IG website. On the top right corner of your screen, you will see a large green button with "Open Trading Account". Click it and follow the next steps.
Please note that you will be required to specify which country you are opening the account from. This will likely help the IG team to tailor the account to your needs. The firm will also want to know your financial status and trading experience as well as part of the account application process. Once you have filled in these details, you will have access to the IG dealing platform.
However, you will still not be able to trade. The firm requires all new users to verify their accounts by sending in bank statements and other identity documents. In most cases, as long as there is nothing wrong with the documents, you should have your account in 24 hours. However, from the reviews we have seen and from experience, its not always that straightforward, especially for people opening accounts outside the UK.
What Can You Trade on IG Markets
IG regulated markets have a huge range of assets that the average trader can invest in. So, what can you actually trade on IG? First, you can take advantage of the huge variety of currency pairs available on the platform. There is also the opportunity to trade crypto. However, not all cryptocurrencies are available here.
There are also CFDs on commodities. This includes spot gold, silver, oil, natural gas, wheat, and other major global metals. IG will also give you access to the US and the UK stock markets. This means that you will be able to buy individual stocks without any issues. The variety of indices available is also good, including index futures from China, Taiwan, Australia, and other major economies in the world.
IG Markets Customer Support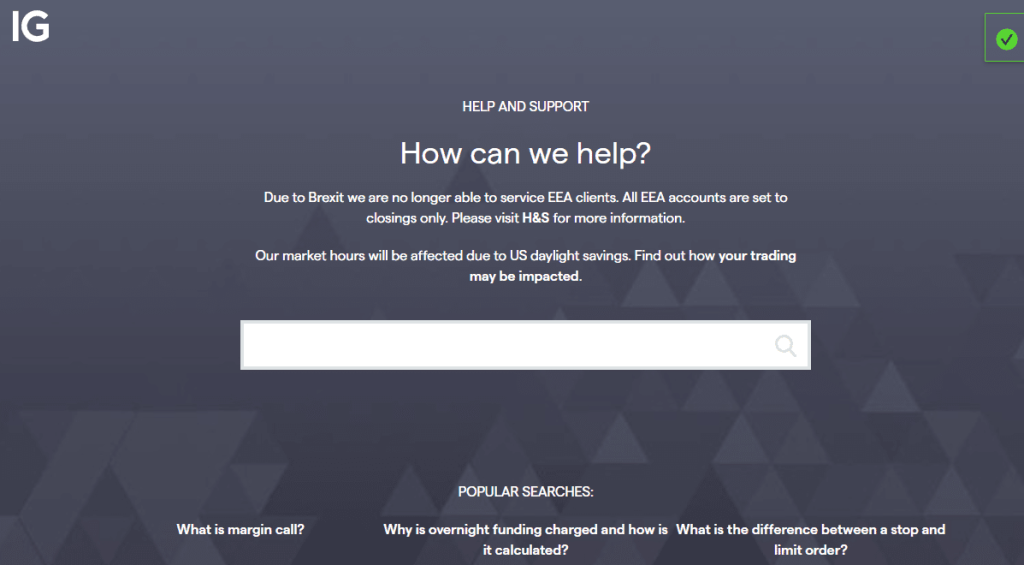 IG has done well to build a customer support system designed to help its global customer base. The firm has phone support, and there is a live chat support tool on the website that anyone can use to reach out. We also noticed that the support reps here seem to know what they are doing, and overall, most people should be able to get the help they need.
But there are of course some issues. For example, there are some reviews that appear to suggest that the support team is not as efficient as it is supposed to be. We will break down some of these advantages and disadvantages in detail below.
Advantages and Disadvantages of IG Markets Customer Support
As noted above, the support team at IG has advantages and disadvantages. Here is a simple breakdown of each category:
  Advantages

  Disadvantage

The support team seems to be well conversant of how the IG system works
There seems to be enough people in the team to address customer needs
Multiple support mechanisms are offered, including a live chat support feature

There have been many complaints that the support takes too long to respond to customers
The live chat is not nearly as effective as it should be
Security for Investors
Security is one of the most important considerations that you must make when you consider a financial broker. Here are some of the advantages and disadvantages of the security offered at IG.
  Advantages
  Disadvantages

All deposits are placed in tier one banks, including IG bank.
There is proven separation of funds at IG for extra credibility
There seem to be advanced cybersecurity measures at IG as well
Customer data is well protected too

There is no info on the website on possible regular audits for improved security
IG does not provide clear info on which banks it keeps customer funds
Withdrawal Options and Fees
IG offers two main options to withdraw your profit from spread betting. The first one is through a bank transfer. Please note that you must meet all the money laundering regulations in place to make this withdrawal. You will also be able to withdraw funds using credit cards. This is one of the most common ways for IG customers.
As for the fees, well, IG does not charge any fees for withdrawals regardless of the method you use. However, there may be some currency conversion charges for people outside the UK. In most cases, a bank withdrawal will take 2-3 business days while a credit card withdrawal will often take less than an hour or so.
IG Markets Vs Other Brokers
IG is of course not the only broker in town and there are several other firms that can give it a run for its money. So, how does it compare with other brokers and will it be a better option for your trading strategy? Here is the break down;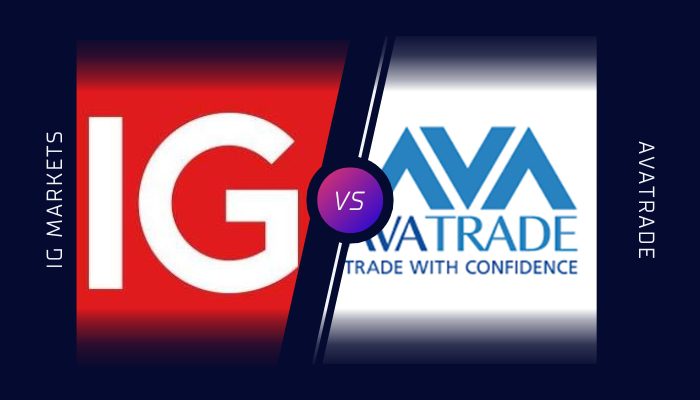 IG Markets and AvaTrade are some of the top rated international brokers in the world. They too have some similarities. First, both are based in the UK. While IG markets operates out of London, AvaTrade operates out of Dublin. Despite this, the firms have a massive global reach. They are available in all continents, albeit AvaTrade has a much bigger customer base.
Both these firms have also invested heavily on offering users trading tech that works. They both use their own proprietary trading software but you can still access third party tools like the meta trader and others.
However, there are some differences as well in terms of how both these firms operate. For example, AvaTrade offers relatively more affordable fees compared to IG. AVA is also more open about fees and commissions. However, IG has much better pedigree and experience in the market and to make it even more interesting, the company is listed in London.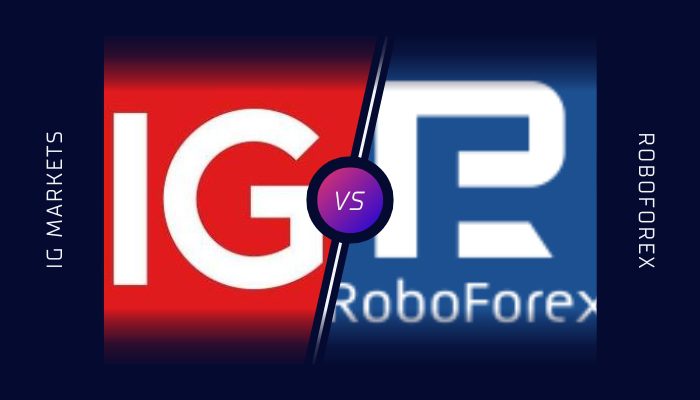 Roboforex is an exclusive CFD and forex broker that has been in business for nearly two decades. It falls short in terms of experience of coruse since Ig has been doing this for almost five decades. In addition to this, IG has a much bigger pool of tradable assets compared to roboforex. In fact, while Robo offers access to around 3000 markets, IG on the other hand offers direct access to 18,000 markets.
You will also notice that the trade technology at IG is much better. Although the difference is not that big, most users will find that the IG trading platforms are much easier to use and more user friendly.
Nonethless, there are some areas where Roboforex does better. For example, the fees are quite good here compared to IG. Roboforex does not also have too many restrictions when it comes to account opening. You will be able to get this done in no time. Nonetheless, these are all decent trading firms that can work well for most traders out there.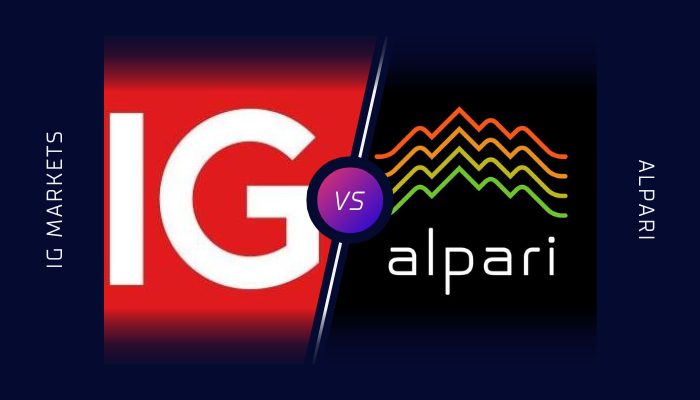 There are very few forex brokers out there that can boast of the kind of pedigree that IG has. Being in the business for nearly 50 years is not a joke. But Alpari is very close to that. In fact, the firm has been doing this for more than 20 years, and while its still not 50 years, it shows that the firm has some comparable pedigree with IG.
In addition to this, both these firms have superb trading technology and have served hundreds of thousands of customers from all over the world. Despite this, there are some differences worth noting. For instance, the fees that IG charges are a bit higher compared to Alpari. This seems to be a very consistent point of difference between IG markets and the three brokers were are comparing it to.
But that is not all. The regulatory status of IG is much more legit and defined compared to Alpari. While this does not suggest that Alpari is not regulated, it is important to note that IG is regulated in top tier 1 jurisdictions.
Conclusion: IG Markets Review
Finding the right broker that helps you manage your investments is a big step. There are of course many companies out there but IG markets is one of the few stand out performers. The firm offers one of the best trading technology out there with an advanced trading platform. Its platform comes with in built trading charts, research tools, and incredible technical indicators.
You will also get a huge variety of assets to trade in over 18,000 markets. IG is also one of the most experienced brokers in the world. Established in 1974, the firm has been offering trading services for almost 50 years.
Despite this, there are some shortcomings. For instance, the customer support is not as good as we hoped. Users report that there are many delays. The fees are also very high at IG compared to other brokers. But despite these hindrances, this remains a very reliable brokerage with a proven track record in the industry.
IG Markets Review FAQs
Is IG Markets regulated?
Yes, IG markets a regulated firm. It is regulated in some of the leading jurisdictions around the world.
What is IG Markets minimum deposit?
The minimum deposit for people who are using Paypal or Credit Card is $300. This may however differ for bank transfers.
Can you make money on IG trading?
Yes, you can make money on IG trading. Simply make sure you know how to analyze the market and manage risk.