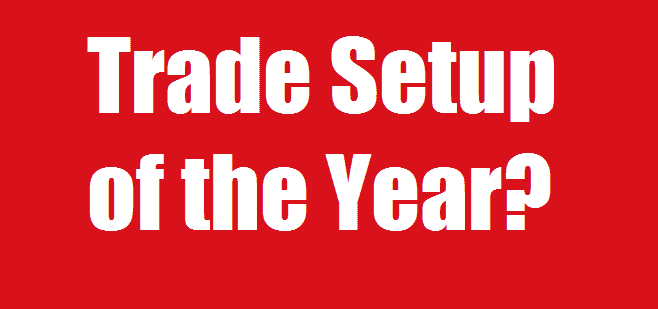 Million Dollars Trade Setup of the Year?
There's something i love about forex. It's that it has the opportunity to make you and anyone in the world RICH with just 1 trade – if they get in at the right place at the right time.
Think about it, if you got in at a spot where you place a buy.
And right after you place the buy, it went up.
And day after day, week after week, it keeps going up.
The higher it goes, the more money you make.
You can trail after the bull run until it stops, and that's where you get out.
Meaning – YOU can literally turn eg. a $1,000 into $100,000
or $10,000 into a million dollars!
Well I know, there are many things involved: risk management, money management, leverage etc.
But all i'm saying is that, IT IS POSSIBLE.
Just like the trade i did over here:
https://www.asiaforexmentor.com/followup-on-last-month-950-crazy-forex-trade/
In that trade, i said i wanted to see if it's possible to get this out for a million dollars.
It didn't.
The time i got out, it was around $670k.
That's still not too bad. And this is exactly what i meant.
This is the reason why me and many other successful forex traders in the world love trading forex.
It's probably the fastest vehicle out there that enables us to make big money – FAST, just like striking lottery.
Do you want to achieve a similar result like i do?
First of all, i want to thank you for following and supporting Asia Forex Mentor.
If you haven't already done so, do "like" us in our facebook page below.
Now that you have "like" Asia Forex Mentor.
I want to share a potential trade setup with you that has the potential of replicating the similar results i achieved in the example earlier.
Are you ready?
Here's the pair: GBPUSD
"Click on the picture to enlarge it"
In the chart, I've drawn a red line in the middle.
That red line depicts the top half and the bottom half.
From 2003 til 2008, GBPUSD was in an uptrend. And that uptrend lasted for 5 years.
When the market crosses the red line in 2008, that's when the GBPUSD went into a downtrend.
And that downtrend lasted from 2008 til today (2014).
A whopping 6 years.
During this 6 years, it has been consolidating sideways.
It tried getting back up but was always being blocked by the red line.
Which was our pivot level (a support/resistance level)
And that line was formed when it first made a low (marked by number 1 in the chart)
That became the support level.
When it broke in 2008, it came back up to test the red line again. (marked by number 2 in the chart)
and it got rejected at the exact level.
So now the red line has now turned from an old support to a resistance level.
Right now, the market is looking to break out from it's down trend after consolidating for 6 years.
6 YEARS IS A LONG TIME
Usually with a consolidation for such a long time and when it eventually breaks.
It's going to be a good strong break.
The upside of it is huge.
Look at the big empty space on the right (marked by the red arrow)
It has the potential to go all the way up.
Now i'm not saying that this breakout could actually breakout this time.
But if it does, the upside is extremely huge.
On the other hand it could also go back down – forming a false breakout.
As a trader myself, i'm hoping it will go up.
And that's where we will ride it up and trail it for as long as possible.
A little "insight"
Here's another thing that you could look at.
If you see the recent history.
The chart has been making a green bar, followed by a red bar, followed by a green bar and so on.
Now with that little "insight".
The next bar could be the start of the breakout. And that could form a green bar on the monthly time frame.
A possible "Million Dollar Trade"
For sure, I'll be watching this trade very carefully.
Because the profits from it could be huge, which would lead to possibly a new property.
And if you don't already know, I have now for the very first time in years opened the doors to accepting new students. The number of students that I'll be accepting is small, MAXIMUM 10. And I train these 10 guys through an intensive 2 days live training in singapore where i will go through the exact system on how i trade and devour the live charts with the real background analysis i do and how to take trades exactly.
If you are interested, you can find out more here Forex Trading Singapore.
Do Share The Wealth
If you find this setup helpful, do "share" this post with your friends & love ones so that they can profit from this as well.
I alone can only reach so much people, and i hope that you in turn, can share this trading opportunity to the people around you.
And if this trade really turns out positive, i'll be waiting for a nice drink with you here in Singapore.
So do click on the "Share" button below to share the possible "Million Dollar Trade"