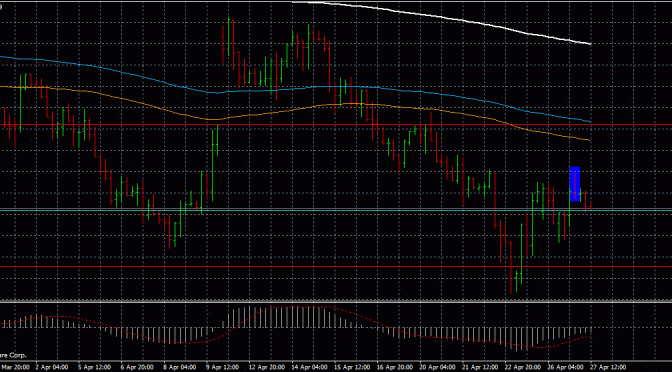 Forex pair: Eur usd
Very easy trade over here.
Enter on the pin bar as highlighted, where will it go? easy!
look at the blue line. that is the resistance it will first meet at the double high bars on the left.
3 plans you can take
a) take full profit – 25 pips
b) take partial profit and let it run
c) move stop loss to breakeven and let it run.
Forex trading is not difficult isn't it? if you know where will price heads to most likely on the next move. Price action is the key followed by our system.
Forex Trade Eur Usd Updates 27/04: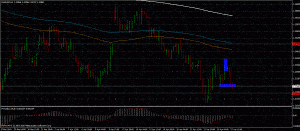 Bar reached the 2nd barrier at the highlighted bar. Reason is the support/resistance bar next to it as highlighted.
Where will it go next? can you guess? Its not difficult is it!
Remember all this while we are not using any indicators. Just pure understanding of how the market moves and price action.
Forex Trade Eur Usd Updates 28/04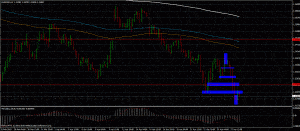 Look at the first pin bar that we took from the start of this post.
First barrier it hit – the 1st highlighted box.
2nd barrier to hit – the 2nd highlighted box.
3rd barrier to hit– the 3rd highlighted box and price pivot. Price went pass the price pivot, and closes below it on that bar. The next bar tested the price pivot but failed to make the price pivot now as a resistance.
4th barrier to hit – the 4th highlighted box.
The last highlighted bar is the pin bar. And as what i teach in our pro group the 1 / 2 bar trailing stop. We would have place our stop loss above the pin bar and got taken out by the market itself. This way, we do not determine where to take profit but let the market tell us to do so.
From the start of the pin bar to where the market take us out, a nice 177 pips profit. Not bad isn't it.
This is how we trade with understanding of the market and knowledge as well.
This is how we do it to profit constantly.