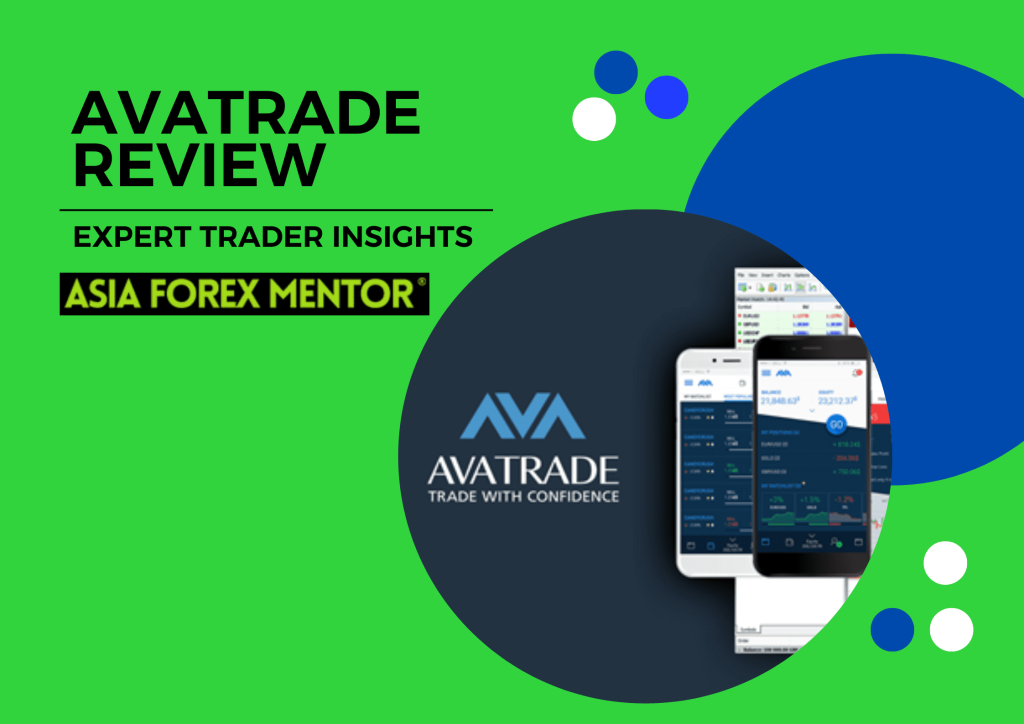 AvaTrade Review
AvaTrade is a regulated online broker with years of experience in the industry, as it offers a wide range of tradable assets, including forex, cryptocurrencies, stocks, and more. AvaTrade also provides its clients with powerful trading tools and a user-friendly platform.
AvaTrade is one of the leading and renowned brokers in the online trading industry. The company is regulated by top-tier financial authorities and provides its clients with a safe and secure trading environment. In addition, AvaTrade customers frequently mention the broker's dependability, impressive service, and good trading conditions in their reviews.
AvaTrade users also love the broker's large assortments of analytical tools and assets. Furthermore, many happy customers say the broker's advantages are lower commissions, a tight spread, and rapid order execution.
In this detailed review of AvaTrade, we will help you understand what AvaTrade is, its benefits, pros and cons, and much more. You can also determine if AvaTrade is the right broker for your trading needs.
Asia Forex Mentor Evaluation Criteria
Our expert team at Asia Forex Mentor has done an in-depth analysis of AvaTrade and used our top-tier methodology.
We evaluate key areas for all brokers, including regulation, fees, investor security, trading platforms, assets offered, customer service, minimum deposit, and finally, deposit & withdrawal methods. Besides that, we have checked around 500 different criteria for every single broker based on the different trader's experiences.
After our analysis and research, we came to the conclusion that AvaTrade is a great broker for online trading. Let's start with the AvaTrade review.
What is AvaTrade?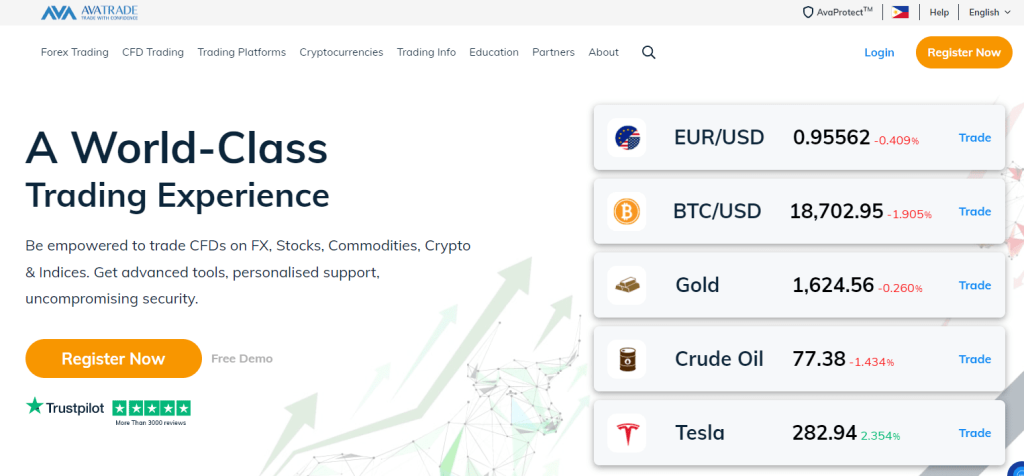 AvaTrade, a leading online Forex and CFD broker since its inception in 2006, has thrived because of its commitment to providing clients with a full online trading experience. More than 300,000 registered customers come from over 150 countries worldwide, executing roughly two million monthly transactions using more than 1,250 financial instruments.
AvaTrade is committed to helping people trade confidently and efficiently. They're able to do this because they are heavily regulated and licensed. Besides that, they have four locations in Australia, Ireland, the British Virgin Islands, and Japan.
While headquartered in Dublin, Ireland, Avatrade provides trading platforms and financial instruments to a wide range of customers worldwide — except US traders. The company is registered with multiple global jurisdictions.
Advantages and Disadvantages of Trading with AvaTrade
There are plenty of reasons to trade with AvaTrade and Like any other online broker, AvaTrade has a few disadvantages that traders should be aware of:
  Advantages
  Disadvantages

AvaTrade is a regulated online broker with a wide range of trading tools and instruments. Not only that, they have a provisional license for the five continents
Traders will have complete peace of mind as customer service operates available 24/5 in 14 different languages
The best part is that traders can easily trade using their cell phones
AvaTrade offers Islamic (Swap-free) accounts to Muslim traders. This account type is in full compliance with the Sharia Law
Brokers can use segregated accounts for reliable customer funds storage. Moreover, there are no restrictions on scalping and trading
Traders can access several pieces of training and webinars that are useful for novice to expert traders.

AvaTrade charges the inactivity fee based on the trader's account and currency
The desktop version of AvaOptions is too slow and is not user-friendly
This platform doesn't support US traders because of regulatory restrictions
Not regulated by the FCA, so fair market practices may not be followed
Benefits of Trading with AvaTrade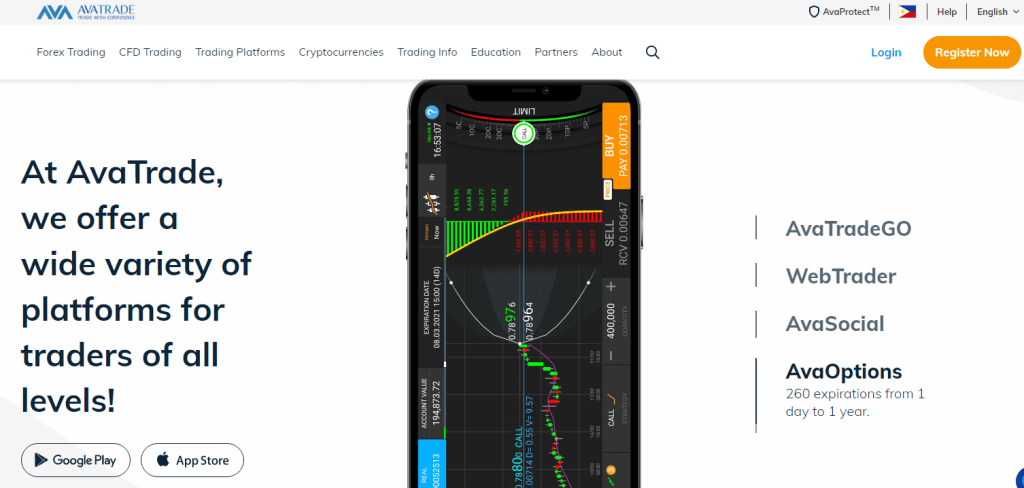 There are plenty of reasons to trade with AvaTrade as your Forex broker. The company is highly regulated, strongly committed to customer service, and provides a user-friendly trading experience.
On top of that, AvaTrade offers several different account types and a wide range of tradable assets. You can trade forex, cryptocurrencies, stocks, and more with AvaTrade. The company also provides its clients powerful trading tools and a user-friendly platform.
AvaTrade is a great choice for both beginner and experienced traders. The company offers a wide range of tradable assets and provides its clients with powerful trading tools and a user-friendly platform.
AvaTrade Pros and Cons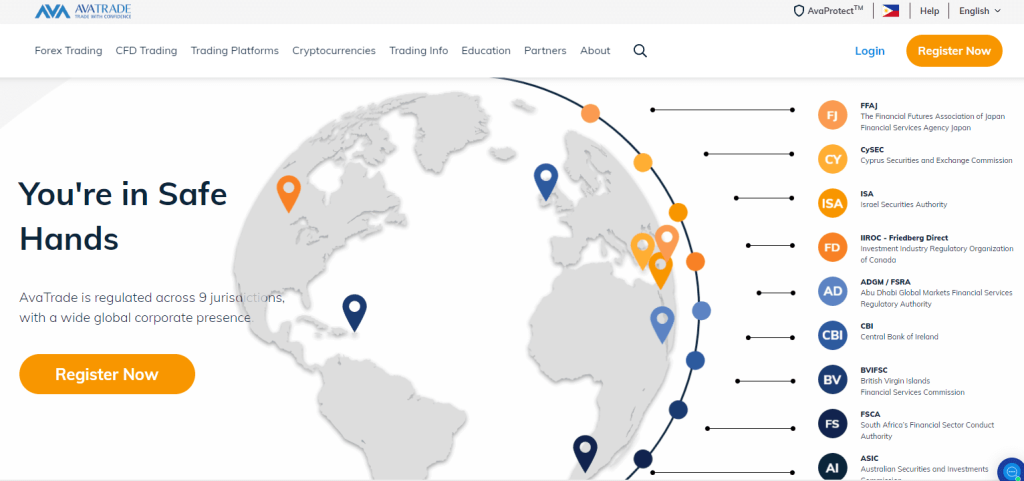 PROS
AvaTrade offers different types of platforms for trading, like manual MT4/MT5 and automated trading apps like AvaSocial, Dupli Trade, and ZuluTrade.
Sharp Trader is a fantastic resource for educational support via unique video content, eBooks, articles, and daily market analysis.
Besides that, you can get negative balance protection and a wide range of trading platforms.
The new traders are rewarded with a 20% bonus on their deposits at AvaTrade.
CONS
The website interface is a little bit old-fashioned.
You may experience trading terminals freeze during fast-moving markets.
Some traders complained about the frequent requests and slippages when trading with AvaTrade.
Analysis of the Main Features of the AvaTrade
4.5 Investment Instruments
4.5 Variety of Instruments
AvaTrade Customer Reviews
The customer reviews for AvaTrade are generally positive, with customers praising the company's customer service, trading platforms, and educational resources. However, some customers have complained about slippages and pending requests. Overall, AvaTrade is a highly regulated broker with a wide range of trading tools and resources.
AvaTrade Spreads, Fees, and Commissions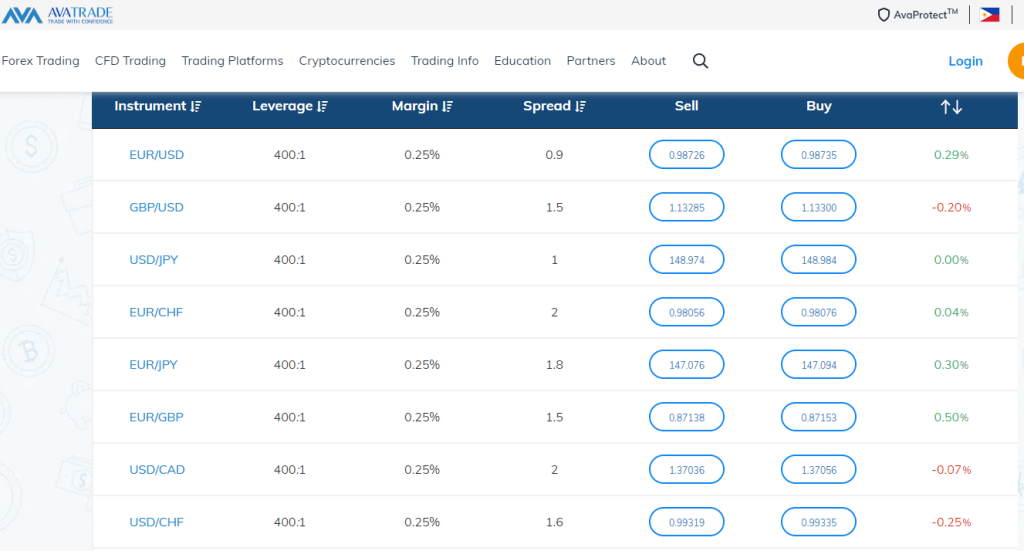 Let's discuss Avatrade's spreads, fees, and commissions in detail:
AvaTrade Spread
AvaTrade, like most other top forex brokers, make a small profit from trades via the spreads they charge. Spreads are a feature of every Avatrade account type, and you should learn more about them before opening your live account with Avatrade.
Below are a few of the types of Spreads with AvaTrade:
#1 Variable and Fixed Spread
While most brokers offer fixed and variable spreads that differ depending on the asset or account type, AvaTrade does a bit differently as they only offer fixed spreads to the traders. The Avatrade fixed spread is not always static, which can confuse some.
The difference between the ask and bid prices may fluctuate if conditions in the market are unstable or at certain times of the day. However, even this isn't a truly variable spread. So, to put it plainly, Avatrade only offers fixed spreads.
With forex markets, the Avatrade spread is always fixed. In contrast, with other markets, the spread gets calculated as a fixed value in percentage form based on the market value for the instrument traded. Furthermore, this means that if the asset value rises or falls, so does the width of the spread.
#2 Spread on accounts
Avatrade regulators are located on five continents, which is comprehensive for even a top forex broker. In addition to instruments, your Avatrade spread may also depend on your account type.
Avatrade offers two different types of accounts: EU and international. You'll have access to different features depending on which account you choose. For example, the EU account offers more features than the international account. This is likely because our headquarters are located in Ireland.
For EU traders, the available accounts are:
Retail
Options
Spread Betting
Professional
On the other hand, the accounts for international traders are:
Professional accounts are generally more beneficial for traders than retail or standard account types. However, options trading via an options account comes with a heftier spread than regular forex trading through another type of account.
For our esteemed VIP account holders (VIP level 1 requires a deposit of $10,000, and VIP level 2's threshold is $20,000), you may be eligible for a discounted spread depending on your VIP status.
At last, comes the Islamic accounts, and keep in mind that the forex spread will be slightly higher to make up for the nonexistent rollover fees. Also, Avatrade does not currently offer cryptocurrency trading on any of its accounts.
#3 Spread on Instruments
Now, we will take a more in-depth look at how the Avatrade spread varies depending on your trading instruments. AvaTrade traders can trade a wide range of products through this platform that, includes CFDs and forex pairs in equities, forex options, indices, and cryptos.
Avatrade has a unique spread for each market, meaning that you can choose the best one depending on what it is you're looking to trade.
A fixed spread is a most commonly offered type in these markets. This includes forex pairs, indices, forex options, and bonds markets. In addition, AvaTrade traders expect a fixed percentage to apply in crypto and stock CFD markets, while a fixed markup will be applied for commodities markets.
Traders also experience that the spreads are quite dependent on time, especially in the case of oil spreads and metals. They can be traded widely between 10 pm to 2 am and 10 pm to 5 am, respectively. Moreover, traders always look forward to AvaTrade because of their no-commission on any trade and no-commission policy.
Trading Fees and Commissions
Before we discuss the fees and commissions of AvaTrade, let's discuss how we ranked the AvaTrade fee. First, let's go over some key terms regarding broker costs. The most important thing to keep an eye on is trading and non-trading fees. So, what are they?
Trading fees are the costs incurred when you make a trade. This includes commissions, spreads, and financing charges. On the other hand, non-trading fee is everything else, such as account maintenance fees, inactivity fees, and withdrawal charges.
Now that we know the difference between trading and non-trading fees let's look at AvaTrade's fees.
Trading with AvaTrade is affordable because its fee structure is transparent and easy to understand. Spreads, financing costs, and commissions are all charged by AvaTrade, but they are quite low compared to other brokers. For example, the typical spread cost of EURUSD is 0.9 pips, with a minimum of 0.6 pips if you are a professional trader S&P 500 CFD has a fee of 0.5 points, while Europe 50 CFD costs 2 points.
We are going to discuss the popular instruments within the different asset classes:
Forex
The F.X. trading is carried out under Normal market conditions, based on standard spreads. As a result, the spread cost = Spread Trade Size, where the spread charge is in the second currency. For example, the spread cost for a 2,000 EUR/USD trade with three pips spread is 0.0003 2000 = $0.60 under normal market conditions.
Moreover, a daily overnight interest rate is applied to open positions. Continuing with the example of the 2,000 EUR/USD trade from before, at a Daily Overnight Interest Buy (or Sell) rate of -0.0055%, the charge for one day would work out to be 2,000*-0.000055= -$0.11 (quoted in primary currency). On average, GBP/USD and USD/JPY have spread costs of 1.6 & 1.1 pips, respectively.
Stock Indices
The stock indices are subject to 'Spread Over Market,' which is the Mark-up AvaTrade adds to the Current Market Spread. So, for example, the spread costs for US_500 & US_30, respectively, are 0.25 and 3 over the market.
Bonds & ETFs
AvaTrade also has a 'Spread Over Market' for trade bonds & ETFs. For example, the spread cost for EURO-BUND is 0.03 over the market price.
Equities
Most individual stocks are subject to a "Spread Over Market" fee, an additional markup added on top of the normal market spread. Simply put, if the current market spread for Apple and Amazon stocks is 0.13%, you would have to pay an extra fee.
Commodities
Standard Spread, also known as "Spread Over Market," is a type of spread that involves trading in equities. For example, the spread cost for Gold is 0.34, whereas Platinum has a spread cost of $1.10 over the market.
Cryptocurrencies
The spread cost for BTCUSD is 0.25% over the next best market price, whereas, for Ethereum, it is 0.35%.
How AvaTrade Fees Compare to other Brokers
| Broker | | | | |
| --- | --- | --- | --- | --- |
| Min Deposit | 100 | 1 | 200 | 1 |
| Withdrawal Fees | No | Yes | No | Yes |
| Inactivity Fees | No | No | No | No |
| Deposit Fees | No | No | No | Yes |
| CFD Commission Fees | No | No | No | No |
| | | | | |
Account Types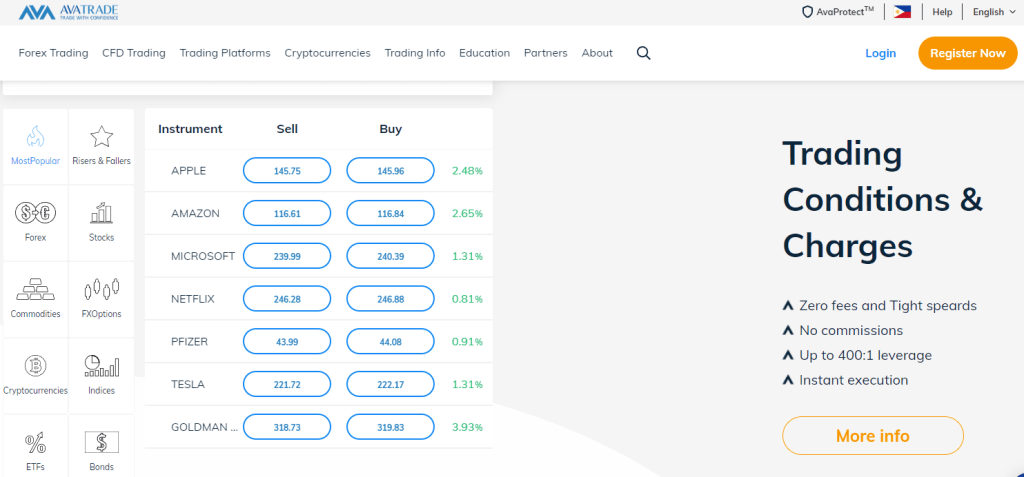 AvaTrade offers five types of trading accounts, each with its benefits and features. Below is a brief overview of each account type:
The types of accounts available at AvaTrade are:
Standard Account /Retail Account: These accounts are owned by individuals and are used for personal trading purposes.
Corporate Account: These accounts are owned by legal entities like companies, trusts, etc., and are used for business purposes.
Islamic Account: These accounts have been specifically designed for traders who want swap-free accounts to meet Sharia.
Spread Betting Account: The accounts are only offered in Ireland and the UK.
AvaOptions Account: These accounts are used for trading FX options.
For traders who want to get their game up and open a Professional Trading account with AvaTrade, 12 months of relevant financial experience is required, along with sufficient trading activity in the past year. In addition, the portfolio value must also be worth at least half a million euros. Traders can also use demo accounts to test different strategies before using them on a real account.
To sum it up, AvaTrade is a good choice for experienced traders looking for a reliable broker with low fees. The range of markets and account types on offer is also impressive, making it a good choice for those who want to diversify their portfolio.
Non-trading AvaTrade Fees
AvaTrade charges a variety of different non-trading fees. AvaTrade does not charge any account costs, and deposits and withdrawals are free. On the negative side, after three months of inactivity, AvaTrade charges a $50/€50/£50 per quarter inactivity fee (depending on your account currency).
Furthermore, if you do not use the account for 12 consecutive months, an annual administration fee of $100 will be deducted from your balance. Taken together, these inactivity-related fees are quite high compared to AvaTrade's competitors.
How to Open your Account?
AvaTrade is an online broker that operates in most countries except the USA, Iran, and Belgium. It offers account options such as retail investor accounts and standard accounts for individuals.
You can create options accounts for F.X. options trading. It also offers a Spread betting account in the United Kingdom and Ireland and a corporate account for your legal entity.
The AvaTrade demo account can help new traders learn trading before risking real money. If you have prior expertise in the financial sector, have traded many assets in the last year, and have a minimum portfolio value of $500k , you may also open a Professional Trading account. Moreover, you can open an account on AvaTrade for just $100.
To create an AvaTrade account, you need to follow the below-mentioned steps. However, it is super easy and convenient, just like the other Forex brokers and CFDs:
First, start by adding your data to the AvaTrade account. You can also use your Google profile or Facebook account for a quick sign-up.
Now, add your savings, employment, and monthly revenue status.
The next thing is to upload your documents like a passport or national ID and a utility bill that is not older than three months.
After uploading the documents, you will be asked to set up your trading platform. You can either use the web-based AvaTradeAct platform or download the AvaTradeGO app.
AvaTrade understands that when it comes to trading, every penny counts. So you don't have to pay any deposit fees to keep your money where it belongs — with you! Besides, you have several options for making even minimum deposits, including credit/debit cards, bank transfers, and e-wallets like Skrill, Neteller, or WebMoney.
The minimum deposit is currently 100 units, regardless of currency. Withdrawals can be made using the same methods as deposits and don't come with fees. However, they may take up to three business days to process.
What Can You Trade on AvaTrade?
With AvaTrade, you can trade more than 1250 financial instruments across multiple asset classes, including forex, indices, commodities, shares, ETFs, and bonds. Let's discuss each of these in more detail.
Forex: AvaTrade offers over 55 currency pairs on the MetaTrader 4 and AvaTradeAct platforms. You can trade major, minor, and exotic currency pairs. Moreover, the leverage is up to 30:1, and you can also avail of competitive spreads.
Stocks, ETFs, Bonds, Indices, & Commodities: The broker provides low spreads and some of the highest leverage ratios on several asset classes. The leverage for stocks like Apple or Amazon is 5:1. In contrast, in commodities, the most generous leverage offered is for Gold at 20:1. Similarly, the highest leverage for indices like US_30 is 20:1. The maximum leverage for bonds & ETFs is also 20:1.
Cryptocurrency: It enables customers to exchange cryptocurrencies such as Bitcoin, Ripple, Ethereum, and others. Cryptocurrency leverage is 2:1, and the spreads start at 0.50%.
Options: At last, we have options, and AvaTrade provides a wide range of options. You can trade on Vanilla options, Binary options, Touch options, and much more. The lowest margin offered for EUR/USD is 30:1.
AvaTrade Customer Support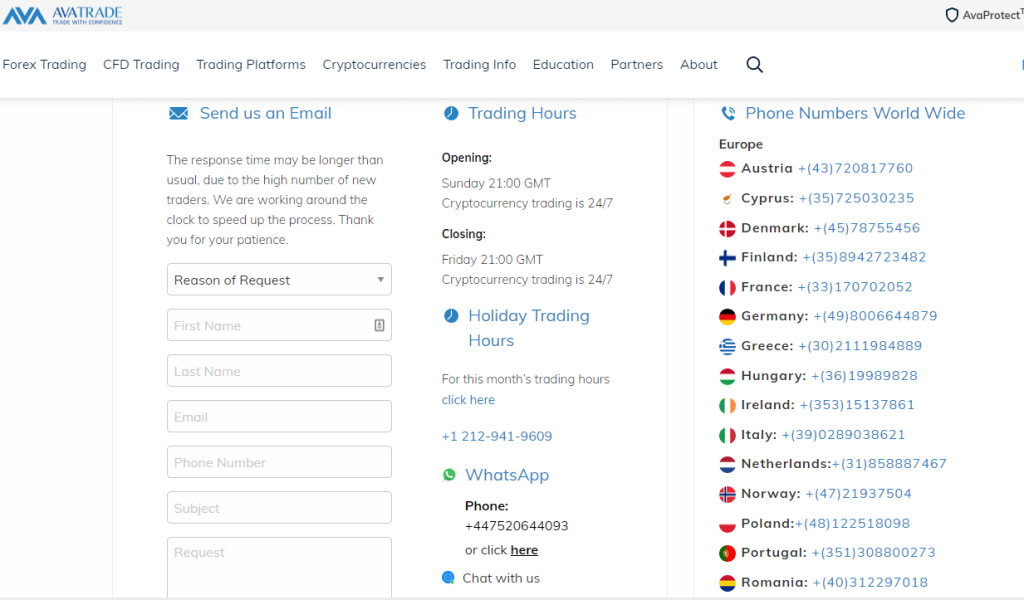 AvaTrade offers great customer support, which is one of the key reasons it has such a large customer base. The support team is available 24/5, and you can contact them through live chat, email, and phone.
Our team contacted AvaTrade's customer service through their live chat and was impressed with how quickly we received a response. There was no waiting around, which is great. So, if you face any issues, you can get quick responses to all your queries.
The best part is that you can get customer support in several languages like French, Italian, Chinese, Arabic, Russian, and more. However, their phone support is just OK.
On the website, you can find a long list of local telephone numbers for most countries so that you don't have to dial an international number. However, while trying to call customer service, we had mixed results. Sometimes, we could speak to an agent immediately (in English), but the phone call was disconnected after 3+ minutes of waiting. Moreover, you can also leave an email, as their email response time is quite good.
Moreover, you can also find a comprehensive FAQ section where you can find answers to the most common questions. Overall, we were quite pleased with the customer service at AvaTrade.
AvaTrade Customer Support Advantages and Disadvantages
AvaTrade offers great customer support, which is one of the key reasons it has such a large customer base. Below are a few of the advantages and disadvantages of AvaTrade customer support according to its user reviews:
  Advantages

  Disadvantage

Their customer support staff is highly qualified and attentive to user queries.
The support team is available 24/5, and you can contact them through live chat, email, and phone.
Users can get support in 14 different languages depending on their location.
The broker provides a wide range of options for dealing with customer queries, including an FAQ section.

However, their phone support is just OK, according to some users.
Email responses can sometimes take up to 24 hours.
No support on weekends.
Avatrade Contacts Table
| | Contacts |
| --- | --- |
| Foundation Date | 2006 |
| Registration Address | AvaTrade Financial Center, Five Lamps Place, Amiens St, Mountjoy, Dublin, D01A7V2 |
| Regulation | CBI, ASIC, FSCA, FSA, FFAJ, BVI FSC, FSRA |
| Contacts | Phone: +1-212-941-9609 |
Security for Investors
Security is crucial for any online broker, and AvaTrade takes the security of its user's data and money very seriously. AvaTrade's operations fulfillment of legal requirements and regulations from financial watchdog groups. This provides safety for customers' assets and peace of mind.
Depending on the user reviews, below are a few of the advantages and disadvantages of AvaTrade security for investors:
  Advantages
  Disadvantages

AvaTrade trading operations are held under strict legal requirements and regulations.
Avatrade uses the latest security technologies available to protect its user's data.
The agreement between a trader and broker makes the customer's money not involved in any other business dealings.
A customer can submit a claim from any country because of regulations by seven authorities.
All licenses and other required documents can be found easily on the broker's website.

Before partnering with a broker, you will need to review many documents.
According to some users' claims, only major investors are accepted on AvaTrade.
Withdrawal Options and Fees
AvaTrade offers its customers a wide range of withdrawal options with no fees charged for any method. Below are the withdrawal and fee options available for AvaTrade customers:
AvaTrade doesn't charge any commission fee or withdrawal fee.
You need to have a verified membership and deposit at least 100 US dollars to make a withdrawal.
We consider applications for the withdrawal of funds within one to two days. If you use an electronic wallet, we will process your request in just a few minutes; however, if you have a card, please allow up to five days.
Withdrawal Options
Traders can use PayPal, WebMoney, Neteller, Skrill, Mastercard/Visa credit cards, and wire transfers to withdraw funds from AvaTrade.
AvaTrade vs Other Brokers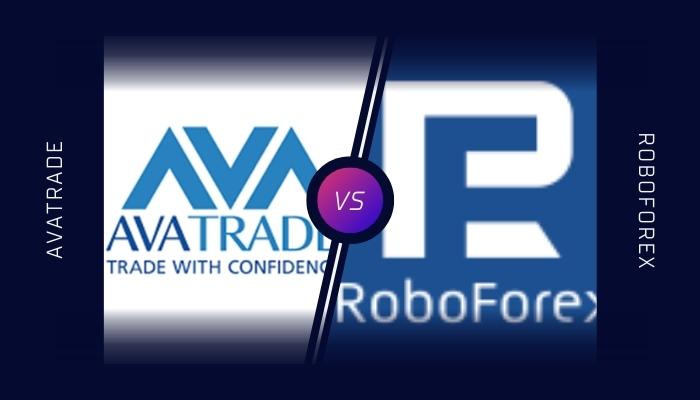 Let's compare Avatrade with RoboForex; both platforms are great for forex and CFD trading. However, Avatrade has a better customer support team and is more user-friendly. In addition, Avatrade has no deposit fee, commission fee, or any other inactivity fee. The best thing about AvaTrade is that it also includes tight fixed spreads, hedges, and scalping.
On the other hand, RoboForex has no personal manager or educational material. Moreover, it is more suitable for intermediate and expert traders. Therefore, beginner traders need to stick with the In terms of leverage, both the platforms offer a maximum of 1:500. However, Avatrade's spreads are lower than RoboForex's.
After comprehensive research, testing, and analysis of over one hundred variables, we found that AvaTrade is a better platform than RoboForex (RoboMarkets). Therefore, we recommend Avatrade for forex and CFD trading.
#2. AvaTrade vs Pepperstone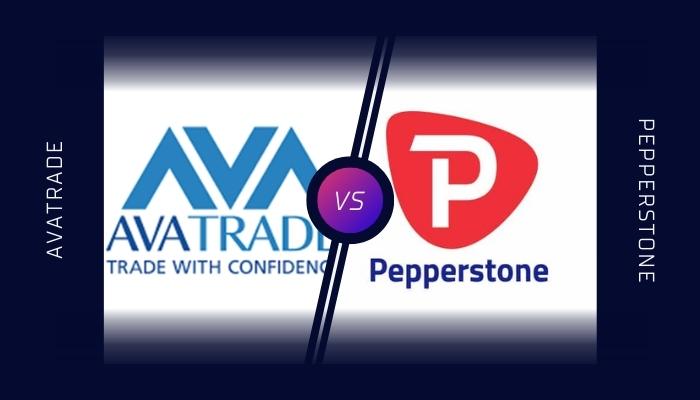 Pepperstone and Avatrade are two of the most popular forex brokers. Both platforms offer a great trading experience with a user-friendly interface, tight spreads, and fast execution. However, in terms of customer service, Avatrade is better as it offers 24/5 live chat support.
Pepperstone has a large selection of third-party platforms, including DupliTrade, a tool that allows investors to replicate the trading activity of professionals automatically. On the other hand, AvaTrade offers a selection of copy trading and social systems, including MetaTrader suites and the AvaSocial app.
AvaTrade is a comparatively better option than Pepperstone as it has around 1250 financial instruments, multilingual customer support, and educational content for beginner traders. Furthermore, a 20% bonus is available at the casinos permitted in your region.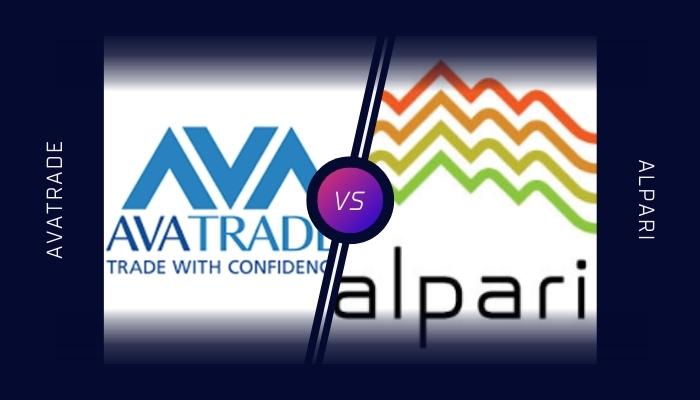 Alpari has been in the industry for over two decades and is a reputed forex broker as it provides tight fixed and variable spreads and fast order execution. Alpari has three account types: Standard, ECN, and Pro.
On the other hand, AvaTrade is a great choice for beginner and intermediate traders as it is user-friendly and has a wide range of educational content. Moreover, it is a regulated broker with a strong presence in Europe and Australia.
AvaTrade and Alpari offer a comparable level of security, but there is a significant difference in experience. Since 1998, it has served traders, and AvaTrade has only been operational since 2006. As a result, it has catered to traders since 1998 versus AvaTrade's existence since 2006.
Alpari is a better choice for expert traders as it offers great experience and security. However, beginner and intermediate traders should stick with AvaTrade as it is user-friendly and has a wide range of educational content.
How AvaTrade Trading Options Compare against other Brokers
| Broker | | | | |
| --- | --- | --- | --- | --- |
| Instruments Available | 1250 | 100 | 1200 | 50 |
| Platforms | Web Trader, MT4, MT5, AvatradeGo, AvaOptions, DupliTrade, ZuluTrade, Mobile Apps, ZuluTrade, DupliTrade, MQL5 | MT4, MT5, Mac, Web Trader, cTrader, Tablet & Mobile Apps | MT4, MT5, TradingView, DupliTrade, myFXbook, Mac, Web Trader, cTrader, Tablet & Mobile Apps | MT4, MT5, Web Trader, Binary, Tablet & Mobile Apps |
| FX / Currencies | | | | |
| Forex pairs offered | 61 | 35 | 50 | 57 |
| Major Forex pairs | Yes | Yes | Yes | Yes |
| Minor Forex pairs | Yes | Yes | Yes | Yes |
| Exotic Forex pairs | Yes | Yes | Yes | Yes |
| Cryptocurrencies (availability subject to regulation) | Yes | No | Yes | Yes |
| Commodity CFDs | | | | |
| Commodities Offered | 17 | 21 | 16 | 3 |
| Metals | Yes | Yes | Yes | Yes |
| Energies | Yes | No | Yes | No |
| Agricultural | Yes | No | Yes | No |
| Indiced & Stock CFDs | | | | |
| Stocks Offered | 1000 | 0 | 1100 | 0 |
| UK Shares | Yes | Yes | Yes | No |
| US Shares | Yes | Yes | Yes | No |
| German Shares | Yes | Yes | Yes | No |
| Japanese Shares | Yes | Yes | Yes | No |
Conclusion: Avatrade Review
AvaTrade is a popular name in online trading as it offers an extensive range of tradable assets, from ETFs and forex to commodities and cryptocurrencies. And with negative balance protection and Avaprotect, you can trade with peace of mind, knowing that your losses will be covered.
The best thing about AvaTrade is that several top-notch authorities regulate it. Therefore, you can be sure that your money is in safe hands. Moreover, you will love its seamless and hassle-free process for account opening and trading.
Customers frequently mention that AvaTrade has proved to be a reliable partner that regularly performs for its customers. The broker's dependability, impressive service, and good trading conditions are in their reviews. At times, users are dissatisfied with a delay in withdrawing funds, but competent customer service finds the best solutions to eliminate the difficulties a trader has encountered. In addition, the same users note that, despite some difficulties, the broker fully transfers the necessary funds.
Avatrade offers a lot of options to deposit and withdraw your money. Credit/debit cards, e-wallets, and bank wire transfers can be used. The best part is that there are no deposit or withdrawal fees, which is great.
Although AvaTrade has some advantages, there are a few drawbacks to consider. Namely, the product range is limited to forex, trading CFDs, and cryptos. There is also a high fee associated with inactivity on the site. Lastly, if forex trading fees are your primary concern, know that better alternatives are available.
Overall, we would say that Avatrade is a great choice for those looking for a user-friendly platform with a wide range of tradable assets. We hope that this detailed AvaTrade review has helped you decide whether this broker is the right one for you.
Avatrade Review FAQs
Is Avatrade Safe and Legit?
Yes, AvaTrade is a fully legitimate and regulated broker in each nation, with licenses and regulatory requirements in addition to the company's standard standards overseen by Ireland.
Avatrade is registered with notable financial authorities around the world, some of which include the Australian Securities and Investments Commission (ASIC), the Japanese Financial Services Authority (JFSA), the Investment Industry Regulatory Organization of Canada (IIROC), the Central Bank of Ireland, etc.
Unlike banks, AvaTrade is not publicly listed. However, to ensure customer safety, their money is segregated from company assets as required by Client Asset Regulations. Furthermore, in the event of insolvency, customers are protected under the Investor Compensation Scheme, with eligible claimants covered up to €20,000.
Although the broking firm offers negative balance protection and AvaProtect for losing trades, it is not regulated by the FCA. In addition, 2FA (two-factor authentication) is absent from its login trading platforms.
Is Avatrade good for beginners?
AvaTrade is a great choice for beginner forex traders as it is a user-friendly platform with a wide range of educational resources. For example, you'll find many movies within the video library, most of which are of excellent quality. AvaTrade provides webinars regularly as well. In addition, the broker offers a demo account so you can practice trading before risking your capital.
Is Avatrade regulated?
Yes, Avatrade is regulated by numerous authorities around the globe. Some of the top-tier regulations include:
The Central Bank of Ireland
Israel Securities Authority (ISA)
The Japanese Financial Services Agency (FSA)
The Australian Securities and Investments Commission (ASIC)
The Financial Futures Association of Japan (FFAJ)
The ADGM – FSRA (Abu Dhabi Global Market Authorities Financial Services Regulatory Authority)
The B.V.I Financial Services Commission on the British Virgin Islands
The Financial Sector Conduct Authority (FSCA) in South Africa
AVA Trade EU Ltd has a Polish Branch with the Financial Supervision Authority's approval.