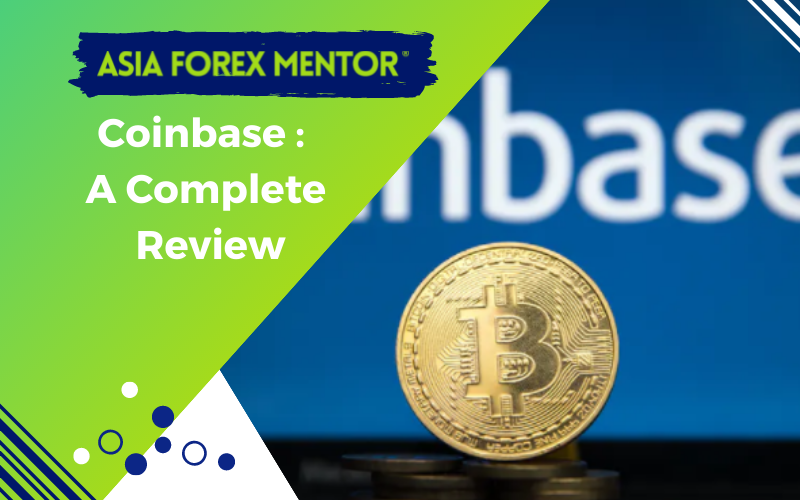 Coinbase Review
Coinbase is among the most evolved cryptocurrency exchanges in the USA as well as the largest worldwide, trading more than fifty cryptocurrencies. Its leadership in the mainstream of cryptocurrency exchange has made it a standard on-ramp for new crypto investors. While Coinbase provides intriguing security features, cryptocurrency is highly volatile; therefore, always put in mind the risks involved. This Coinbase review focuses on the company's brokerage operation and in the end, you will have learned everything about the cryptocurrency exchange.
Content
What Is Coinbase?
Coinbase was first introduced in 2012, and at that time, it was not as popular as it is today. Recent statistics have shown that the cryptocurrency exchange is the largest trading platform in the United States and is swiftly picking the pace in other countries around the globe. The cryptocurrency exchange provides various products, including crypto investing, custodial accounts for institutions, an advanced trading platform, cryptocurrency brokerage, cryptocurrency storage for institutions, and its own cryptocurrency linked to the US dollar.
Earlier this year, Coinbase was listed on a US exchange for the first time, an initial public offering that valued the company at 86 billion USD. When Coinbase began, it only allowed for Bitcoin trading, but it adjusted its operation rules to accommodate cryptocurrencies that are in line with its decentralized criteria in recent years. The list has now expanded and includes Ethereum, Bitcoin Cash, Litecoin, XRP among many others.
Features of Coinbase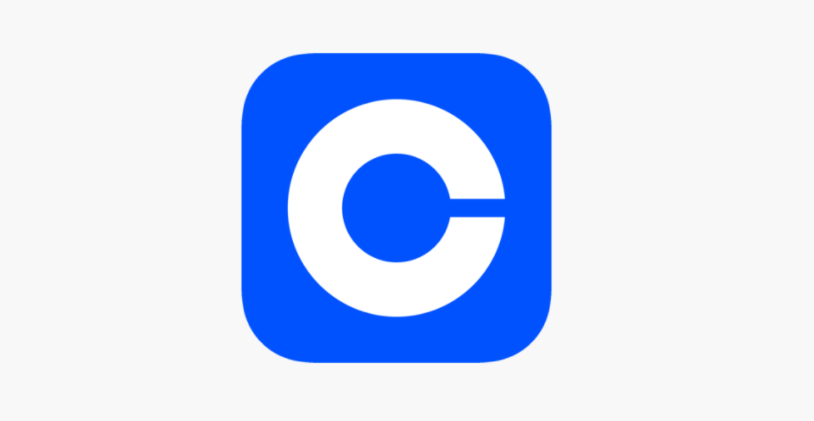 Like most products in the market, Coinbase has features that prominently feature in its perks. At a glance, the features include the following.
Simple User Interface
Everything about Coinbase offers the best user experience compared to other platforms that offer the same services. For instance, it is easy to sign up to be a user and also simple to purchase cryptocurrencies on the website. You wouldn't need a guide to familiarize you with the platform because everything is simple and direct. A unique factor about Coinbase is that it has a learning program where beginners are taught how cryptocurrency operates. At the same time, the users are paid in cryptocurrency.
Also read: How to day trade crypto
Wide Variety of Cryptocurrencies
On the Coinbase cryptocurrency exchange platform, there are more than 50 cryptocurrencies where you can invest trade and stake. Coinbase allows you to choose from the many cryptocurrencies available, meaning you are not tied to one. All these cryptocurrencies are vetted to ensure their authenticity and whether they follow the decentralized criteria of Coinbase.
High Liquidity
A lot of investors trust Coinbase because of its high liquidity. Consequently, Coinbase has been ranked among the highest platforms with liquid exchanges. High liquidity means that the investors are protected from price slippage, a risk likely to occur at any time. This gives the investors a sense of belonging because they would rather feel safe in an already volatile market.
Also read: How to read crypto charts
Coinbase Cons
Every exchange platform has its ups and downs. While Coinbase has some downsides, the great part is that they do not outweigh the benefits.
High Fees Unless Using Coinbase Pro
Coinbase charges high fees for some of its services compared to its competitors. If you decide to use the standard Coinbase platform, you will incur most of these charges unless you subscribe to the pro version. Coinbase pro gives free services and those that are charged are at lower prices. It also has more features compared to the standard version, which could be overwhelming for new users. Most new users typically use the standard version but switch to Coinbase pro soon after mastering the platform's operation.
Users Have No Control of Their Wallet Keys
Whenever a user buys cryptocurrency on an exchange, it is stored in the Coinbase wallet that no user has control over. Most centralized exchanges use this method of operation, although it still remains a downside for all of them. Coinbase being a decentralized currency goes against the ethos of decentralized currency by doing this. However, users can avoid such an instance by withdrawing their currencies to their personal wallets, if any.
There Is Not Enough Altcoins for Traders
Coinbase offers various altcoin options for new investors but those who want to engage in serious trading do not consider the options favorable. All in all, Coinbase plans to increase the number of cryptocurrencies on its platform over time to give users more options.
Coinbase Review pro Version
While Coinbase is regarded as the ultimate platform for beginners who want to master the art of crypto trading, Coinbase pro offers a better and bigger charting and trading experience for all. Normally, users buy cryptocurrency using market orders that charge high fees, unlike other exchange options. Due to this factor, Coinbase created a free option for Coinbase users where they could graduate after gaining experience in the field.
Coinbase pro fees are lower than the standard version, and some of the services are even free. With Coinbase pro, users can put a market limit and halt orders with lower commission fees. This Coinbase version has so many advantages that most beginners find it confusing, so most beginners prefer the standard version.
While the standard Coinbase is an excellent tool to assist those who want easy time during purchase, Coinbase pro is by a large margin better for those who like to trade with more features and lower fees actively. The Coinbase pro fees are more affordable and less complex. Wire transfers cost 10 USD, while withdrawal costs 25 USD.
Also read: Binance Review 2022
Is Coinbase Legit?
Scammers are everywhere and are using the Coinbase app to lure innocent people. It is not uncommon to hear users heaping accusations on Coinbase, the exchange platform when fraudsters are the ones who were behind the fraud. Some scammers even set up fake customer care phone lines and impersonate Coinbase so they can trick you into their corny deals.
According to Coinbase review Reddit, some victims were scammed through giveaways. These victims were lured by screenshots of forged messages from the company, with hyperlinks from fraudulent websites. They then ask you to verify your address by sending cryptocurrency to the scam giveaway and that is how the victims lost some of their hard-earned cryptos. Another Coinbase review India confirmed that this is a common method used by fraudsters in the cryptocurrency market.
While Coinbase is a legit exchange platform that is used by crypto traders worldwide, it is not surprising that scammers have used it to manipulate traders. The platform has received positive reviews from various users and is one of the few insured exchanges though not by Securities Investor Protection Corporation (SIPC). While Coinbase is considered a top-tier exchange platform with legitimacy, you should know that investing in cryptocurrencies is highly speculative and volatile.
Never give your Coinbase login detail to anyone, not even customer care. These are personal details that should only remain with you as the account owner. A Coinbase review Singapore from another victim stated that they were asked for login details by the fake customer care team and fell into the trap. Only contact Coinbase through the phone number listed on the main website to avoid the occurrence of such unfortunate events.
Security and Insurance
While Federal Deposit Insurance Corporate does not protect most cryptocurrency exchanges, Coinbase declares that all the digital currency in its possession is insured. Less than 2% of the customer funds are held online, while the rest are stored safely in offline cold storage to prevent hacking cases. Nonetheless, if the company were to suffer an online breach, the insurance policy would pay to recover any customer funds lost.
Coinbase mobile app for iOS and Android is also well secured and highly rated by users for the wonderful service providence. Note that the company's insurance policy only covers losses incurred after a cybersecurity incidence or employee theft. If any loss occurs to individual Coinbase accounts like a compromised password, the insurance policy will not compensate.
SIPC does not cover digital currency because it is not considered a legal tender. Despite all this, Coinbase has managed to secure and insure its customer's funds by pooling Coinbase balances and storing them in USD custodian accounts or liquid US treasuries. This is one of the reasons people prefer to use Coinbase despite the high fee charges they are likely to incur when purchasing crypto. Even though Coinbase assures its users' security, it is important that you learn about proper cryptocurrency security and storage before investing in it.
Final Thoughts
Coinbase is a good tool for beginners in the cryptocurrency market because it offers the necessary learning programs. While the standard platform normally used by beginners is overpriced, it is best if a new user starts with it then proceeds to the Coinbase pro version after mastery. The platform is user-friendly and provides the best experience when it comes to cryptocurrency investments and trading.
Like most exchanges, Coinbase has its downsides but the pros are mighty and significantly overcome the cons. Using this exchange platform might give you the required experience, mainly because there is a learning program to help you familiarize yourself with crypto trading and many other things associated with cryptocurrency. Hopefully, this Coinbase review has been of help to you as a beginner in the cryptocurrency field.