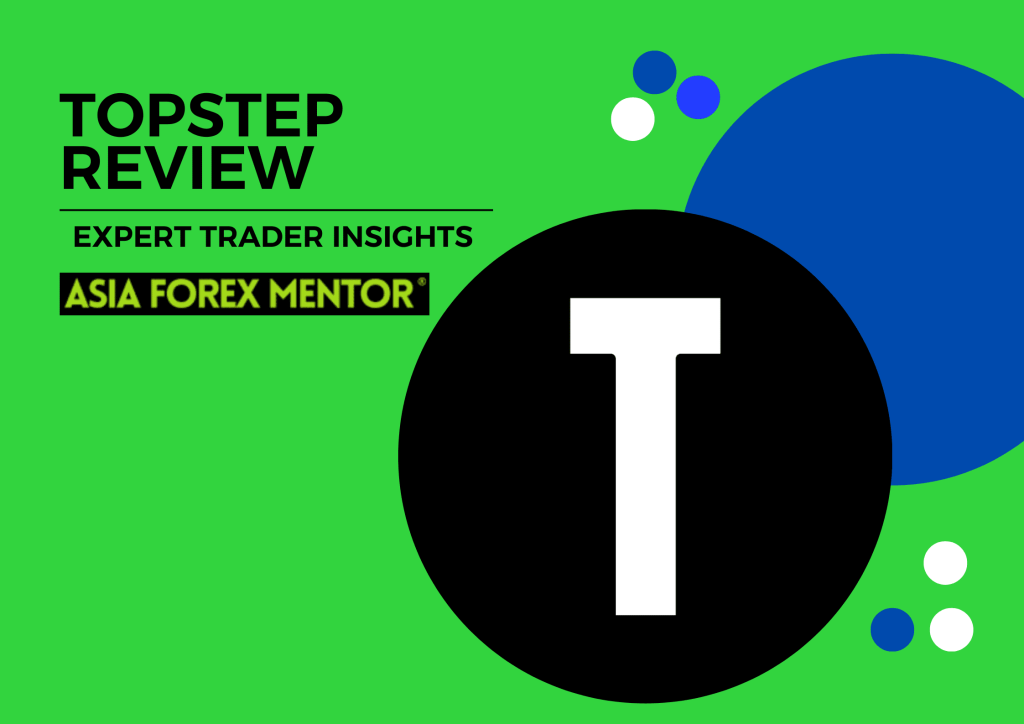 TopStep Review
Day traders are always looking for the top trading platforms, and TopStep is on the list of contenders! With its comprehensive suite of tools and features, this firm has been helping traders stay on top of their game. It is also one of the top international proprietary trading firms that offer its traders a unique set of opportunities.
The company aims to cooperate with futures and day traders, especially those with little capital. So, if you are a trader with basic knowledge of trading futures or currency pairs, you can consider this prop firm.
For starters, professional traders and beginners alike must trade on a Trading Combine simulation account that adheres to the predefined limits, such as the maximum daily/weekly loss limit allowed and trading volume. By following these rules, you can be sure your trades are conducted following current regulations.
To learn more about this company, let's look at what makes TopStep the preferred choice for traders in 2023. Then, our team of experts will review this prop firm's tools and services, customers' experiences, investors' security, fees and commissions, and more. So, let's dive right in.
Asia Forex Mentor Evaluation Criteria
At Asia Forex Mentor, our team follows the same criteria for evaluating brokers to ensure fairness and accuracy. In addition, we undertake comprehensive analysis to guarantee that financial risks are minimized, providing assurance and relaxation when trading or investing in any brokerage or prop trading platform.
Our team chooses and evaluates brokerages with an unwavering set of criteria. Additionally, we measure each brokerage's proficiency via various indicators to guarantee our reviews are impartial. This process ensures that every prop firm is judged through the same fair lens throughout the evaluation.
Our research team reviews and evaluates every trading parameter to evaluate the platform. We then rank it according to our criteria, comparing it with other brokerages so that investors can trust its accuracy and reliability.
To accurately evaluate the quality of a brokerage service, we utilize an extensive set of criteria. We measure performance by analyzing the following aspects:
Trading Mechanism
Realistic trading challenges
Security of funds and data
Customer Assistance
Easy Payouts
Sizeable Profit Split
Based on the evaluation criteria, we have found this company to be a reputable and secure choice for traders of all levels. It offers comprehensive trading tools and features, competitive fees, top-notch customer service, and a secure platform for trading. So, if you are in the market for a top-tier prop firm, don't hesitate to check out TopStep for your trading needs in 2023.
Now, let's move on to the in-depth review of this proprietary trading firm.
What is TopStep?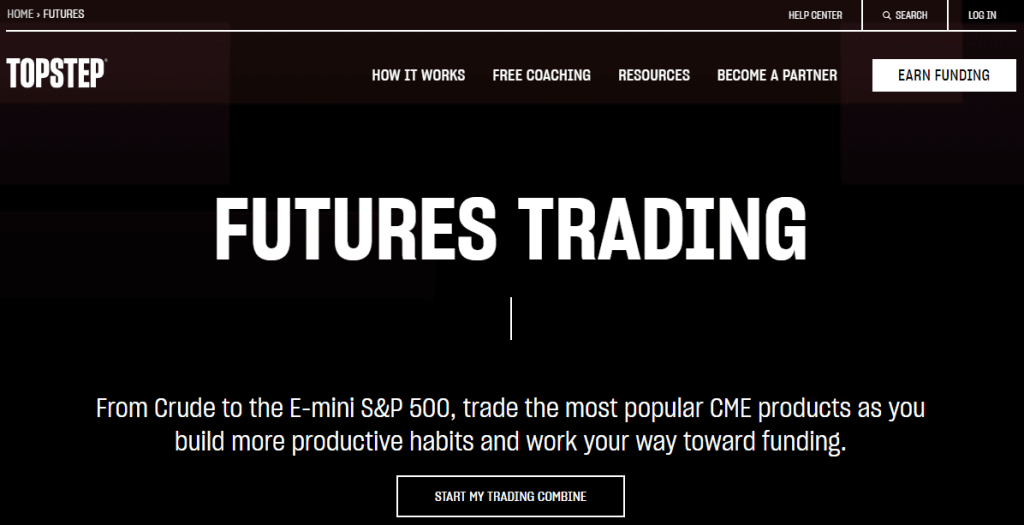 Since 2012, TopStepTrader has been a leader in the trading industry and was founded by Michael Patak of Chicago. It is recognized as one of America's 5,000 fastest-growing companies, according to Inc 5000; its success is unprecedented.
TopStepTrader LLC is headquartered in Chicago and is dedicated to transforming retail investors into more experienced traders through the Trading Combine program. This innovative initiative provides aspiring tradespeople a funded trading opportunity to develop better trading habits and hone their skills.
TopStep boasts a diverse and extensive trading community, uniting traders from around the globe – over 140 countries! TopStep also supports 13 platforms, such as NinjaTrader, TSTrader, TradingView, and more.
This prop firm also provides live trading services through a highly regulated UK broker, Equiti Capital which FCA regulates. Although their origins were rooted in forex trading only, recently, they have broadened their horizons to accommodate additional financial tools.
Moreover, TopStep offers two types of trading accounts. On its Trading Combine Account, traders can compete in simulated trials and prove their potential by showcasing superior trading abilities. Those who excel can move from a trader-in-training to an officially Funded Account with all its associated benefits and rewards.
Advantages and Disadvantages of Trading with TopStep
Below are a few of the perks and drawbacks of using the TopStep platform:
  Advantages
  Disadvantages

When the total income on a real account reaches up to $5,000, the broker will grant the trader 100% of their earnings — more than 80%. And that's an incredible sum of money
Brokers finance real trading accounts, so you don't have to invest your funds to start trading
Traders can get free group coaching and training materials to help them improve their trading skills
There are no hidden fees or commissions for traders, and you can trade mini, micro, or standard lots
Traders can open an unlimited number of accounts to trade and diversify risk
There is a free 14-day trial program to enter the program and start trading

The membership fee is a bit high for beginner traders
Trade Futures instruments only
No automated trading
Support only works on weekdays during certain hours
Benefits of Trading with TopStep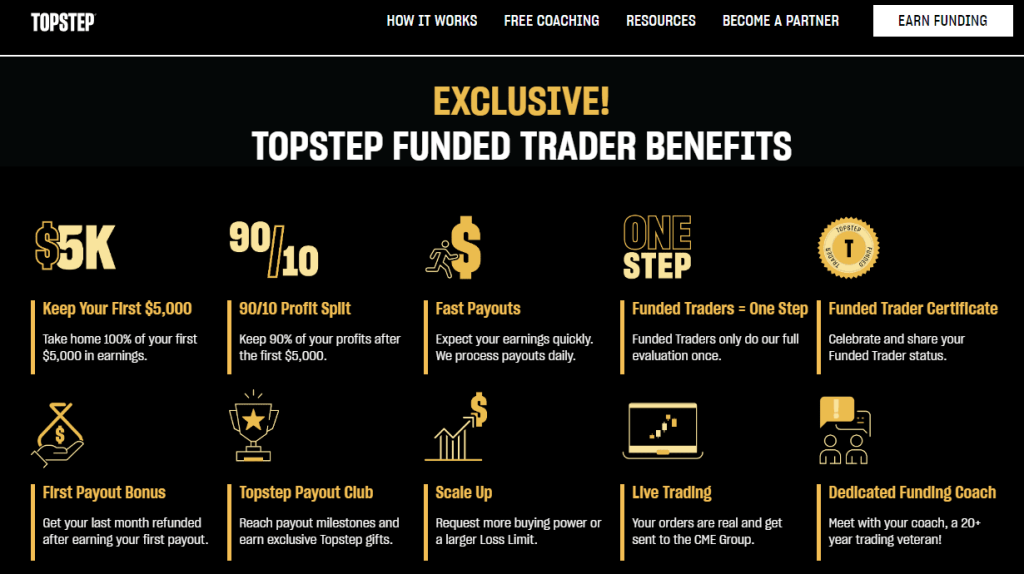 TopStep is the perfect platform for traders who want to get their feet wet in the trading world without having to put too much money on the line. It offers several benefits, including 80% of the profit split given to traders, the 14-day free trial, and the opportunity to learn from experienced traders through group coaching.
It also provides a secure environment for traders to practice their skills and take on the challenge of simulated trading without worrying about losing too much money.
Besides that, it offers various trading opportunities as traders can do futures trading, forex trading, and even currency pairs.
At TopStep, you can't open a real account right away. Rather, the process comprises a two-stage "trial period" with predetermined limits for trading. Afterward, if both steps have been completed successfully and your profits remain consistent throughout this period, you will be granted access to a funded live account.
Additionally, you don't require an initial deposit to start trading. To begin making money on your trades, all that's needed is a consistent track record of success in the markets. Moreover,
TopStep provides services for those traders who prefer independent capital management and seek profits by making transactions within a single trading day. There are no conditions for investing, passive income, or using copy services in the company.
TopStep Pros and Cons
Below are a few of the pros and cons of TopStep:
Pros
Good support for popular trading platforms
Excellent range of educational tools with live classes
Not much capital is needed to start
Competitive payouts of up to 80% with low commissions
Cons
Relatively low buying power vs. competitors
Two-step evaluation tests take time
Performance coaching costs $395
Difficulties Met By The Traders Who Participated in The Brokers Challenge
#1. Daily Loss Limit
The daily loss limit is one of the most prominent difficulties faced by traders who join the Brokers Challenge. Let's say you're looking to establish a lucrative trading strategy with a $50K account — reaching or exceeding the daily Net P&L of $3,000 can be difficult. This makes it hard to stick to an effective system that will work long-term as market conditions change over time.
How to Overcome This Difficulty
The key to overcoming the daily loss limit is to create a careful and disciplined trading plan. Traders should focus on their strategies, risk management, and other effective trade practices to maximize profits while minimizing losses.
#2. Drawdown Limits
Drawdowns are inevitable when trading the markets, and traders can find themselves caught in one for an extended period. For example, you're trading with a $50K account, and the max drawdown limit is $2,000 — it could be easy to exceed this limit and find yourself in a drawdown.
How to Overcome This Difficulty
The key to overcoming drawdown limits is to focus on risk management. Traders should use stop-losses, limit their losses and implement other risk management practices like position sizing. Additionally, traders should invest in strong strategies designed to withstand market volatility. This will help them stay profitable in all market conditions.
#3. Strict Rules & Regulations
The Broker's Challenge has strict rules and regulations, which can be difficult for traders to adhere to. For instance, the daily Net P&L must be within the allocated limit, and traders must only trade approved instruments. Moreover, you can't hit or exceed the daily loss limit or allow your balance to hit/exceed the max drawdown. Moreover, you should stay within the max position size.
How to Overcome This Difficulty
Luckily, traders participating in the Broker's Challenge can use the assistance of their dedicated funding coach to create an effective trading plan that adheres to the regulations. With a well-crafted plan and strict adherence, traders can stay within the rules and find success in the challenge.
TopStep Customer Reviews
We have looked at customer reviews of TopStep and found that most users are satisfied with the service they provide. Customers appreciate their straightforward approach, as well as their educational resources and low commissions.
Many users also said they found the 14-day trial period to understand how the platform works and said their customer service team was always available to answer any questions they had. In addition, traders love the risk management approach of TopStep and how the strict rules help them stay disciplined when trading.
Overall, most TopStep users are satisfied with the service and feel that it is a great platform for novice traders looking to learn the ropes of trading without risking too much money. However, some customers have expressed concerns about the high membership fee and how TopStep makes a profit off of fees.
TopStep Fees and Commissions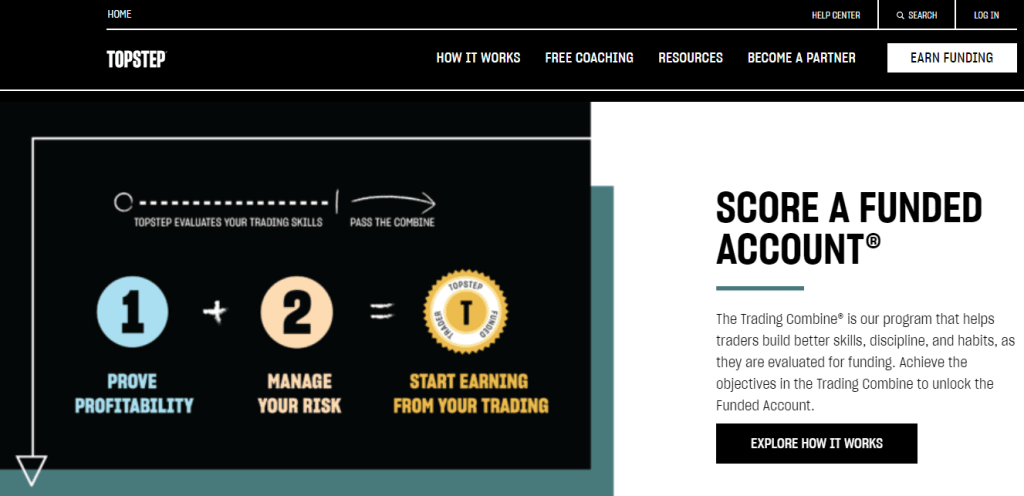 No Trading Fee
With TopStep, there are zero fees for Combine trades — which makes it easier to manage your day trading career. Not only does this platform offer access to all the necessary charts from any device, but also allows for integration of third-party add-ons. Plus, when opening a Funded Account with TopStep you can expect just $0.79 per contract.
Account Reset Fee
Maintaining your Funded Account with TopStep usually requires no additional fees. If needed, you can reset your account balance and Trading Combine rules for $99. Moreover, this fee is charged on top of the monthly fee.
Monthly Subscription Fee
Trading Combine fees start at $165 for the $50K, $325 for the $100K simulated account, and $375 for the $150K account.
Commissions
There is no commission fee charged by TopStep. However, there are brokerage commissions that range between $0.72 and $2.04 for a funded professional account. Exchange fees vary by product but range from $2.46 and $4.30 for permitted products (for example, E-Mini NASDAQ at $2.46).
Account Types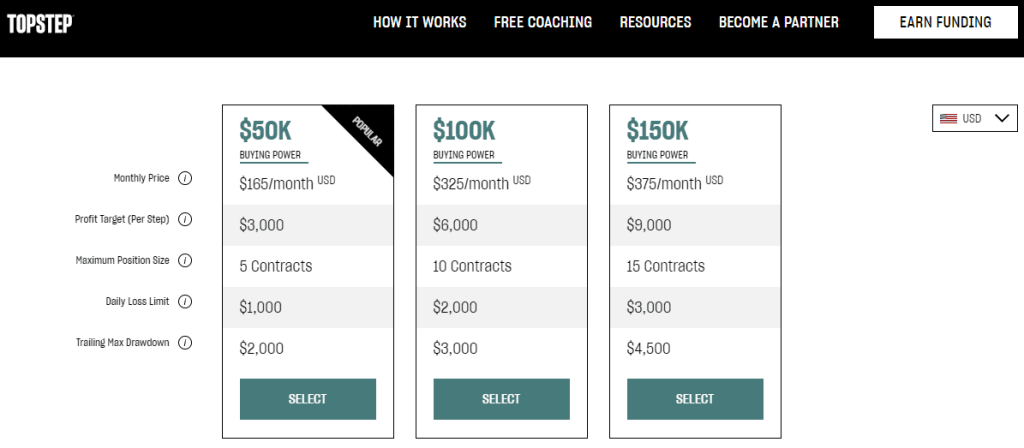 Below are the types of accounts offered by TopStep:
#1. Trading Combine Account
This account is the perfect place for traders to experience simulated trading. It is designed for traders who want to get a feel of the real market and offers a perfect place to manage risk, spot valuable trades, and accumulate profits.
Upon entering the Trading Combine, traders are granted adequate time to achieve goals established by TopStep.
Once you successfully finish the evaluation process, you can access the TopStep professional investing platform. You can choose from three distinct account types that offer various buying power and a corresponding monthly fee.
$50k Buying Power
Monthly Fee: $165/month
Profit Target (Per Step): $3,000
Maximum Position Size: 5 Contracts
Daily Loss Limit: $1,000
Trailing Max Drawdown: $2,000
$100k Buying Power
Monthly Fee: $325/month
Profit Target (Per Step): $6,000
Maximum Position Size: 10 Contracts
Daily Loss Limit: $2,000
Trailing Max Drawdown: $3,000
$150k Buying Power
Monthly Fee: $375/month
Profit Target (Per Step): $9,000
Maximum Position Size: 15 Contracts
Daily Loss Limit: $3,000
Trailing Max Drawdown: $4, 500
Furthermore, remember that your strategy must be meticulously planned and precisely executed to achieve the desired profit and fulfill the requirements of trading for a minimum of five days.
Also, you can't:
Hit/exceed the daily loss limit.
Exceed your maximum position size.
Allow your account balance to hit or exceed the trailing maximum drawdown.
In order to progress onto the second stage of the Trading Combine, you must both hit your financial target and maintain a consistency rate lower than 40% of total profits earned. If you follow all the rules, you will be given access to a TopStep funded futures trading account.
#2. Funded Trading Account
Upon completing a two-part compulsory Trading Combine test, which has no set timeline based solely on your own results; you will be granted access to open a real funded account.
On TopStep, you don't have to deposit funds to start trading. All you have to do is follow the broker's rules and restrictions in order to trade. And if you are successful and generate income up to $5,000 or more – TopStep will pay out all of it for those under that amount, then 80% for everything above.
Trading with a TopStep Funded Account is free of risk and offers a variety of financial instruments for futures traders. All traders are authorized to exclusively use futures on Chicago Mercantile Exchange (CME) while completing the Trading Combine challenge. In addition, you can experience greater earning potential via an account funded by TopStep and access to more markets, leading technology, and resources that will help you grow your trading portfolio.
Demo Account
TopStep offers a 14-day complimentary trial account. Therefore, with $150,000 of virtual money at your disposal and no risk involved, you can test platform features before purchasing a monthly subscription.
In addition, you have unrestricted access to an additional account with which you can seamlessly switch between a live and demo profile using the TopStep dashboard.
How To Open Your Account?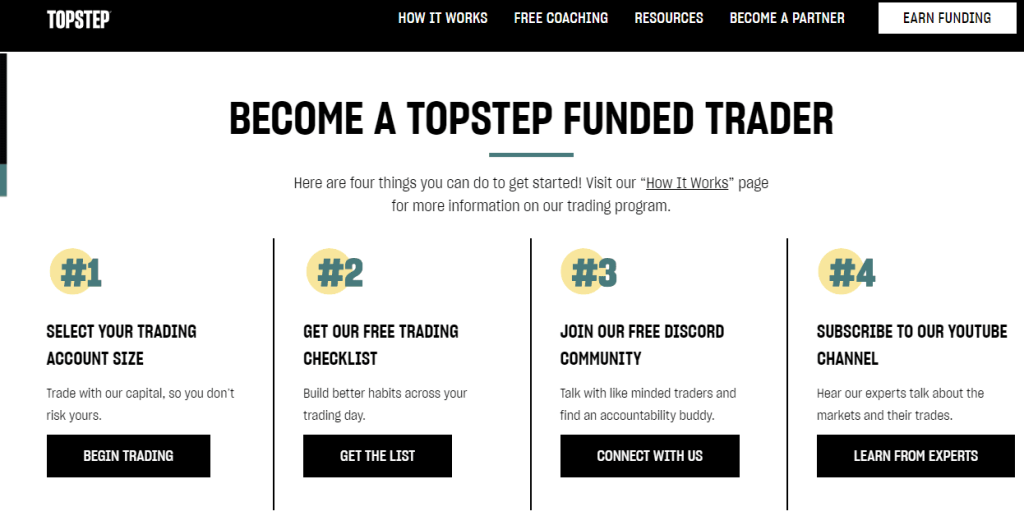 To start trading with TopStep Plus, you need to follow the below steps:
Go to the official website and click on 'Earn Funding.'
You'll see the three futures trading funding programs in the next window. Choose a funding account between $50k, $100k, and $150k. (You can also change the currency in this window)
Click on 'Select', add your personal information like name, email, username, and password, and click on 'Start trading.'
Now add your phone number and click on 'Send Verification Code.' Add your code, and you are all done.
Now choose between the trial account or trading account according to your expertise.
Choose TStrader, NinjaTrader, TradingView, etc., to get your evaluation started.
Pay the fee according to the account you choose and get started.
Note: You can pay via your credit/debit card or PayPal. Also, you will be charged monthly fees according to your trading account.
TopStep Customer Support

TopStep offers a range of customer contact services; email and phone numbers are available from 7 AM to 6 PM (CT) on weekdays. Our team was thrilled with the help received through the support options provided by this company. Also, emails have an exceptional 24-hour response time.
TopStep offers an extensive FAQ section in the online 'help center' with answers to your questions about Pro account and Express funded accounts, Step 1 & 2 trader rules, resetting an account, and verification requirements. With a quick search, you can find the answer to your query.
Also, this prop firm is active on different social media accounts (Instagram, LinkedIn, Twitter, and Facebook). Moreover, you can join their Discord channel for free to get live updates about the market and trading strategies.
Overall, TopStep provides a high-quality customer support service that satisfies traders.
Advantages and Disadvantages of TopStep Customer Support
  Advantages

  Disadvantage

Several ways to contact the support team
Email and phone support
FAQ section to help traders with common questions

Support only works on weekdays
No live chat
No callback function
Contacts Table
Contacts
Registration Address
Chicago Board of Trade Building 141 W Jackson Blvd #4240 Chicago, IL 60604
Contacts
Email: support@topstepfx.com
Phone: (888) 407-1611
Security for Investors
Traders can trade safely and securely with Equiti Capital – a UK-registered broker licensed to provide financial services (license no. 07216039) by the FCA (Financial Conduct Authority). As such, they will fully regulate your transactions for your assurance.
  Advantages
  Disadvantages

Regulated by FCA
Taking part in live trading requires the assistance of a regulated broker

TopStep does not supply any sort of licensure or regulatory information
Withdrawal Spreads, Options, and Fees
When withdrawing earnings from TopStep Broker, there is no commission set by the broker. Instead, the payment system determines the withdrawal fee; however, if it exceeds $500, the broker will cover this cost. If not, traders are expected to pay a flat rate of $50 for their withdrawal.
With TopStep, you can pay for your Trading Combine subscription using multiple methods—Visa, MasterCard, PayPal, American Express, and Discover.
The broker provides two convenient methods for withdrawing funds from a Funded Account: bank transfer and ACH.
The average payment processing time is 7 hours, and payments from a funded account are processed in 8 days.
The company encourages you to use a typical credit or debit card, as other forms of payment like gift cards and credits may not be accepted.
When it comes to credit funds to your Trading Combine, the timeframe varies based on which payment method you use. Typically, bank card transactions are processed within 1-2 business days, while e-payment systems have been known to expedite those same proceedings.
To withdraw funds from the Funded Account, you must verify your identity and provide all necessary documents.
What makes TopStep Different from other Prop Firms?
#1. 90/10 Profit Split
TopStep offers a profit-split more advantageous to the trader than other Prop Firms offer. Divvying profits in a 90/10 ratio allows traders to make a larger investment return.
The traders can keep 100% of their first $5,000; after that, 90% of their profits while 10% goes to the company. The 90/10 split makes it easier for traders to make money quickly and keeps them motivated to trade consistently.
#2. One-Step Evaluation Process for Funded Traders
TopStep provides a comprehensive evaluation process that allows traders to prove their trading power and receive funding quickly. However, funded traders just need to go through the evaluation process once.
In addition, Traders can increase their performance score by consistently trading profitable strategies. This makes it easier for traders to access funds, which can be used to take advantage of larger investments and more volatility in the market.
#3. Dedicated Funding Coach
TopStep assigns each funded trader a dedicated funding coach who offers guidance and advice on using the funds available effectively. The funding coach also guides how to manage trades and strategies to optimize profits.
By having access to the expertise of a funding coach, traders can make more informed decisions and develop better trading strategies that can lead to larger profits. This can be particularly useful for inexperienced traders unfamiliar with market conditions.
How Can Asia Forex Mentor Help You Pass TopStep's Evaluation?
At Asia Forex Mentor, we've crafted a strategic pathway tailored to guide traders through the intricacies of Topstep's evaluation process. Our journey began in 2008 when our founder, Ezekiel Chew, decided to share his passion for foreign exchange trading with a handful of close friends here in Singapore. What started as casual sessions soon morphed into a budding community of eager learners, driven by Ezekiel's innovative teaching style and methods.
The rapid growth of this community underscored the demand for structured forex education. Soon, prestigious trading firms and banking institutions started reaching out, seeking Ezekiel's expertise to train their teams. Responding to this demand, Ezekiel streamlined his vast knowledge and teaching materials into a comprehensive course – the AFM Proprietary One Core Program.
Our One Core Program is a culmination of practical and theoretical insights into trading. Designed to empower traders, it facilitates the creation of robust trading systems, equips students with skills to analyze the forex market accurately, and instills confidence in managing trading accounts consistently. Spread over 26 detailed lessons that touch upon more than 60 vital subtopics, each module is enhanced with studio-quality online videos. What sets our course apart is Ezekiel's real-world examples and interpretations, making complex concepts relatable and easy to grasp.
A hallmark of our program is its accessibility to both newcomers and seasoned traders. With its beginner-friendly approach and focus on minimizing risks, we believe our One Core Program is an indispensable tool for anyone gearing up for Topstep's evaluation and beyond. Join us, and arm yourself with the knowledge and skills needed for trading success.
Our Journey at Asia Forex Mentor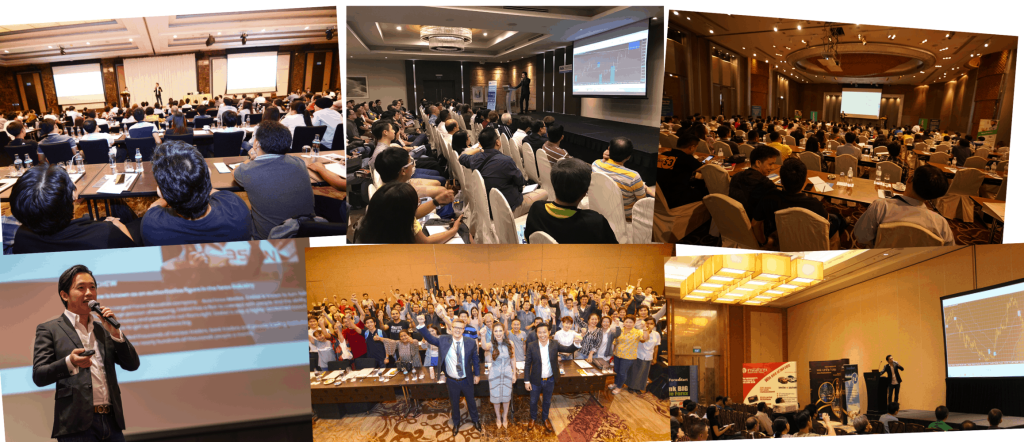 At Asia Forex Mentor, we've embarked on a transformative journey over the years, deeply impacting the world of forex trading. Under the visionary leadership of our founder, Ezekiel Chew, we've made a tangible difference in the lives of countless individuals, from retail and bank traders to professionals affiliated with esteemed trading institutions and investment firms.
Many of our students began their journey with us as complete novices. Over time, equipped with the knowledge and insights gleaned from our courses, they evolved into full-time forex traders. Remarkably, some even elevated their careers to become reputed fund managers.
Our flagship offering, the Asia Forex Mentor One Core Program, delves deep into the intricacies of forex trading. As students progress, the concluding chapters shed light on the significant benefits of bar-by-bar backtesting and delve into the intricacies of trading psychology. Ezekiel shares invaluable insights on the importance of maintaining trading diaries, ultimately leading to a comprehensive understanding of the pathways to forex trading success.
The later sections of the One Core Program further explores nuanced trading strategies and tools. From the efficient set-and-forget approach to our exclusive auto stop-loss tool, learners gain an in-depth perspective. Key discussions on our unique free trade idea and the differentiation between large and small stop loss levels further enhance the program's depth.
Recognizing the importance of hands-on experience before commitment, we offer a seven-day free trial for the One Core Program. If, after this period, you're convinced of its potential, there's a one-time fee of $997. However, for those eager to jumpstart their learning without the trial, the course is available at a special price of $940. Join us in shaping the future of forex trading.
Conclusion: TopStep Review
TopStep is a reliable and secure prop firm that allows traders to gain trading experience without risking their capital. The TopStep platform aims to equip traders with the knowledge and tools necessary for success through a "learn by doing" method in an environment that simulates future trading.
The funded profile provides attractive incentives for both newbies and experienced investors, offering access to various platforms and educational resources, plus a free trial and reset options.
The customer support service provided by TopStep is highly responsive and can be contacted via email, phone, WhatsApp, or the official website for any inquiries. Additionally, traders can feel safe and secure when trading with TopStep as the FCA regulates the platform and supports payment methods like Visa, MasterCard, PayPal, American Express, and Discover.
Overall, TopStep is a great place for day and futures traders, short-term traders, and long-term investors who are looking to gain market experience. With the help of TopStep, traders can learn and practice their trading strategies in a risk-free environment.
TopStep Review FAQs
Is TopStep legit?
Yes, TopStep is a legitimate prop firm that offers traders the opportunity to gain funding and start trading. The Financial Conduct Authority (FCA) regulates the company and provides a secure, reliable trading environment.
TopStep is unique in the market because it offers a risk-free trading environment. Instead of providing start-up capital, the company provides access to a trading simulator and a funded account when traders have proven their skills through a Trading Combine.
Does TopStep allow scalping?
Yes, TopStep offers scalping as an effective way to help traders develop their equity sustainably without taking on excessive risks. It also provides a safe and reliable entry point into the real trading world. Moreover, traders can access various markets and instruments, including Forex, futures, and currency pairs.
How long does TopStep withdrawal take?
The average withdrawal time for TopStep is 7 hours. However, payments from a funded account are processed in 8 days. Therefore, traders need to verify their identity and provide all necessary documents before withdrawing funds. Moreover, TopStep supports payments through Visa, MasterCard, PayPal, and Discover.