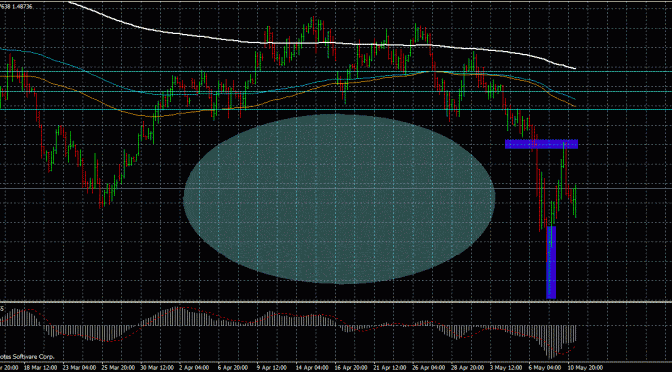 Forex Trading Pair: Gbp usd h4
With so many pin bars everyday – How to choose?
1) the eyes and the ears which is taught in our pro group
2) Look at the chart above – the highlighted oval. Look at the space form there. where such a space is form and price goes down all the way and then forms a pin bar. This is a good one to enter. Its like a fishing rod that bends all the way when it caught a big and heavy fish!
Where would the pin bar go to? the highlighted rectangle where you see price meets resistance before.
A nice 300 pips.