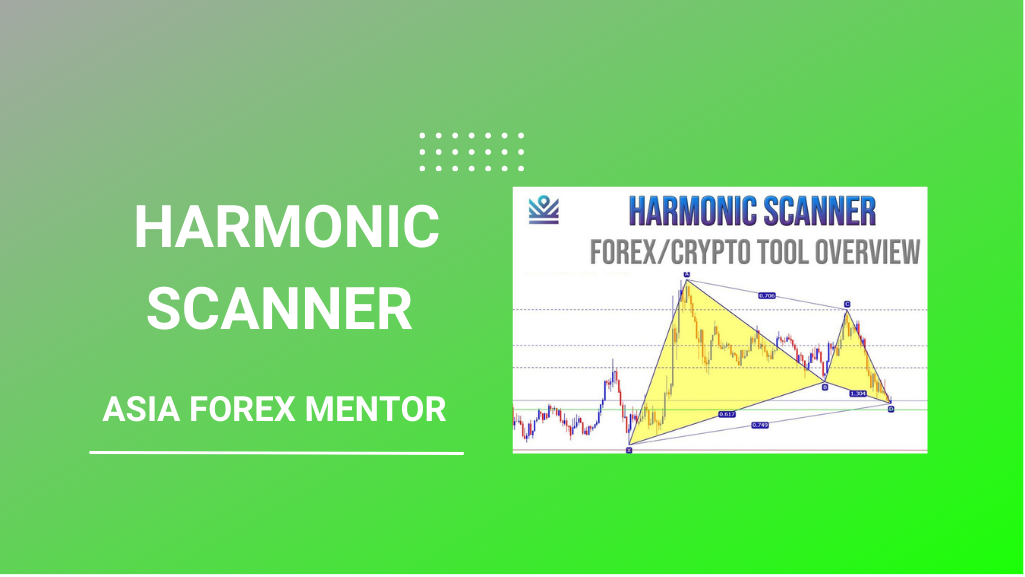 Contents
Harmonic Scanner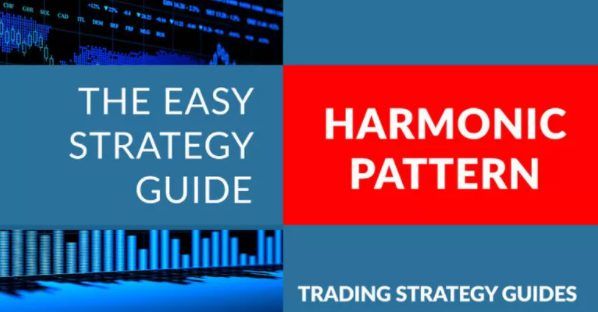 Harmonic patterns describe specific formations or patterns that appear naturally on the financial charts. The patterns form based on extension levels, Fibonacci retracements, and geometric price changes. Precise harmonic patterns can help traders to understand price fluctuations, detect chart patterns, and predict their direction correctly.
Generally, they represent trend reversal fluctuations that enable forex traders to take a profitable position in a probability reversal position. This article will discuss some of the most reliable harmonic scanners to help you get the best results.
Also Read: High Frequency Trading
Harmonic Pattern Types
Several harmonic pattern types may apply, but this post will discuss the six most common ones. The list represent the few pattern types that stand out and are popular among traders using harmonic scanners. They include:
1. The Butterfly Pattern
Bryce Gilmore launched this harmonic pattern. It features five points, including A/B/C/D, and X. Stock traders can only locate the pattern at the trend movement end.
2. The Gartley Pattern
Harold McKinley Gartley launched this harmonic pattern. The pattern occurs after a significantly low or high fluctuation. Its bearish pattern appears in an M shape, while its bullish pattern appears in a W shape.
Also Read: Gartley Pattern
3. The Bat Pattern
Scott Carney launched this harmonic pattern. It forms after a temporary reversal position of the price trend before it continues to the original direction.
4. The Crab Harmonic Pattern
Scott Carney launched this harmonic pattern. In any case, it describes a reversal pattern consisting of four legs. They include A-B/B-C/C-D, and X-A. It is among the most popular harmonic patterns since it is reliable and precise in detecting patterns.
5. The Cypher Harmonic Pattern
This harmonic pattern describes a trend with a steeper appearance consisting of five differnt points that are connected by four lines. Each line represents a price action, while each point stands for a reversal level.
6. The Shark Harmonic Pattern
This harmonic pattern is popular for its dorsal fin shape. It has a middle lines shallow deep and steeper outer lines that resemble a dorsal fin charts.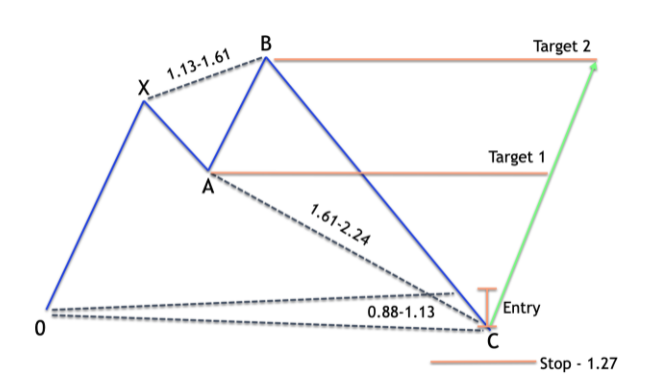 Benefits of Using Harmonic Scanners
Harmonic Scanners can help to detect the harmonic patterns entering trades in a forex market. A reliable and precise harmonic scanner can provide accurate trade signals to traders whenever a pattern appears in the price trend. In any case, an excellent harmonic scanner should be simple to understand and read.
Stock traders can use scanners to detect candlestick patterns and chart patterns. In general, a reliable harmonic scanner should detect all popular harmonic pattern types. Furthermore, it must provide precise and real-time notifications and a dashboard to create a watchlist featuring favorite patterns.
These features altogether make the best scanner for forex trading signals. In other words, a good scanner comes with a simple & intuitive dashboard, timely notifications, in one detection capabilities, and necessarily indicative accuracy.
Three Best Harmonic Scanners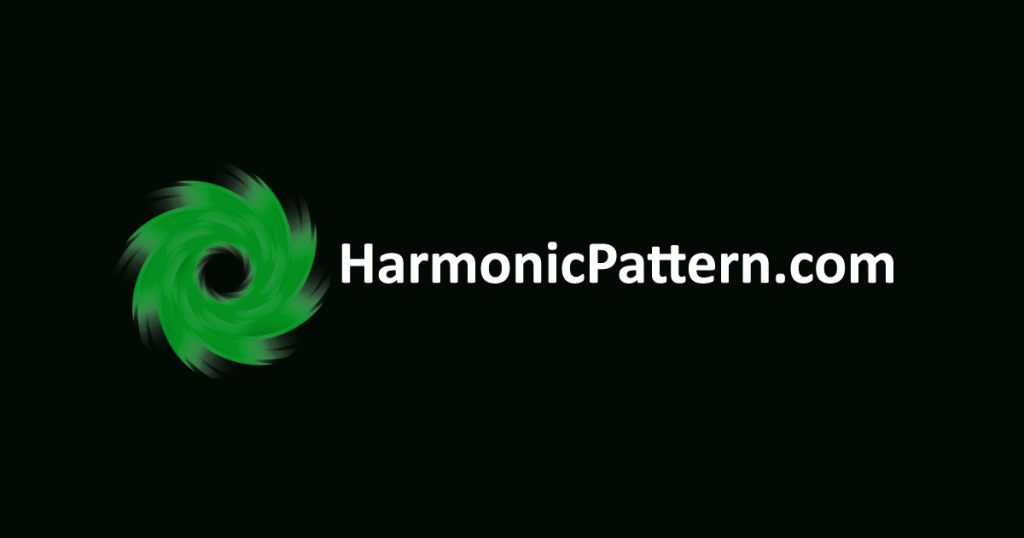 1. HarmonicPattern.com
This platform offers one of the most profitable scanners available on the market. It comes with these features:
It describes an in-one harmonic scanner that enables users to access all the necessary tools in one dashboard.
The tools feature machine learning and a reliable pattern recognition system that helps detect patterns for cryptocurrencies, forex, futures, and equity.
The scanner can detect nine chart patterns, eight harmonic patterns, and resistance levels or support with scanner.
It provides access to CEO compensation of several companies worldwide, recommendations by analysts, and a substantial fundamental data library. Therefore, traders using it can compare and select the most profitable stocks for investing or trading quickly.
The scanner also provides access to up to 10,000 worldwide economic indicators across 200 different countries worldwide.
Pricing
It offers three different pricing plans that include:
Diamond Plan – $42.99 monthly
Gold Plan – $24.99 monthly
Silver Plan – $14.99 monthly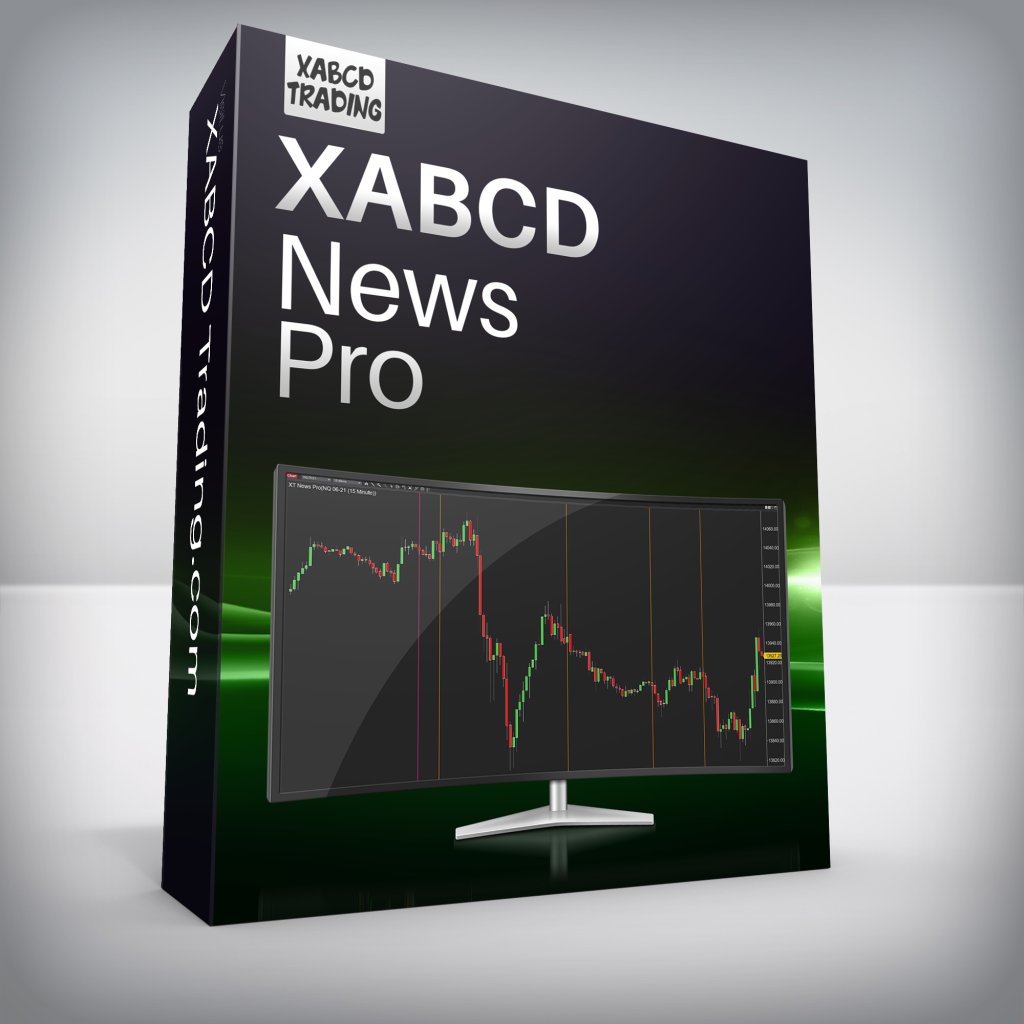 2. XABCDTrading.com
XABCDTrading.com describes another reliable scanner for traders searching for the most precise harmonic pattern scanners. The scanners come with the following features:
It can detect patterns using crucial features such as frequency waves, price, and time. Therefore, users can use it to improve their technical analysis options.
The tools scan around 1500 harmonic patterns daily and rank them to make it easier for traders.
It will allow you to scan any instrument or market and attain reliable insights & notifications in real-time.
The scanner can draw patterns such as XABCD automatically and also provides the manual drawing option.
It represents a unique and reliable harmonic scanner that enables users to customize scanning options by picking their preferred timeframes and market.
Besides, the scanner will allow you to filter out minor harmonic patterns and access the ones you prefer alone.
Pricing
They offer a monthly membership plan to access all the necessary features. Also, they feature a lifetime plan for about six to 12 months of programs.
3. TradingView Indicators
The list below describes the best harmonic scanners for TradingView. They include:
a). The Harmonic Patterns Drawing Tool
This tool can help to analyze over five previous consecutive positions and fifty low and high points. It can also label details on point D of its chart, including the harmonic types, and offers clarification of the original sell or buy signal.
b). Auto-drawing Harmonic Pattern
This option comes with more advanced features than other TradingView screeners. The tool comes with an unlimited low & high points, and it can detect almost all harmonic pattern types. The pro version allows users to detect several harmonic patterns concurrently and locate a pattern in the past. Most importantly, it can be the best option for traders looking for customizable parameters.
c). Zig Zag Harmonic Patterns Recognition
Would you like to predict a pattern early enough? This harmonic predictor features a reliable screener that enables users to predict harmonic patterns and make considerable profits from their trades without substantial risk.
FAQ
1. Are Harmonic Scanners Profitable?
Yes. Good harmonic scanners give stock traders an accurate and precise trade signal to enter or leave a position soon after the harmonic pattern appears. In any case, the scanner should be easy to read and understand to deliver the best results. Thus, traders can use scanners to detect chart and candlestick patterns.
2. Do Harmonic Patterns Actually Work?
Trading success rate is higher for harmonic patterns than other price options. Besides, harmonic patterns can deliver implacable results in all financial market categories such as precious metals, indices, stock, crypto, and forex. It would be best to check out online platforms for insights to get better results.
3. What Does the Harmonic Scanner Do?
A reliable harmonic scanner can scan through thousands of securities in seconds to identify the best trading positions. It detects candlestick patterns, harmonic patterns, and chat patterns to choose the best trading entries.