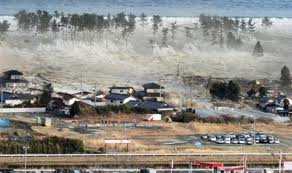 Record gain for the Forex Trading Pair yen in six months after Earthquake propels Demand for the Currency
The yen appreciated at its fastest pace since August against the US dollar after the terrible earthquake stroke in Japan, causing investors to recur to the yen as a haven.
Japanese yen gained strength against all of its worldwide counterparts after the 8.9-magnitude temblor followed by a 33ft tsunami, which resulted in increased speculation on the prospect that insurance companies would buy yen to pay for damages. The Euro did recover from a one-week drop versus the dollar thanks to the plan by leaders of the eurozone to reinforce economic cooperation. The Brazilian real also fell on jawboning by a government official.
Deutsche Bank AG's New York forex head trader Alan Ruskin explained the sudden appreciation for the japanese currency: he yen," said Alan Ruskin, global head of Group- of-10 foreign-exchange strategy at Deutsche Bank AG in New York. "The market's focus has been on the prospects for repatriation of funds,"
The yen gained 1.4 percent verus the dollar, sliding to 81.84 at 5 p.m. in New York. Japan's currency did also gain as much as 0.6 percent to 113.76 per euro, which managed to regain $1.3903, after falling as much as 0.3 percent.
Even though history shows a strong appreciation effect on the Yen after Earthquakes (it appreciated about 20 percent versus de dollar in the three months following the 6.9 magnitude Kobe earthquake in January 1995). Mamoru Arai, senior currency trader at Mizuho Financial New York considers this won't be the case for the recent temblor: "At that time, the yen went higher to a historical level, but we had a very strong trade war between the U.S. and Japan, there is no economic disturbance between the U.S. and Japan, so I doubt this will lead to severe appreciation in the yen."
Asia Forex Mentor
Ezekiel Chew
Asia #1 Forex Mentor
www.asiaforexmentor.com