SUCCESS! YOUR FREE TRAINING IS ON IT'S WAY TO YOUR INBOX
(sometimes it may land in the junk folder because of the filters)
IN THE MEANTIME LEARN
HOW TO MAKE REALLY BIG MONEY IN TRADING CONSISTENTLY AND BE FINANCIALLY FREE


Dear Friend,
Congratulations. You've just done something that puts you miles ahead of your peers.
Because you've downloaded a free training that introduces the most powerful trading approach on the planet.
And I'm so confident that YOU can start using this system… I'd like to give you $1,000 to prove me WRONG!
My name's Ezekiel Chew. I run Asia Forex Mentor.
We use our proprietary trading approach to turn $1 into $3, $10, $50 or even $200!
So, if you have a $20,000 trading capital, we can help you turn that into $60,000 of fresh profits. Would you say that's a good investment in your own income?
I'd say it's the absolute best one you could make.
Here's how It works.
First I'll assess your income target, your goals, your personality, your trading experience (if any), the time you have available to trade and more.
Then, based on what you tell me, I'll develop a custom trading plan specifically for you …FREE!
We do that using…
Straits Times Interviews Ezekiel Chew:
THE EXACT SAME TECHNIQUES THAT HAVE BANKS AND FUND MANAGEMENT COMPANIES USE
I know… Because I trained them…
DBP – THE 2ND LARGEST STATE-OWNED BANK IN PHILIPPINES WITH ASSETS OF MORE THAN USD13 BILLION ARE TRAINED BY ME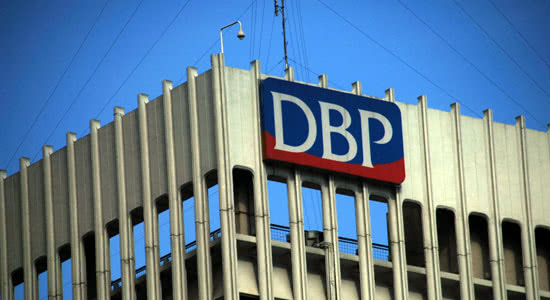 With my 18 years of trading expertise, you will be getting direct world-class coaching from a trader who not only makes 6 figures per trade, but also a regarded expert who is engaged to train the trading team of banks. Because unlike pretty much EVERY other trainer or coaches in the world…
I am 100% focused on profits and ROI. Not fanciful strategies or ea or any fancy terms.
You can track — down to the cent — exactly how much return on investment on every single trade you take using my proprietary point system. So exact, you'll know how much you'll make at the end of a trading set. And then I'll work with you to make sure we can squeeze out even an extra 1% of ROI out from it.
It's not uncommon for our clients to make a 3:1 return on each of their trading sets.
HOW WOULD YOU LIKE YOUR ACCOUNT TO BE FLOODED WITH PROFITS LIKE THIS?…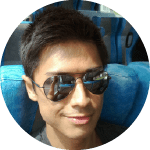 Dear Ezekiel,
With no prior experience in FX trading, I was pretty worried about absorbing your teachings prior to the training. However, quite the contrary, your lessons and strategies had been easy to understand and apply. In fact, I applied your strategies almost immediately after the first day of class! Even though the 2-day training was short and compact, you continued to provide us with relentless assistance and tips via the social media and other channels. And guess what? After a week of continuous revision and going through your strategies, I was beginning to make decent profits.
From the bottom of my heart, I would like to thank you for imparting me a lifelong skill of making profits consistently and confidently from FX trading. I will never have to worry about my job security or economic downturns. Now I can proudly tell the whole world that I am a Forex Trader and I am on the path of becoming financially free!
God bless you and your family.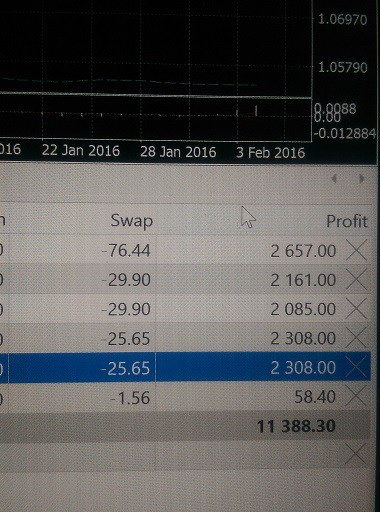 Warmest regards,
Eddie
I'M GOING TO GIVE YOU A $1,000 CUSTOM STRATEGY CONSULTATION, FREE!
There's no catch.
Right now you can book a complimentary strategy consultation with directly with me.
Let me be clear: It's up to you what you do with your strategy. You're under no obligation to work with me.
This is on the house. And no, that doesn't mean we'll start hounding you on the phone.
Nor will we bombard you with emails begging you to take us up on our offer. In fact, I only want to work with you if you're ready to kick your trading profits into overdrive and substantially grow your income.
If you're not ready for that, let's not waste each other's time. And if you're not sure…then the fact you're still reading this means you recognize what we could achieve working together.
Either way, the worst outcome for you is $1,000 worth of free strategy advice with me.
CHECK OUT THESE RESULTS FROM OTHER MENTEES WHO HAVE ALREADY TAKEN THE 'LEAP OF FAITH' AND PARTNERED WITH US…

THIS IS THE CLOSEST THING TO FREE MONEY YOU'LL EVER SEE.
Here's how it'll work:
First, we get on the phone and I'll assess your income target, your personality, your trading experience (if any), the time you have available to trade and your goals with you.
Then, based on what you tell me, I'll develop a custom trading plan specifically for you …FREE!
I will create a customised trading plan to match your desired income target (you have to be realistic of course), the time you are able to allocate to trading a week, your personality (aggressive, conservative or somewhere in the middle), your preferred trading style and more…
Here's a little unknown fact: NO 2 traders are the SAME.
Just take a look at all the trading seminars out there and the students that walk out from it. Having all learnt the same trading strategy and system, will they execute the same trades, exit the same time, make the same returns? The answer is NO. Because… everyone is different. We think differently and react differently and execute differently. Moreover, we could be trading at a different time, having a different capital size and different risk appetite. All these play a huge part in trading. Which is why in order for one to be profitable. You have to understand yourself and understand well enough on the market to know how to customise a trading plan for you. One that fits your personality and lifestyle.
It's not easy, truth to be told… which is why most new traders didn't make it even after attending courses. It takes a mentor with his years of experience to be able to quickly point out to you what you have been doing right and wrong and exactly how should you trade in order to be profitable. If not… you will only be going on an endless loop, one that you can't see getting out off.
In other words, we develop a custom trading plan for every individual and then turn them into a money making machine.
We're going to do this specific for your individual trading and income goals, it will be a custom designed strategic plan to bring in immediate money, along with some more longer term strategies.
There's no charge for this and it usually takes about 30-45 minutes for us to do together.
Everything we discuss is specifically tailored for YOU. I'll take a look at your income target, financial freedom amount, time available to trade, personality and your goals going forward.
Once we've done this we'll help you come up with a strategic plan of action to immediately increase your income dramatically.
There are a number of ways we might do this for you.
For example, we might show you how to accurately achieve your income goals, how to get the right financial freedom number such that you can possibly retire in the next couple of years (for the very same income you are getting from your job/ex job now), how to tap into insights of banks and fund management companies to make serious return at an individual end, or how to simply double your income you make from trading now.
And like I said, there's no charge for this.
BE QUICK! FREE SPOTS FOR ARE ALMOST ALL GONE
CLAIM YOUR NO-OBLIGATION FREE 30-MINUTE STRATEGY SESSION NOW AND GET YOUR $1,000 CUSTOM TRADING STRATEGY FOR FREE
WARNING: Before you claim your free strategy session you must understand that this is NOT for everybody, this is only for people serious about setting up their business for long term success and are willing to invest in growing their income.
I'll do the brunt of the work, but to truly get your income figures skyrocketing I need your commitment and dedication. If you're not ready for that please don't waste our time.
But if you are ready to kick your trading into overdrive and skyrocket your profits book your FREE strategy session call now.
By the way we recommend you book quickly. I only have a limited number of slots available for free sessions each month and they're filling up fast. Not to mention that our head of accounting (also my wife) is NOT happy we're giving away these sessions for free and wants to shut this offer down. Get in now before we have to start charging again.
Here's what to do next:
First, you'll need to fill in an application by clicking the button below. Don't worry, it's simple and unobtrusive.
I just need to know if you are new or an experienced trader, get an idea of what you want to accomplish, and so forth. I am 100% confident I can transform your results — maybe even your entire concept of what it is to be 'successful'.
That's why I'm putting $1,000 worth of my resources on the line.Click the link below now to schedule your call.
Sincerely,

Ezekiel Chew
Founder and Head of Training
Asia Forex Mentor
P.S. You might be wondering what you "get" as a client.
The main "thing" you get is me as your personal mentor, coupled with my proprietary trading system customised for you – with a relentless focus on ROI and achieving your income goals.
Like I said earlier, our first conversation together is free and it will be around an half-an-hour or so.
On that conversation I'll give you a Profit Plan specifically for your trading – based on what we talk about.
During that call, I'll also give you some steps to take immediately for fast results.
You get that first call regardless of whether or not you become a client.
Now – if you DO become a client, we're going to immediately schedule a follow up call.
On that follow up call, we're going to come up with two things:
1. A short-term income and ROI goal
2. A long term income/lifestyle/trading model goal
And on that call, I'll be laying out specific action steps to we're going to complete to hit both goals.
From that point forward, We'll speak frequently on the phone, monitoring your progress and tweaking where needed.
Please note: This is a genuinely rare opportunity as I've had a waitlist on new clients for the last 6 months and have just opened our doors again.
If you feel like this is right for you,
click here, leave your application and let's talk. Conversations are granted on a first come, first-served basis – but if you're seeing this page that means we have a few spots left.