WHAT THEY'RE SAYING
ABOUT US
True Reviews on Asia Forex Mentor Price Action Professional Forex Trading Program
I received countless of testimonials and feedbacks stating that what I teach is the Best around. The truth is I don't know how long more will I continue to teach or maintain this site. I only teach during my free time. If you are really interested about making a difference in your life with forex, then I urge you to take up my trading program if it's still available.
Warren passed his FTMO Challenge in 2 days!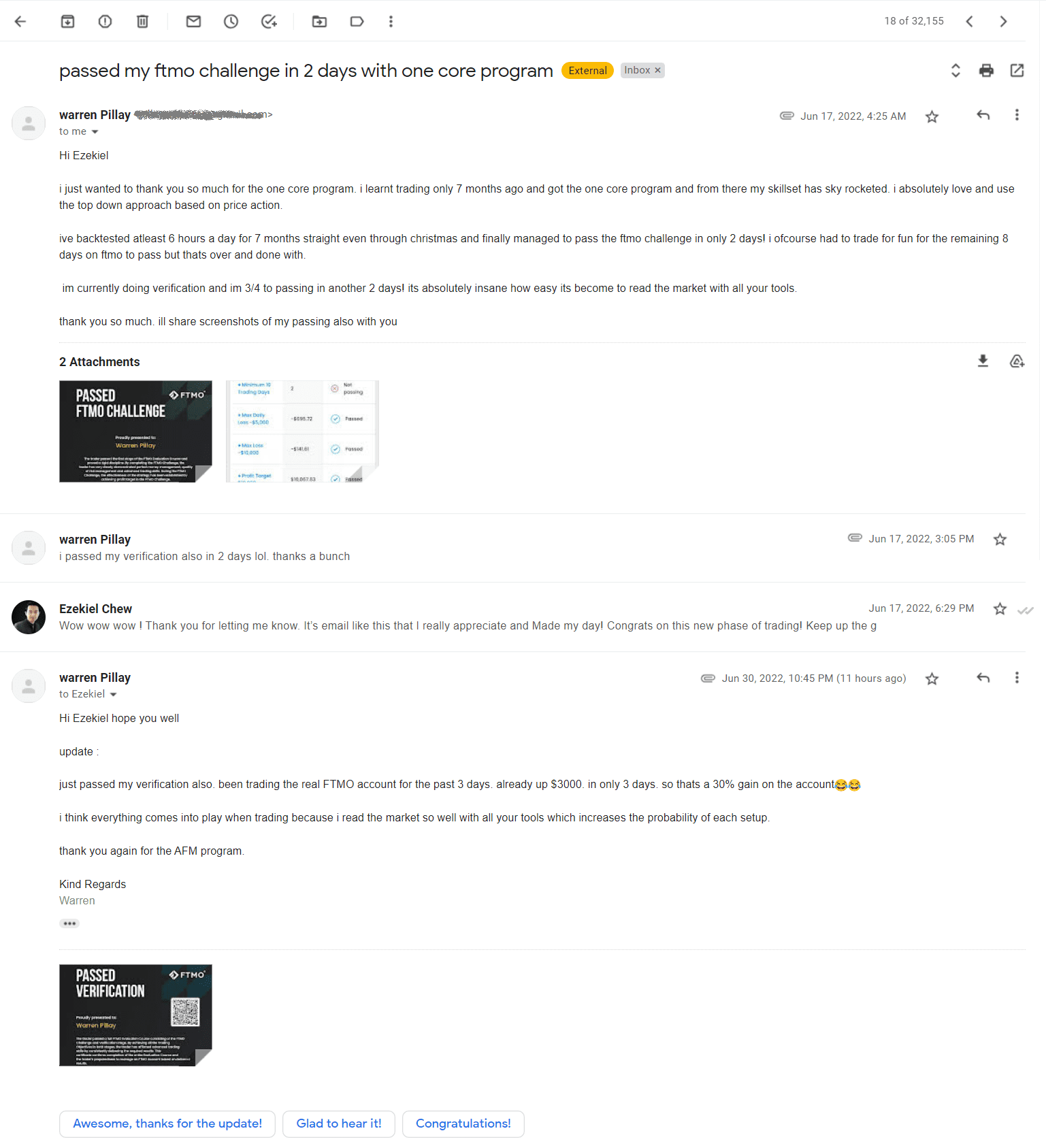 Nilesh passed the Myforexfunds challenge!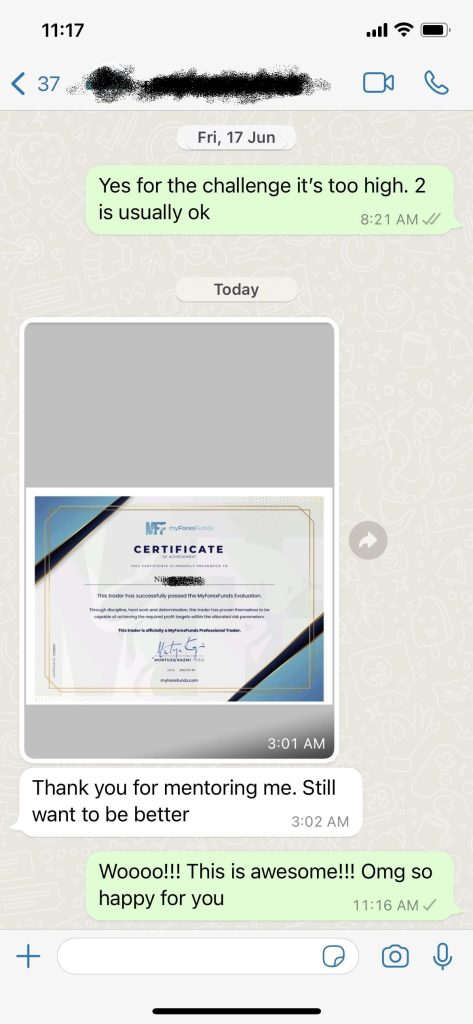 Gian passed both the FTMO and the 5%ers challenge!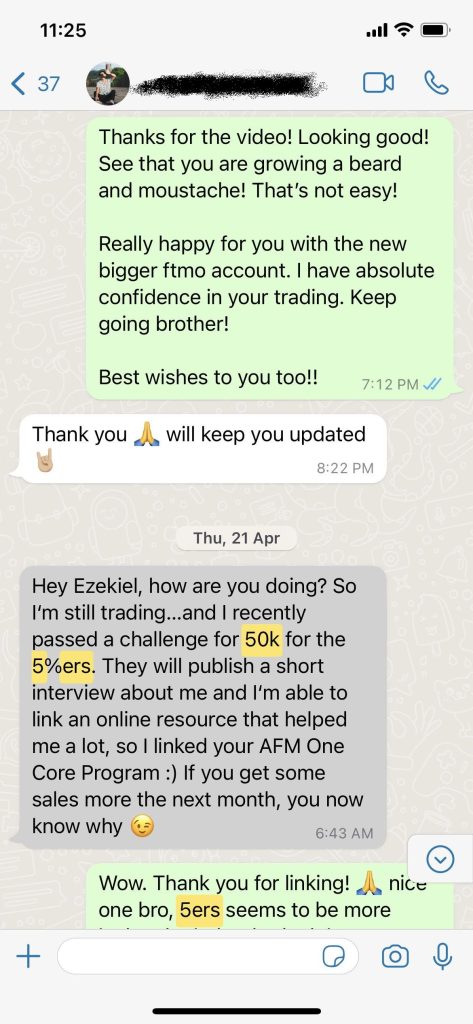 Rob passed his FTMO challenge!

Maggie from Malaysia has 5 years of forex trading experience under her belt. She has attend over 10 forex trading courses / forex trading seminars before attending AFM Forex Trading Seminar in Singapore.
Hi Ezekiel,
I'll be glad to write a short testimonial on my 2 days course I attended 2 weeks ago in Singapore.
I must say it has been a wonderful and rewarding experience to learn Price Action system and strategies from a real professional forex trader and great mentor like you. This is the best forex course out of the last 10 (courses, seminars, online training, etc) that I have attended over the past 5 years.
Your Signature Masterclass Price Action System is simple, clear and very powerful. I started trading my live account using your system and strategies and it has grown by 10% over the last 2 weeks. I have confidence now and have better understanding how to read the charts like a book.
I will recommend your master class to anyone who is interested in learning forex trading.
I am proud to be your student and to know you personally as my best forex mentor.
Thank you & Cheers,
Maggie Hiew,
Malaysia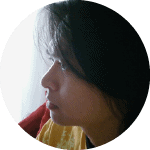 Hi Ezekiel,
It is Casey here. It's been 40 days since your class. I have been making some good results since then, 30% growth until now. Maximum loss streak are 3 = drawdown 6%.
Good day,
Casey Chong

Hi Ezekiel,
I've completed the home study program, all I can say it's simply MARVELOUS! I've been through many forex & stocks courses, online and live seminars, but none of it can be compared to the level you taught me.
I'm seeing everything in a new light, I know that I've been doing wrong and this is all because of your teachings. It has been a month now since I've learn from you. My initial status was deficit and I was losing money in my live account.
After implementing the things you have taught me, I've got positive for the first time in my trading career. It was nice 14% profit of my capital! And guess what, I have a trailing trade that has been going on for the last 2 weeks using your Road to Millions formula. WOOO!!!
Now I know what it takes to win the game. If there's anyone contemplating about Ezekiel's course – think no further, compare no further, this is the BEST. Ezekiel is the guru's GURU! Don't waste your time like me going through other courses and end up wasting years trying a system that doesn't work. Learn straight from Ezekiel. It's in my opinion the guide to profits.
Best regards,
Regan Lim

Thanks Ezekiel Chew,
I have just returned to Perth today. I hope that you don't mind late reply.
It was worth learning from you with other students in Singapore.
Prior to that, I am background of trading the future contracts of SPI200 (share index) by using Gann William's method of time and price forecasting for many months. I respect your system and trade secrets – easy to follow and easy to make money.
When I decided to add-on extra trading income stream, I found you via Google – typed "Asian forex training". Then I tested your system through Asiaforexmentor.com. Before attending your AFM seminar, by learning from your videos of forex analysis I have already made the first $10.000 on forex, but exposure capital of $22.000 for a single trade. That was done by lots of luck so it made me attend your seminar and find out about making money.
After finished your AFM class on Monday Easter – the profit that I made is $4000+++ on pairs of NZDUSD in few hours while I was in Singapore. I would sincerely say that your efforts and experiences are too valuable and also too inexpensive and I suggest to charge more so that people can appreciate and respect you!
Please let me know when your trade secret 3 become available and it could be a road to Million – "nothing ventured, nothing gained".
It's possible to love forex and Asia Forex Mentor and it's worth doing it.
Thank you very much for everything.
Best regards,
Nash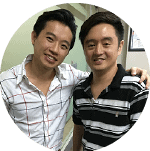 Adrian is new to forex trading before attending Asiaforexmentor forex trading course/seminar in singapore. Let's hear what Adrian says:
Hi Ezekiel,
I think this is the only class that let me get direct coaching from 'Forex Mentor'. I would recommend beginners to go through your webpage slides for basic knowledge before attend the class because it can help them to understand what you are teaching.
This class really just 'copy' what our mentor do for consistently profit in forex trading. The method and strategy is logic so I hope I can master it in the long run.
So far I made about 30% profit in just 4 days in 5 trades! FYI, I just changed my career to new company, so I have lack of time to perform trading. I just had 1-2 hours to trade before sleep. I hope I will had more time after I start working in shifts in the next 1 or 2 months.
Regards,
David Ang

Amazing… this course really impress me… 30 minutes after watching your course, I directly made $200 in my live account. I applied the trade secret no. 1 when I saw opportunity in the XauUSD pair. If I followed the rule, the trade should make at least $500 with the risk of $200. But I decided to take profit earlier. This morning I have 2 entry based on the secret no. 2. Both of them hit my take profit. Three strike winning… maybe for some people this is nothing special, but for me it is really really great!! Because before this course my trading skills were really bad, most of entries were losing entry. When it won, the risk was much greater than the reward. I have wiped out three demo account and one live account. I bought many indicators and robots online which have cost me thousands of dollars, but none of them work consistently. The result was far from promised by the seller. I also bought many e-books and courses, but the contents are very confusing, I really can't get the author point. It seems they want to teach me become professor and that is not what I want. What I want is what I saw at your course. Simple and to make money! After watching the entire course, It really change the way I see the chart. Now I have a much better idea how to enter and out the market with high probability of winning with a much smaller risk. This course is really really worthwhile. Thank you for this amazing course!
Regards,
Bong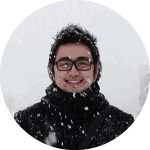 Hey Ezekiel,
I started out with Ezekiel's home study program. At first I was very very skeptical as it was my first time trading and know that there are a lot of fake programs out there which won't work! But ever since I took that step in purchasing the home study program, although being a first time trader, I've already made profit from USD30k to USD65k in just 2 months! All these just by following the strategies and by being diligent in completing every task he has set do to. I really couldn't believe it! Soon, Ezekiel opened up a seminar and although already knowing what he was going to teach, I went there with an opened mind to learn even more. Now I am ever more confident to say that I can analyse the market even faster and more accurately after Ezekiel has personally tweaked the way how I analyse the market. His teachings are very straight forward, entertaining and fun! His explanation is also very easy to understand and even experienced traders in my group learned a lot from him especially with risk management. Just want to say thanks so mush Ezekiel for imparting your knowledge on us and for constantly watching over us even after your seminar is over! I certainly am on my journey to roads to millions. Thanks Ezekiel
Royston Poh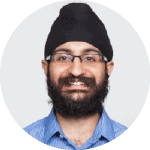 Hi Ezekiel,
I wanted to express my thanks to you for the wonderful 2 day course on forex using price action. It is on understatement to say that it was truly life changing and offers the perfect vehicle to financial freedom!
This has been the best forex course I ever attended and I would happily recommend you to anyone who wants to learn forex. I was very impressed with the course structure from introduction of the bare basic concepts, how to read the charts, the importance of money management, trading psychology and then applying what we learnt using your exercises.
After having practiced and implementing your system, I am happy to say that I have been able to remove emotion from equation and eliminate all the stress that previously brought to me, and have a new found confidence in reading the charts and taking good trades based on your strategies.
My biggest regret is not taking your course sooner and I still can't believe how simple you've made it to learn forex trading based on price action. All within 2 days!
I also want to really thank you for the post support guidance you've provided after the course. It's not often that people do what you're doing and definitely not to the personalized level you to take it to.
Thank you again, you're definitely the No1 Asia Forex Mentor!
Update
Hi Ezekiel
Happy new year! So thankful for your last 2 analysis videos!
Just wanted to tell you I've made 40% since last thurs (all with 2% risk). I think I've got 80% of the trades correct.
Thanks Ezekiel.
I also made 12% in profit yesterday on selling cadjpy and buying usdcad.
It's now nearly 2 weeks of making more than I lost and they say that a habit forms after 3 weeks. Just wish I followed your system better nearly 6 months ago.
Thanks again and of course I really appreciate all of this.
I am determined to start making a living with forex!
Cheers
Amardeep

Les now enjoys his time with his family while making money from forex trading
Hello Ezekiel,
I've only been using the strategies for a little over 3 weeks and I cannot believe the results, on a $5k demo account I have made $2399 by simply following the strategies provided in the pro group, I've got to say that this is the best money I've ever invested and I want to personally thank Ezekiel for sharing his knowledge, like he says in his videos, I set my trades up each morning if there is one and spend the rest of the day enjoying life with my family.
Many thanks once again.
Les Stove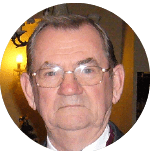 Good morning Ezekiel,
I apologize for the delay in replying since the 16-17 course in Manila.
I have been trying to recap on my weakest point – the chart technical.
I will however give you a great credit for explaining the weakest part of my trading. I expect once all the information is embedded in my tiny brain the course will turn out to be the best 2 days of any forex course.
Thank you for your knowledge.
Monday after the course, I started my normal way of fundamentals without charts.
By mid afternoon my 5 trades of selling the euro were showing 100+ pips each. I tried something I had never done before and without your training I would not have had the confidence. I started trailing and eventually I gained 875 pips before they reversed.
I may have made my trailing too tight to capitalize on this new way. If I had left the stop loss margin bigger maybe the trades would have continued. As the euro continues to be in trouble. I was extremely happy at the overall result for the first time.
Overall the first week from 18th to 21st inclusive, I am 9.8% up which is only my second largest weekly gain in 3 months.
Once again thanks,
Capt. John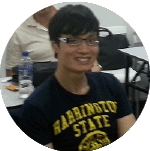 Adrian is one of the many students of AFM who had attended many live forex trading seminars in singapore before joining AFM. Let's hear what Adrian says:
Hello Ezekiel
I will be glad to write a short testimonial on the course as you are truly a great mentor that deserves an awesome testimonial.
Your seminar is fantastic. Enough said. The strategies you teach are simple to follow and understand, no fancy mumbo jumbo, and yet it is more effective than everything else out there. You deserve two thumbs up!
I like the way that you put trading into a systematic business with clear steps and rules to follow instead of letting your emotions run all over the place, instead of other trainers that frequently leave you out there on the battlefield with your own discretion.
I especially like how you repeatedly emphasize on how we should take only the best and juiciest trades out there and skip the rest. This is truly the key that many traders are missing. You drilled it deep into our heads and I thank you for that.
As for your teaching, I find it to be very clear, the pace is appropriate. I also find you a very approachable and responsible mentor.
I really want to say a big big thank you on behalf of myself and my family. I am proud to have you as my mentor as well as my friend. All I can say is having met several other trainers, I consider you my only mentor in trading.
Take care Ezekiel and I hope to see you around.
Cheers,
Adrian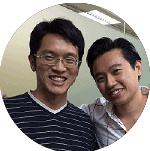 Hi Ezekiel,
Just want to drop a quick note to thank you for your strategies. I have made 10% since the course 3 weeks ago. Though I started with a very small amount it is an encouragement. The percentage would have been much higher if I did not made the mistake to extend my stop loss (twice) for a single trade to my own peril. Learned an important lesson and forex does require much discipline.
Nonetheless, for the rest of the trades I followed your rules. It was good most of the time. I am looking to increase my capital soon.
Thanks again,
Adrian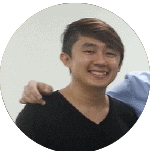 Ian has been trading forex for quite some time. Prior to attending, he couldn't see his old forex trading system making consistent money and has stopped trading for a few weeks before attending AFM forex trading course/seminar in singapore. Let's hear what Ian says:
Hi Ezekiel!
Great to hear from you and thanks for the photo!
Share with you my first trade after many weeks and after your teaching. I found a setup just now and decided to trade – It was a double pin off 10 and 25 EMA with a pretty good angle. R:R was 1:1.5. And hit TP!
After your course, I am glad I found a systematic approach for looking at the charts.
I no longer see the need to keep staring at the charts and find reasons to go in. Instead, I was looking for reasons NOT to trade. Quite a liberating feeling. Hope to learn more from you soon!
Master, thanks a lot. I just make 100% profit in the last 2 weeks after use 100% price action.
Thanks,
Ian Siew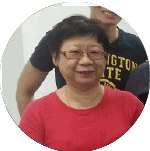 Pauline has spent 10 years attending seminars to learn about investments and trading. Prior to attending AFM live forex trading seminar in singapore, she felt that she wasn't ready to start trading. Let's hear what Pauline says:
Hi Ezekiel,
I am so very glad to have the opportunity to attend your course. Finally, after 10 years or so of pursuing my dream of becoming successful at trading, I can see a very good chance of that dream coming true. You taught a very simple and clear method of trading that I am confident I could master if I work at it. Thank you very much for this course!
Regards,
Pauline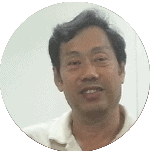 Raymond is completely new to forex trading. He has no prior knowledge in trading before attending AFM live forex trading seminar. Let's hear what Raymond says:
Hi Ezekiel,
As I'm still a green horn as far as forex trading, I try to absorb as much of the teaching you have given as possible in the shortest time. As far as your 2 days class is concern it is really helpful.
Your easy going personality make it fun to learn from you, I will recommend your class to anyone who interested in learning forex trading. My dream of becoming a forex trader is finally coming true as my confidence in forex trading is turning positive, hope to learn more from you in future. A million thanks to you.
Your student,
Raymond Goh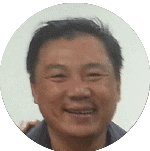 Mulia from indonesia is one of the many students who fly over to attend AFM Forex trading seminar in Singapore. Let's hear what Mulia says:
Dear master, what you said is right.. Now I believe my vision by understanding where market will move and now I make 20% profit consistently every month although I ever make 100% profits in 2 weeks but it is not consistent.
Cheers,
Mulia

Jeremy had blew his forex trading account before joining AFM. That incident had affected his confidence in trading. Let's hear what Jeremy says after attending AFM Forex Trading Seminar:
Hi Ezekiel,
First and foremost, thank you very much for a truly interactive lesson and I must say that it has been a fruitful and most knowledgeable forex training I have ever attended. It is definitely worth every cent and more.
Thanks for sharing the access to the online course. Much appreciated!
As a testimonial on this course, I would recommend to anyone who is really really interested to become a SUCESSFUL forex trader with your personal training.
It is the one and only, at least for me, forex training which I have so much hands-on interactions between you, all the participants and the market. You have put us to test we have learnt from you on a real market situation which really help us to fully appreciate and understand what has been taught.
You have amazingly and effectively transfer your forex trading strategy fundamentals to us in a matter of 2 days through a practical manner. You have seamlessly educate us your trading strategies and the disciplines which is so required of SUCCESSFUL forex trader. In these 2 days, I have become very much aware that the journey to becoming a SUCCESSFUL forex trader is not an easy one but one which requires a lot of hard work.
I have lost my confidence when I blew my account. I thought I knew the market back than by just attending courses and reading lots of books. However, all these have no taught me about PRICE ACTIONS. I have been using way too many tools and indicators which rely mainly on past transactions and I would normally enter the market too late. I will take much bigger loss. However, with what I have learnt from you about PRICE ACTIONS, the planning and disciplines required and the hands-on training provided, I have regained enough confidence to embark on a NEW journey in forex trading.
With much appreciation,
Jeremy C

Zeng Yi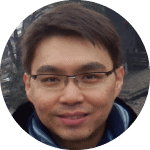 Hi Ezekiel,
Here is my testimonial:
Having aspiration is the first step but you gain the right skills in forex, we need to follow the right mentor. I am so glad to have found one in Ezekiel. With his deep insights on forex, I find that he has carefully and intelligently crafted simple strategies for the man-on-the-street to understand. Those super A trades are indeed practical, learnable and applicable to any forex pair. Needless to say, I have progressed faster that I can ever imagine. In the last 2 months, I did my first set of live trades using his strategies and I am already profitable.
If you like to make consistent profits but still sitting on the fence before reading this, please do yourself a favour this year by contacting him right away. You will find yourself paying very close attention to what he is teaching and wanting to immediately start finding trades. Be prepared to be blown away by learning from the BEST in the industry!
Regards,
Zac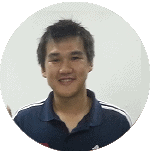 Peter from indonesia is a veteran in forex trading with 7 years of trading experience. Let's hear what Peter says after attending AFM Forex Trading Seminar in Singapore:
Hi Ezekiel,
It was an honor for such a pleasant coaching by you.
I will definitely give you an update on my trades.
Ezekiel has broaden my knowledge on forex material. His teaching is easy to understand, all my questions were answered perfectly. I have been trading forex for 7 years, but still his strategies are very useful to add on my own knowledge. It covers not only forex material, but also basic money management skills, trading psychology, risk-reward ratio and many more. I believe his strategies and knowledge are the way to get closer to constant profit for those who are serious in this business. Definitely will recommend this course for those who are keen on learning.
Two thumbs up for Asia Forex Mentor and Ezekiel
Peter Kurniawan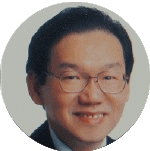 Dear Ezekiel,
It was a great eye opener when I attended your Signature Forex Masterclass Course. This is the best of the best Forex course I have ever had. The most important thing of your presentation was simple, down to earth, complete for ABC of Forex trading, clearly taught, even a newbie can understand and pick them all.
Thanks Ezekiel for your great coaching which has made me confidence in trading FX now. I shall share and recommend this FX course to my buddies and friends.
Keep in touch!
Yours sincerely,
Ming Chuang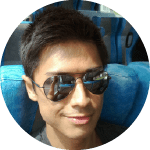 Dear Ezekiel,
My name is Eddie and I had recently attended your AFM Signature Forex Masterclass on both 16 and 17 Jan 2016.
With no prior experience in FX trading, I was pretty worried about absorbing your teachings prior to the class. However, quite the contrary, your lessons and strategies had been easy to understand and apply. In fact, I applied your strategies almost immediately after the first day of class! Even though the 2-day training was short and compact, you continued to provide us with relentless assistance and tips via the social media and other channels. And guess what? After a week of continuous revision and going through your strategies, I was beginning to make decent profits.
From the bottom of my heart, I would like to thank you for imparting me a lifelong skill of making profits consistently and confidently from FX trading. I will never have to worry about my job security or economic downturns. Now I can proudly tell the whole world that I am a Forex Trader and I am on the path of becoming financially free!
God bless you and your family.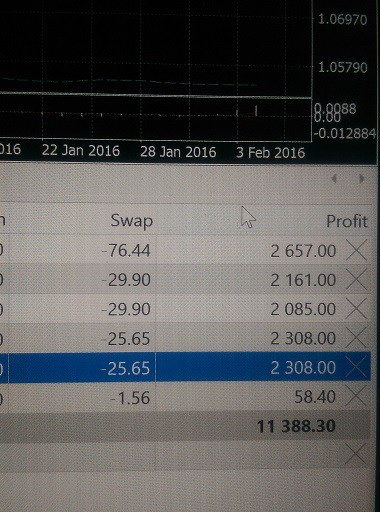 Warmest regards,
Eddie

My trading has improved by leaps and bounds already. I am sure I will be in the same level as you pretty soon, and that's because you shared all your "secrets" with me! I can't thank you enough and will be more than willing to be a live testimonial for anyone looking for a forex trading course or coaching.This is seriously the best investment i have made for my entire life!
Cheers,
Adrian, Singapore

Thanks Ezekiel for 2 great days of training. Your master class will definitely take me to the next level in my trading career. It is hard to put into words the confidence and understanding I now have with my trading and forex. After taking these 2 days with you I know I have a solid trading style and money management system that will be with me forever. I know that with the new weapons in my arsenal I will soon be able to reach my goal as a full-time trader. You truly are doing traders like myself a "GREAT" service. I wish I had taken the class much sooner"!
Barry (aka Pipoholic)United States

I attended your seminar on the 12th and 13th of June 2010. Your training is clear and concise and your strategies….simple yet powerful. Your training is well planned and progressive. You do not rush through your training and your lessons always end with a practice session which are highly interactive. Your classes are small which makes it personal.Definitely a course worth attending and my rating…5 STARS!
Vijay

I have since begun to look at forex from a totally different perspective. Charts are no longer merely bars and candles to me anymore and these bars don't appear individually by themselves. I had started to analyse charts as a whole, interlinking bars with bar action, M.A, fib, R/S, Pivot Line… and many more. Confluence is the word for this game. A word that I have not heard of from any forex guru. A good trade setup with good confluence and proper money management will give us a high probable winning trade, a word you have always stressed, as there is no 100% winning trade in forex.
Regards,
Victor Chew
And many more newer testimonials not yet updated..