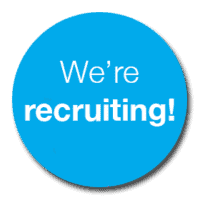 July – Sept 2019: We are opening up our intake for our traders recruitment. 
It will start with a part time traders program. 
It doesn't matter if you are a new trader or an experienced one. Once selected, training is provided to you at no charge. We will sponsor the training as we will like you to learn and trade with our trading strategies & system.
You will be required to start a mandatory live account of min $1k usd with the brokerage house that we use. Do note that this $1k funding belongs to you. We do not hold your money. The funds are deposited into your personal trading account.
When you are selected to be part of our traders program, we will top up your deposit. Meaning, when you fund your personal account with eg. $1k usd, we will top up another $200usd as our commitment to you into your personal account. Therefore, instead of $1k, your account will be $1.2k.
Here's our structure for our top up.
| | |
| --- | --- |
| Deposit | Top up |
| 1,000 | 200 |
| 2,000 | 400 |
| 3,000 | 600 |
| 5,000 | 1,000 |
| 10,000 | 2,000 |
| 20,000 | 4,000 |
| 50,000 | 10,000 |
This is a selection process as we want to recruit the best traders out of this batch. As you trade along, we will monitor your trading report every 3 months to track your trading progress. 
After 6 to 12 months, Progressing/ active traders will be moved on to our next tier of advance traders where we will train you further with our advance training. This advance training is fully sponsored.
For advance traders who are able to show a consistent trading success of 6 months, we will recommend and setup a leader account with our broker for you to have people copy your trades. You are paid for every trade a follower copies. We will then help to broadcast and recruit followers for you with our marketing and network.
Proven leaders will proceed to be part of our prestige traders where we will engage you to manage our company funds.
For application – Send us your resume, a recent photo of yourself and a short description of your trading experience (new traders are welcome) to our email – admin@asiaforexmentor.com – Title: Trader Application (Your name)
Do note that this is not a full time job, you will be trading your account at your preferred premise (eg. your home) at your available time. If you are able to spend 1 to 2 hours a day, it could be in the day (scattered out) or at night after working hours. 
After receiving your application, we will conduct a phone/email interview with you. 
We regret that only shortlisted candidates will be contacted.