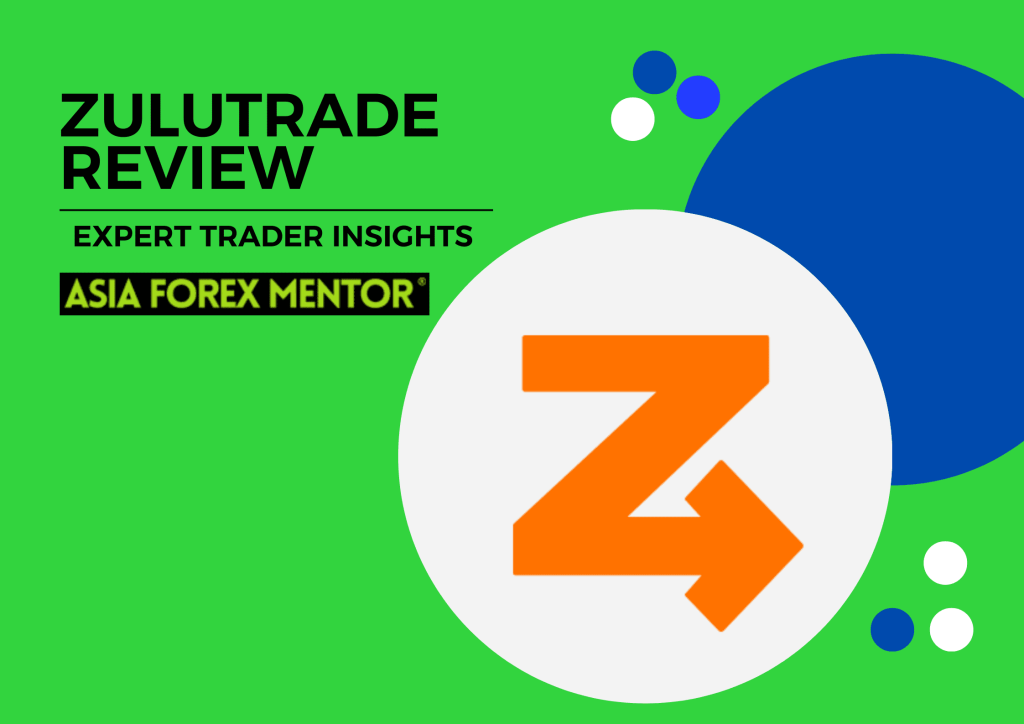 ZuluTrade Review
Automated trading has taken the investment world by storm. Traders don't need to analyze the markets for hours; they can copy expert traders and enjoy profits with minimal effort. ZuluTrade claims to be the 'most transparent social trading' platform that lets you copy trade and maximize your returns.
ZuluTrade has been operating for several decades; although it started as a regular commodity broker, they have modified its offerings over the last five years to suit the masses. The company claims 76% of its social traders enjoy a positive return after making appropriate strategy selections.
A 76% success rate is impeccable for any broker; however, we also have heard some of its downsides. Some users claim the Zulutrade platform hasn't been stable during fluctuating markets, and sometimes, the trading bots trade unpredictably. Hence, it gets difficult for traders to establish trust in them.
Are you a trader looking to sign up with ZuluTrade? Well, you're in luck. In this Zulutrade review, we will discuss everything you need to know about Zulutrade, including its security, advantages, affordability, and customer support. Let's go!
Asia Forex Mentor Evaluation Criteria
Zulutrade has had its share of positives and negatives throughout its 15+ years of history. However, a trader shouldn't simply sign up with a broker due to their impressive rates and good returns.
Some brokers may choose deceptive advertising to portray a wrong image of their services, and it may harm customers in the long run.
At AFM, our primary goal is to bolster the trading environment and push traders to explore newer highs. We understand the importance of a copy trading platform in your trading journey. Hence, our Zulutrade review caters to fundamental aspects you must know before signing up with the broker.
Affordability: trading fees, withdrawal charges, and swap fees can reduce a trader's profitability. Our review considers the overall costs of trading with a broker and rates them with other industry leaders.
Broker Efficiency: A platform failure during fluctuating markets is a trader's nightmare. Similarly, inconsiderate support, obsolete trading platforms and ineffective indicators also hinder the experience of a trader.
Security: Good broker licensing ensures traders can trust them with their funds. Customer reviews and compensation schemes highlight the risks of investing with a broker.
Technical Performance: A copy trading platform must have remarkable technical indicators and statistics. If the necessary information isn't provided, traders can make a wrong decision that will significantly impact their portfolio.
User Interface: Every trader has different requirements. While some would like a clean interface with limited options, others would appreciate a fully featured interface with overwhelming information. Our rating considers how well the broker provides for their audience.
Zulutrade's review contains a detailed guide about their previous performance, customer reviews, expert insights, and prospects.
Their growth in recent times has been exceptional, and with rising user interest, Zulutrade must enhance its services timely. Let's explore more details about Zulutrade.
What is ZuluTrade?
Zulutrade is a social trading platform that allows traders to copy experienced traders to improve their profits. The company offers various asset classes, including Forex, stocks, commodities, indices and CFDs on crypto. The social trading platform is affiliated with over 70 brokers; these affiliations allow over 1 million users across 150+ countries to access Zulutrade and start copy trading.
Zulutrade started its operations in 2007 in Virginia, USA; in 2008, it launched its primary copy trading feature connected to the popular FXCM broker. Over the next five years, they added various features to their platform, which involved signal providers, social guides and seamless funds management. In 2015, they developed a community with novice and expert traders.
The platform allowed traders to follow each other and monitor successful traders. Their most popular development came in 2017 when they announced the Crypto copy trading feature; it allowed novice traders to connect their accounts with expert crypto traders and benefit from the growing market. Their rapid growth and successes impressed many companies worldwide, and in 2022, they were acquired by Finavasia- an Indian fintech company located in Punjab.
Zulutrade has spread rapidly over the last few years; its operations have expanded in Europe, America, Asia and Africa. The copy trading platform expanded into Asia by acquiring a Japanese investment advisor. The company was later renamed Zulutrade Japan; the company operates its Asian services under a Japan investment advisers association license. The European Union also licenses them for portfolio management services; the license was acclaimed in 2015. The website also reports compliance with HCMC.
Zulutrade doesn't allow traders to open an account directly; instead, most of their traders sign up with other brokers and use Zulutrade as an add-on service. For instance, AvaTrade allows users to connect their accounts with Zulutrade to enhance their copy trading experience.
Similarly, many other leading brokers have opted for a similar contract that will enable Zulutrade to reach a greater audience.
Advantages and Disadvantages of Trading with ZuluTrade
  Advantages
  Disadvantages

A seamless social trading platform
Positive reputation across multiple regions.
Connected with over 70+ brokers
Backed by powerful investment and Fintech companies

Restricted options for manual trading in financial markets
Traders complain of sudden and large losses
Benefits of Trading with ZuluTrade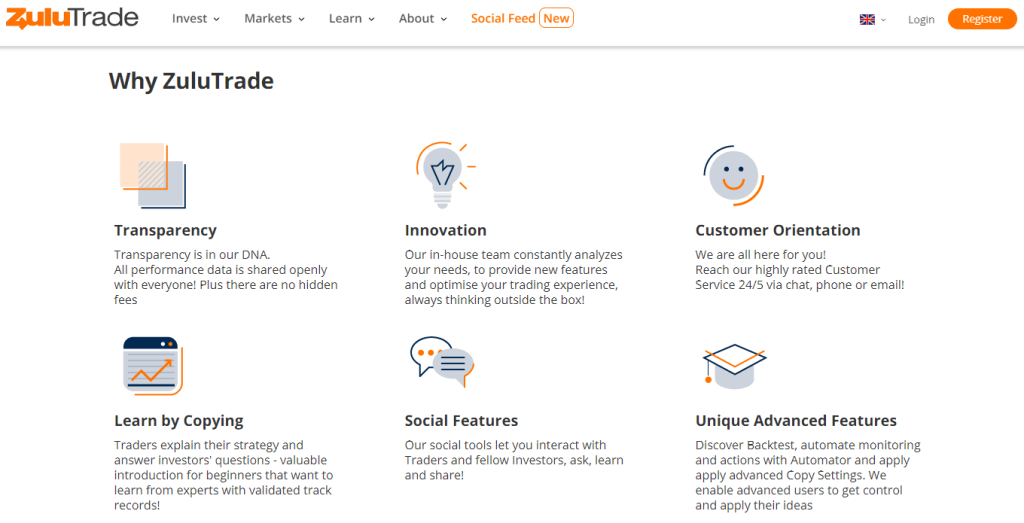 Zulutrade's foundations lie in proactive decision-making and innovation that help them stay ahead of other copy trading platforms. The company has aspired to add unique and compelling features that let traders maximize their profits.
In 2018, the company launched Combos, which got instantly popular amongst regular traders. Combos were designed to eliminate the risk from copy trading by allowing traders to build diversified strategies. The feature enables traders to select a pool of experienced traders, and the platform will automatically build diversified strategies to boost returns. Combos are designed to automate trading completely, and investors can use them to make a passive income.
Zulutrade is also popular amongst traders due to their transparent ranking procedure of professional traders. Social trading carries a higher risk than manual trading; it's like handing your money to someone else to trade with it. Hence, if the wrong trader is handed the investment, there is a fair chance you'll lose your investment. Zulutrade has established a transparent system to determine different traders' rankings, ratings and reviews.
They are ranked based on profitability, stability, and risk minimization techniques. Zulutrade also ensures any expert trader doesn't take risky positions regularly by delisting any consistent defaulter. Zulutrade has changed the dynamics of copy trading. Although we encourage traders to trade actively, Zulutrade's features are convincing for professionals to switch to passive trading.
They have added different platform services and features to ascertain traders' profits. Apart from other features, we were also impressed by its Automator functions; it is an ingenious addition to Zulutrade that controls your account to maximize profits and minimize risks.
Once you have enabled the Automator, it will monitor your social trading strategies. If they violate risk parameters, the open positions are closed instantly, and an email is sent to the owner.
ZuluTrade Pros and Cons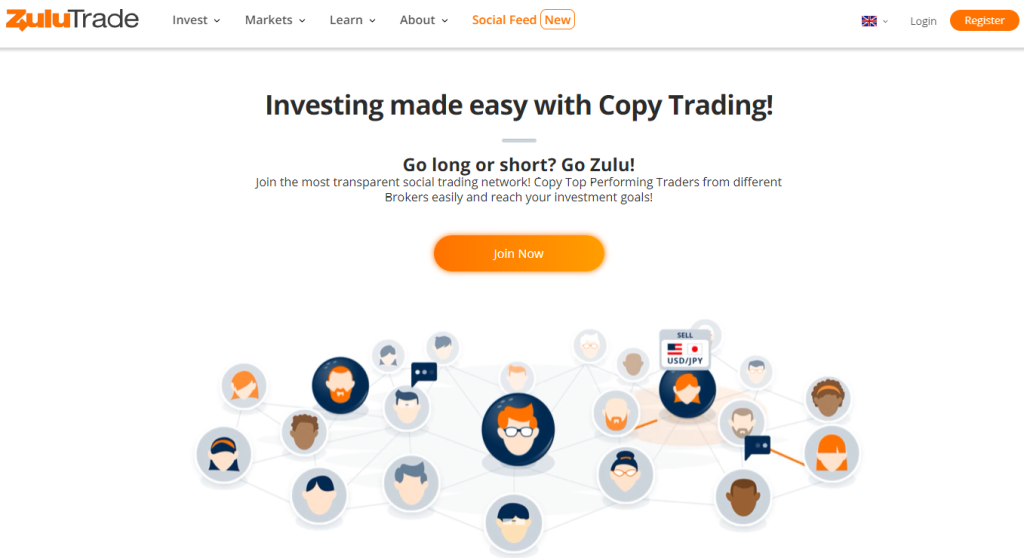 Pros
A user-intuitive platform with customer-focused investment solutions
Affiliations with reputed regulatory bodies
Transparent rating criteria for traders
Features social discussion between traders
Cons
High minimum deposit and balance requirements
Limited options of brokers for specific regions
ZuluTrade Customer Reviews
Customer reviews are the best representation of a broker's services. If word of mouth is negative, there is a fair chance the broker isn't considerate towards its users. Zulutrade has a fairly balanced share of positive and negative reviews.
Although most brokers rate it highly, customers have given it 2.8 stars out of 5 on TrustPilot. It has a 52% positive rating, which should concern the managers.
The positive reviews primarily appreciate the social trading features of the platform. They are impressed by the ease of copy trading through a Zulutrade account; most of them mention that Zulutrade saves their time in analyzing quality deals; instead, they only have to find the best traders on the platform.
Traders have also appreciated the trading platforms and tools offered by Zulutrade; the ZuluGuard and Automator are designed to ensure trading profitability and build an effective social wealth management platform. However, the negative reviews can not be ignored. The complaints usually refer to the riskiness of entrusting other traders with their precious funds. Most complainants report that their selected traders yielded small positive returns for some time, but as soon as they wanted to withdraw, a significant loss occurred that reduced their profits significantly.
A reviewer mentions that a trader can make wrong deals, and if their account shows negative results, they can make another account to hide those losses. The accusations are a significant dent in Zulutrade's legitimacy and must be addressed.
In our view, it isn't primarily Zulutrade's fault that novice traders make wrong choices. Most negative reviews were from traders who had lost money recently; hence, the results may improve once they work on the platform and give it due time. Zulutrade should create a better customer response mechanism to address their queries and concerns.
ZuluTrade Spreads, Fees, and Commissions

Unlike other brokers, Zulutrade doesn't function as a primary fund manager, meaning you must open your account with an affiliated broker and connect it to Zulutrade. Hence, the pricing process of Zulutrade may differ based on your primary broker.
The platform has varying spreads for stocks, Forex, crypto and commodities. Usually, the spreads charged by Zulutrade are separate from your broker. Hence, you may have to pay double spreads for certain account types. We advise traders to opt for an ECN account to reduce their spread charges and pay commissions instead.
Zulutrade charges a typical spread of 0.3 pips per lot for EURUSD, 0.3 pips for USD JPY, 1.0 for GBPUSD, and approximately 0.8 for EUR GBP. The spreads are significantly lower compared to other brokers; however, the overall trading costs won't have much difference.
Zulutrade doesn't charge any deposit and withdrawal fees from its users. However, a swap fee is charged when trades are left open overnight. Again, Zulutrade and your primary broker may charge the swap fees separately. However, some brokers may reduce their swap fees to reduce user trading costs. The trading costs procedure may be complex for some traders to understand. Hence, we would urge you to contact your broker to discuss possible costs incurred while trading with Zulutrade account.
Zulutrade also has a profit-sharing account that has gained incredible popularity since its inception. The account requires a monthly payment of $30, and traders aren't charged for any trading positions they take. Instead, Zulutrade charges a 25% commission on any profit made on trades. The profit-sharing account compensates additional risks for traders, but it increases the overall trading costs.
Account Types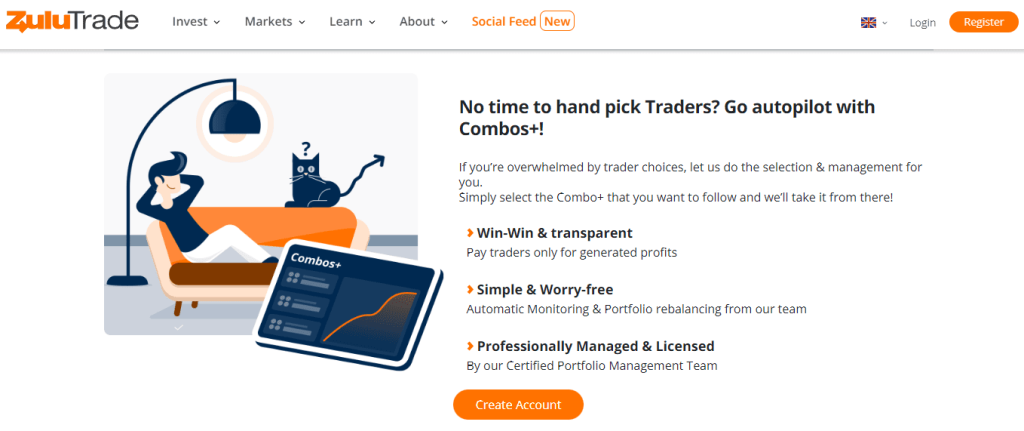 Your account type selection is as essential as the selection for your broker. If you select the wrong forex trading account, you won't succeed at reaching your potential. Hence, we recommend traders evaluate different account types offered by a broker before signing up with them.
Zulutrade used to have a classic account for over a decade, but in 2019, they launched the profit-sharing account to accommodate passive traders and ensure their profitability.
The classic account is designed for experienced traders; it gives you access to MT4/Mt5 and ZTP platforms. The Zulutrade account is suited for both automated and manual trading. To use the ZuluTrade classic account, connect your primary broker account and share relevant permissions to start trading.
Profit-sharing accounts are designed to attract the masses and allow them to copy trade like never before. Once you sign up for a profit-sharing account, you will have to select a trader or a pool of traders to copy trades.
The account doesn't charge any spreads, but a performance fee may apply. It requires a monthly cost of $30; a 25% commission is charged for profits above the high water mark.
Apart from the two real-time accounts, you can also sign up for a demo account with Zulutrade.
The process for demo accounts is fairly simple. You can register through the Zulutrade official website with your necessary details, and you will be mailed credentials to access the ZuluTrade trading platform.
How To Open Your Account?

Zulutrade offers a relatively simple method for setting up your account. Usually, users start by signing up with a popular broker and get the services of a broker as an add-on offered by the broker. However, you can also sign up individually on Zulutrade.
You can start by heading to the official website of Zulutrade. Search for the trader's program page, and click 'join as a trader' to begin your journey.
You will be directed to a form where you will have to insert the necessary information, including name, email, and phone.
By clicking on 'Next', you will find a drop-down to select your broker and connect your account. You will have to fill in details depending on your broker, account type and region.
After initiating the connection request, you can confirm it through the verification link in your email.
In a matter of hours, you can connect your primary account to Zulutrade and use its features. Once you have access to the social trading platform, you will see different details regarding trader ratings, features, and trading signals.
We recommend that you give time to adapt to the new interface before entering new trades; you can also start with a demo account and, later, switch to a real-time account once you're aware of the trading platform.
What Can You Trade on ZuluTrade
When evaluating a broker, we consider them from several aspects to have a fair judgment. Our criteria are based on traders' preferences; thus, any feature that helps them make more money or reduce risks is essential to us. Asset offerings are essential for portfolio diversification, allowing traders to keep stable returns.
Zulutrade has a diverse asset offering expanding to forex and financial markets. They have comprehensive asset choices in stocks, crypto, CFDs, Forex and commodities. The stock choices are dependent on your broker's offerings.
Different jurisdictions have different laws regarding the stock market; hence, Zulutrade's stock offerings will vary based on your primary account. Crypto copy trading was launched in 2017 and has been popular among most traders. Although the choices in cryptocurrencies are limited, the broker offers CFDs for crypto that suffice the diversification requirements.
If we look at forex trading, ZuluTrade enables traders to trade in all leading currency pairs and multiple minor pairs.
Overall, we are satisfied by the range of offerings by Zulutrade; however, the trading costs in these asset classes are often higher for traders as they have to pay higher spreads than during manual trading.
ZuluTrade Customer Support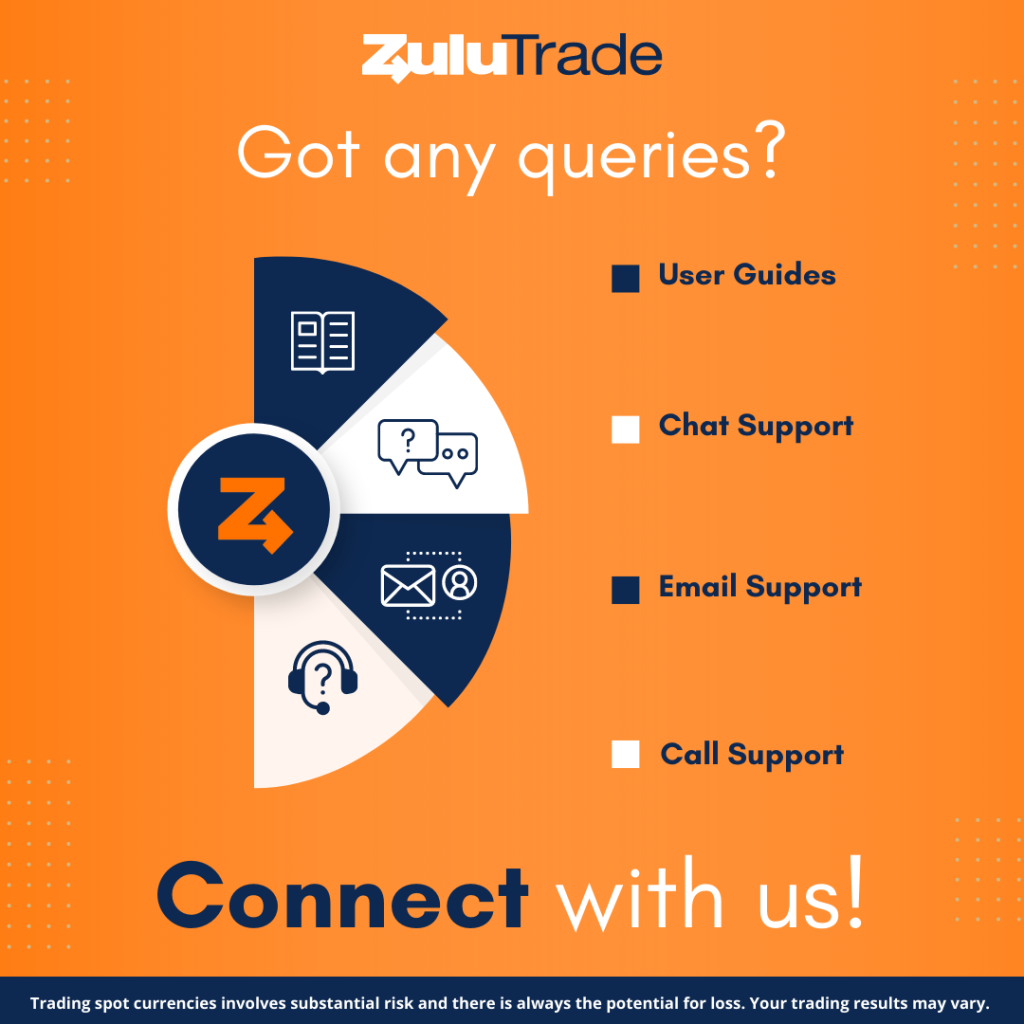 A broker's customer support is also essential in determining their suitability for a user. Zulutrade's customer support has had mixed reviews amongst its existing customers. Although the response times are incredible, the replies and responses aren't designed to cater to customer queries. Instead, they are generic.
Our experience with Zulutrade's customer support has been incredible. We approached them using their live chatbot and received a reply in under a minute. Although the answer had a generic outline, the agent was considerate and ready to provide more assistance. They also arranged a call with a representative to explain how trading on ZuluTrade works.
Zulutrade's customer support can be contacted using phone, email, fax, live chat, and social communities. The social trading platform has established a proactive trader's community where novice and expert traders can exchange queries, ideas and insights with each other.
Customer reps of Zulutrade also monitor the social circles, and any common customer query is heard and addressed instantly. Unlike other brokers, Zulutrade's email responses are also quicker, and you can expect a reply in under 12 working hours.
Overall, our experience with Zulutrade's customer support was fantastic. It ensures they have worked to improve customer relationships and foster a healthier trading environment.
Advantages and Disadvantages of ZuluTrade Customer Support
  Advantages

  Disadvantage

Multilingual support in over ten languages
Prompt replies with relevant details
Call response times are quick
Customer support agents are cooperative and considerate

Not available on weekends
The answers are often generic or copied
Security for Investors
  Advantages
  Disadvantages

Registered with the japan investment advisers association
Authorized by the HCMC in the EU and USA
Connections with over 70+ brokers
Awarded with 'social trading solution' award

Low positive rating at only 52%
Customers accuse account manipulation for losses
Withdrawal Options and Fees
Before wrapping up the article, it is essential to deal with the withdrawal policies of a broker. Many brokers use fine print to hide predatory details from their clients. Once they try to withdraw, the veil is uplifted, causing losses and panic.
Zulutrade has been pretty clear with its deposit and withdrawal policy. The website states that you don't have to make any deposit to your Zulutrade account; instead, your deposit and balance of the primary account are transferred to the ZuluTrade account.
Once you start trading, you must pay both your broker's and ZuluTrade's charges. As per Zulutrade's policy, you can't withdraw any amount until your account has a minimum balance of $100.
Once the request is made, it takes Zulutrade up to 60 days to process a withdrawal. The withdrawal times could be better, considering most leading brokers complete the process in less than a week.
Zulutrade offers different withdrawal methods; you can use bank, e-wallets, Zulu Mastercard, and cryptocurrencies. The intermediaries may charge separate fees based on your withdrawal account. A bank transfer costs $45, and PayPal will cost $20 for less than $500 or 3.9% if the amount exceeds $500.
Overall, the withdrawal options and policies by Zulutrade are pretty disappointing. Most brokers offer better policies, which makes them comfortable for investors to deposit and withdraw their profits. Zulutrade must improve its withdrawal policies and efficiency to provide a better trading experience for its users.
ZuluTrade Vs Other Brokers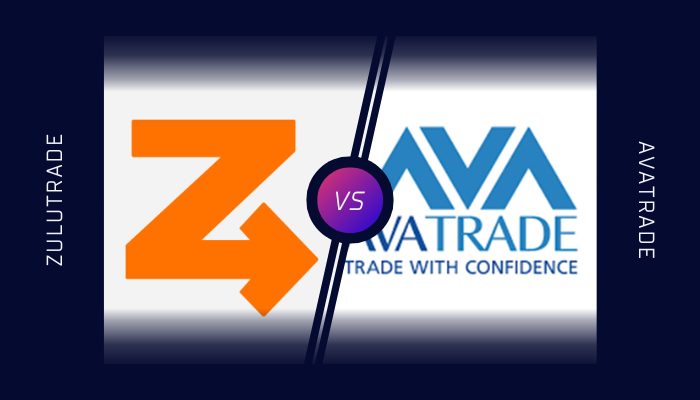 Avatrade is probably the most popular broker affiliated with Avatrade; the two brokers aren't a direct competition; instead, you can use Zulutrade as a complementary to your Avatrade account.
AvaTrade started its operations in 2006 from Dublin, and its regulatory licenses come from different regions across its clientele. Their growth has been solidified due to their diverse offerings and asset classes. With Avatrade's regular account, you can trade up to 300 asset classes, including stocks, crypto, CFDs, options and indices.
The asset diversification in Zulutrade isn't as comprehensive as Avatrade, and traders may have to give up some choices.
AvaTrade also has competitive costs, making it a good choice for maintaining long-term profitability. The spreads for their standard accounts start at 0.9 pips; however, if traders opt to use Zulutrade, they may typically have to pay an additional spread of 0.8 pips per lot.
As a Zulutrade account should be connected to a broker, it isn't logical to compare Zulutrade with one of its associates; rather, the question should be whether you should use Zulutrade as an add-on.
With AvaTrade, you can access state-of-art trading platforms, which provide abundant tools and indicators for manual trading. If you want to copy trade, you are still not bound to sign up for Zulutrade. Instead, you can use the copy trade feature offered by AvaTrade.
The positives of using Avatrade's copy trade feature are the reduced trading costs. However, the features provided by Zulutrade in terms of rating transparency, Combos, and ZuluGuard may not be available.
Our smart suggestion for traders would be to stick with Avatrade's standard trading account and use the Ai and copy trading features the broker offers. It would help if you didn't switch to Zulutrade, as it will reduce your profits, and you may face serious delays in receiving your withdrawals.
Nonetheless, if you're a trader with long-term plans and no trading knowledge, Zulutrade is definitely a better option and a safer bet.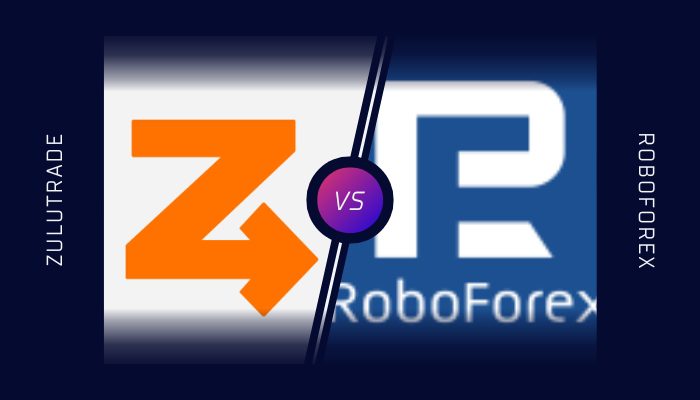 Roboforex started its operations around 2007- the same time as Zulutrade. Both brokers have experienced similar growth; however, their services have taken different directions. Although both brokers have contemplated trading bots and social trading in their platforms, Roboforex has focused on offering a full-proof trading solution. In contrast, ZuluTrade focuses more on social traders.
Roboforex requires a minimum deposit of $10 to start trading, while the average trading deposit for Zulutrade is over $300. Hence, the target market is comparatively larger for Roboforex than for Zulutrade.
The Zulutrade website confirms that Roboforex isn't associated with Zulutrade, so you can't connect your Roboforex account to Zulutrade. If we look at Zulutrade and Roboforex separately, the overall trading experience and costs can differ significantly.
Roboforex offers trading securities with over 12000 assets, while Zulutrade's amount is restricted to some hundred. Similarly, trading costs for a Roboforex ECN account start at 0 pips, but usually, the spreads are pretty high for the Zulutrade platform.
Roboforex offers MT4/5 and Ctrader, which are sufficient to analyze trading securities. The social trading features provided by Roboforex allow traders to copy expert trading strategies and make a passive income.
However, Zulutrade's trading platforms are far more advanced than Roboforex, but they come at a higher cost. The Combos, Automator, and trading transparency are standout features amongst most social trading apps.
The selection between Roboforex and ZuluTrade may vary between different traders. Some traders may sacrifice lower costs for advanced features with Zulutrade. Other professional traders may prefer Roboforex due to its features and trading ease.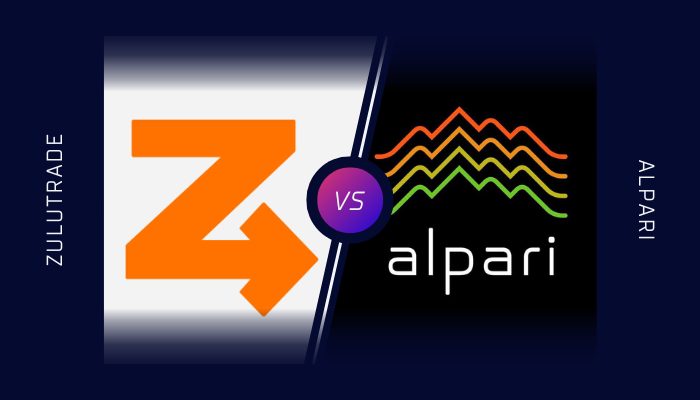 Alpari started its operations in 2009 and has gone global over the last decade. The company's market saturation is in Asia, but it has audiences in Europe and America. Although Alpari doesn't have robust licensing, the broker has a positive reputation amongst its existing customers. Zulutrade doesn't support Alpari as an associate broker, so you must sign up separately with Zulutrade to use it.
If we compare the two brokers, Alpari caters to a larger audience base due to its low minimum deposit requirement and better client diversity. While Zulutrade requires a minimum balance of $100, you can open an Alpari account for as low as $1.
Alpari also has five different account types catering to novice and professional traders. In Zulutrade, you don't get account diversity, as clients can only choose between classic and profit-sharing accounts. The classic account allows manual trading, but its options are restricted. You can't enjoy the same flexibility as on Alpari. The trading costs with Zulutrade are another problem that their traders might face.
Alpari gets an edge against Zulutrade with lower costs and easier client access. Nonetheless, Alpari's existing users have complained about the broker's lack of social trading features. Alpari doesn't have an extensive AI support system which limits the trader's potential. The lack of trading signals has also been a common struggle for Alpari traders.
On the contrary, ZuluTrade leads the market with its technological advancements; they have all the necessary and attractive features to support passive traders and help them maximize returns.
Overall, Alpari and Zulutrade are different brokers well suited to diverse audiences. Low capital active traders will have a better time trading on Alpari due to its low costs and better offerings. However, passive traders and professionals may prefer a Zulutrade account.
Conclusion: ZuluTrade Review
Social trading platforms have become increasingly popular amongst new traders investing while employed at full-time jobs. Copy trading allows them to enjoy good returns without wasting their precious time.
Zulutrade is one of the market leaders in auto trading, and it has made a popular name for its copy trading services. The pros of Zulutrade are apparent; it offers a user-intuitive platform filled with various features to accommodate the social trading needs of the masses.
Their transparent rating criteria help you monitor the performance of an EA before selecting them. The Automator and ZuluGuard are also helpful at reducing your losses and ascertaining positive returns. Moreover, we were also impressed by the offerings of the profit-sharing account. Although it has a high commission percentage, it reduces trading risks for new traders and helps them trade in a comfortable environment.
Nonetheless, ZuluTrade may come with additional costs that most traders might not find profitable. Also, it is risky for traders to rely primarily on social trading as it puts them at stake as a trader who can make mistakes. We always advise traders to learn about a market before venturing into it. You should evaluate the pros and cons of social trading over manual trading.
If you think social trading has the potential to meet your goals, you should invest a fraction of your investment first, so you can find out how it works and whether it satisfies your objectives.
ZuluTrade Review FAQs
Is ZuluTrade legit?
Zulutrade has been providing its services for over 15 years. They have affiliations with over 70+ registered brokers, who cater to an audience of more than a million traders.
The copy trading platform offers trading history, performance, and other rating parameters to help copy traders make good choices. Nonetheless, you should use the necessary precautions to avoid selecting the wrong trader.
Is ZuluTrade regulated?
Zulutrade is a trusted name in the copy trading market; they are registered with the general japan investment advisers association and HCMC. They were recently acquired by Finvasia, which is a popular fintech startup.
The social trading platform also has a long history of innovation in the trading field. Their acquisition by a tech giant ensures the company can be trusted with your funds.
How much is the minimum deposit for Zulutrade?
The minimum deposit requirements for Zulutrade may vary depending on the broker. Usually, traders need to deposit about $300 to their primary broker to access all facilities offered by Zulutrade. However, per Zulutrade's policy, you can't withdraw your investment if the remaining balance is less than $100.