Another Forex Lesson from an extract of our Forex Private Group discussion
Forex Trading Pair: Gbp Aud
The Gbp Aud was mentioned days before meeting the price pivot (white line) of 1.583. Price stopped right at the area to form a price action pin bar as it got rejected by the strong price pivot.
However, if we took the price action pin bar – we would have either took a partial profit or got out breakeven. As mentioned that the gbp is still strong and the flooding at Aud is not getting any better.
With this, we will expect price to head further up until the flooding eases. Price is now stalling at the 365 moving average area and if it breaks up. Price will continue its bullish route.
In the daily chart, there are only bullish price action bars all the way without any obvious bearish bar. Therefore we will not go against the bullish strength of this pair.

This is our yesterday's evaluation of forex trading pair: Gbp Aud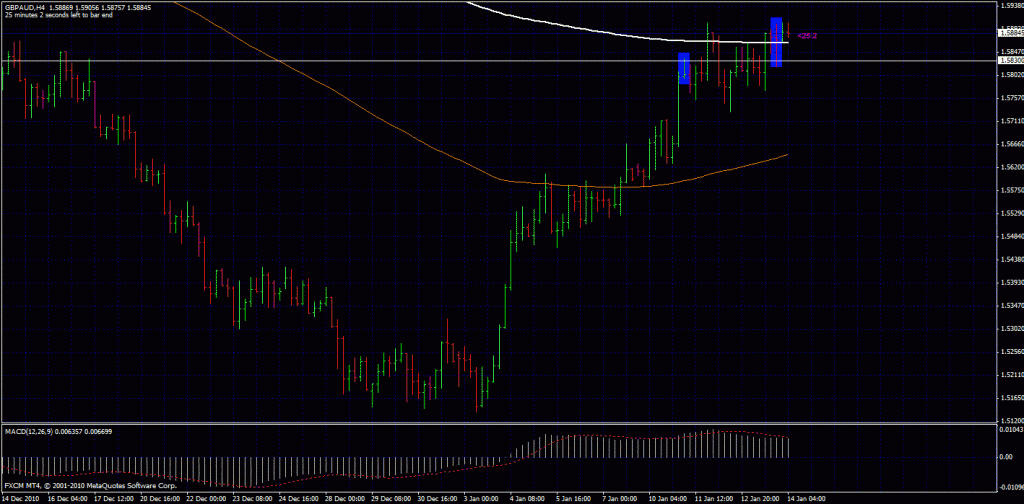 Price has today broken the 365 moving average in the 4hr time frame and formed a price action pin bar (highlighted blue box) as seen in the chart below. With such a scenario, there's a good chance that price will continue its move up.
Ezekiel Chew
ps: Click the "like" button and drop a comment below. =)
Next Expert Article: Forex group discussion (part 2)