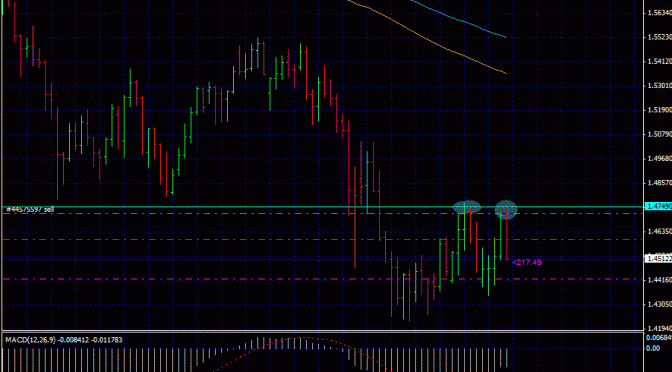 Forex trading pair: Gbp Usd Daily
Simple trade – 2nd touch back to the price pivot. Entered on the peak.
Lets look at the 4 hour chart.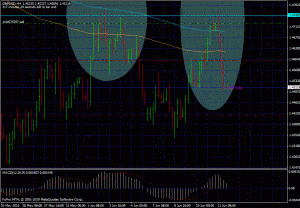 Outside bar reversals right at the price pivot.
Played a one bar trailing stop one the basis on the strength of the bearish bars.
200 Pips to date.