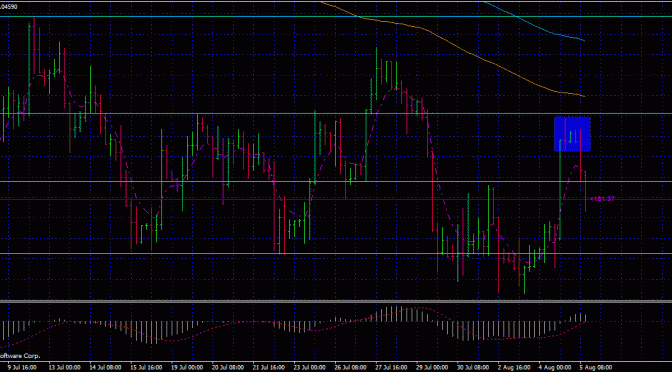 Forex Trading Price Action: Pin bar
A lot of traders have this question in mind:
When we see a pin bar. But it does not trigger immediately on the next bar –
What should we do?
In my experience, when a price action pin bar occurs: If the pin does not break by the next 4 bars.
Price may not be heading the direction of the pin.
On the above chart example: Usd Chf 4hr
Price did not break the pin on the 2nd following bar. This will get you thinking if the pin is still going to trigger.
As this is only the 2nd bar after the pin, i did not close my pending sell stop order below the pin.
True enough the 3rd bar broke the pin and took the trade nicely down.
Next Intermediate Article: How to use moving average