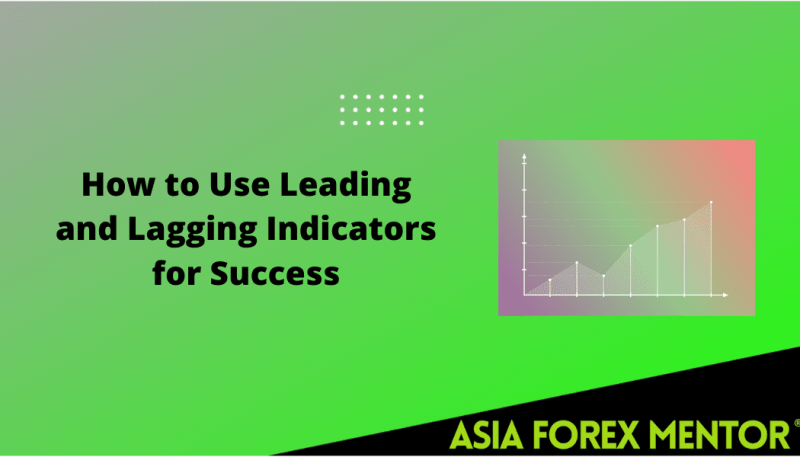 Organizations measure their performance levels with key performance indicators (KPIs). These are metrics, which show if the objectives are being met, and indicate options to improve performance. At the same time offering insight into aspects such as product quality, predictability, return on investment, and many more.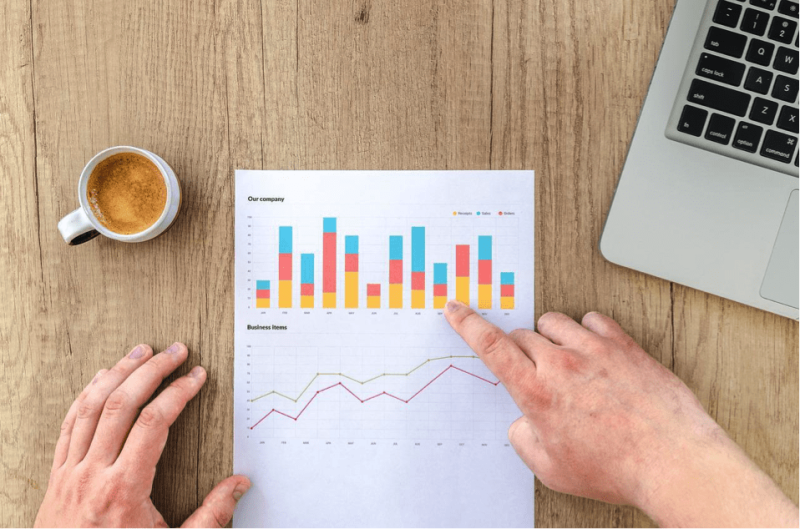 The importance of KPIs is in their ability to estimate the company's strategic growth. But every KPI is followed by implications of conditions that affect trends and offer predictions about future development. Leading and lagging indicators estimate the company's current state in the case of lagging indicators and forecasting future events with a leading indicator, that way the company can meet precise projections.
Also Read: How to Use NinjaTrader Indicators
Contents
What is a Key Performance Indicator
Indicators provide statistical values that estimate present circumstances and predict trends and outcomes. With key performance indicators, a company shows effectiveness in accomplishing important objectives.
Business objectives are elements like predictability, costs, quality, ROI, and innovation. With fundamental analysis, indicators are used to quantify conditions and produce insight into the future.
What are Leading & Lagging Indicators?
Business managers implement leading and lagging indicators to get a better grasp of the conditions. Managers use the metric as a type of compass, which signals IF the company is on track to fulfill objectives.
Lagging Indicator
Lagging indicators can get perceived as output metrics. And are easy to use and offer reliable information, but are difficult to change. They provide managers with details that reveal the best option to achieve the wanted results. The lagging indicator estimates the present level of performance and production.
The lagging indicator encourages managers to figure out, what are the level of customer satisfaction, the number of products produced, and the response to economic trends.
With lagging indicators, business leaders quantify the output and use those numbers to estimate future success. This is done by analyzing things such as:
Profit
Revenue
Costs
Customers
Rates of renewals
Leading Indicator
If lagging indicators offer data on outputs, leading indicators can get understood as inputs. They signal the necessary actions are necessary to accomplish the desired objectives with measurable outcomes. By offering a pathway forward, they lead to successfully meeting business goals, and that's the reason for the name "leading".
The leading indicator enables business managers to discover how they can manage performance for higher levels of success, the required skill set for the team, and options to speed up production.
Leading indicators serve as benchmarks. And when the set goals are accomplished, that is a signal that objectives are being met. Examples of leading indicators for a company with subscription programs for their programs can be:
New customers that sign up
Renewed subscriptions
Number of customers that made a purchase
Implementing Lagging Indicators
Lagging indicators get activated by an event that has happened recently.
For example, assessing the outcome of an event, such as a training program, or product release. In those situations, a lagging indicator gets implemented to reveal what got produced, the reception by attendees, and who attended.
Frequently lagging indicators are combined with leading indicators to identify trends and if objectives are met. This gets simplified with a proper technology infrastructure that provides insight by making comparisons of leading and lagging indicators.
Example of Lagging Indicators
Because lagging indicators measure something that has happened, they are a practical business asset. But some organizations get heavily invested in lagging indicators, and the reason is they are easy to measure. This is done at the expense of leading indicators that get neglected in strategic planning.
The best option is to use both. We can examine examples of lagging indicators, that can help you get a better understanding of how they work in practice, and the dynamic they form with leading indicators.
Businesses Convention
Let's assume you have participated in a convention that promoted the product and services of your businesses. After the event has concluded, you will be interested to determine if the desired outcome is achieved. This can be done with lagging indicators such as:
What was the attendance at the convention? This indicator reveals the interest in the products.
How much did the convention cost? It's a parameter that can estimate the return on investment.
How many of the attendees subscribed to the newsletter? This lag measures engagement.
Also Read: Most Accurate Intraday Trading Indicators
Implementing a Leading Indicator
Leading indicators are more abstract and this creates difficulties for managers in tracking the results they generate. The point of a leading indicator is to show where your business is heading. If focusing on lagging measurements, such as revenue, then you can ignore other small but crucial segments of the market. This can be another location that can be a suitable market for your product.
And this is the strong side of leading indicators. They track purchases in other regions and signal new market opportunists. Taking advantage of these prospective options can improve profits by putting more resources into improving the position in the previously underutilized market. This is not something you can discover by inspecting overall revenue. When attempting to estimate future growth than is advised to go with a leading indicator.
Example of Leading Indicators
Leading indicators are more difficult to measure yet provide better insight into the future. Often get used with lagging indicators to produce metrics that indicate future growth.
Business Convention
In our previous example, we looked at lagging indicators from a convention, and one of the indicators used tried to determine the cost of participating in the convention. Managers can implement the lagging metric to discover the potential for return on investment in the next quarter or year.
To do this it's necessary to use leading indicators that show sales growth in the specified period. When you acquire these numbers you can compare them with the expense acclimated with the participation in the convention.
Some leading metrics that can get associated with the convention are:
What region will generate more sales? Concerning the attendance, this indicates which markets you need to focus on after the convention.
What sales objectives can we expect in new markets? Because you are planning to expand in specific areas, this will show the growth percent.
What will be the attendance at the next convention? With lagging indicators such as total attendance, managers can assess future attendance.
The Disadvantages of Lagging Indicators
The big disadvantage of implementing a lagging indicator in a case of safety training is that it shows how effective is your personnel in resolving some potential situation, but not how to prevent incidents. Lagging indicators are not useful to measure prevention. If managers know the company has a small injury rate, they can get complacent and ignore risk factors that can result in future injuries.
Use Them Together
Assessing the outcome of your effort is best achieved with a lagging indicator, yet tracking lagging metrics can be complicated. It takes time to get the data, and there is not possible to perform modifications to your strategy. They only reveal what has occurred. To overcome this problem use a mix of leading and lagging indicators. With the leading indicators, managers are able to perform adjustments and increase chances for success. By combining a leading with lagging indicators you can estimate progress fast.
Conclusion
The bottom line is that managers use KPIs for measuring performance, and to discover if business objectives are accomplished. The problem is that if implement lagging indicators without leading indicators, you miss half the picture.
Lagging indicators encourage brand recognition and need to be used in combination with leading indicators, they mutually support each other and improve the growth of a business. However, they are not the definite solution, they are productive when used in tandem with more precise KPIs.
FAQs
What are examples of leading and lagging indicators?
A lagging indicator is a measurement of output, the number of sales in a store is a lagging indicator. The number of orders for a product is a leading indicator because it offers a predictive measurement.
What are the leading and lagging indicators KPI?
With a leading indicator, managers discover how to generate the planned results, while a lagging indicator shows the present level of performance.
What are some examples of leading indicators?
Examples of leading indicators are an index of consumer confidence, and average hours worked.
How do you identify leading and lagging indicators?
Leading indicators predict the future while lagging indicators show what has been accomplished, and revenues are a lagging indicator because they reveal what has occurred.