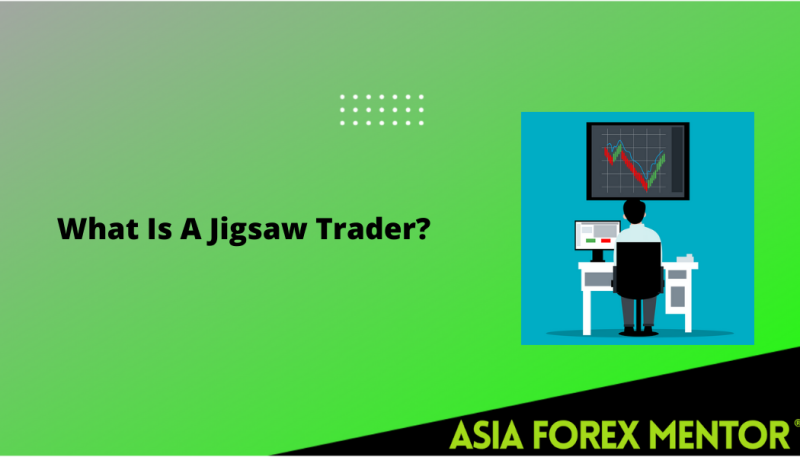 Traders in the modern era benefit from automated software tools that make it easier to implement trades and follow the market dynamics. The stock market is big business, and there are a lot of proprietary trading techniques that get packaged as software applications with different options that promise exceptional results.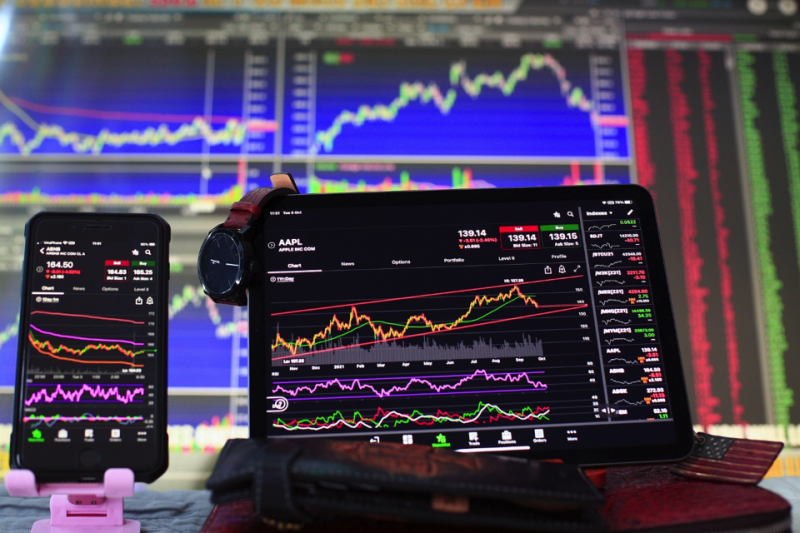 One such platform is Jigsaw trading which is a versatile option for trading futures without substantial risk, that's used by proprietary trading firms and prop trading firms.
However, although most software tools offer a great benefit even for the most experienced investor, by streamlining the flow of relevant information, for success in the market, it's necessary to have a balanced approach between a quality trading platform and an educated trader.
For an investor, it's crucial to understand the trading data he is observing, and know how to harness the potential of the trading software used for trade management.
Also read: How Market Conditions Affect Your Trading
Contents
Jigsaw Trading Platform
The proprietary jigsaw trading platform is adequate for professional traders. But also for investors that try to make it by themselves working from their homes. No matter the level of expertise, every investor has to understand few principles, which are driving the profession.
The priority is to learn what factors are driving the market, and several methods make it possible to locate the elements that are initiating change in market circumstances.
Focus on Order Flow
Once the changes have gotten confirmed, traders need to adapt to the developing situation, and with trading platforms, the whole process is more expedient.
While some like to use pricing charts, the principle that is the central focus of Jigsaw is a complete order flow chart. It's always important to know what drives the market, and the flow of orders is a deciding element, signaling a large trade alert.
For some, it's one of the main shortcuts in the industry, and with the daytradr trading platform, everything is organized making it possible to read the pace of order flow.
Traders have one goal and that's to make profits and with a software solution like Jigsaw, it's possible to use it as a primary order entry tool.
Trade Management Options
The point of software is to help traders easily migrate from charts to order flow and have a clear perspective, by observing the amount of manipulation that occurs.
That way having an unbiased approach to see who is in control of the market, and find out how trapped traders are functioning and is the market on your side after entry.
Tools are a great resource, but they are worthless if the person that is using them is not trained in the proper techniques.
Teaching Recourses
That's why Jigsaw offers teaching resources, and communication channels like a chat room where traders can exchange experience, but there is also an option to contact the company directly via email and have your queries about the software, answered by the team.
Three Tier Education System
The Jigsaw tools can get learned thru the comprehensive educational program offered. The basic training is free for all jigsaw users making it possible to learn everything about order flow trading.
The advanced sessions focus on education about trade management, trading lower makes, and open markets. While the final stage is knowledge provided by institutional day traders that implement the shared trading method daily.
The Importance of Trading Data
Jigsaw daytradr is a trading software attempts to provide an edge in the markets by revealing objective trading data and locating the order flow and the disproportion amid sellers and buyers.
The interaction between buyers and sellers can get observed in real-time with the platform, and traders will have the instinct to react appropriately and use the dynamic of the buyers and sellers to formulate decisions about upcoming trades.
Adaptable Settings
And the best thing is that investors can modify settings in the platform for a more accessible interface.
The focus of the application is the price ladder, and some extra charts and tools make it possible to receive market data that will give traders the confidence to invest in positions that they believe are promising, because of the indications offered by Jigsaw.
Also Read: Investor Emotions And How It Affects The Stock Market
Solid Option for Trading Futures
The Jigsaw got designed for trading futures, and when mastering the skill of trading, most investors have to learn the two sides. The initial thing is to figure out the market attitude. No matter what type of behavior you are looking for like short-term ranges or momentum, the key for success is to understand what is happening, that's why the term pattern gets used, and trading software makes it possible to locate patterns.
Identifying the patterns is not complicated. By concentrating on a certain market, traders can learn how the range emerges, a period when it happens, and what is generally happening in other markets.
Understanding Market Behavior
Learning the attitude of the market makes it possible to trade the selected asset, yet it's crucial to know that behavior is not trading. Once the situation in the market is understood, investors can begin trading, this is the second stage, knowing how to trade the behavior.
Smart trades start to invest once the behavior is pinpointed, and they start creating a tactic to exploit it. The edge is in the knowledge that comes from past trading performance.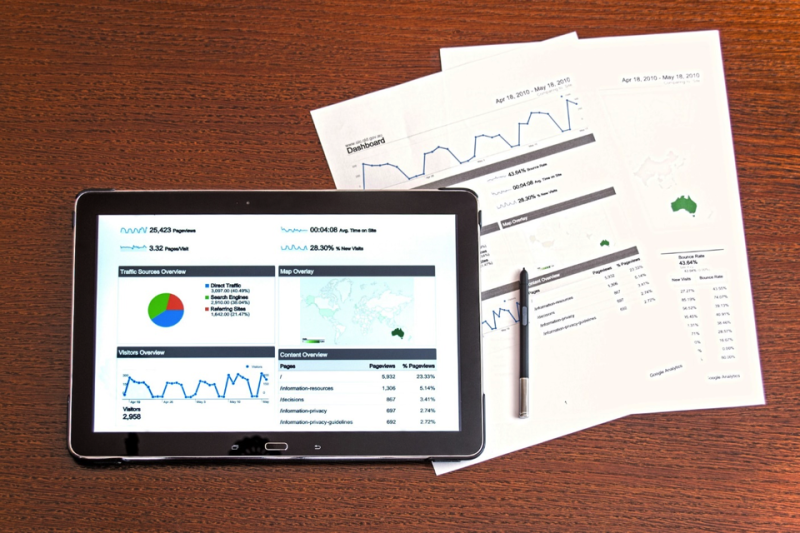 Automation Creates an Advantage
With trading software, some traders have more confidence because of the large recourses offered and automation that does a lot of the work, but no matter the quality of tools, it's necessary to first identify the condition before starting making trades.
Trading Simulator
The best what to get a grasp of trading techniques is to practice and experiment with demo accounts, that offer realistic scenarios. That way new investors can learn from their mistakes. There are platforms that don't make the process easy, but that's not the case with the Jigsaw.
And while most trading applications take a favorable view in training mode, the way Jigsaw daytradr structures its trading simulator is a bit different, attempting to offer a realistic approach on limit orders and slippage on stop and market orders.
Most newbie traders that use Jigsaw Trading Simulator benefit from a system that offers a realistic method for trading.
Multiple Trading Features
Some of the features are the option to follow the effect of trades hitting the market, getting block trade alert, order flow event alerts, automated exit strategies, trade statistics analysis, realistic trade simulator learning, trade history calendars. Other traders benefit from pre-market notes integration, market holding balance, and virtual currency exchanges.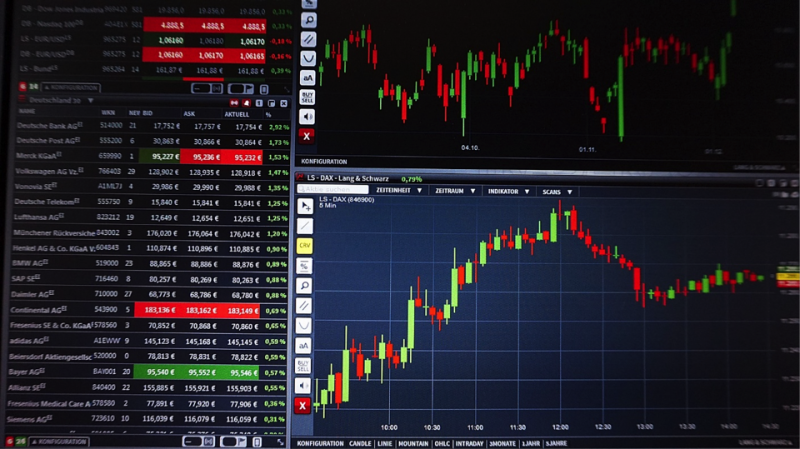 Conclusion
Traders who want to make informed trading decisions need a tool that offers a truly flawless trading experience and makes them have a sense they are controlling the process can benefit from daytradr. It's not complicated to set up the platform, and numerous options to configure the choices are what traders exactly need for a successful strategy.
It's important to remember that with most trade platforms past performance is not necessarily indicative of future positive results.
With the Jigsaw platform, professionals and new traders get a system that offers a tested method for trading futures.
FAQs
Is Jigsaw Worth Trading?
Jigsaw Trading offers different options that make for a comprehensive platform that is considered one of the best trading software in the market. Most customer reviews are positive, and the interface makes using the application easy to use.
Is Jigsaw Trading Free?
No, it's not free, there are several packages offered with different pricing models. Every level is more expensive but also provides more resources.
Is Jigsaw Trading a Broker?
Jigsaw is not only a platform it's a low-cost futures broker, but that is also easy to use.
How do You Use a Jigsaw Dom?
Depth of market (DOM) is an estimate of the demand and supply for tradable assets. It is created from the amount of open sell and buy orders for an asset.