Asia Forex Mentor – Asia's Largest Education Company* based on traffic numbers for year 2015, 2016 and most importantly..
Majority of our students know us through referral via word of mouth. Our students recommend their family members, friends, colleagues over to us for 1 reason. They make money with what we teach. No fluff, no bullshit, actual professional trading – the lifestyle method.
"People come and refer others to AsiaForexMentor because what I teach works. I've produced tons of successful students who have gone on to quit their job and become full time traders & fund managers. The list of testimonials which I've collected among the years from my students and mentees are in piles…"
"I've been a full-time forex trader since 2000 and a forex trading mentor for over a decade. Asiaforexmentor was founded in 2006. Way before the whole load of crappy forex courses and robots (EAs) came to the market. We are the authority in the forex industry and are invited to speak at various events all over the world."
"Over the years, I've tune my trading to be from a trader who is bounded to the screen for 12 hours a day to being a "lifestyle trader" who trades only when there's a setup that meets our plan and analysis (1-2 hours a day). Meaning that I revolve forex around my life and not my life around forex." – Ezekiel Chew, Founder and CEO of Asiaforexmentor
Now, Read This Next Part Very Carefully
The system these students are talking about isn't one of those Forex Robots you've probably seen online. You and I both know that if those really worked, everyone on earth would be buying one.
My students are taught the exact same system I've been using for over a decade to make a full time living as a forex trader. Some of them work day jobs and trade only a few minutes a day, others have become full time forex traders like myself.
If you're reasonably smart and the least bit patient, I'll show you how to do the same thing. It's not hard, but you DO need to know what you're getting into. So let's start by answering the common questions my new students have had about this forex training…
Where Can I See a Sample of What Your Students Are Learning?
To see a sample of what I'm teaching my students in our popular AFM Forex trading Course | special mentorship program, you can sign up for my Famous FREE forex trading strategies. It's like a mini forex university – containing different levels from Beginner to Expert. After clearing the levels, the knowledge you've gain are beyond 90% of the forex traders. Fill in this form and I'll send you full access today FREE
Get Access to Asia Forex Mentor Forex Trading University – 100% Free
*If you change your mind after signing up, you can cancel your subscription right from your email inbox in
just 3 seconds
Join the many followers of my forex blog. This is where I share my years of forex trading experience
Insights of what you'll be learning
Description
Asiaforexmentor Investment Summit in Singapore (Asia)
Description
Live Trade – Breakdown of the US Presidential Election (Donald Trump vs Hillary Clinton) – $100K Profit
Description
Ezekiel Chew Speaking at Forex Expo in Singapore on "How to Profit from Adversity in Today's Market
Description
Forex Trading Strategies – How Much Money Do you Want to Make?
Is This Forex Trading Course | Special Mentorship program Only for Beginners?
No. I have students who are just getting started and I have students who have spent over fifty thousand dollar on Forex training and been actively trading for years.
But the more important question is: How consistent is YOUR ROI and your income? What's your average ROI? Could you quit your job tomorrow and still pay your bills using forex trading alone and still have enough money to keep trading?
If not, what could it hurt to investigate a system that will help you do all of the above? Whether you're advanced or just getting started, what really matters is results. So if you're not consistently getting the results you want, you owe it to yourself to join those who are getting those results.
Isn't Forex Trading Risky?
Any kind of investing is risky if you don't have the right knowledge, the right tools, a good mentor and if you don't manage your own internal sense of urgency. I know people who have lost money trading stocks, bonds, options, currency and even investing in real estate and mutual funds, all of which are supposed to be safe.
Some peoples' money isn't even safe sitting in their savings account because they have no plan for managing it. All this happens because of the person's lack of knowledge, planning and, most of all, lack of self-control.
The good news is, while only 4% of forex traders are profitable, those 4% are consistently profitable. My friend, NO ONE is that lucky. They know something the other 96% doesn't know, they have a dependable system which they follow and they don't let their emotions get in the way.
I'm convinced that anyone can make forex trading safe and profitable. I know this because I've been one of those 4% for over a decade, and if you're reasonably smart and have a little bit of patience, you will be too.
What Will I Learn with Your Forex Trading Course | Special Mentorship Program?
This is a summary of what you'll learn using AFM Price Action forex trading system (Do Note that this is just a preliminary portion of the 3 Months Mentorship Program – In our mentoring process we go way deeper, way advance and fully customized to every individual):
Money Management Skills: How to manage your funds so you always have enough money to trade with.
Risk Calculation: How to calculate and manage the maximum risk involved in every trade.
Trading Psychology: How to take the emotions of fear and greed out of trading and time your trades for ultimate profitability. (This is probably the most important, and most neglected trading principle)
Stop loss strategies: How to put a lid on your risk if a trade goes ill.
Entry Strategies: The best way to enter any trading position. Dozens of strategies are covered so that you can choose the one best suited for your trading style.
Profit Taking Strategies: Strategies for creating consistent and predictable profits and income.
In depth Price Actions Skills: This is the most powerful, yet least understood trading principle. Most people think they're doing price action analysis when they're really just guessing. I'm convinced that this is one of the biggest differences between the 96% and the 4% and I'll show you how to get on the ride side of that statistic.
THIS IS IMPORTANT: Ezekiel is now only doing one on one mentoring with a Select Few Each Month. 
Ezekiel is no longer doing mass teaching. And only looking to work with one on one mentees that meets his stringent criteria. He now dedicates his time with his family and therefore can only spare a portion of his time with a select number of mentees.
Through his 11 years of coaching, he have revolved his coaching methods to more than just a mere 2 days program – This is how traders blow thousands on forex trading training which never gets applied or which they didn't even have the chance to fully absorb.
It's now a comprehensive FULL 3 months mentoring program with specific tasks and homework to do. With this revolutionary program, superstars are being made.
Why Do So Many Forex Traders Lose Money?
Yes, the bitter reality is that only 4% of Forex Traders make any money at all. Even hedge fund owners and bankers lose money once they try to trade on their own. This happens because they're used to trading according to a set of rules that their employers requires them to trade by.
But when they leave their employer, those rules go out the window and they have to manage their own internal motivations. This is how greed and fear can get the best of even the most knowledgeable traders. Shockingly, a lot of these traders end up having to "fall back" on teaching what they know and YOU end up paying them thousands for a training seminar.
This is one reason I'm thankful for being self-taught. I was forced to discipline myself, and I help my students do the same thing. My system takes the emotion out of trading and helps you become one of the 4% by teaching you more than just strategies.
Can I Get Rich with Forex Trading?
I'm sure it's possible, but in my opinion this is the wrong mindset to approach forex trading, especially in the beginning. I've made a lot of money over the past 17 years, but I didn't start out that way. I spent a lot of time studying first and honestly, I let a lot of good opportunities slip by during that time because I knew I needed more knowledge before making live trades.
Now that I've been coaching forex trading for a full 11 years now (past the decade mark), I've found that EVERY person who gets into this with big dollar signs in their eyes loses money. Not most of them, ALL of them.
A good forex trader isn't driven by the need to get rich, they're driven by a strategic way of thinking and making decisions. This is why my system teaches you to trade without being driven by urgency or by the need to make a ton of money overnight.
Is Your Forex Trading Course Singapore | Special Mentorship program Only for Students in Singapore?
No, this system is being used by students all over the world:
United Kingdom
United States
Singapore
Australia
Brazil
Canada
New Zealand
Japan, Korea
Dubai
Asia – Indonesia, Brunei, Vietnam, Thailand, Malaysia, Philippines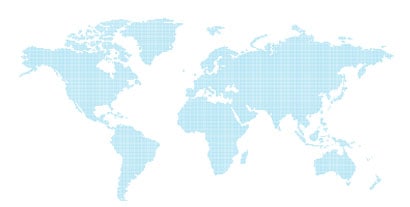 I Have a Day Job, Will I Still Have Time to Trade and Learn this System?
Yes, as long as you're willing to invest just one or two hours a week minimum, you'll be fine. With my forex lifestyle trading methodology, trading doesn't take a whole load of time and not looking at your screen for the whole 8 to 12 hours a day which is extremely bad for health in my opinion.
Traders who spend too much time analyzing and studying at their keyboards usually end up making decisions too late or too early and missing opportunities or losing money.
CLICK HERE TO LEARN MORE
Some of Asiaforexmentor's Student Reviews and Results
In Your Experience Ezekiel, What are the Biggest Mistakes Forex Traders Make?
Inconsistency: many forex traders make huge amounts of money in just a few days, only to lose it all. This is why it's smart to focus on consistent income instead of getting rich. If you do this well and manage what you do make, you'll be better positioned to start creating wealth from what you've earned.
Wrong Forex Trading Strategy or System: most traders spend thousands on forex trading seminars where they learn only a fraction of what's being taught and have no guidance for applying what they've learned. Other's waste money on junk "Robots" and other forex scams.
Using Forex indicators that have lags in data analysis: even the best analysis tools have delays. This is why I teach price action, it helps you predict the movement of a position before the move comes. This is the second most significant difference between the 96% and the 4% (the first is the ability to manage your internal urgency and make smart trading decisions).
Watching their screen too much: over analysis leads to procrastination and failure to act on opportunities due to fear or information overload. This is why I discourage spending too much time at your computer analyzing trades and trading positions.
Their Experience Works Against Them: traders who have experience working for large companies believe they can do just as well for themselves, but underestimate their ability to self-manage their trading decisions. When they leave their employer, they have no one to hold them accountable and they start making impulsive decisions based on fear or urgency instead of knowledge and strategy.
Put an end to your quest of hunting for forex courses or coaches, there will be a new one popping out every other week. If you are looking for the "Guru's guru" "The Best in the Industry" "One of the World's Best Forex Trader" – as testified by my students. Apply to work with me. But do note that based on records, I only accept 1-2 out of 2000 who apply.