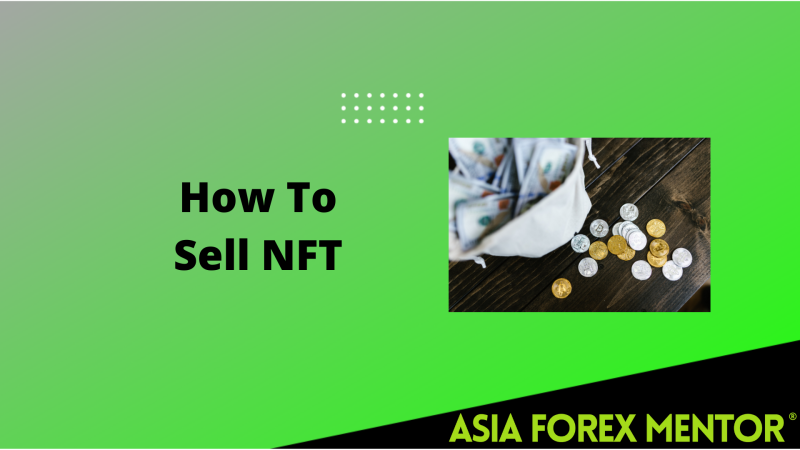 Contents
What Is An NFT?
A non-fungible token is a digital asset. NFTs are unique non-interchangeable assets that cannot be substituted with another of its kind on the blockchain. NFT can be in form of reproduced a digital file such as audio, video, photos, and video games collectible.
This NFT has been buzzing the cryptocurrency markets around the world. People spend a lot of money on buying and selling NFTs; this is a beautiful way for artists to display their work and be seen. Jumping the bandwagon can be unrealistic but creating NFTs as an artist and selling them is the best way to do so.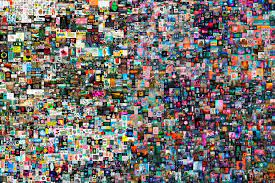 Also Read: A Complete Guide To Hedging Forex
NFTs Explained As Digital Assets
Since you know what NFTs are, you must realize that they are digital assets. A non-fungible token is a digital asset. The word "non-fungible" already means that the asset is exceptional and cannot be substituted for another one.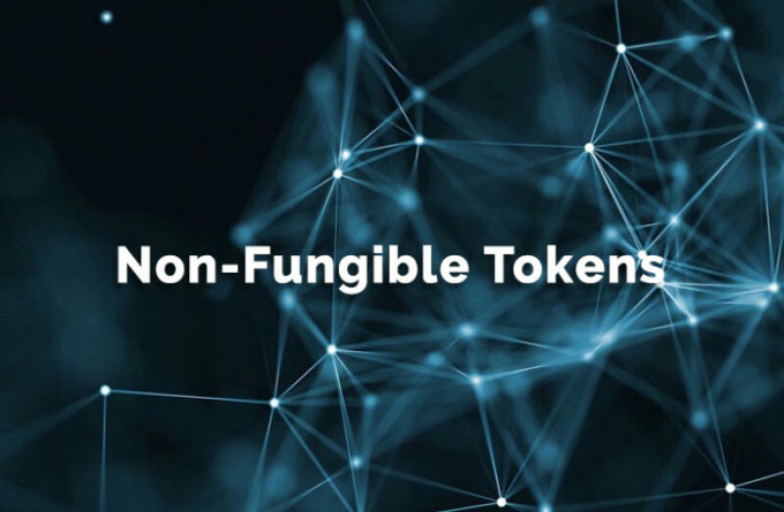 For example, the Ethereum coin is a fungible asset so you can always replace it with another. An Ethereum wallet would be required.
Most of these exceptional assets are available on the Ethereum blockchain; buying and selling nfts happens there a lot. But some other blockchains have begun employing the other forms of NFTs for more marketing and awareness of artists.
The best part of this NFT art is that any digital creation whatsoever can be called an NFT. Some of the NFTs include music, Video game collection, Custom paintings, and memes.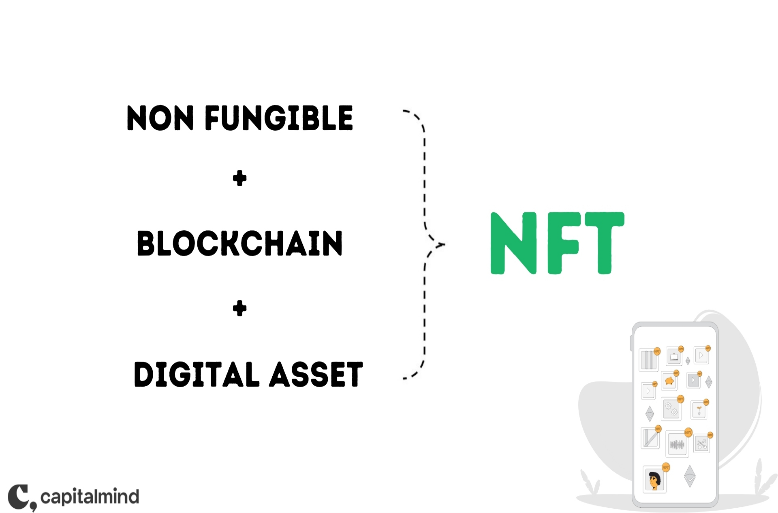 How To Make An NFT Art?
Before making an NFT art, the first thing to do is choose one of the NFT platforms you wish to use in creating and selling your NFT.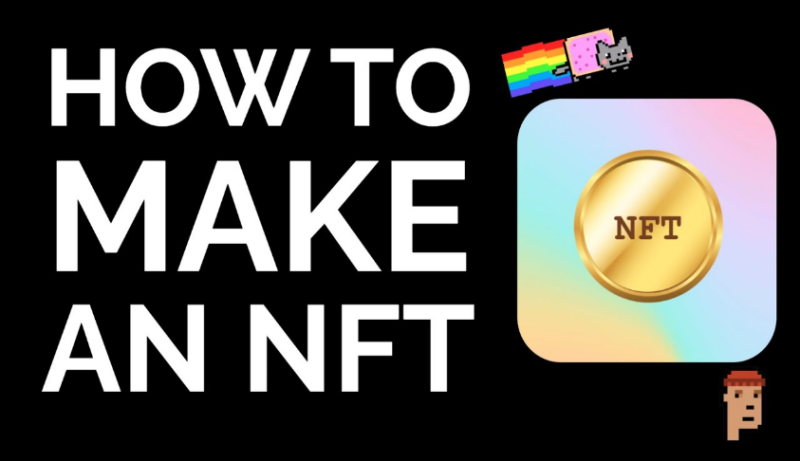 Since you'll be paying some fees and receiving payment for the sales of your NFT art, a payment wallet will be required as well.
Online platforms for sales of NFTs are so many and artists can auction their nft arts there. In this part of the article, individuals will be informed on the process of making an NFT.
The platforms used in selling these NFTs are very reliable and easy to use.
The same process is involved in making and selling an nft but the fees vary. Follow this process to successfully create your non-fungible token and sell an nft.
Purchase Some Cryptocurrency
The online platforms involved in the creation of NFTs might require individuals to make an upfront payment. This is to mint the nft and turn your artwork to an NFT which can be sold.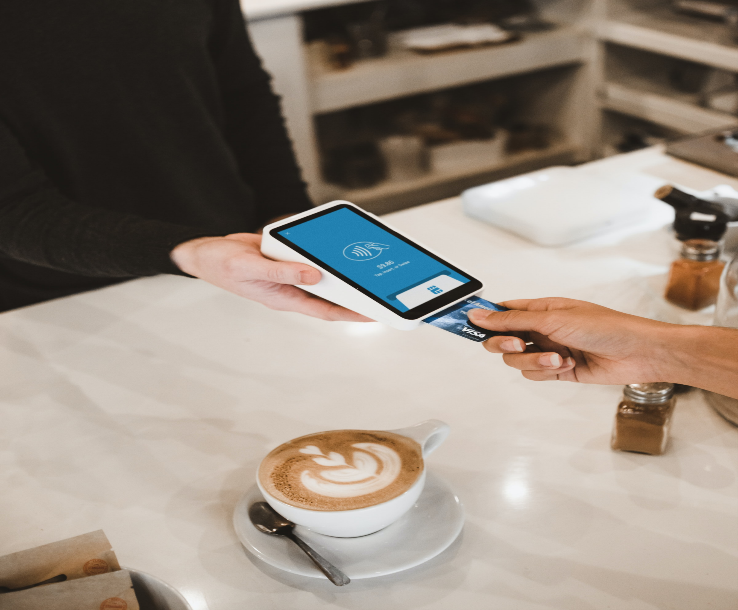 The payment made on these platforms will be in cryptocurrency, so you need to get some coins if you want your fees covered up in time.
Since the Ethereum blockchain is the first to launch the NFT, most of the auction platform charges in Ether. Having some Ether is an advantage but it has to be present in your digital wallet.
This wallet will now be connected to your selected NFT online platform. You will be able to make and receive the necessary payments.
In cases where you need some more crypto, check out other exchanges. However, the fastest and easiest option you have is buying Ether using any digital wallet you desire. MetaMask is one of the options for a wallet but there are other services you can make of.
Create a Digital Wallet for Payment
Before choosing the digital wallet to use you have to consider the pros and cons of each option you have. Every blockchain comes with some specific standard for its token when it comes to issuing NFTs or digital wallets.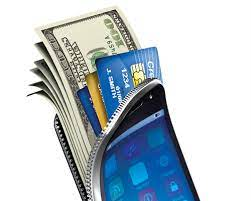 Be sure not to mix up the wallet and crypto as some are not compatible with the others. For instance, Ethereum cannot be received in a wallet that has compatibility with Binance Smart Chain. ERC-721 is the Ethereum token standard for any issuance of NFT.
Getting a wallet that is in support of ERC-721 should be your first step. Other options to be considered are MetaMask and Trust Wallet. 
Choose your Online Platform
After creating a wallet and funding it, the next step is choosing the place in which to sell your nfts. Note that there are different marketplaces for this purpose and we would be discussing them later on.
However, some of the available options include SuperRare, Foundation, OpenSea, and Rarible. Most of the process is done once you select your preferred marketplace.
Connect your Wallet
The next thing to do is connect your wallet to the platform you have chosen and registered with. Earlier we established the fact that these digital wallets work similarly. Connect the wallet created to the NFT platform from which you would now create and sell your NFTs.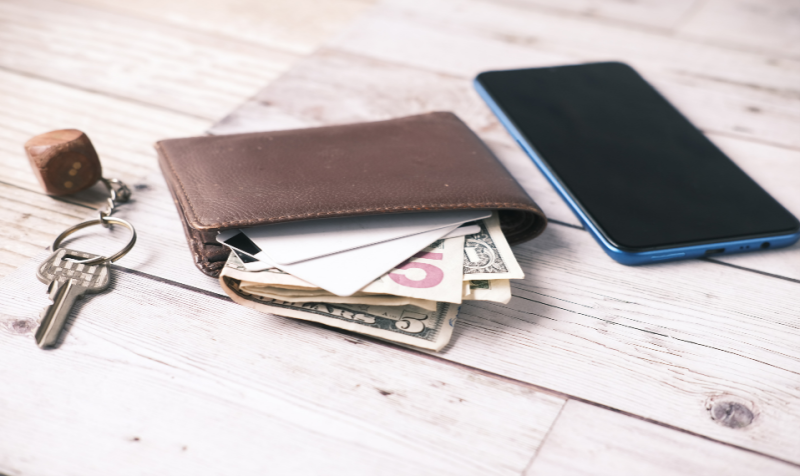 Go to your preferred wallet and look for a button that says Connect Wallet. Click on it and you will be taken to another screen.
The next screen will request a wallet provider just like MetaMask. You will now get a pop-up telling you to connect to the online platform.
Click on the Next button and connect. Note that you must be over 13 years old and must accept the terms of service if you wish to continue using the platform.
Make your NFT
Go to the section of your online platform that shows a collection of arts you wish to upload. You can click on create and pick the one to be uploaded; click on the next to create button afterward. Make sure the artwork comes in the right formatting.
After uploading, you have the option to customize the work further until you get the look you want. Some of the customizations include texts, contents that cannot be unlocked, the blockchain for the minting, and the supply of the NFT.
How To Sell NFTs (non-fungible tokens)?
Selling your NFT is not a difficult job to do because there are steps to follow. Minting your digital art to become an NFT is the first thing to do. Transforming your file into a non-fungible token is quite easy; all you need to do is follow the steps.
Select Your Marketplace and Mint
A marketplace is where you buy and sell services. So you can take the NFT marketplace as an online shopping center like Amazon or eBay. There are a lot of marketplaces you can sell nfts but finding the best should be your goal.
After choosing your preferred nft marketplace, the next thing to do is link your digital wallet and mint the digital art. Minting your nft would take only a few clicks and you're good to go. Monetizing your work is easy and the process is not so complex.
Put the Name and Price of Your NFT
The name on your digital asset gives potential buyers more reason to buy the artwork. Most buyers prefer to have some idea of the digital art they're buying, so include a name.
A little description would not hurt as well. Think thoroughly about the description you wish to use as a digital artist before you use them.
Setting the price for your nft is important as well. The price of your NFT will be converted to Ethereum in cryptocurrency. Also, the price paid for your NFT will be converted to cryptocurrency as well.
Think About Resale
After setting the price you wish to sell your nft, think about the percentage you wish to claim after the resale of your artwork in the secondary market. The percentage of royalties will be discussed and agreed upon. The percentage agreed on determines the amount of money you get.
A higher percentage fetches you more money but it reduces the chances of your work getting sold in the future.
Promote your NFT and Manage Listing
After setting up the necessary things to be set up, click on the sell button to sell your artwork. The gas fees will be calculated by the nft marketplaces; the network fees are for recording your transactions.
To conveniently carry out the sales of your nft collection, promote your work on social media platforms.
Allow your audience to know what you're about. You can release free nft editions just for followership and building a sales record.
Manage the listing page of your nft collection and be sure not to change it often. Changes or removal of the listing made will lead to another fee; the gas fee paid cannot be refunded. Bear this in mind.
Where Can I Sell My NFTs?
NFTs can be sold on different platforms but the major platforms to sell the NFTs are listed below.
OpenSea
Rarible
SuperRare
Foundation
These online platforms have similar modes of operation so you can pick out anyone.
Conclusion
Minting NFTs might not be an easy job to do especially if it is your first nft. If you're looking towards reaching out to an entirely different audience, this would be worth it. The market will continue to grow bigger as more artists pick up the opportunity.
Also Read: The W Pattern Trading
FAQs
How much does it cost to sell an NFT?
The sales on NFTs depend on the marketplace you're making use of. Before selling an NFT, there are specific fees to consider.
Some of them include a fee on the sale price, gas fees, service fee, and optional collection costs. Note that these vary with the marketplace.
Can you sell NFT for free?
Yes, your NFT artwork can be sold for free. For free means no payment of gas fees or some additional fees by the marketplace on an nft sale.
Where can I sell NFT Crypto?
NFT crypto can be sold through Rarible for a fixed price. With the Flow blockchain, you would be able to carry out sales of nft Cryptos. Sign up using Blocto wallet and OpenSea and you can sell it using the Polygon blockchain.
How much does it cost to sell NFT on OpenSea?
With OpenSea there is a seller fee of 2.5% or even less. Then the nft marketplaces provides the marketplace infrastructure for free. Getting started and setting up the marketplace is as free as using the platform itself. OpenSea offers a compensation fee of 2.5% if your nft sells.