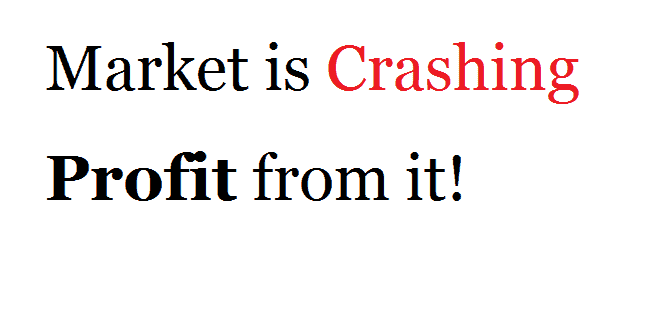 It really hurts to see the stock market crashing and many getting burnt with the massive selloff in the market.
Here's the s&p chart where we can see the massive selloff.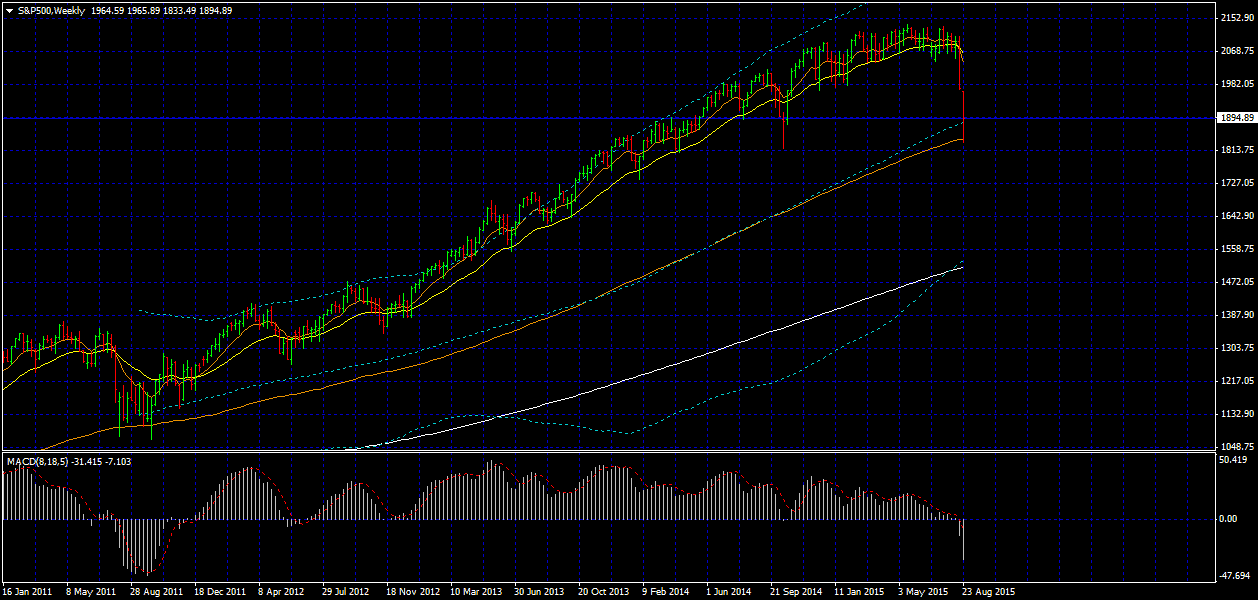 Right now, the s&p is being supported by my blue dotted line and my orange line which are my Bollinger bands and moving average.
As seen on the left of the chart, in 2011. The market was being held there as well and got rebounded back.
It does seem that this is an essential area for the s&p and the overall stock market.
If it does break through and closes below both lines, my guess is that the uptrend we are seeing for the stock market will be over. This could very well lead to a financial crisis.
Many Analyst are insisting that it is still way too early to tell if there might be a financial crisis, and they could be right on that.
However, based on all the technical details, and the overall performance economy, it really doesn't look too optimistic for the stock market in the coming future.
In fact, the situation at hand is quite worrying.
China, a major player in the global economy is facing serious economic slowdowns, so much so that they are forced to devalue their yuan.
This devaluation can tell us a lot of things.
It means that their economy can no longer sustain the current rate of rapid economic growth that they have been enjoying these few years. Their economy is likely to start facing all the drawbacks that comes along with such rapid economic growth.
US is in no better shape either; it may seem all is good on the surface, but there are cracks lying deep within the economy, waiting for the right moment to burst forth and threaten the economy.
Europe is just a whole other ball game. Nothing much is has really been done to solve the root issues that Europe is facing. Instead, people are seemingly closing one eye when dealing with those issues and hoping for the best.
It's going to burst eventually and there is probably a very low chance that Greece can recover properly. Not to mention there are many more countries in the European zone that are also facing serious economic woes that are just not being heavily publicised by the press.
From what I can tell, this could be the start of a possible downwards spiral of the global markets.
It is times like this where I'm rather glad that I'm a main forex trader.
It's because we are not as reliant on the performance of the global markets as stocks are.
While it is true that currencies are currently plummeting, but all the better it is for us, as we can short the currencies and make a huge profit out of them.
Take the trade I took yesterday where I shorted the NZDJPY for example.
Currency wise, NZD and AUD is closely linked to the Chinese yuan. Which means that with the slowing Chinese economy, the NZD and AUD are also going to suffer.
When paired with a stable denominator, in this case I chose to use JPY, it shot right down drastically with the big fall in the market.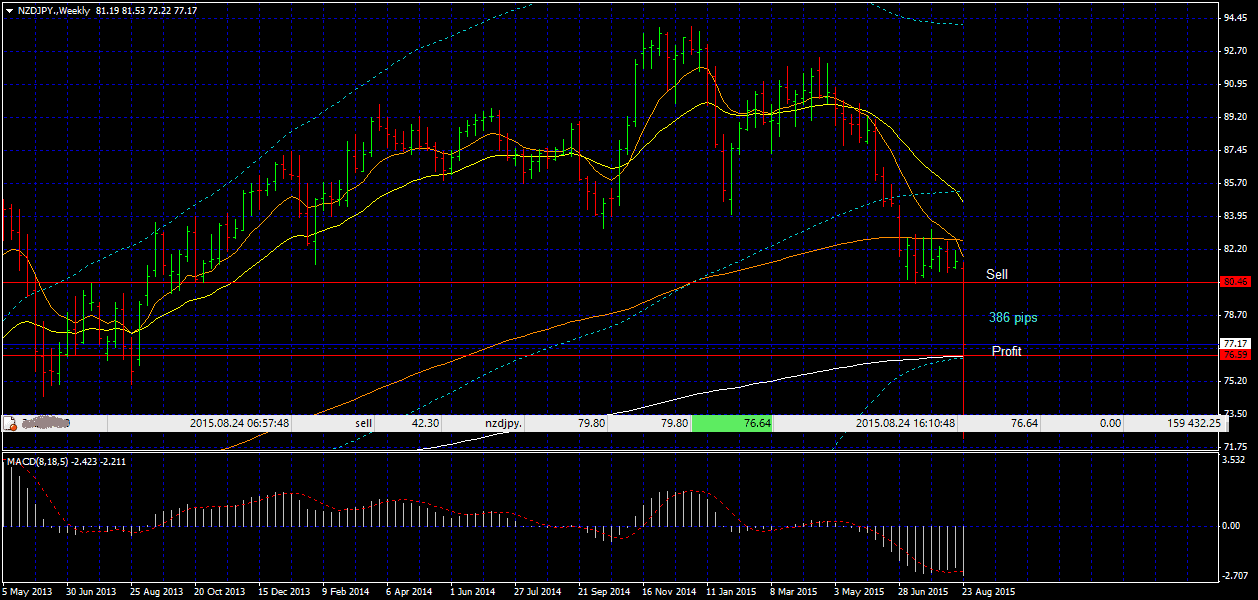 I entered at the top red line where It broke down from a sideways consolidation.
And my profit target is represented by the weekly white line (moving average) and blue dotted line (Bollinger band)
A nice 386 pips.
It went down in one day.
I entered at 21/8/2015 and exited couple hours later on the same day 21/8/2015.
Got out with $159,432.25 all in all from trading in one day.
Not too bad for a day's work isn't it?
I'm not positing this to brag or boast about how much money I made
I want to show people that it's really possible to make money trading forex, and especially during tough times like these with massive dip in the stock market is where we can actually shine.
Many people ask if I simply teach for the lucrative money.
To be honest, I earn more in a single trade than what I make teaching.
The real reason why I teach is because I truly believe that it's my life's mission to connect and help change people's lives for the better.
There is no financial obligation for me to teach. I do it only I want to. That, itself makes all the difference.
I truly think that regardless if you are an existing stock, commodities or index trader, it's the best time to add the all-weather forex to your portfolio.
On a side note, I urge you to spend a few minutes to see what my students have to say about our propriety course. If by then, you still aren't convinced that this course is the REAL DEAL, then I will rest my case. This is Asia Forex Mentor.