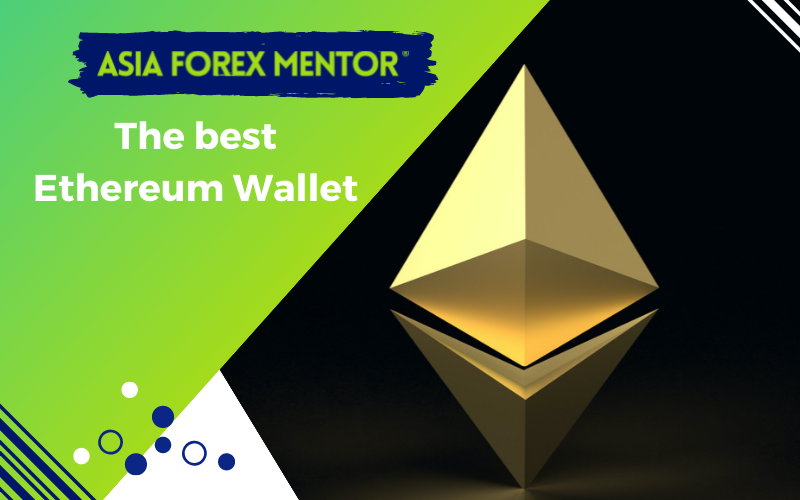 Ethereum wallets are programs that enable users to take control of their Ethereum account. It is more or less similar to internet banking apps but without the bank. AN Ethereum wallet lets you check your account balance, transact and connect to other applications. For you to successfully manage your ETH and to send funds, you will need a wallet. The best Ethereum wallet exists as you will see from this article.
Ethereum is among the leading innovative contract blockchain as it has developed finance and a decentralized application ecosystem. There are many options for Ethereum wallets and here, you will learn about the most popular ones. It is up to you to choose one that suits you most, therefore, I can only hope that this article gives you the required knowledge. Having an Ethereum wallet is crucial as a cryptocurrency investor, but picking the right option can be challenging.
Content
How To Choose an Ethereum Wallet
Having indicated that this is the most challenging task, you must learn how to choose an Ethereum wallet to avoid mistakes. Since there is an abundance of the wealth of ether wallets, choosing from it can be a complex task however it is essential to be able to sift through all of them entirely and discover one that suits you and your needs fairly. It may be far from perfect to find the perfect one but finding one that relatively satisfies your requirements, is close to perfect. It is imperative to note that the type of Ethereum wallet you decide on will also eventually determine the level of security for your money. It is not surprising to find some that are more convenient than others so it is all up to you to make the decision. Here are some questions you should consider before getting an Ethereum wallet.
Do You Want Your Own or A Third-Party Wallet?
The simplest method of storing Ether is through third-party wallets such as those provided by an exchange. There are many advantages of using third-party wallets, including accessing your funds efficiently and speeding up the transaction process. However, using this method of storing Ether means that you have given the exchange complete control over your funds since the third party is responsible for your private keys. You should also consider the risk of the exchanges being hacked as there have been several instances in history where such instances occurred.
If you want to have a third-party wallet, consider one that is the most secure and insured to ensure your funds' safety. The Ethereum blockchain platform allows its users to create personal wallets and there is a variety of options available for them to choose from. With a personal Ethereum wallet, you can only control your private keys and, by extension, access your funds.
Do You Want to Run a Full Node or Not?
Running a full node means that you can get direct access to the Ethereum blockchain. If you do not have a node, you will have to connect to the Ethereum blockchain through another node to get all the necessary information and verify your transactions.
To get a full node wallet, you must download the whole Ethereum blockchain to allow operation. Basically, this will change your whole computer into a node, an entity that supports the whole network by updating the blockchain through agreeing on the legitimacy of transactions with other nodes. Running a full node is only possible for users with a desktop wallet, as the blockchain has a lot of gigabytes in size and is constantly growing.
Do You Want a Hot or Cold Wallet?
There are two main categories of Ethereum wallets; the hot and the cold wallets. A hot wallet enables you to access your keys virtually from anywhere in the world so long as there is an internet connection.  This means that hot wallets store the keys online, which is why you can remotely access them from anywhere. However, hot wallets are not the best option because malicious people can attack them and your funds could be stolen in the process.
Cold wallets on the other hand keep your keys offline and can only go online when you give the command. If you are looking for a secure option, cold wallets are the best since they are less likely to get attacks from hackers.
How to Create a Wallet of Your Own
Ethereum platform has made it easy for its users to create their wallets by providing their official wallet service known as MyEtherWallet. Once you are on the website, you will receive a lot of safety reminders and it is wise that you carefully read through them because they are essential for your understanding of how the whole Ethereum network works. It also gives you tips on the things you should and should not do to protect your funds.
When you are done reading the guidelines, an option to create a password and set up a new wallet will appear. You must create a solid password for your wallet to ensure that your funds are safe. From there, you will be required to download your Keystore file. With cryptocurrency, you can never be too safe because there are threats from all sides. This is why you must keep the Keystore file in a safe place.
Next, you have to save your private key and you should note that this is a critical step. Have it backed up somewhere secure, write it down on a book, and put it in a safe deposit where hackers cannot reach it. You must ensure that the private key is kept private or else you might lose your hard-earned funds.
After this, you can copy and paste your private key or upload the Keystore file to unlock your wallet. There are various ways of unlocking your wallet, but these two are the most suitable for beginners. From there, you will be all set up to start using your wallet. The next time you will need to access it, all you require is to authorize yourself on the website once more.
This guideline is based on setting up the easiest and maybe the most widely-used Ether wallet. Of course, there are plenty more Ethereum wallets and they all have different setup processes.
The Best Ethereum Wallet

There are different categories of Ethereum wallets and they are as follows:
Paper Wallets
An Ethereum paper wallet is likely the best and safest option to take for storing Ether. As the name suggests, it involves writing a code on a piece of paper. The most significant advantage of using these wallets is that it is safe from hackers because you essentially keep it away from the internet and your computer. You can basically travel everywhere you want with the piece of paper, bury it in your backyard, or even decide to keep it in a safe deposit box.
To create a paper wallet account, you will need to first create a new wallet in MyEtherWallet, download the Keystore file and select the hit button that will show up. The process is the same as demonstrated in the previous guide on how to create your wallet. A piece of paper containing both public and private keys and QR codes will come out of your printer and this is what we call paper wallets.
You can alternatively use other generators available online and disconnect from the internet prior to creating a new wallet address for more security. This safety precaution is necessary because the website might be transmitting the wallet information to hackers unknowingly. The advantage of working with a paper wallet is that you possess supreme control over your private keys and no one else but you can touch them. On the downside, it is a setback as well therefore it is necessary to adopt additional measures to ensure that it is stored securely and also safely in a separate backup copy.
A disadvantage of paper wallets is the minute you access your money from a digital wallet, the record instantly becomes available in the history of transactions therefore you will need to create another new paper wallet to continue maintaining the powerful security. Generally, these wallets are supposed to effectively serve as a private vault and not necessarily for making every day transactions.
Mobile Wallets
Mobile wallets are often called "light clients" because you do not need to download the whole blockchain to operate with them. Instead, they depend on miners or nodes to convey accurate information concerning the current state of the network. These types of wallets are suitable for use while on the go, as they allow you to access your Ether at any time and anywhere as long as you have internet access.
However, these wallets are light and are easy to hack hence not the most recommended wallet to use. If someone knows the password to your mobile phone, they can easily access your mobile wallet. It is recommended that you store only small sums of Ether on your mobile wallet for daily use because they are more exposed to insecurity than other methods. A mobile wallet is a safe option if you constantly want your keys every you are. The setback with the mobile wallet is that if you happen to lose your mobile device or something happens to it, you are most likely to lose access to your Ethereum assets. Therefore, it would be wise to consider having a backup in case of such situations.
Online Wallets
Ethereum online wallets are those found in centralized service platforms such as cryptocurrency exchanges. Online wallets are considered the least secure methods of storing cryptocurrency because of various reasons. Ethereum online wallets are beneficial to traders of digital currencies and little else. You should store your funds for as little time as possible in an online wallet.
There are many types of online Ethereum wallets in the market, and a good example is Binance and Coinbase. Do not fall into the temptation of leaving your cryptocurrency on an online wallet if you are not a regular trader because you might lose all of the money. You should be aware of phishing websites if you are fond of using online wallets.
Phishing websites look exactly like the actual website but are controlled by malicious people who want to steal vital data like passwords and usernames. These people will then use the stolen details to access your existing account and steal any cryptocurrency store in the wallet. There are several ways of spotting a phishing website. First check the security certificate which is found next to the URL address bar. It should have a green word next to it, usually the word secure or the company's name.
The other thing to check is the presence of strange letters or numbers in the URL. To ensure that you avoid interacting with such websites, type the URL of the website you are trying to use in full and then bookmark it after checking the security of the page. With this tactic, you will only be visiting the original website thus keeping your funds safe. You can also utilize the two-factor authentication method where the option is available.
That being said, always ensure you do not leave any funds on the online exchange platform because sometimes they can get hacked. Even if you never come across a phishing website, you still face the danger of cybersecurity. Later on, we will look into the best Ethereum wallet app android and the best Ethereum wallet iosreddit.
Also read: Bitcoin Trading Strategies
Software Wallets
Software wallets are good because they give the user a perfect balance between security and ease of use. For sure, they are safer than online and mobile wallets and easier to use compared to paper wallets because you can easily make repeat transactions with them. Therefore, it makes sense that individuals prefer to use software wallets for their daily spending. The good thing about software wallets is that you are given the privilege of keeping your private keys, unlike in Online wallets.
Keeping your private key reduces the risk of being hacked, therefore making software wallets more secure. Nonetheless, software wallets are not as secure as paper wallets or hardware wallets because they can still be broken into by keylogging software. Malware can also be used to break into the software after which your wallet files will be copied from your computer.
There are various types of software wallets in the market; hence when choosing one, ensure that the code is open-source. This enables the cryptocurrency community to test for bugs and verify that the software wallet is safe from hackers. Software wallets can be used on computers and mobile phones.
Hardware Wallets
Hardware wallets are the most popular means of storing Ethereum funds and other cryptocurrencies. They aim to bring together the security of paper wallets and the ease of use like that of software wallets. A hardware wallet typically looks like a USB pen drive and they store your private keys inside. To access the hardware wallet, you have to input a four-digit pin code on the device. If you happen to lose your hardware wallet or stolen, you can restore it using a seed phrase.
Due to their high security and ease of use features, hardware wallets are customarily sold at very high prices. People who use hardware wallets attest that the device is worth its price because they assure you that your money is safe. Note that hardware wallets are not entirely secure because they can be affected by malware present on the computer being used to access the device. No wallet offers complete security over your funds, although hardware wallets are regarded as the best Ethereum wallet Reddit and the best Ethereum wallet for mining Reddit. Ideally, storing your keys on your personal device means that you have to consider taking up some measures to ensure the safety and security of the device. It is imperative to always know the location of the device at all times and to always have a backup just in case of anything. However, no one can access your assets not unless they have the device since they require physical access.
An Overview of the Best Ethereum Wallet 2021
I combined a list for the best Ethereum wallet 2020 and 2021 reviews as well as the best Ethereum wallet in India, and they are as follows:
Ledger Nano X
Ledger Nano X is a hardware wallet and the safest way to secure your Ethereum. It functions well on both PC/laptops using a USB cable or iOS and android appliances Via Bluetooth connection. Ledger Nano X supports more than thirty-seven coins and can handle a thousand plus tokens. Ledger Nano X is available on Ethereum Defi platforms and DApps such as Uniswap and SushiSwap since they allow its connection. To use it on your mobile phone, you will need to have a WalletConnect. Ledger Nano X is one of the most popular and probably the best-known hardware wallets as it has received positive reviews on the best Ethereum wallet, 2021 Reddit.
Trezor Model T
Trezor Model T is another popular hardware wallet used to store Ethereum funds safely. Trezor is the main competitor of Ledger on hardware wallets and it seems to rise each day with an impeccable reputation. The device supports Windows, Linux, Mac and Android devices. Unfortunately, it is not available on iOS devices yet.
The hardware wallet is simple to use and easy to set up as it has an excellent built-in color touchscreen, making confirmation of transactions easier. Other than Ethereum, Trezor Model T supports more than 1300 other coins and tokens in the market.
MetaMask
MetaMask is probably one of the most used Ethereum wallets, with a large community behind it being part of the Ethereum ecosystem. This wallet is available as a browser extension for google chrome, firefox, edge, and brave. It also functions as a mobile wallet for Android and iOS devices.
The browser extension has an extra layer of security integrated into it for more security and functions well with Ledger Nano X, Trezor and Lattice 1 hardware wallets. Although MetaMask was purposely made for Ethereum use only, it can be configured for other blockchains and coins.
Trust Wallet
Trust Wallet is a mobile wallet for iOS and Android devices that supports more than forty blockchains and over 160k crypto assets. The wallet has received positive review scores as it is functioning well and users rarely encounter any issues with it. With Trust Wallet, you can swap Ethereum for other ERC20 tokens or exchange it for the pairs available. Since most Defi protocols integrate different blockchains such as Uniswap, you can switch between them and undertake all functions such as swaps, lending or adding liquidity. You can also use the WalletConnect feature with Trust Wallet.
Coinomi
Coinomi wallet has several versions for both desktop and mobile devices. It supports more than 1770 coins and tokens and can be used on Androids as well as iOS devices.
MyEtherWallet
My ether wallet is made for the Ethereum blockchain therefore it only supports Ethereum. There is a web version for the wallet and a mobile version available for both Android and iOS devices. You can buy, swap and access Ethereum Defi platforms through the Dapp browser.
Binance
Binance is one of the best online platforms to create an Ethereum wallet as it offers a place to trade more than 150 cryptocurrencies. It gives an API that helps the user to integrate their current trading application. Binance application provides a wide variety of tools for trading online. Online wallets are best for traders and not for just storing the coins you have accumulated. It has a hardware wallet compatibility with Ledger and Trezor only and is regarded as a software wallet.
Also read: Binance Review 2021
Coinbase
Coinbase is the other popular online wallet that allows users to buy and sell any digital currency as well as keep track of them. Coinbase has a mobile application for iOS and Android devices and is also compatible with Ledger and Trezor hardware wallets.
Also read: Coinbase Review
Gemini
Gemini is one of the most popular Ethereum wallets trading tools that help you legitimize cryptocurrencies all over the world. The wallet is simple and easy to use and is considered as one of the safest online wallets. It occasionally offers discounts for volume traders, although it has no hardware wallet compatibility.
Exodus
exodus is an Ethereum wallet that helps users to manage and exchange their cryptocurrencies in a single application securely. Exodus allows you to store your funds offline on Trezor hardware securely and it also allows the user to monitor market movements on the go. You can send, receive and exchange cryptocurrencies while using Exodus.
Why Should You Get an Ethereum Wallet?
An Ethereum wallet can benefit you in many ways and they are as follows:
It Is a Long-Term Solution
Technology is something that continues to develop rapidly. Cryptocurrencies are not readily available for everyone's use at the moment, but it has spread in most parts of the world. Soon, cryptocurrency will be an accepted method of payment for most products.
It Is Convenient
It is effortless to use an Ethereum wallet, especially because you can decide what to shortcut and what not to. You can quickly get started with an Ethereum wallet as the features are not complicated in any way.
Security of funds
If you store your Ethereum funds in safe wallets such as hardware wallets and paper wallets, you are guaranteed that your funds will not get lost or stolen. Most digital currency wallets provide security for users and offer protection against malicious people.
Different Coin Options Available
Most cryptocurrency wallets that allow Ethereum also allow other coins to be used on the platforms. When cryptocurrency was introduced to the world, bitcoin was the only famous one but with time, many others have come up and these wallets allow you to access them.
You can Manage the Portfolio
A cryptocurrency is a form of investment, therefore; you will want to manage it as an asset that you own. With one of the Ethereum wallets, you can efficiently perform this task as you always receive an immediate real-time view of your investments and holdings.
Why You Should Not Use An Ethereum Wallet
Slow Speeds
Ethereum platforms are slow, but a bit faster compared to Bitcoin because it uses a more advanced system and technology. Bitcoin has an average speed of 7 TPS (Transaction Per Second) whereas Etherum has a speed of 15 TPS. That is double the speed of Bitcoin but is not fast enough. The continuous popularity of Defi has caused congestion on the Ethereum network, making it even slower.
Programming Language
Developers who want to create apps and tokens on the Ethereum platform are required to code in solidity. This is a new programming language that has some renowned problems because the programmers might not be familiar with this new language. The result is that it is relatively common for smart contracts to be written with irregularities. These irregularities may be hard to detect, giving hackers an opportunity to attack the system.
Final Thoughts
Now that you know what an Ethereum wallet is and what features to look for, I am sure that you can decide on the best Ethereum wallet that will suit your needs. Most wallets are secure, but you should be extra careful when choosing one to avoid any losses at any point. Hopefully, the information included here will help you make the right decision.