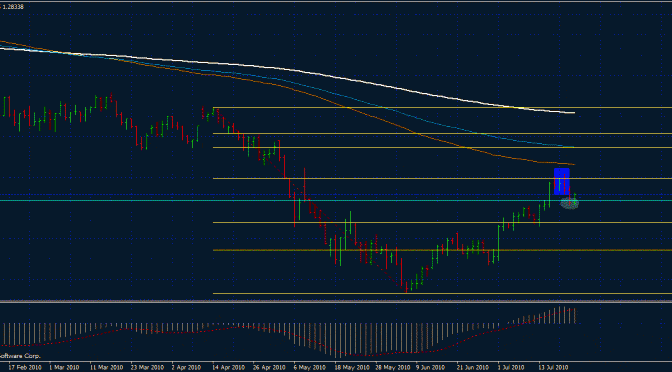 Forex price action – Follow up to previous post eur usd
Pls read the previous post first before reading this
On yesterday's post, we looked at the price action bearish outside bar.
True enough, the next move went down and our sell trade has triggered.
We would have had taken either partial or full profit at the fibonacci 50% level as highlighted which is in confluence with a price pivot.and if we had taken partial profit, we would have shifted our stop loss to breakeven and would be still trailing the trade.
For those who had taken partial or full profit, we gotten ourself a nice 60 pips profit.
Next Intermediate Article: price action bars – inside bars, bearish outside bars