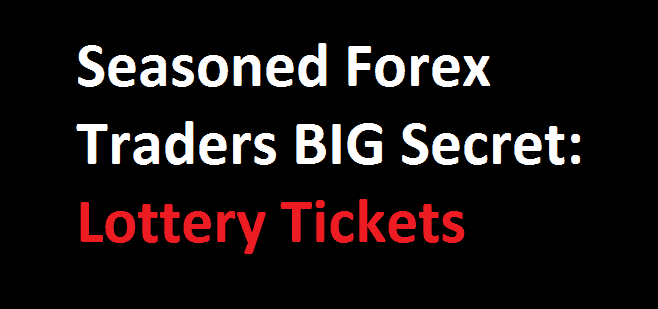 Would you like to know the BIG secret of Seasoned Forex Traders?
Often you will see seasoned forex traders – I mean those who are making big money from forex trading (not those who are seasoned but not really making a lifestyle)
These guys seem really FREE!
They have lots of time to do other things, enjoy life, entertain BUT they never seem to trade.
However, these guys really do make BIG money in forex.
So what's the deal?
In my last post –Forex Trading Secret – Tortoise and the Hare Story, I've uncovered the key difference of how these professional forex traders trade VS new forex traders.
In this post, I'll be uncovering the real trading mindset (strategy) they have that makes them really profitable traders who makes BIG money.
Do you want to know it?
I'm going to reveal it to you right now. But i need a favor from you. I've locked this content because this is really a game changer. Do support us by clicking on any of the buttons below to unlock the content.
This is going to be a major mindset change, once you learn this, you will think, act and trade differently from now on. And your trading account is gonna grow by leaps and bounds!
The Secret of Seasoned Forex Traders
[sociallocker]You know these guys who trade successfully will most likely have been through at least a couple of blown accounts and several major hits on their trading account.
And you will agree that along with time, in order to succeed, your trading mentality needs to change. You will be less aggressive than before and will try your very best to stick to your forex trading system.
However, that doesn't mean with less aggression – you are letting go of the major profits.
That's the key difference between guys who make really big money and guys who are still profitable but make average money.
The Major Mindset is to:
Lose small & WIN BIG
Read that again.
And that's how you make BIG MONEY in forex.
Let me elaborate.
Yes, these guys are still trading and have a system that makes a nice standard income month after month – as per the pre-planned trades in my last post.
But the huge huge difference is that, they are always – ALWAYS looking for major wins.
Wins that when hit will mean a huge profit on 1 trade – Like the one in my example that i've made over $600k in one trade.https://www.asiaforexmentor.com/followup-on-last-month-950-crazy-forex-trade/ These are the game changer.
Which means that, whenever they spot a certain setup that has a chance to run. They are in.
You know, for most trades, the market goes up and then goes down. Those trades are where you get your daily profits.
The ones that I'm talking about are those that runs. Maybe for days, weeks or even years.
And these guys are always looking for a chance to enter on this.
It's like striking lottery in forex
Here's the mindset, every time they enter these trades and if they lose (meaning the trade didn't go their way) they lose that maybe 2% of their trading capital.
So that 2% is their risk.
But their reward is HUGE – it could be Several THOUSAND PERCENT!
Here's how they trade, with every trade, they are looking to ride it up/down (depending on the direction of the trend).
And they are always looking to trail it. Meaning they have no profit target.
Often, it will run up a while, and they will then shift their stoploss to their entry point.
Meaning if the market goes back down, they will get out the trade for breakeven.
But if it runs, they will continue to trail after it and let the market decide their final profits.
The chances of striking a real BIG lottery in the physical world in like 1 in a million.
But in forex, the chances are higher.
It's like 1 in 10 +-.
So in 10 trades they make, they have a chance of striking 1 home run.
These home run are the ones that could buy you a new house or car or a vacation trip.
Buy that lottery ticket!
So you see what i mean, these lottery ticket are everywhere.
If you don't buy it, you aren't striking it.
Heck, lots of seasoned forex traders only buy such lottery tickets – they don't even do those daily trades to make a standard income.
By doing so, if you lose, you only lose that small amount of money. But if you win, your profits can easily cover the small losses you made and MORE~!
Are you buying the next lottery ticket?
Talk soon,
Ezekiel Chew
[/sociallocker]