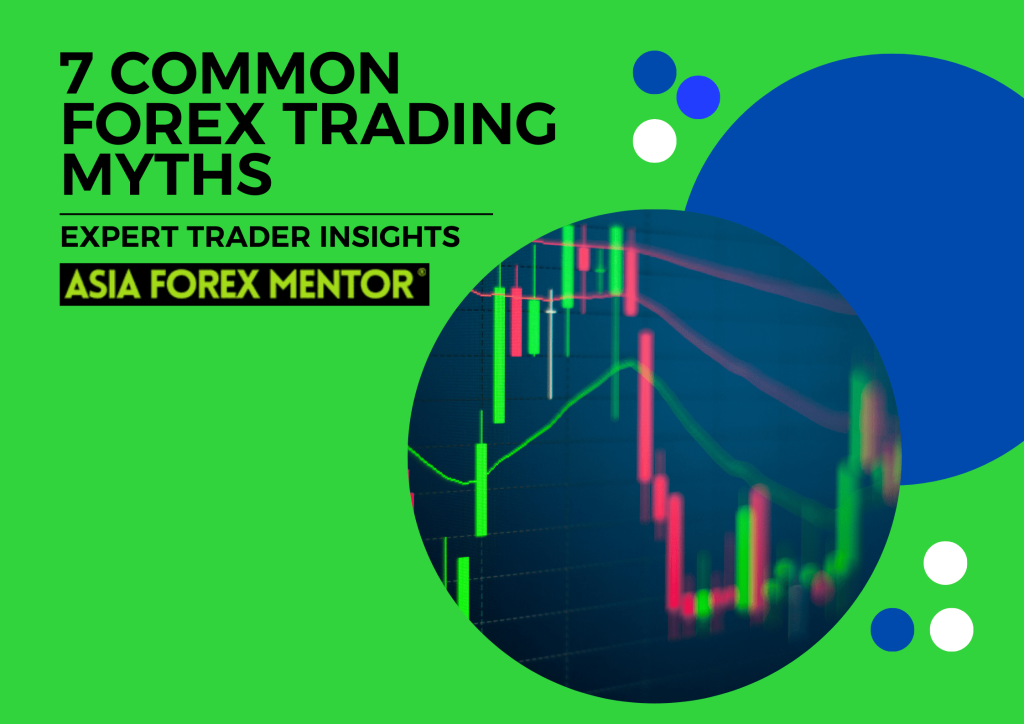 In the intricate financial markets, the foreign exchange market, or forex market, holds a special allure for retail and institutional investors. Operating 24/5, this market offers unparalleled liquidity and an array of trading opportunities that few other markets can match. Yet, with its allure comes an assortment of misconceptions and forex trading myths that can mislead even the most seasoned traders.
As someone deeply ingrained in the world of trading and investment, I can affirm that these myths paint a distorted picture of the forex market and create hazardous pitfalls. Many people, including novice traders, fall victim to these widely held but largely unfounded beliefs. And, as we all know, in this industry, a single misstep can have significant financial consequences. Therefore, it's critical to understand these myths and navigate the forex market with a fact-based approach grounded in reality, not a fallacy.
The objective of this article is straightforward yet crucial: to debunk the common myths surrounding forex trading that many people believe. In doing so, we aim to equip you with the knowledge necessary to engage in successful forex trading and join the ranks of the most successful traders in this ever-fluctuating financial marketplace. Whether you're a newcomer to forex or a seasoned trader looking to refresh your perspective, this article is designed to be both informative and actionable.
Myth #1: Forex Trading is Easy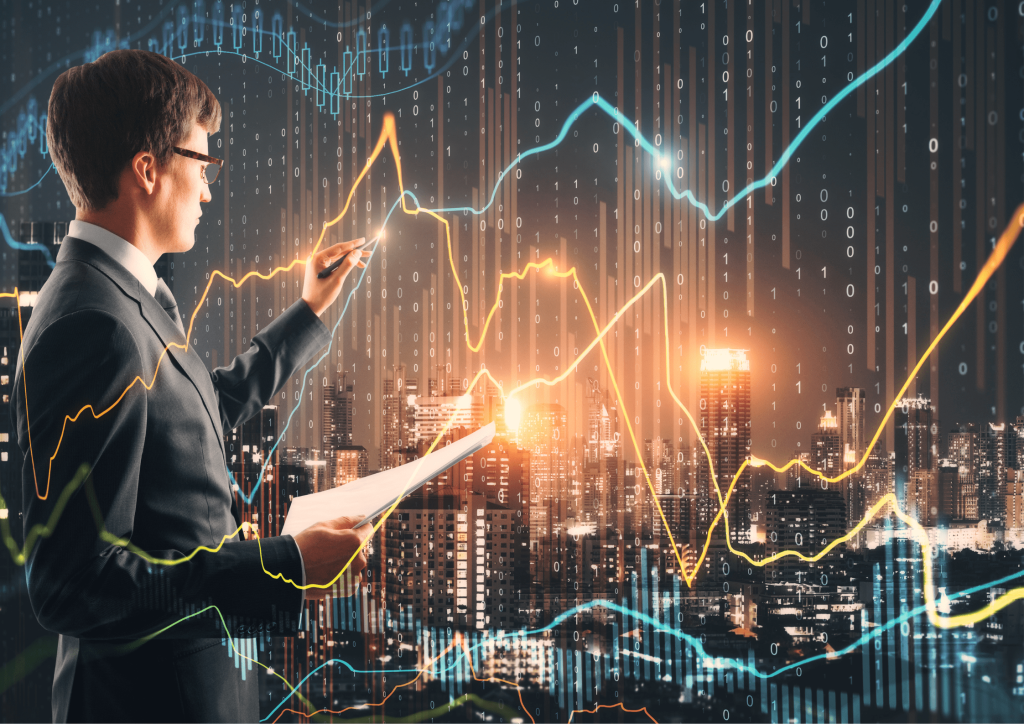 The myth that forex trading is easy is one of the most misleading notions. It is often propagated by various online platforms and courses promising quick riches. This false belief especially damages novice traders who enter the foreign exchange market with limited knowledge and high expectations of making much money. Ads touting simplified trading strategies and promising to get rich quickly fuel this dangerously simplistic perception.
The Truth:
Forex trading is a complex skill requiring a deep understanding of market dynamics, including technical and fundamental analysis. Additionally, successful forex trading involves rigorous risk management and money management practices. Many traders invest considerable time in learning, continuous improvement, and continuous learning to adapt to changing market conditions. Far from being an easy way to make money, forex trading demands dedication, discipline, and a keen understanding of market sentiment and economic indicators. Even most successful traders face losses and go through periods of bad trades, reinforcing that a consistent and methodical approach is required for long-term success.
Also Read: What is Forex Trading and How Does it Work?
Myth #2: Get Rich Quickly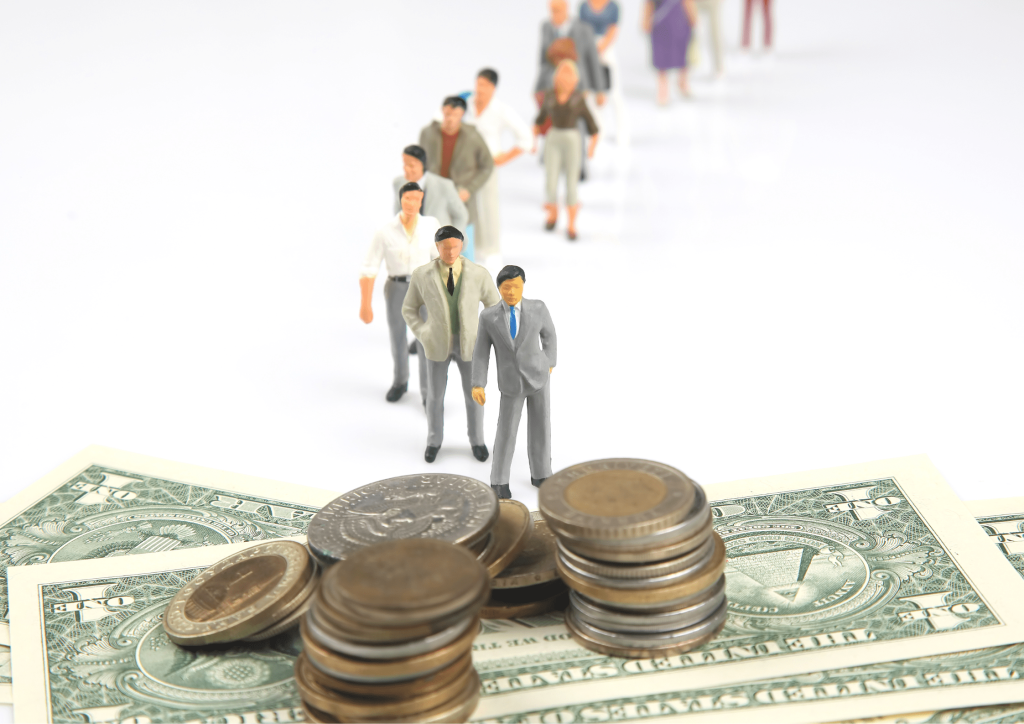 The get rich quickly narrative is a seductive myth that has captivated many people interested in forex trading. This myth is often perpetuated by flashy marketing campaigns showing traders lounging on exotic beaches, claiming that such a lifestyle is readily attainable through forex. The allure of turning a small amount of capital into significant profits in a short period can make this market seem like a financial wonderland.
The Truth:
Contrary to the get rich quickly illusion, successful forex trading is not a shortcut to instant wealth but a long-term commitment. Successful traders know that forex is not a lottery but a business that requires a strategic mindset. Risk and money management are critical pillars for a sustained trading career. Moreover, even the most successful traders aren't immune to losses. Instead of dreaming about overnight riches, traders should focus on achieving consistent profits and refining their trading strategies continuously. Successful forex trading requires a deep understanding of the market dynamics, influenced by geopolitical events and economic indicators, among other factors.
Myth #3: You Can Predict the Market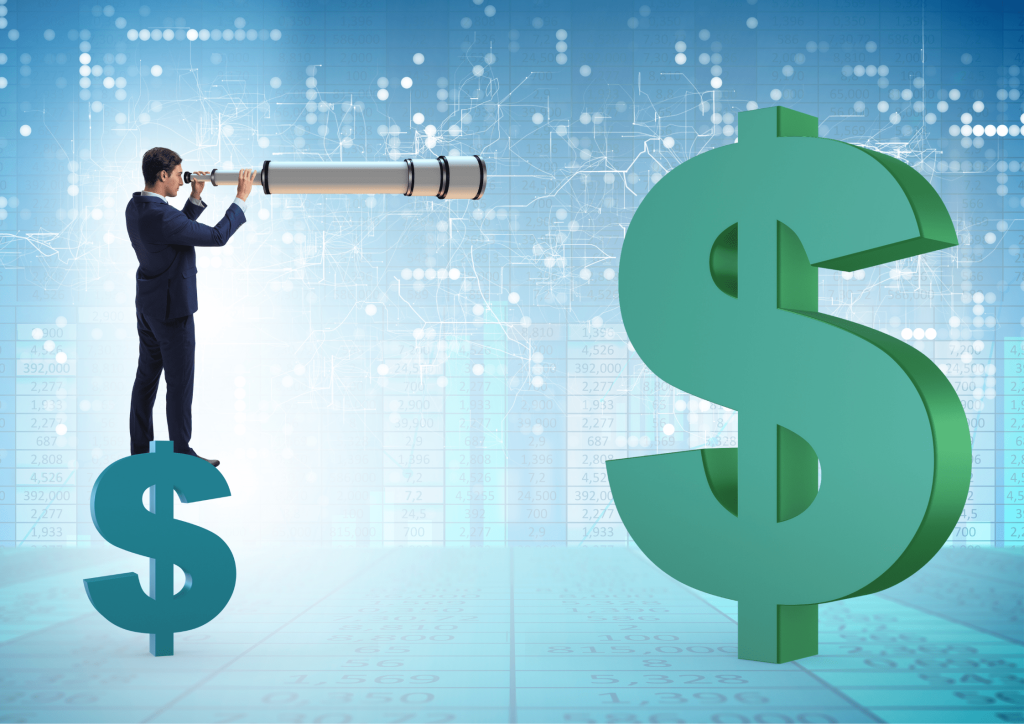 The notion that one can predict the market is another pervasive myth in the forex trading community. Many trading courses and tools promise predictive capabilities based on technical and fundamental analysis. The idea that specific patterns, economic indicators, or central banks' actions can provide a clear roadmap for future market movements is enticing but largely misleading.
The Truth:
The forex market is a highly volatile and dynamic ecosystem influenced by many factors, including geopolitical events, market sentiment, and even unexpected news announcements. No single method or analysis tool can predict the market in all conditions. Successful forex trading involves reacting to, rather than anticipating, market conditions. Successful traders often utilize technical and fundamental analysis to assess probabilities, not certainties. They also employ robust risk management strategies to mitigate losses when their assessments are off-mark. Traders must understand that market dynamics are complex and subject to rapid change, requiring continuous adaptation and learning.
Myth #4: Only Trade With a Lot of Money
There's a common misconception that forex trading is an exclusive club requiring substantial capital to start trading. This myth deters many people from considering forex a viable investment option. The belief is that the more money you have, the more significant profits you can make, and conversely, that trading with a small account is not worth the effort or risk.
The Truth:
In reality, forex trading is accessible to individuals with varying capital levels. Many online platforms offer trading accounts that can be opened with a relatively small initial deposit. It's not the size of the account, but how you manage it that counts. Successful forex trading doesn't necessarily require large sums of money; it requires effective money management and risk management strategies. Successful traders know that it's possible to grow a small account into a larger one through consistent, calculated trading practices. More importantly, trading initially with a smaller account allows traders to gain valuable experience without the devastating consequences of significant financial loss.
Myth #5: Automated Trading Systems are Foolproof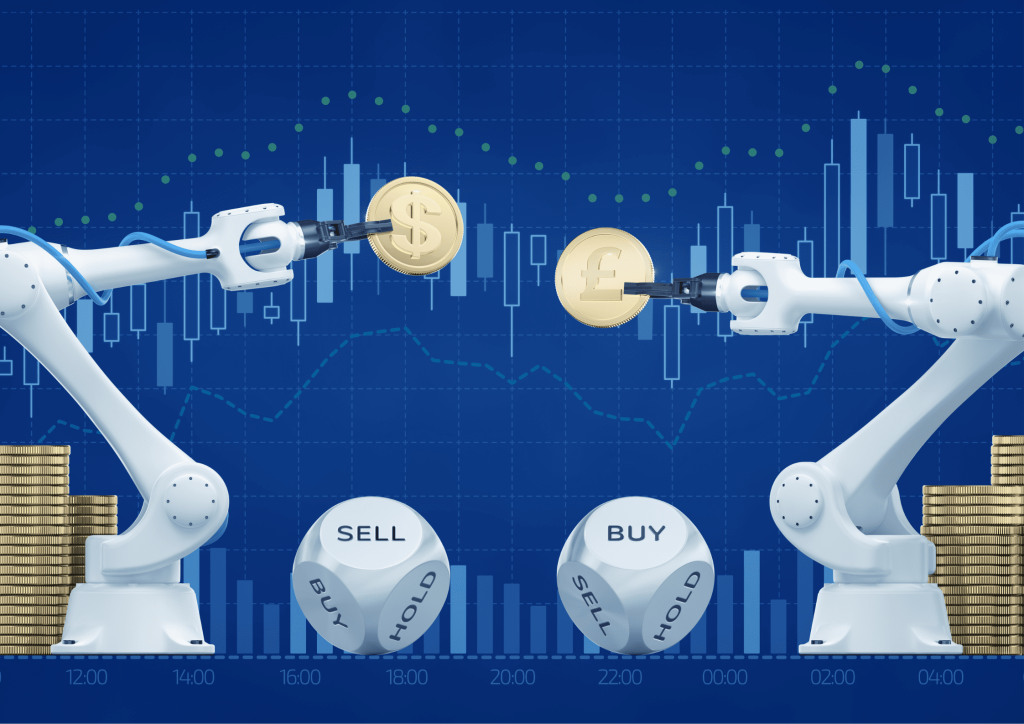 Automated trading systems are often marketed as turnkey solutions for successful forex trading. Advertisements for these systems tout their ability to operate 24/7, capturing profits in various market conditions without human intervention. This creates the illusion that automated systems are a surefire way to make money in the forex market, attracting many traders, especially those who are new to the game.
The Truth:
While automated systems can be a valuable tool, they are far from foolproof. Successful forex trading requires a nuanced understanding of market dynamics, economic indicators, and geopolitical events, complexities that a machine can't fully grasp. An automated system is only as good as its programming and the strategy behind it. It lacks the ability to adapt to changing market sentiment or unexpected events. Successful traders often use these systems as a supplement to their own analysis and decision-making processes, not as a complete replacement. Furthermore, it's essential to test any automated system thoroughly before relying on it, ensuring that it aligns with your risk management and money management strategies.
Myth #6: Technical Analysis is Enough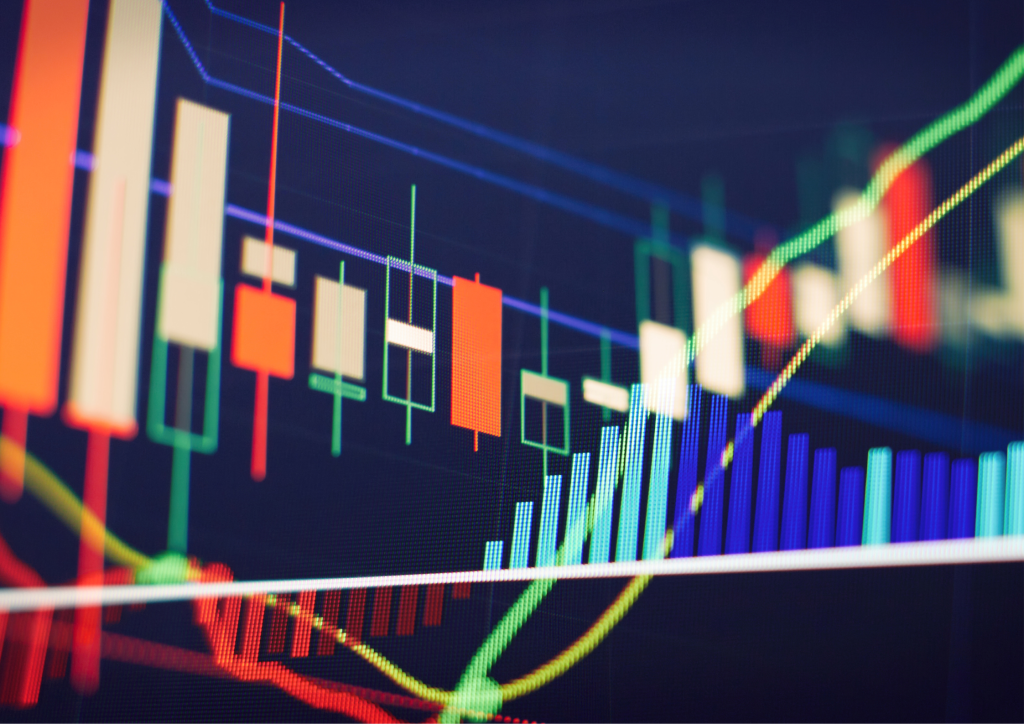 The belief that technical analysis alone is sufficient for successful forex trading is a prevalent myth, especially among novice traders. The focus here is usually on charts, indicators, and patterns, with the idea that these tools can provide a comprehensive picture of market movements. This myth often overshadows other essential aspects of trading, leading traders to think they can ignore other significant variables.
The Truth:
While technical analysis is an important tool for understanding market conditions, it is only one piece of the puzzle. Successful traders recognize the value of integrating technical and fundamental analysis to achieve a well-rounded view of the forex market. Fundamental analysis allows traders to understand the broader economic and political factors that influence currency pair values, such as central banks' decisions and economic indicators. Combining both types of analysis provides a more robust strategy, enabling traders to make informed decisions and effectively manage risks. Relying solely on technical analysis can result in a myopic view and missed opportunities for successful trading.
Also Read: Forex Trading and Market Sentiment
Myth #7: Bad Trades Mean Failure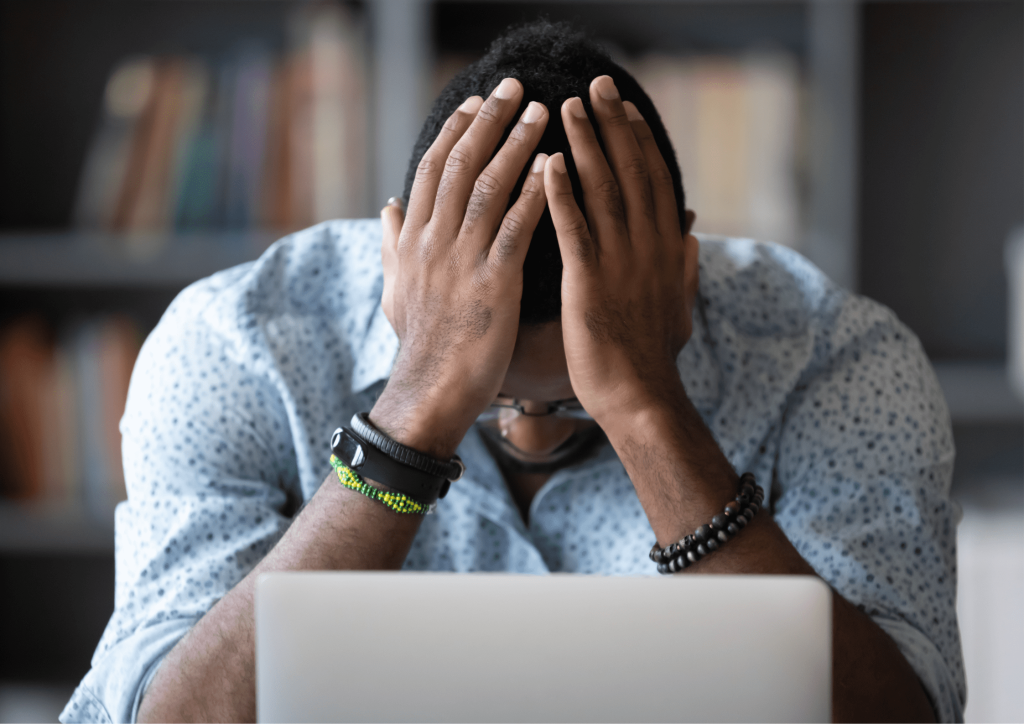 The idea that bad trades equate to failure is a damaging belief that can significantly impact a trader's morale and decision-making abilities. This myth leads many traders to see losses as a reflection of their skills or worth, reinforcing a negative mindset. It can also prompt impulsive actions, such as doubling down to recover losses, thereby amplifying the financial consequences.
The Truth:
In the forex market, bad trades are an inevitable part of the journey and not a sign of overall failure. Even the most successful traders encounter losses; what sets them apart is how they handle them. Successful forex trading involves a rational approach to both wins and losses. It's all about the bigger picture and maintaining a strategy that leads to consistent profits over the long term. Effective risk management and money management strategies are crucial for navigating the ups and downs. Viewing bad trades as learning opportunities rather than setbacks can contribute to becoming a successful forex trader.
Conclusion
Navigating the forex market is a complex endeavor with opportunities and pitfalls. Falling for common myths about forex trading can set you on the wrong path, clouding your judgment and potentially leading to financial setbacks. Understanding that forex success involves more than quick profits or predictive tools. It's a long-term commitment requiring a blend of technical and fundamental analysis, risk management, and continuous learning.
As traders, dissecting these myths and adopting a more balanced, informed approach is essential. Successful forex trading is not about quick riches or flawless strategies; it's about disciplined risk-taking, ongoing education, and the ability to adapt to ever-changing market conditions. By separating myth from reality, you equip yourself with the knowledge and mindset needed to become a successful forex trader.
Also Read: 8 Common Trading Mistakes to Avoid
FAQs
Do you need a lot of money to start forex trading?
No, you don't need a lot of money to start in the forex market. Many online platforms offer accounts that can be opened with a modest initial deposit. What's crucial is effective money management and risk management, not the size of your trading account.
Can automated trading systems guarantee success in forex trading?
Automated trading systems are not a guarantee for successful forex trading. While they can be a useful tool, they don't replace the need for a comprehensive understanding of market dynamics and a robust trading strategy.
Is technical analysis enough for successful trading?
Answer: Relying solely on technical analysis is insufficient for successful forex trading. It's vital to integrate both technical and fundamental analysis to have a well-rounded view of the forex market. Successful traders use a blend of both to make informed decisions.