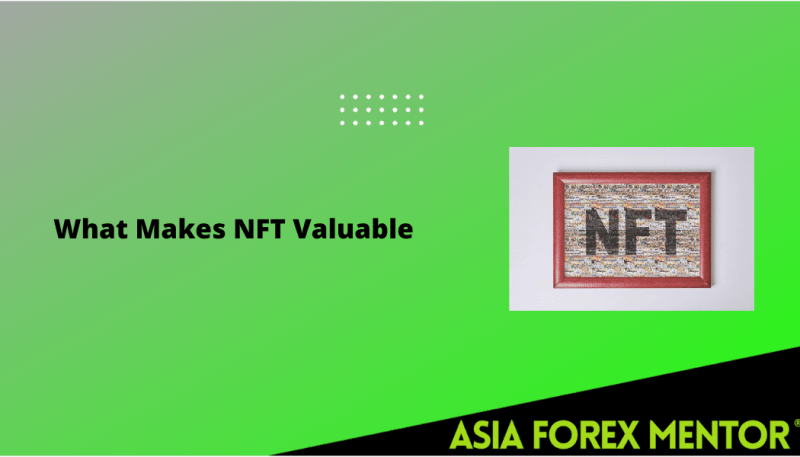 In 2021, NFTs market prices soared and people could not get enough of them. People began buying NFTs because they thought that they were valuable digital assets that would increase in value or be a great investment for the future.
When NFTs were in a bull market, many anticipated that their future value would be higher than their current value (at that time). So, investing in NFTs seemed like a profitable no-lose investment until the NFTs entered a bear market like the cryptocurrency market.
Also Read: How To Sell NFT: All You Must Know
Contents
What is a non-fungible asset?
A non-fungible asset is an asset that cannot be substituted for another asset. Non-fungible assets are unique. On the other hand, fungible assets are interchangeable. There is nothing unique or special about fiat currency, so fiat currency is fungible. For example, if you have US$10 and someone offers to give you a different US$10 bill as a replacement, you may take it. The value of the US$10 that you own has the same value as the US$10 bill being offered to you.
NFTs are non-fungible tokens. Each NFT is unique and cannot be substituted for another NFT. The key feature that makes NFTs unique is their metadata. Since the metadata of each NFT is different, NFTs are not interchangeable like fiat currency.
What is a non-fungible token (NFT)?
A non-fungible token is digital art. It can be a music video, music recording, movie, picture, artwork, digital image, document, video, or other digitized asset that has a metadata attached to it. The metadata includes information on when the NFT was created, the creator's identity, and a record of everyone who has ever owned it. The metadata attached to each NFT is recorded on a blockchain and immutable. Since it cannot be changed, metadata serves as a certificate of authenticity and ownership.
NFT Basics
NFTS are unique digital assets made possible by blockchain technology. They bring traditional art into the digital world. NFTs are part of Web 3.0 and their digital ownership is key to their popularity, use, and overall value. NFT sales have been brisk since the introduction of the NBA Top Shot NFT series. Moreover, NFT trading has significantly increased as NFT art has risen in value.
NFTs Confuse Many People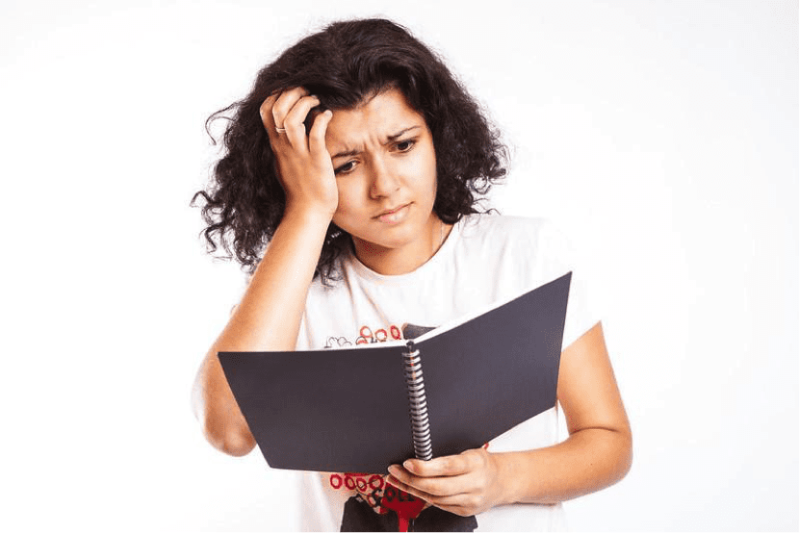 NFTs are confusing to many people. They are confusing because they are digitized versions of something that can only be enjoyed online. They do not exist outside the blockchain that hosts them.
People who buy NFTs are spending cryptocurrency for something that they can get for free online. Anyone can copy NFT art. It can be shared with others, and people can make as many copies of it as they want for free. Since people can access the contents of an NFT asset for free, it seems strange that people would buy them.
While it is true that the contents of an NFT can be copied for free and shared with others, no one can copy an NFT's metadata. The use of metadata to confirm authenticity and ownership of an NFT makes NFTs with them special and scarce. If only a limited number of people can own something, then it becomes scarce. The more scarce something is, the more valuable it is to people who want it or care about it.
Scarcity alone does not guarantee that an NFT will be valuable. People have to want the NFT and be willing to pay for it in cryptocurrency. If people don't want the NFT, then there is no market demand for the NFT. NFTs with no or low market demand do not have high market valuations.
Notably, most NFTs sell for small amounts of money (approximately US$20). The price range for NFTs is US$20 to over US$69 million. Currently, the average price for an NFT is about US$800.
Why are people paying so much money for NFTs?
People are paying so much for NFTs for primarily four reasons. They are speculators, collectors, gamers, or seeking social status. A person may have multiple reasons for buying NFTs. The most important thing to note is that whatever the reason, it provides sufficient motivation for the person to pay for the privilege of owning an NFT.
Speculators
NFTs have existed since 2014. There was very little interest in them until 2020. In January 2020, the National Basketball Association (NBA) released its own NFT series popularly referred to as Top Shots. They are known as the NBA Top Shot as Moments. The NFTs are video clips of exciting moments in basketball games played by the teams in the National Basketball Association and the Women's National Basketball Association. The NFTs are like trading cards, only they are digital. Basketball enthusiasts, sports junkies, general collectors, and people who wanted to memorialize special moments in sports gobbled them up. As the demand for them grew, their prices climbed too.
This is when speculators saw an investment opportunity. They could buy popular NFTs and then sell them for a handsome profit. As more speculators entered the NFT market, the prices of the popular, scarce, and valuable ones rapidly rose. Moreover, as NFTs began to sell for thousands of dollars, then hundreds of thousands of dollars, and finally millions of dollars, they attracted large numbers of speculators who hoped to make lots of money from reselling them shortly after buying them. Speculators have contributed to the development of an NFT bubble.
Collectors
NFT collectors may have some connection to the NFT series (e.g., Crypto Kitty, Cool Cats). Usually, they are active in the NFT's online community and participate in activities that promote the NFT. Collectors' valuations of NFTs tend to be based on sentimentality. Strong sentiment about an NFT series can keep an NFTs value high and demand for it strong.
Gamers
In blockchain games, game characters, virtual land, and in-game assets are NFTs. The NFTs can be traded, sold, and rented. In-game assets can be useful to gamers who can use them to enhance their game-play, give their characters an edge in battle, or make their characters or other in-game assets standout. The creation, selling, and buying of in-game assets has been going on for years. The creation of blockchain games has moved the gaming economy to the blockchain and potentially into the metaverse.
Social Status
Interestingly, there are people buying NFTs as a way to flaunt their wealth, advertise their social status, and to become part of an elite group of people who can afford to spend thousands of dollars (sometimes millions) for an NFT. The members of these niche groups have one thing in common, they all own a high-end NFT.
There is cache in owning the same NFTs as Snoop Dogg, Jimmy Fallon, Mark Cuban, and Elon Musk. So, even if they don't care about NFTs, owning one makes them a member of a 'members-only' group that has social value that may translate into value in other areas of life. This social status aspect can also help to push up the demand and market value of the NFT series that have their own social standing.
Since many people want to be part of elite groups and invited to gatherings where they can mix with social elites, demand for NFTs can be fueled by people's desire to belong or be part of something considered special or exclusive.
What makes an NFT valuable?
NFTs are valuable because people want them and are willing to pay large amounts of money for them. If there is no demand for an NFT, it becomes worthless. So, the real question is, what makes people place high value on NFTs?
There are seven factors that can affect the market price of an NFT. The degree of influence exerted by each factor on the NFT's valuation may vary from NFT to NFT. Still, if you are considering buying an NFT, investing in them, or making them, consider how each factor plays a role in their market valuation.
The seven factors that affect the value of NFT assets are their utility, scarcity, liquidity, network effect, security and transparency, buyer perception, and hype factor. Let's examine each factor.
Underlying Value
This is the value of the NFT to the owner. The NFT may give its owner an edge in a blockchain game or have sentimental value because it was a gift from someone. Some NFTs give their owners special access to other NFT collections, events, and social gatherings. When NFTs with an underlying value are sold, the things that give them their value are sold with them.
Scarcity
Scarcity drives market demand and prices higher. Limited edition NFTs are more valuable than NFTs released in large numbers because owning them becomes a privilege, an honor, something that separates them from the bulk of humanity. Scarce NFTs are also likely to have a high future value.
Liquidity Premium
NFTs with high liquidity are more valuable than NFTs with low liquidity. High liquidity NFTs can be sold at any time because there is high demand for them. Highly liquid NFTs have high trading volume, low transaction fees, easy to use trading platforms, and well-developed secondary markets. Since these NFTs can be sold at any time and are likely to maintain their value, NFT investors are willing to pay higher prices for them. Liquidity lowers the chances that the NFT's value will decrease over time.
Ownership History
The ownership history of an NFT can be very important to potential buyers. Many people want to own something that was previously owned by a famous person. The metadata attached to each NFT can confirm that famous people were previous owners of a specific NFT. In such cases, speculators may buy NFTs owned by famous people and resell them at substantially higher prices because they have high ownership history value.
Network Effect
The network effect occurs when the value of an NFT increases as more and more people buy it and trade it. NFTs that are traded a lot have higher market valuations than the ones that have low trading volume or are rarely traded.
For example, CryptoKitty NFTs can be bred, collected, and traded by their owners. As the popularity of CryptoKitty spread and more and more people bought them, their value increased. In fact, there was a linear relationship between the increase in their popularity and their rise in market value.
Security and Transparency
The process of creating an NFT is called minting. NFTs that have been minted using cryptography are more secure than those that don't have it. Cryptography makes it harder for people to hack or steal the NFT.
Also, NFTs that are hosted on a trusted blockchain like Ethereum and have a public ledger that records every transaction involving the NFT are more valuable than those with sketchy records. The immutable NFT ownership history makes the buyers feel more confident that the NFT is legitimate and has real value (there are a lot of NFT scams now).
Buyer Perception
A buyer's perception of an NFT's value affects its market value. If the buyers and potential buyers connect with the NFT series, then they will increase its price because their desire for it will increase its trading volume, liquidity, and resale value.
For example, the Bored Ape Yacht Club (BAYC) has a strong online community and people continue to clamor for it. This is the case despite the fact it is digital art composed of an image of a bored ape. The popularity of this NFT series and people's strong desire to own them, has led to them being the second most popular and valued NFT series.
Hype Factor
Artists who create NFTs with higher value in the market don't always do it by accident. If the artists cultivate a fan base and keep information about themselves trending online, they are likely to be able to increase the value of their digital art. The NFT value of emerging artists is highly dependent on the public's perception of the artist's future and their emotional connection with the artist. As the connection between the artist and the artist's community increases, there will be increasing consumer loyalty, engagement, and demand. The growing connection between the artist and the artist's fan base will increase the value of the artist's work.
Also Read: How To Mint An NFT
NFT Space: The Metaverse and NFTs
NFTs play a major role in the metaverse and other Web 3.0 technologies. The metaverse economy is run by NFTs. The avatars, virtual real estate, clothing, accessories, etc., are all NFTs. Trading NFTs in the metaverse is going to power an online economy very different from the kind created by Web 2.0.
In fact, brand names like Gucci, Prada, and Nike have already begun to sell merchandise in the metaverse. Based on their preliminary NFT sales, there are many buyers willing to pay a lot of money to accessorize their NFTs and create unique digital assets in the metaverse.
Potential Future NFT Projects
NFT creators are working hard to generate more revenue streams from NFTs. They believe that NFTs are the future and that they will continue to evolve and increase in value.
For example, Yuga Labs, the creator of BAYC and the Otherside metaverse, has bought Meebits and CryptoKitty from Larva Labs. Yuga Labs wants to increase its NFT revenues by further capitalizing on the growing popularity of and obsession with NFTs.
Other NFT projects are focused on increasing NFT trading because that makes NFTs valuable to a larger group of buyers. As NFT ownership increases and more people enter the crypto space, their value and usage across different applications will grow.
Key Takeaways
There are new NFT projects being launched on a regular basis. The NFT space is filled with thousands of NFTs, but it is still not saturated. In 2022, during the crypto winter, NFT prices declined. The sudden drop in value caused some people to think that the NFT bubble has burst, however, others are waiting for the NFT market to resume its upward movement.
As NFTs grow in value and usage, more and more companies will launch them and adapt them to existing Web 3.0 applications. NFTS are an asset class like cryptocurrency. They are a unique asset class because they take something that is not scarce and make it scarce. The crypto space will continue to evolve and create more market opportunities for those creating, trading, selling, and buying NFTs.
FAQs
Do NFTs have digital keys?
Yes, NFTs have digital keys just like cryptocurrency.
What are ERC standard NFTs?
The ERC standard refers to the way that the Ethereum blockchain processes Ether. If something is ERC-compatible, it can be hosted on the Ethereum blockchain and any Ethereum-compatible blockchains.
It is important that NFTs be ERC-compatible if you want to be able to trade them on the major blockchains that host smart contracts, blockchain games, and play-to-earn games.
Are NFTs real art, like an original painting by Picasso?
A former auctioneer at Christie's auction house, Charles Allsopp, does not consider NFTs to be real art. However, the person who paid US$69 million for Beeple's Everydays: The First 5000 Days obviously believes that NFTs have value and may appreciate in value with time.
When deciding if NFTs are art or have any real value, ask yourself if cryptocurrency has value. If you think a string of characters on a computer has monetary value, then you are likely to believe that a JPEG with metadata attached to it is real art.