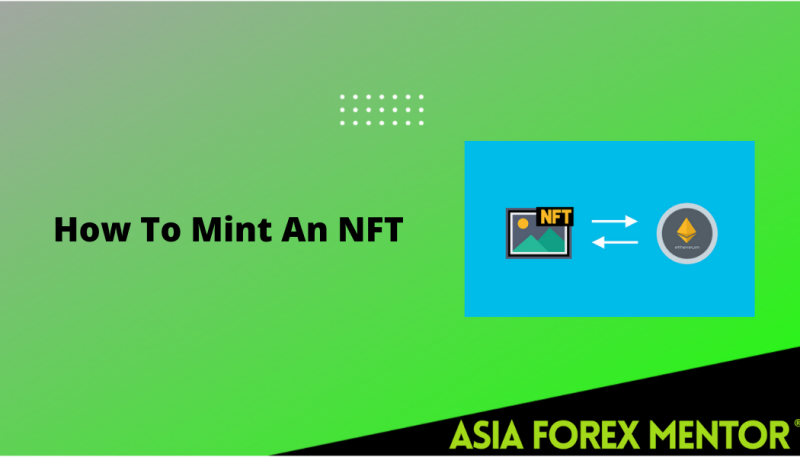 NFT- In the field of technology, this is perhaps one of the most commonly used terms. The introduction of non-fungible tokens, or NFTs, has been heralded as the first step in transforming the digital representation of real-world assets. But still, the question remains: what does NFT refer to?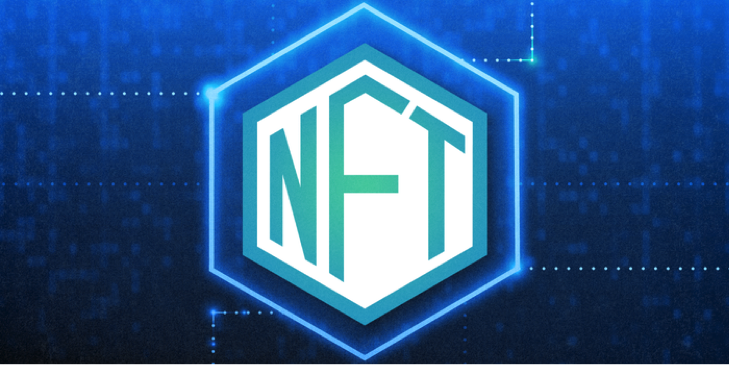 Also Read: Is Cryptocurrency a Good Investment?
Contents
What is NFT?
Non-fungible tokens (NFTs) are non-transferable data units that are held on a digital ledger. To mint NFTs, you must be linked to readily replicated things as unique items, such as NFT artwork, movies, audio, and other forms of digital files, and blockchain technology can be used to establish public evidence of ownership for the NFT.
You must mint NFTs for your digital art to become a part of the Ethereum blockchain, which is how you do it. When you mint NFTs, it is "minted," much like a piece of metal currency, and then put into circulation.
To sell your digital artwork in the future through a smart contract, it must be represented as an NFT, which can be acquired, traded, and monitored digitally on the market.
NFT Minting
In simple terms, minting NFT art is the conversion of a digital file into a crypto collectable or digital asset on the Ethereum blockchain digital wallet. After a digital item or file has been deposited in this decentralized database or distributed ledger, it is impossible to change, modify, or remove it.
The process of putting a specific object onto the blockchain is known as "minting" when a manufacturer mints a physical currency, much as it is when manufacturing fiat money.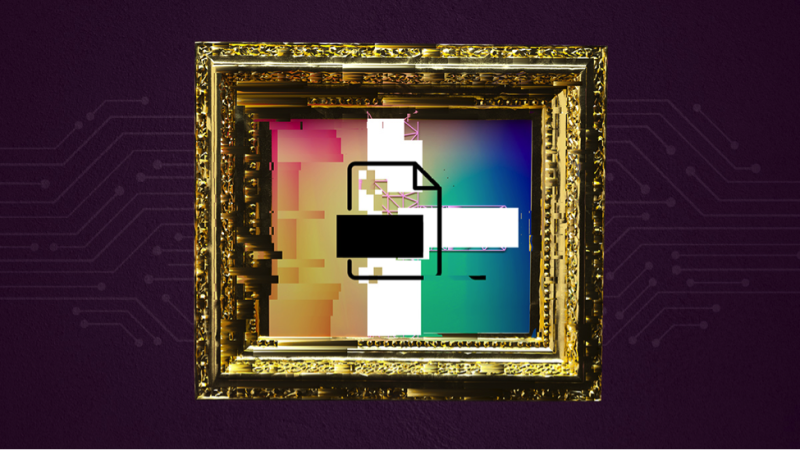 Alternatively, "NFT Art Minting" refers to the process of adding your digital artwork or content to the Ethereum blockchain. After they are created, non-fungible tokens are "minted," much how metal coins are minted and circulated.
This method converts a simple file into a crypto asset that can be exchanged or purchased using cryptocurrency on a digital marketplace. Before creating an NFT, the digital version of the artwork must be "minted." The NFT's author can schedule royalties from future sales during the minting process, a charge he can get if his work is sold to a third party or traded on the secondary market.
Also Read: How to Mine Ethereum: The Full Walkthrough
Factors to Consider before You Mint NFTs
Although it may appear simple to begin minting NFT, there are a few things to consider before getting started. So, let's talk about the factors and NFT marketplaces now.
NFT Platforms for Blockchain
The first point to mention in response to "how to mint an NFT" is the several blockchains supporting the NFT token standard. Ethereum, Polkadot, Binance Smart Chain, Tezos, WAX, Flow by Dapper, and Labs are the most popular NFT marketplaces.
Ecosystem of the NFT
The awareness of NFT capabilities in your chosen blockchain is the next key thing to consider while looking for the cheapest approach to mint NFT.
It's critical to ensure that the platform you choose can handle NFT transfers and sells across several blockchains. With each blockchain, developers should closely look at the benefits and drawbacks of the NFT ecosystem.
A Platform that is Both Cost-effective and Efficient
For the first time, many enthusiasts will attempt to develop NFTs. As a result, people may be looking for a way to get a free NFT, and popular choice can help.
Ethereum and Binance Smart Chain are now the most widely used blockchain platforms for minting NFTs. These two platforms' vast scale functions as the largest NFT markets while also giving purchasers more exposure.
NFT Marketplace
Lastly, the most important consideration before NFT minting is the selection of an NFT marketplace for distributed file system.
In the case of the Ethereum blockchain, developers may encounter a large number of NFT platforms. Rarible, Mintable, and OpenSea are a few famous examples. Juggerworld, Treasureland, and BakerySwap are some of the Binance Smart Chain NFT marketplaces.
Process of Minting NFT
Now, let's move on to talking about the process of minting NFT asset in easiest ways.
Open a Cryptocurrency Exchange Account
Getting a crypto exchange account, such as Coinbase or Kraken, is the first step towards minting your NFT—or doing anything in crypto. Crypto exchanges allow you to buy and trade cryptocurrencies quickly and easily.
You'll need a crypto exchange account since you'll need to buy Ethereum to cover the one-time charge associated with minting NFTs—we'll go over that in the next section. If your NFT becomes up for sale, you might want to pay out your profits, convert to another cryptocurrency, or do whatever else a crypto exchange allows you to do.
Purchase Ethereum
The bulk of NFTs is based on the Ethereum blockchain. Ethereum, or ETH, is also the name of the network's native currency. As a result, Ethereum is most likely to be used when selling and buying NFTs. You won't have any trouble purchasing Ethereum because it's listed on practically all cryptocurrency exchanges (it's the second-largest cryptocurrency, after all).
You'll typically use an NFT marketplace similar to eBay or Amazon for NFTs to purchase and sell NFTs. OpenSea was by far the most popular, accounting for 97.8% of all Ethereum NFT transactions.
This is the market we'll be discussing. It costs Ethereum to join OpenSea. To sign up for the site, you'll need to pay for "initialization," which is a one-time cost paid in Ethereum
Make an Ethereum Wallet That isn't Custodial
You now know that answering how to mint an NFT for free is utterly ridiculous. You'll need money to buy ETH or Ether to add your art to the Ethereum blockchain as an NFT. Once you've got your NFT on the Ethereum blockchain, you can start looking for ways to sell it. A non-custodial wallet could be helpful in this situation.
Non-custodial wallet is a form of cryptocurrency wallet that allows you to control your funds completely. A wallet is essentially a storage location for your bitcoin that you can use to make purchases with. It's also vital to understand the difference between non-custodial wallets and wallets controlled and managed by a centralized crypto exchange.
The seed phrase can be accessed using a non-custodial wallet. The seed phrase is a 12-word combination produced at random and can be used to backup wallets and access them across numerous platforms or devices.
As a result, you may secure the lowest way to mint NFT while avoiding any exchange-imposed restrictions on fund access. However, because you can lose access to cash if you lose the seed phrase, such independence comes with a lot of responsibility.
There are a variety of non-custodial wallets available that can assist you in lowering your NFT minting costs. Rainbow and Coinbase Wallet are two fantastic examples of non-custodial wallets for mobile. Laptop users, on the other hand, might use Metamask as an alternative. Let's look at Metamask as an example of how to set up a non-custodial wallet for your NFT work.
Create a Non-Custodial Wallet
The steps in setting up Metamask for optimal NFT minting costs are as follows.
Install the metamask chrome extension from the website.
Click on the "Create a Wallet" button on the right-hand side of the page.
Follow the instructions in the next series of prompts to create a password. It's crucial to remember that this password is distinct from your seed phrase.
Developers must now copy their seed phrase and save it somewhere safe and easy to find.
The seed phrase is crucial in NFT construction because you could lose access to your assets if you lose it.
In the final step, click the "Next" button to complete the setup procedure.
Transfer Ethereum to Your Cryptocurrency Wallet
It's time to load Ethereum into your crypto wallet now that you've purchased Ethereum on a crypto exchange and have your MetaMask up and running.
To send Ethereum from your exchange, go to the "send" or "withdraw" tab on your exchange's website, which allows you to send funds to a crypto wallet. You will be required the Ethereum amount you'd like to transfer to your Ethereum public address.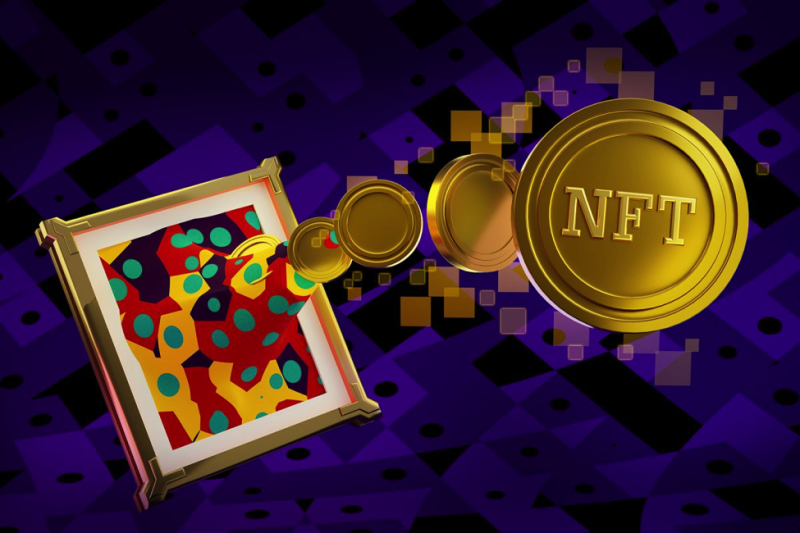 MetaMask creates an Ethereum public address for you when you first set it up. It begins with "0x" and appears at the top of your MetaMask pop-up. Consider your Ethereum address to be the equivalent of your bank account number on the blockchain.
NFT Marketplaces for Minting
Finding the most cost-effective method of minting NFT is all about finding the right platform. The selection of an NFT marketplace is a crucial part of the NFT minting process, and it is based on a variety of factors.
OpenSea is extremely popular. When users first set up their collection on OpenSea, they should only pay once. In the case of further NFTs, your work's customers will cover the gas costs.
After minting your NFT, it is stored in your wallet and sold on any platform you want. As a result, you can mint something on one platform and then sell it on another.
The above example can give ideas about the NFT market. However, there is a variety of other NFT markets that handle the technical process differently, work with artists differently, attract audiences differently, or charge fees differently:
Rarible charges a 2.5 percent fee, which is split equally between the buyer and seller.
On every secondary sale, Nifty Gateway charges a fee of 5% + $0.30.
Each purchase is subject to a 3% transaction fee, which is paid by the customer.
The vendor pays a 15% fee to the Foundation for each sale.
In most circumstances, NFTs minted on other marketplaces can be imported into OpenSea.
Create the NFT
The final step to create NFTs is simple, and several platforms have made it easier to do it. Take a look at the steps below to discover how simple it is to develop NFT in only a few clicks.
To get started, go to www.opensea.io and select the "Create" button. A prompt would appear, requesting that you login into your Metamask wallet. It's critical to read the "Message" section of the signature request to ensure you've chosen the correct action. The lazy minting method on the OpenSea
NFT marketplace involves minting NFTs as part of a collection. On the "My Collections" tab, click "Create," then give your collection a name, a description, and a logo. The user has the option of including numerous NFTs in their collection. On the OpenSea website, you can add new objects to your NFT collection.
Wait Until your NFT is Ready to Use
After you submit the file and pay the gas fee, the NFT minting process begins instantly. During this method, the Ethereum smart contract executes a code embedded in your artwork on the Ethereum blockchain.
Avoid Double-Minting
While waiting for your transaction to complete, we strongly advise against minting the same NFT or using the "Mint NFT" option.
If you submit numerous transactions, Ethereum will process them in the order in which they are received, and your wallet will become overflowing with pending transactions.
You will be able to see your newly produced NFT in your profile once the transaction has been validated.
Minting on Other Blockchains
Polygon, a distinct network that allows you to move your Ethereum onto their network for gas-free trade, is also supported by OpenSea. Bridging is the term for this process. But keep in mind that bridging involves gas fees.
Thus, it's better to bridge a large number of Ethereum at once rather than a few because the fee will be the same. The Polygon NFT experience on OpenSea is identical to Ethereum NFT, except gas. Klaytn, a blockchain popular in Korea but with limited global appeal, is offered on OpenSea. Another Ethereum alternative is Flow, an early NFT-centric blockchain.
Flow is the basis for NBA Top Shot, an early NFT effort. NFTs based on the so-called Ethereum-killer Solana have recently exploded in popularity. NFTs can now be sent between Ethereum and Solana as of late September 2021.
NFT Marketplaces that are Popular for Selling and Minting NFTs
The following are some of the choices available as the popular NFT marketplace-
OpenSea NFT
The largest platform of all the platforms is now OpenSea NFT. This platform also offers to sign up for a free account without any upfront gas cost. Virtual worlds, NFT art, metaverses, sports, NS domain names, and trading cards are among the NFTs available from the ERC-721 and ERC-1155 specifications.
OpenSea's default wallet, Metamask, allows you to trade, sell, and purchase NFT assets, including CryptoKitties, Axies (Axie Infinity), Decentraland and more.
You can also use the OpenSea platform's digital asset production tool to make your own NFT, such as adding a new item to your collection, for free. You can also sell your products by establishing a preset price, holding a one-time sale, or holding an auction.
Rarible
It's a non-traditional marketplace that focuses solely on one-of-a-kind digital assets. You can create a free account by clicking here. This platform allows you to "mint" fresh NFTs and trade your digital products, such as music, digital art, virtual environments, and movies.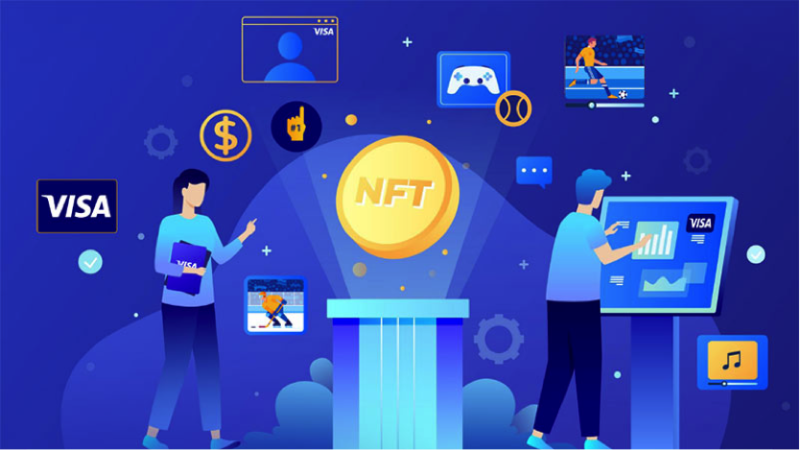 You can purchase and sell NFTs in various categories on Rarible, including art, games, photography, music, metaverses, memes, domains, and more.
Foundation
Foundation is a digital art platform devoted to the emerging creative economy. You can earn up to 10% on the side transaction if someone resells your digital artwork on our platform.
SuperRare
SuperRare is a global digital art marketplace that allows users to buy and sell one-of-a-kind digital artworks. The Ether cryptocurrency is used in all transactions (mining, purchasing, and selling).
BakerySwap
BakerySwap is an a digital art marketplace that hosts digital art and online gaming items backed by the Binance Smart Chain blockchain. BAKE tokens are the platform's basic payment tokens. Minting and afterward selling NFT is an essential and uncomplicated process.
KnownOrigin
The Ethereum blockchain powers KnownOrigin, a marketplace for digital artwork. You can upload digital art in JPG or GIF formats here, and the files will be stored on IPFS (Interplanetary File System).
Conclusion
NFTs are widely used, and constructing them can be a daunting task. Simultaneously, the millions of dollars engaged in NFT trading raises concerns about the expense of minting NFTs.
However, learning how to mint NFT cost-effectively can be aided by a strategically coordinated strategy for digital collectors and digital artists that includes recommended best practices. The availability of a wide range of platforms for creating NFTs is also appealing to enthusiasts.
FAQs
How Long Does It Take Mint an NFT?
This process can take up to five days, but it's only necessary when you're first starting off. Once you've finished that task, everything else becomes simple. You're now ready to start minting and purchasing NFTs.
Does It Cost Money to Mint an NFT?
Yes. The Ethereum blockchain's smart contracts are used to store and host most NFTs and NFT markets. The "gas charge" or "Gwei" is the cost of using the Ethereum network (generating NFTs, purchasing, selling, or transferring an item to an Ethereum address).