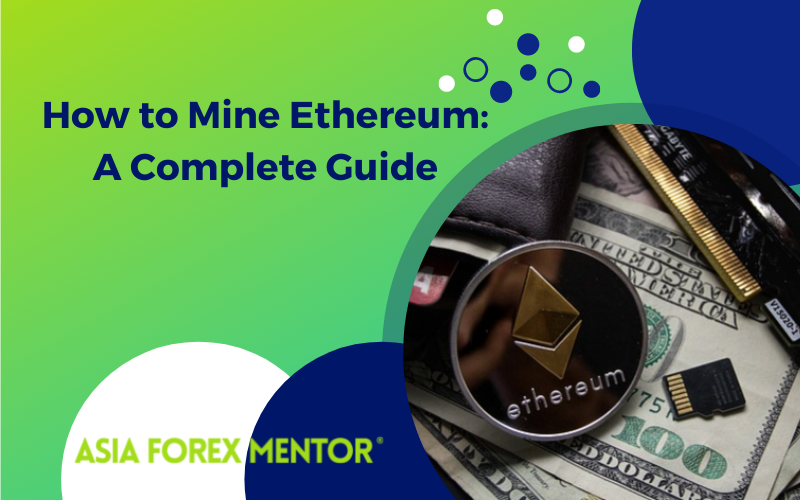 Ethereum is among the world's most famous cryptocurrencies and is considered Bitcoin's greatest rival. With crypto mining, an individual who wants to start mining must invest in a powerful mining PC that performs the hard task of mining. Besides having these mining PCs, you must also have mining software that you would like to run and decide how you want to be paid. If you are here to learn about Ethereum mining, you are at the right place because I will cover three main approaches to mining.
Before I proceed, I would like to be clear about something. I am here to provide you with all sorts of information, whether positive or negative. Currently, there has been a shortage of GPUs and some components of CPUs that are important for crypto mining. For this reason, the hardware items prices have gone up to extreme levels. Those who invested in crypto mining in the past year or two are benefiting immensely because they have saved many Ethereum coins while mining. Trying to start a mining firm today will be very costly and bring in fewer profits than those who started the activity many years back. There are several hardware requirements that need to be considered before you start mining. They are the operating system, crypto wallet, mining pools address, mining application, and GPU drivers.
Despite all these downsides, people are still interested in crypto mining as they want to know how it works and how much Ethereum they can earn while mining the crypto. I will respond to these questions the best I can to ensure you are equipped with all the knowledge necessary for starting your mining firm.
Content
What Is Mining?
Before discussing what Ethereum mining is, it is necessary first to know what cryptocurrency mining is. Crypto mining is generally a process where powerful PCs compute-intensive work that needs a lot of computer processing power and time. In the mining field, the miner is an investor who gives energy, computer space, mining power, and time for sorting through blocks. After working on the complex computations, the solutions are submitted to the issuers who decide if the solution is accurate.
If the miner's solution is appropriate, they are rewarded with cryptocurrencies in large portions. Without miners, there would be a shortage of cryptocurrencies in circulation because mining firms function as mints. Therefore, miners are responsible for increasing the circulation of a certain cryptocurrency in the market. Every cryptocurrency has limits to the number of coins to be mined; hence when mining rewards are reduced, the inflow of new cryptocurrencies also reduces.
What Is Ethereum Mining?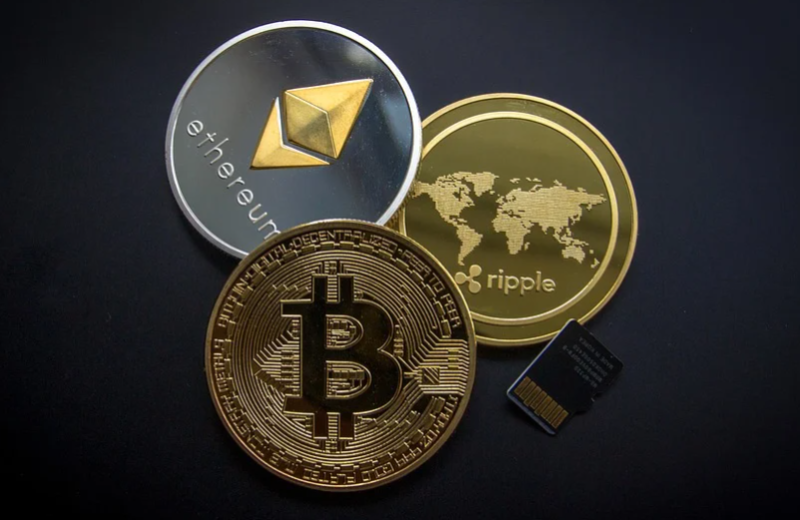 With the second largest market capitalization in the whole cryptocurrency market, Ethereum was the first to introduce the smart contracts feature. Smart contracts are individual, decentralized, self-executing agreements that are coded into the blockchain. Cryptocurrency experts believe and have demonstrated how Ethereum mining yields more profit than bitcoin mining. According to recent statistics as at the time of writing this article, Ethereum miners earn $77 million on average daily while bitcoin miners earn $67 million and the difference between the two is the average price paid per kWh.
Mining Ethereum is more than what it sounds as it does not involve the increment of ETH in circulation only. It also involves keeping the Ethereum network safe while making, proving, and ad blocking the blockchain. To mine Ethereum, you will need a lot of electricity, so you require powerful PCs and hardware. The Ethereum mining process uses the proof-of-work system, otherwise known as POW. Ethereum uses the POW to agree on the state of information recorded on the blockchain. This tool allows the Ethereum network nodes to come to a consensus on data.
POW protocol ensures that the Ethereum blockchain is not attacked or abused by malicious people. This is done by engaging all participants in complex calculations or computations to verify the Ethereum blockchain transactions for a reward. A block reward is a payment needed for verifying the transactions. To log exchanges of ETH, those who mine, run a computer program that quickly computes millions of math equations since these miners are not conducting the entire math problems in a mere vacuum. Proof-of-work also ensures that that new currency is released into the system for circulation. With the POW system of operation, no individual can delete or create fake transactions, ensuring a truthful process when miners mine since they are usually many mining irregularities.
On the other hand, proof of stake depends on validators to consistently maintain the cryptocurrency where the owners let their tokens be collateral to get authority over the token in proportion to the figure they stake. Essentially, proof of stake decreases the difficulty of the advanced cryptographic puzzles which significantly decreases the environmental cost. For the longest time, proof of state and proof of work debate has greatly lingered in the technical realm.
One of the greatest advantages of Proof of Work is that it eliminates the chances of double-spending by using computational resources to solve hashes that verify transactions. It is also helpful in ensuring that the network functions appropriately without needing assistance from third parties or middlemen.
Is Ethereum Mining Profitable?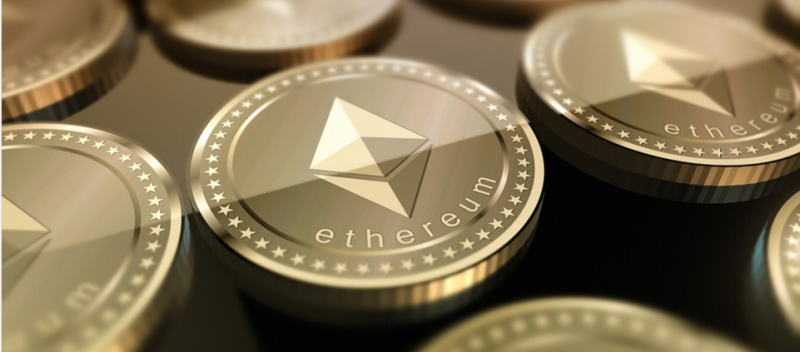 Just like operating a business, the profitability of Ethereum mining is determined after deducting the various costs incurred during the process. These costs include things like electricity bills, fees, and maintenance of the hardware in use. In general, several factors affect the profitability of Ethereum mining and they are as follows;
Rewards On Each Block
A block reward is the bitcoin amount you can get if you, fortunately, one block of the currency. The main competitor of bitcoin also depends on block rewards to offer incentives to those who mine. Currently, those that mine Ethereum get 2 Eth plus the transaction fees for each block mined as rewards for solving complex computations. The more rewards you get, the more profit you make and there is proof that on a daily, for example, people who are mining Ethereum can make $77 million. When rewards decrease to 2 eth per block, there will be fewer eth block rewards for each typical block mined thus every miner gets 3 eth as rewards. Mining rewards are given to the miner who finds a solution to a complex puzzle and its probability is related to the portion of the entire mining power on the specific network. A block reward is given to the appropriate miner as the original transaction recorded in the given block.
Network Difficulty
Each cryptocurrency mining pool experiences different problems, the same case applies to Ethereum. Ethereum mining difficulty is explained as the difficulty of an issue that miners can solve to create a block. It is obvious that the number of miners in a particular mining network, the more difficult it is to create or find a block. This factor increases the difficulty of Ethereum mining. Additionally, if more miners with powerful hardware join the market, it becomes more difficult to make profits.
Uptime
Uptime is the time that a miner's rig spends online while mining. The more time you spend while mining the higher your chances of getting more profit.
Mining Pools
 Each person that mines uses an Ethereum mining pool to bring together their computational resources to get blocks faster, therefore, being rewarded earlier than expected. The Creation of a mining pool brings more profit than methods such as solo mining, thus making the process of mining Ethereum easier. Mining pools enable progressive revenue as compared to when you mine alone. Additionally, pools with higher difficulty signify that there are many people who mine in those pools however, it should not worry you since the difficulty adjusts depending on the shares your hardware provides. Also, when considering pools, you should look for those with no cost at all. There are several factors that you should put in mind before considering choosing a pool. Reputation is one important factor in that you should be in a group and observe what others say about the pool. Also, you should consider a pool that entirely supports backup servers in cases of an outage. It is also vital for a pool to have transparency in feedback in case there are any issues. Choosing a pool that is operating on a server that is near you is another important factor because if your computer takes a while to respond you may lose shares. If a pool has a high payment threshold, it may be a factor to consider since it may not be feasible. It is vital to note that the pool you decide on, will not necessarily decrease or increase your odds. It is impossible to find a pool that matches with every expectation and preference that you have but finding a pool that works for you, is close to perfect.
Also read: The Next Bitcoin
Hardware In Use
For your mining Ethereum activities to yield more profit, you must keep updates on the best hardware to use while mining Ethereum. Updates and innovations in mining rigs and GPU models can save you a lot of money by using less power.
How to Mine Ethereum
There are several ways to do Ethereum mining and they all depend on the processes and hardware being used. According to reviews on how to mine Ethereum 2020 and 2021, the following are the best methods;
CPU Mining
The Central Processing Unit (CPU) is a hardware constituent of computers that processes and executes instructions, acting as the computer's brain. The CPU mining rig is as simple as it sounds because it generates hashes using its power. This method was commonly used when crypto mining was initially introduced because less energy and effort were required.  With the rise in new technology each day, CPUs became less viable and their profitability lessened. Miners report that CPU mining is very slow as it can take months without earning any significant gains.
GPU Mining
GPU (Graphics Processing Unit) crypto mining is the most common method, although it is more complicated. Unlike CPUs, several GPUs can be connected to one motherboard, bringing forth more power and better results. Choosing the perfect mining GPU is a hard task, but many profits are yielded when done therefore GPU is a better option than CPU. GPU provides a powerful processing power for example up to 800 times more than a CPU's. There are several different GPUs available on the market today and some are specifically built to render videos while others are for gaming and mining.
GPUs are preferred for mining because they are better at making guesses at the correct string of characters every second. A typical Ethereum mining rig constitutes a motherboard, processor, and rig frame used to hold the graphics cards. Essentially, the newer your GPU is the higher your chances are of generating more profits. On a minimum level, you should own approximately six GPUs  and mine using a pool like Ethermine. Factors like the GPU charges could affect yourmining bottom line and GPUs function thoroughly for mining cryptocurrenciestherefore a majority of the parts in your rig are irrelevant as much as the GPUs are operated. If you want to operate with less than six GPUs, you can use a less powerful supply.
ASIC Mining
Application Specific Integrated Circuit (ASIC) is the most powerful option in mining rigs. It generally is a small but mighty computing machine created for one purpose only, mining cryptocurrency. ASICs are very powerful and give a faster hash rate compared to all other types on the market. Being the most powerful equipment to use when mining, they are also the most expensive and are easily outdated by new models.
ASICs are so powerful that they can interfere with the landscape of the cryptocurrencies they mine. Some cryptocurrencies have tried to minimize the number of ASIC miners in their system because they snatch up many blocks and undermine the concept of decentralized currency. This is why you will find some currencies to be ASIC resistant. If you want to invest in an ASIC, ensure the cryptocurrency you are involved with allows ASIC mining to avoid any difficulty.
Cloud Mining
Other than pool mining, cloud mining is arguably one of the best ways to mine Ethereum.  It is a process that involves paying an entity by miners to rent out their mining rigs. For accountability, cloud mining is usually fixed in an agreement where all earnings made by the mining rig are transferred to the miner's Ethereum wallet.
Cloud mining activities normally have huge mining facilities that have several mining rigs. They use this combined computational value to offer mining services on a large scale better than other methods. This method is especially beneficial to individuals who do not have enough money to invest in their mining rigs. A disadvantage of using this method of mining is that you have to pay upfront and if the rate of Ether drops, you will not get a refund. Additionally, you are not at liberty to change the hardware and software given by the cloud mining company.
Solo Mining
With the right equipment, solo mining or mining alone could be the most sensible way of mining Ethereum. However, there is a high competition rate since the number of miners in the Ethereum network increases every day. This method is only profitable if you have enough resources at your disposal to surpass the stiff competition from other miners.
Pool Mining
Pool mining is the other commonly used method when mining Ethereum. It involves joining several computational resources such as computing power, by miners to work as a team in solving the problems. This method increases their chances of finding a block therefore more profitable. The mining pool is becoming common ground in every main Proof of Work and blockchain since they enable miners to create a stable income. If the pool mines a block, the rewards are spread as per the contributions made by each miner and it is typical for a mining pool to include a small fee for the organizer. When searching for the appropriate mining pool to in, your aim is to look for a fair mining pool that you can entirely trust to offer you optimal rewards, therefore choosing the right mining pool can significantly increase your general rewards and earnings.
Also read: The Best Ethereum Wallet
Best Ethereum Miners
The following are some of the best Ethereum miners available in the market;
NVIDIA GeForce GTX 1070
NVIDIA GeForce GTX 1070 graphics card is an excellent choice for computer geeks, video gamers and cryptocurrency miners. The device has a hash rate of 30 mh/s per day and is suitable for those who want to minimize power usage. At only 150 W per unit, NVIDIA GeForce GTX 1070 graphics is one of the cheaper cards to run. Although NVIDIA GeForce GTX 1070 is a popular card used by most miners, its cons are that its selling price is too high.
AMD Radeon RX580
Like NVIDIA, AMD is known for creating excellent graphics cards that are useful in mining cryptocurrency. Be sure that AMD Radeon RX580 will give you the best service as the company is trusted for manufacturing high-quality graphics cards. The AMD Radeon RX580 has a hash rate of 29mh/s, per day which is not bad considering how low its price is.
With the AMD Radeon RX580, you can save on the cost of extracting hot air created during crypto mining because it runs at a remarkably low temperature. This is particularly beneficial for people who run multiple mining rigs because a lot of hot air is created in the process. Being a low-priced and high-quality graphics card, the AMD Radeon RX580 is often sold out, which is the only downside.
NVIDIA GeForce GTX1060
NVIDIA GeForce GTX1060 is a great option for those seeking to minimize their electricity bill while engaging in crypto mining. Despite its low price, NVIDIA GeForce GTX1060 is known for its quality service. It has a real base clock of 1607 MHz, a real boost clock of 1835 MHz, and a memory detail of 3072 MB that delivers excellent performance when mining.
You do not need additional software to achieve the listed clock speed because NVIDIA GeForce GTX1060 is enough. Due to its low price and high-quality service deliverance, NVIDIA GeForce GTX1060 is often sold out. Those who can acquire the NVIDIA GeForce GTX1060 can testify that the graphics card is well suited for GPU mining.
AMD Radeon RX Vega 56
Living in cold areas. This is because the GPU can get very hot when used for a long period. Additionally, AMD Radeon RX Vega 56 runs use a lot of power, so it is advised that you use it where it is cheap. If you have enough resources and you want a graphics card with the best features, AMD Radeon RX Vega 56 is what you need.
Whatsminer M32-70
Whatsminer M32-70 is a renowned ASIC miner manufactured by the famous Whatsminer. Their products are also known for their small sizes, making it easier to scale up operations since they occupy minimum space. The Whatsminer M32-70 is among the most loved ASIC miners because of its effectiveness and efficiency.
The ASIC miner is expensive and also needs a lot of power supply as it requires 220V power. Whatsminer M32-70 has a fan that keeps the device cool enough while mining for cryptocurrencies, in this case, 70 TH/s per day. Deployment is made simpler since there is an ethernet connection, and once connected, every miner gets an IP Address that can be controlled through a graphical interface.
AMD Ryzen Threadripper 3970X
This CPU mining processor was released in 2019, with AMD promising dramatically improved efficiency and performance from the device. With the AMD Ryzen Threadripper, you will notice a significant improvement in core counts, efficiency, and per-core performance. The 32-core processor and 7nm are responsible for its higher core counts, boosted clock speeds, higher cache, and lower power usage.
Having a 64-thread processor for mining cryptocurrency gives you a significant advantage and its dump truck-sized 144MB of cache declares it the best mining CPU for most cryptocurrencies. The CPU processor might be expensive, but when put to work with its 19.9 kh/s, you can get more profit than anticipated. On the brighter side, if you decide to quit mining one day, you will still have a powerful processor to undertake other activities such as computational math problems.
Most people purchase the AMD Ryzen Threadripper because it has an ultimate mega-tasking and is easy to install. On the other hand, miners avoid it because it uses a lot of power when mining and is expensive.
AMD Ryzen 9 3950X
This is one of the most competitive CPU mining processors in the market. It features a 16 core, 32 thread processor with 64MB of cache. It has a hash rate of 13.4 kh/s, which is relatively fast enough to get you the most accurate answer to those complex mathematical computations. AMD Ryzen 9 is considered the most powerful in the category of processors that are not HEDT-oriented.
The Ryzen 9 is designed on AMD's 7nm architecture and is the highest tier in the Ryzen 3000 series, automatically making it the most expensive but a good performer. Together with the new architecture, AMD Ryzen 9 comes with its support for the new PCle 4.0 standard on an X570 chipset. The Ryzen 9 has single-core and multiple-threaded workloads that make it a powerful performer in the field.
AvalonMiner 1246
AvalonMiner 1246 is a product of the China-based firm Canaan Creative, the first company to manufacture ASIC miners. The company is known for its quality devices and remains the second-largest producer of Bitcoin mining hardware globally.
AvalonMiner 1246 has a hash rate of 90 TH/s and power usage of 3420W, making it one of the fastest ASIC miners in the market. It also has four fans to cool the system, explaining why there is a lot of noise when operating the ASIC miner. The unit is also created for easy deployment, simple maintenance and has an in-built Al chip.
Whatsminer M32-62T
The Whatsminer M32-62T is another reliable ASIC miner preferred by cryptocurrency miners. It has a hash rate of 62 TH/s and power usage of 3348W, which is relatively good for an ASIC offered at its price. It is equipped with several fans to ensure the device does not overheat and runs at the required speeds.
How to start mining on Android
Unfortunately, you can no longer make money by mining on your phone because mining cryptocurrency requires a large amount of processing power. Google and Apple do not permit on-device mining on Android and iOS hardware. So, if you had a question on how to start mining on iPhone, the same case applies. Additionally, before you decide to mine you have to consider several mining software requirements in that the mining software should be tailored to the Ethash algorithm.
Mining cryptocurrencies puts the phone processor and other components under extreme pressure and also drains the battery due to the power consumption. The Apple store guidelines state that "Apps should not rapidly drain battery, generate excessive heat, or put unnecessary strain on device resources." Google only allows apps that help you manage mining software that is being done remotely, either in the cloud or on your computer.
Calculating Profits
Ethereum uses digital money without payment banks or intermediaries, therefore you can quickly get an almost accurate estimate of how much you can earn by mining Ethereum using an Ethereum mining calculator. There are websites and software specifically dedicated to providing such services to miners, and this makes work more manageable. To calculate profits, you need to open your miner, link it to the network, and check the Mh/s. After opening any of the calculators, you enter the cost of electricity and power consumption and based on the value of 1 Ether at the time, the calculator will give you an estimate.
Ethereum wallet
Additionally, you can access your Ethereum wallet which is an example of a form of internet banking. An Ethereum wallet address provides access to your funds, costs, and Ethereum applications. The wallet address is the address that is public, where you can receive funds and in order to access them, you will need a private key pair of the wallet address. The wallet address is highly important as it helps miners to store their ETH file safely. There are different types of wallets for example software wallets, mobile wallets, and hardware wallets. A mobile wallet lets you safe-keep your coins on your smartphone. For a software wallet, you need to download it on your computer while a hardware wallet is simply a physical device. Managing your coins with a software wallet is safer, therefore is a need to create a wallet since this wallet will enable you to send funds and effectively manage your personal ETH.  Therefore, you need internet connection to successfully download it or you can download an entire client with the whole Ethereum Blokchain. It is safe since you can only access it from the computer you used to download it. You need to ensure that as you download it, your computer does not get a malware. The simplest way to install the go-ethereum is to simply download a pre-assembled binary from the download page which provides a zip file. The zip file consists of the ommand.exe file that you can work with without installing it to run from the command prompt.
A wallet address is all that you need to send and receive Ethereum. Any bitcoin address can be employed to transfer cryptocurrency to any other wallet address on the network, as long as the sender's software wallet and network fully support that address type. ETH which is short for ether is the global digital money specifically the currency of Ethereum apps.ETH is ideally the backbone of Ethereum, in that when you send ETH or work with an Ethereum application, it will cost you a small ETH fee to work with the Ethereum network. ETH allows you to control your funds with your wallet as concrete proof of ownership. Moreover, you can send your ether without the worry of random intermediary service. ETH is highly decentralized and worldwide therefore there is no firm that can choose to print more ether. ETH is open and available to anyone since one solely needs a wallet and internet connection.
Final Thoughts
To mine Ethereum, you will need to invest in mining software and hardware associated with mining cryptocurrency. There are several methods you can use to mine Ethereum and the one to choose highly depends on your pockets because the different techniques have different investment costs. If you want to participate in Ethereum mining, be ready to incur extra charges especially your electricity costs because of the power consumption.
The devices used to mine Ethereum should be regularly maintained, cleaned, and dusted to keep them in good shape. Other details are involved with setting up a mining farm, but most of them are kept as trade secrets. This guide on how to mine Ethereum is not meant to be entirely comprehensive, but if you are serious about the cryptocurrency mining process, you should now have a solid knowledge base to help you do more research.