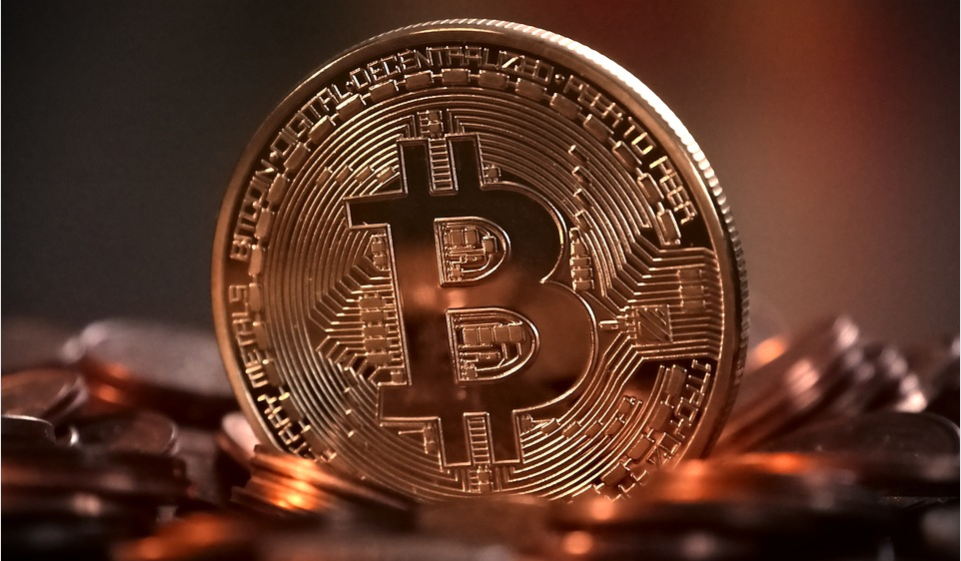 Cryptocurrency is becoming more widespread each day and developments are being made to ensure competition is maintained. For the longest time, Bitcoin has been the most popular as it was the first cryptocurrency to be introduced into the market. Bitcoin is the pacesetter in the cryptocurrency market and there is no doubt that it is the best there is so far. Nonetheless, the search for the next bitcoin continues and cryptocurrencies are doing all they can to ensure they get this position.
There are thousands of cryptocurrencies that have emerged, making the competition stiffer. With all of the rising crypto costs, a lot of investors are marveled about the next cryptocurrency that will take the place of Bitcoin because they want to invest once more. The investors who were fortunate enough to buy into bitcoin when it first arrived and then held on to the cryptocurrency when it exploded over the past year are now extremely wealthy. Now the big question is how do we find out about the next bitcoin?
Content
How to Find Out About The Next Cryptocurrency to Explode in 2021
On the account of bitcoin's price explosion, several digital currencies seem to rise each day and everyone is looking forward to identifying the next big cryptocurrency. In the cryptocurrency market, it is always advantageous to be among the first investors, which is why you must identify this cryptocurrency as soon as possible. Here are some tips to help you reach this goal.
Price Is Essential
One big factor to consider when searching for the next superstar in the cryptocurrency industry is the token price. Average investors who do not have much money to invest in the crypto market might go for the low-priced currencies to suit their pockets. Imagine being this average investor and putting in $4000 at today's price, then the cryptocurrency explodes in a few years. As of now, this money can only buy less than half of one bitcoin, more than 20 Litecoin, or hundreds of coins from the cryptocurrencies with lower prices.
Making such a choice is crucial and the ability to expand investments with less expensive coins should not be ignored. You might be in for a surprise when one of the low-priced cryptos you have invested in explodes like bitcoin and becomes the next big cryptocurrency. No one knew bitcoin's fate when it was introduced into the world and many did not pay attention, let alone invest in it. Look at bitcoin right now, it is the top cryptocurrency setting the pace for the others.
Prospect for adoption
Some cryptocurrencies show a likelihood of a bright future. If you can establish one that has the edge over the others and is more likely to be adopted, it may be advantageous to you. Investors who identified the prospect for the adoption of bitcoin are now millionaires reaping the fruits of their investments. You could be one of them you identify a cryptocurrency that is likely to be adopted soon then invest in it.
The momentum
Thanks to technology and the internet, the information involved with cryptocurrency activities is readily available online. This has made it easy to keep up with trends and identify digital currencies that have inflamed prices and volume in the market. Cryptocurrencies with increasing volume and price are likely to have momentum going forward even though it is uncertain whether the moment will maintain. Regardless, this is a way of noting the cryptocurrency that will have the most investor interest currently and probably a way to identify the best penny cryptocurrency to invest in 2021. Being keen on such matters will help you know the best cryptocurrency to invest 2021.
Also read: Bitcoin Mining Rig
The Next Bitcoin Type Investment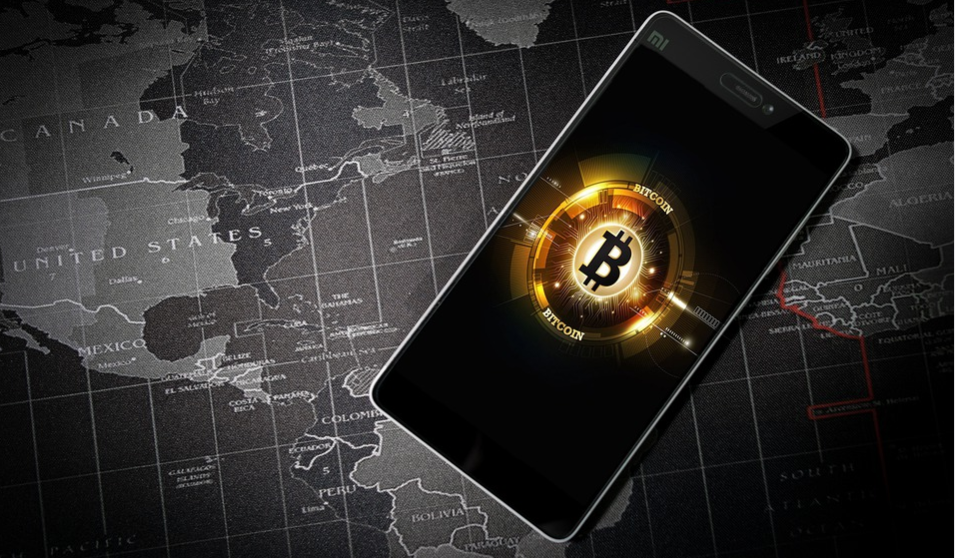 According to the new cryptocurrency release 2021 news, the following are the best cryptocurrency to buy 2021 if you want to make a great deal off your investment.
Bitcoin
Bitcoin is a renowned cryptocurrency as it was the first to be introduced to the world. Despite the emergence of many different cryptocurrencies, bitcoin still remains the best investment you can make in crypto. It is available on almost all crypto exchanges and is also the most widely accepted for payment. Due to its popularity, Bitcoin's price is significantly more stable than some of the recently developed coins on the market.
Bitcoin's influence on cryptocurrency will never be matched by any, but again its age seems to be working against it. The technology behind the Great Bitcoin invention is becoming outdated day by day since creatives are coming up with better inventions. Furthermore, Bitcoin has been receiving criticism because of the adverse effect of the mining and use of bitcoin. If it is to survive, Bitcoin must come up with better ways to conduct such activities.
Ethereum
Ethereum is Bitcoin's largest competitor and could probably be the next big thing. The cryptocurrency was developed in 2015 by a Russian Tech guy and currently holds a market capitalization of about$40.6 billion. Ethereum was developed to create smart contracts, which is like a command. When many smart contracts are combined, it forms something known as DApps (Decentralized Applications).
Decentralized applications are becoming more popular because they eliminate intermediaries, in this case, exchanges that run on centralization. Most cryptocurrencies emerging are actually DApps that run on the Ethereum blockchain system.
Litecoin
Litecoin is another cryptocurrency that seems to be growing at a high rate. It was introduced to the market in 2011 and since then, its popularity has gone to greater ends. Litecoin allows its users to have fast, low-cost global payments via its decentralized network. Generally, it is supposed to be the faster and better version of Bitcoin, with vast coins supplies. This explains why it is mostly referred to as the "silver to Bitcoin's gold." Even though the next big cryptocurrency after Bitcoin is Ethereum, Litecoin's future seems to be bright. Its technical pros and credibility make it a probable long-term contender in the cryptocurrency market.
Dash
Dash was launched in 2014 and had a clear mission of becoming digital cash. At the moment, Dash has plans underway for completing its credit cards and making PayPal its method of payment. The coin is proud to be a facilitator of instant and free transactions, unlike other cryptocurrencies in the market. With the increasing popularity of cryptocurrencies, more retailers online and off will soon accept crypto as a form of payment, which is why Dash has a promising future.
Ripple
Ripple was launched to the market in 2012, its main offices being in San Francisco and other offices in twenty-seven countries. Its main focus is multi-currency transactions that are less expensive and faster compared to Bitcoin. Ripple token is known as XRP and the cryptocurrency has a market capitalization of about $332 million. By the end of 2017, ripple had more than 100 international banks signed up to RippleNet.
Even though ripple was delisted from Coinbase exchange, there are some other exchanges that still allow trading in ripple. Ripple might eventually succeed in its mission to provide a real-time payment settlement system with no chargebacks. The biggest challenge is that there are several other digital currencies in this space as well.
Tether
This is an out-of-the-ordinary cryptocurrency because its value is connected to the US dollar. Every tether coin is valued at 1 US dollar, which protects it from the extensive price fluctuations characteristic of most cryptocurrencies. This is why the digital currency is referred to as Tether USDT.
Tether has earned its reputation as a stable coin because of this method and may open doors for the digitalization of the US dollar in the near future. If you are an investor looking for a stable coin, Tether might be a great option to take. With its market capitalization, Tether is bound to succeed in the future, especially with the kind of support it is getting. Soon, retailers will accept it as a mode of payment, therefore, making it more stable.
Binance Coin BNB
Binance is a decentralized exchange platform that also has its own cryptocurrency. You can buy, sell and exchange as many coins as possible on the exchange platform at very affordable prices. Users of Binance get a discount if they pay fees with Binance Coin.
Binance decentralized exchange platform is the largest globally, thus enabling users to trade Binance while ensuring its longevity and growth. With a market capitalization of about $50 billion, the Binance coin is no longer the instrument of pure speculation that it once was. As long as the Binance exchange platform continues to grow, the Binance Coin will get stronger.
Also read: Is Cryptocurrency A Good Investment
Stellar Lumen
Stellar is an open-source blockchain that deals with settling global financial transactions such as currency exchange within a period of 2-5 seconds. It is faster than Bitcoin and has better rates, making it more favorable to investors who do not have a lot of money. Currently, the market capitalization of Stellar is about $6.1 billion and the Lumens are valued at $0.27 as of January 2021.
Stellar's native currency is known as Lumens (XLM) and the network requires users to hold Lumens in order to transact on it. Stellar was invented by Jed McCaleb, a founding member of Ripple labs and a developer of the Ripple protocol. He eventually left his role with the Ripple and went to co-found the Stella development foundation.
Tezos
This cryptocurrency will soon be the most popular for new projects and many have predicted that the cryptocurrency my take over Bitcoin's supremacy as it is both more scalable and less resource-intensive. The mining of its coin has no adverse effects on the environment and provides its services at cheaper rates.
Market Capitalization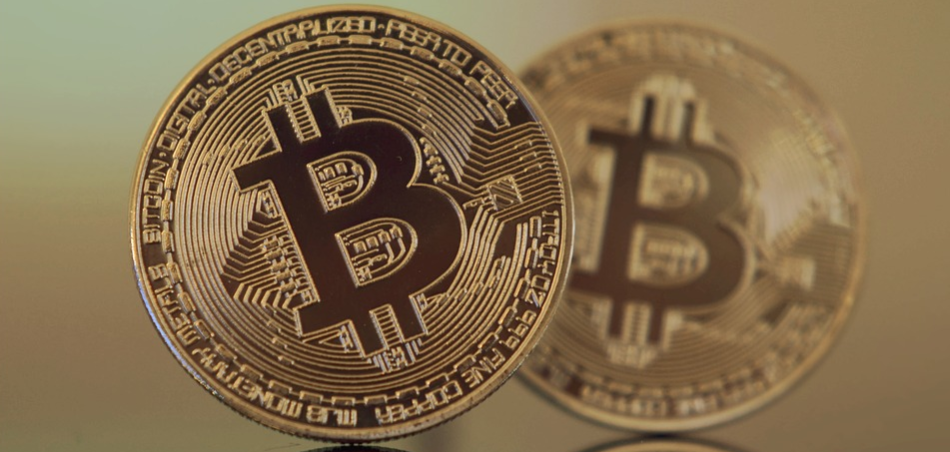 For cryptocurrencies such as Bitcoin, the market cap is defined as the total value of coins that have been mined. The value of these coins is calculated by multiplying the number of mined coins by the current market price of a single coin. Market cap can also be used to determine the stability of a coin, or how stable it is likely to be in the future.
However big a cryptocurrency is in the crypto market, it may still be susceptible to volatility which is why market capitalization is important. But the same way a large ship can safely manage its navigation during bad weather is the same way a big cryptocurrency with a larger market cap is likely to survive. Digital currencies with smaller market capitalization are more likely to hover and can regularly encounter huge gains or dramatic losses therefore the value may change from time to time.
Importance of Market Cap & Market Value
One way to tell the value of a cryptocurrency is through its price and the other is by checking its market cap. Investors concentrate more on the market cap to ensure they invest in a digital currency that will last as long as possible. As a key statistic, a market cap can be used to show how much a cryptocurrency can grow. The largest cryptocurrency by market cap is more likely to get investments compared to those with a smaller market cap. When trading cryptocurrency, ensure you check its market cap so as to avoid incurring any losses.
To demonstrate why the market cap is important, let us have a practical example;
If a digital currency has 300,000 coins in circulation and each coin is worth one dollar, then the market cap of the digital currency is $300,000. If another digital currency has 100,000 coins in circulation and each coin is valued at $3, then the market cap is $300,000. It is also crucial to note that most cryptocurrencies' market capitalization vary from time to time because of their volatility.
Market capitalization enables you to compare the total value of one crptocurrency with another. This will help you make better decisions when investing with the cryptocurrencies.
Also read: Coinbase Review
Frequently Asked Questions
Is Market Cap the Best Way to Keep Track of Cryptocurrencies?
Experts believe that market cap is not the best way to measure the value of a digital currency because the concept behind it is often subject to critism. This is because the market cap of a digital currency in most cases shows the popularity of the coin over a longer period.
Large-cap cryptocurrencies are basically safe to invest in because they usually get a market cap of more than $10 billion. Investing in digital currencies with such a market capitalization is a conservative strategy because such coins are likely to be less volatile. As usual with cryptocurrencies, it is always good to do a thorough researcg before investing and considering crucial factors. Market cap is a good way of tracking the value of cryptocurrencies, but it also has its downsides.
How is Market Cap Calculated?
The market cap of a digital currency is influenced by the current price of the coin then multiplied by the coins in circulation. Therefore;
Market Cap= Current Price X Circulating coins
Is Market Cap the Same as Enterprise Value?
No they are not the same. The main difference between the two is that market capitalization only shows the value of the company's equity, while enterprise value mainly shows the total amount of capital including debt invested in the company. In simple terms, enterprise value is calculated by getting the company's market cap then adding to the total debts of the company, and subtracted from its cash.
Final Thoughts
There is no doubt that cryptocurrency is evolving and becoming more popular each day thereby making it the most valuable investment in the years to come. Many who invested in the cryptocurrency market several years back are now enjoying their benefits as investors. The search on the next bitcoin has everyone on their toes and fingers crossed hoping that they find it in time. Bitcoin has been in the market as the top cryptocurrency for a long time, but it is time to invest in other capable cryptocurrencies. The sooner you identify the next big cryptocurrency the better it is for you. I hope that the data that I have provided in this article will make your search easier and if lucky, you will find a cryptocurrency to invest in.