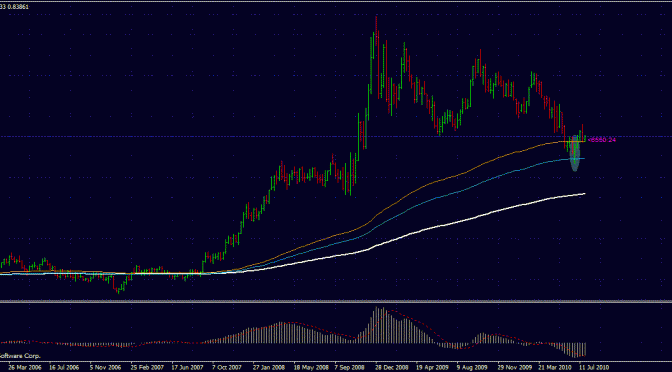 As seen in the chart above, since oct 2007 Eur gbp has been on an up trend. That is a result of years of consolidation before.It has started to make a downtrend movement since march 2010 this year and is forming a shape of a fishing rod that got a big catch.
And at the specific point, we saw a price action – pin bar off the 200 moving average. We knew this was it.
True enough, it took an up turn and price is now back testing the 150 moving average.
If price does not break down through the 150 moving average, we should see the eur gbp pair heading up to 0.86230 before meeting further resistance.