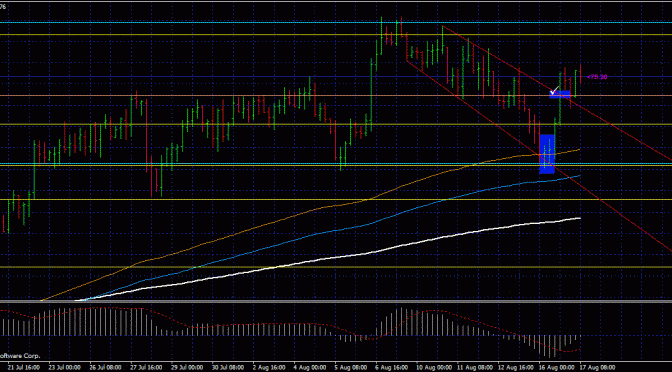 Forex Trading Strategies: Trading in Channels
Lets see a nice illustration of a trade i took recently by trading in channels.In the chart above, there is a pin bar as highlighted in the box.
It was a pin bar in confluence with the:
150 moving average (orange line),
the price pivot as shown in the (blue line),
the fibonacci 127% level (yellow line),
and the bottom of the trendline channel (red line).
And moreover, the close was above the 150 moving average. When the 2nd bar appears, it too formed an almost pin bar with the close above the moving average too.
Now with all the above confirmation. The trade will definately head up without much doubt.
And where do we take our profit?
At the top of the channel marked with the white tick.Sure, it went further after that, but, i'm happy with the trade itself that went according to plan.
This is trading with knowledge and understanding.