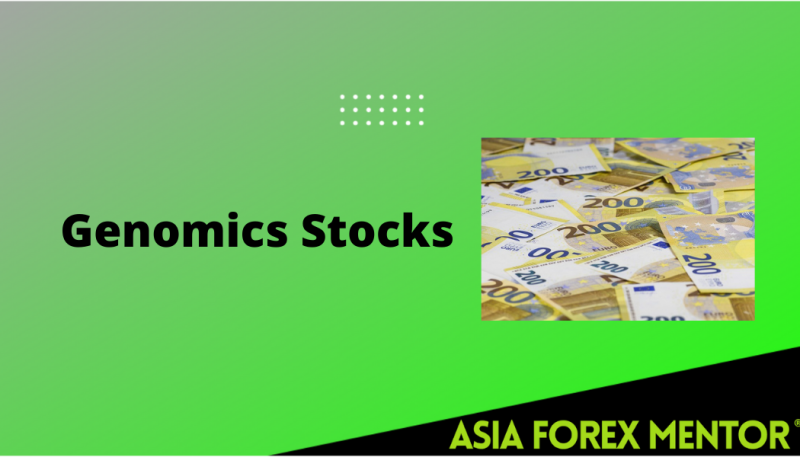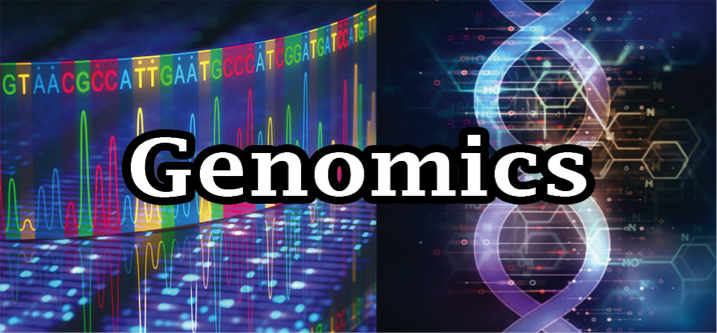 Also Read: What Are Space Stocks?
Contents
Understanding Genomics
The is referred to as the study of genes, how genes interrelate with each other, their purposes, and functions. A human gene can be realized with the recent improvement in technology.
This might however be costlier than usual but time and accuracy are at their best. In this regard, many companies have picked interest in genomic and its entire sector.
Comprehending genomic and its components is tasking, but at the end of the day study pays off. Revolutionizing healthcare companies are those involved in genomic. These stocks are based on the companies investing trillions of dollars in the subject matter.
Scientists can find out some hidden elements that are rooted in our DNA; they do this by having a clear understanding of our genes or genome. Genetics allows scientists to have a close look at one gene, but genomic allows scientists to have a look at all genes in an organism. This is a great way of understanding human biology at a deeper level.
With genomics, at an early age of a person's life, it is possible to tell the kind of diseases and ailments the person would get in the future. For doctors, genomic helps them treat patients accurately by figuring out the problems from earlier.
Genomics helps doctors and scientists understand the reason a person reacts to a certain treatment or drug. This understanding will lead to more precise and personalized treatment and medicine.
Genomics has proved to be useful in so many ways and it has saved the lives of individuals who battle certain diseases. For individuals who do not partake in activities like exercising, and smoking yet eats all the unhealthy foods and live very long – genomic helps us understand them better.
The Human Genome Project
Earlier, it was established that genomics is becoming a better process thanks to improved technology. Before the first human genome was mapped, it took longer than 10 years and $3 billion under the Human Genome Project. With $1,000 or a little more, a person's DNA can be mapped in a few hours.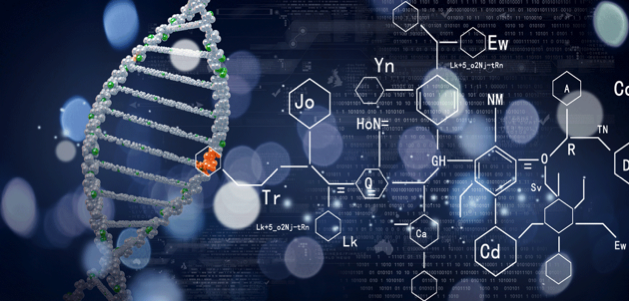 With the massive advancement in technology, it would cost $100 to map a person's DNA and run genomic smoothly. When the cost falls to that level, DNA sequencing will become mainstream.
Research shows that there will be 100 million genomes sequencing by 2025. This is greater than the 2.4 million that were sequenced 2 years ago.
The Project will help the world get a better understanding of human biology. Diseases caused by multiple genes, reactions, and other ailments will be understood on a personal level. There is a possibility of scientists finding a cure for paediatric blindness, Cancer, HIV, and many others.
The world is yet to recognize the genomics revolution; they prefer to see it through the rise in stocks. Genomics are not a good measure for the genomic revolution. The science of genomic is complex and wide that it makes most individuals' heads fuzzy.
This revolution can be ignored but that won't be for much longer because the world's biggest life sciences and pharmaceutical companies are getting ahead of this trend. If you look into the revolution better, you would notice the rise of small companies to genomic.
Categories of Genomics Companies
With the revolution of genomic, investors and others who are interested in the megatrend can look at genomics companies from 3 categories:
Genetic Testing and diagnosis
This set of companies makes use of sequencing data to detect certain genetic variations. These variations are then mapped out into classes of known conditions. Clinical data shows that there are at least one in six individuals with a genetic variant that spells an underlying health condition in them. With this data, by 2026 the testing services market is predicted to be over $17 billion.
Genetic Editing
Gene editing acts like molecular scissors in the sense that it targets a certain DNA variant. Gene editing also slices the variant by cutting the nucleotides that hold any defect in place and filling the gap.
Companies involved in gene editing are committed to treating and curing diseases that surface as a result of genetic variants. By 2028, the gene-editing market is set to get to $15 billion.
Genetic Sequencing and Analysis
The foundation and strength of genetic research are sequencing companies. The act of searching for variants or defects by reading a 3.05 billion base pair sequence where the sequence in question is different from the usual normal is called sequencing.
Genomic research is supported by sequencing. Sequencing is also a vital constituent of genetic testing. The cost of sequencing has been decreased by 28% per year thanks to technological advancements. Also, by 2030 the sequencing market is set to develop to $35 billion.
Best Genomics Stocks
Pacific Biosciences of California
PacBio innovates a long-read sequencing technology. To map a whole genome, the technology uses long DNA sections. PacBio outlined the benefits of HIFI whole-genome sequencing technology by aiding scientists with the residual 8% of the genes that was missing from the prior efforts.
PacBio moved to acquire Omniome Inc. to move its Sequencing by Blinding (SBB) chemistry further. PacBio also reported getting revenue of $36 million in 2021 which is a 33% increase year over year.
Invitae
Against several firms who are creating increased tests for one specific genetic variation, Invitae is developing a framework that will allow users to test for thousands of genetic variants for less than $250. Invitae and PacBio agreed in July to employ PacBio's HiFi sequencing and SBB chemistry for whole-genome testing.
Invitae reported sales of $116 million in the second quarter of 2021, up 152 percent year over year, compared to a loss of $129 million the previous quarter. Revenues are expected to range between $475 million and $500 million in 2021, according to management.
Illumina
This company is the leader in short-read sequencing technology. The technology breaks a person's DNA into bits and pieces to help in the analysis of genetic research, medical treatment, and testing.
Illumina has more than 90% of the world's market with a situated base of over 20,000 sequencing systems. Illumina completed the purchase of Grail – a blood-testing company. This helped in moving down its stock by 40%. Illumina also reported getting revenue of over $4.5 billion in 2021 which is an increase of 40% per year.
Exact Sciences
As a potential substitute for colonoscopies, Exact Sciences created the Cologuard home test for colon cancer. Cologuard was expected to produce $1.1 billion in sales in 2021, representing an $18 billion market potential.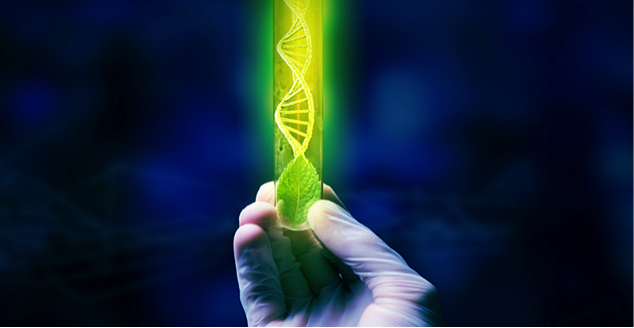 Exact is also working on solutions for the multi-cancer screening industry, which is worth $25 billion, and the recurrence tracking business, which is worth $15 billion. Exact reported sales of $435 million in the second quarter of 2021, up 62 per cent annualized, versus a deficit of $167 million.
CRISPR Therapeutics
CTX001, a CRISPR-Cas9 ex vivo (out of the body) gene-editing therapy for sickle cell disease and transfusion-dependent beta-thalassemia, is being developed by CRISPR and its partner, Vertex Pharmaceuticals (NASDAQ: VRTX).
Vertex paid CRISPR $900 million in 2021 based on the most recent trial findings, with the possibility of an extra $200 million pending regulatory clearance. In exchange, Vertex raised its part of future CTX001 income from 50% to 60%.
Fulgent Genetics
Fulgent's income increased in 2020 as a result of COVID-19 testing, which proceeded at a slower pace in 2021 as the firm supported school and government return testing.
Fulgent has a burgeoning genetic testing market for children's disorders, which management anticipates to earn $110 million in sales in 2021, up 201 percent year over year.
Management planned to have $1 billion in cash by the end of 2021, excluding purchases such as the latest acquisition of CSI Laboratories. Fulgent also announced a collaboration with Helio Health and an investment in FF Gene Biotech, a Chinese joint venture, to expand its cancer testing capabilities.
Intellia Therapeutics
Clinical findings indicating NTLA-2001 in vivo (in the body) CRISPR-Cas9 gene editing was safe and effective in curing protein abnormalities made news in 2021, thanks to Intellia and its collaborator, Regeneron Pharmaceuticals (NASDAQ: REGN). Illumina lost $68.8 million in the second quarter of 2021, opposed to $32.4 million in the same quarter of 2020.
Also Read: A Complete Guide On Psychedelic Stocks
Top Gene Editing Stocks
Beam Therapeutics Inc. (BEAM)
Beam Therapeutics uses CRISPR technology to replace specific bases in the genome using a process known as base editing, which only splits one DNA molecule and may increase cell survival rates. BEAM stock, which ended at $81.74 on Nov. 22, has a "buy" rating and a $150 price target from Bank of America.
Graphite Bio Inc. (GRPH)
Graphite Bio is a gene-editing technology firm that uses both CRISPR and natural DNA repair mechanisms. GRPH stock concluded at $9.09 on Nov. 22, and the Bank of America has a "buy" rating and a $35 price target.
Allogene Therapeutics Inc. (ALLO)
Allogene Therapeutics is a biotech firm focused on the development of allogeneic chimeric antigen receptor T-cell, or CAR-T, cancer therapy. The US Food and Drug Administration has placed a clinical hold on the corporation.
According to analyst Jason Gerberry, there's a 75% probability the hold would be lifted by mid-December, which is a huge bullish stock trigger. ALLO stock, which ended at $18.81 on Nov. 22, has a "buy" rating and a $32 price target from Bank of America.
Caribou Biosciences Inc. (CRBU)
Caribou Biosciences is a clinical-stage biotech start up working on cancer treatments using gene-edited allogeneic, or universal, cell therapies. In July, the firm went public for the first time. The stock of CRBU, which ended at $18.86 on Nov. 22, has a "buy" rating and a $33 price target from Bank of America.
Poseida Therapeutics Inc. (PSTX)
Poseida Therapeutics is a clinical-stage biotech business that uses unique gene-editing systems to produce cellular and gene therapeutics. PSTX stock, which closed at $7.60 on Nov. 22, has a "buy" rating and a $20 price target from Bank of America.
Final Thoughts
Genomics which is the study of gene is becoming popular and gaining credence in the world today. Although the study can stress those who wish to study it, lots of benefits lie within knowing it. There are lots of genomic stock companies that are sure to have rapid growth. Check out the best for you and make your investments.
FAQs
What is the best genomics stock?
There are several stocks available. However, it is difficult to tell which is better than the other. Hence, fund invests should be after taking a look at the best stocks highlighted above.
What is the best Crispr stock?
Intellia Therapeutics is said to be the best Crispr stock.
Will genomics stocks go up?
Forecasts say genomic is expected to grow by 18% in the coming years to reach $54.4 billion by 2025. Some of the leading genomic stocks are Intelligence Pharmaceuticals, Inc. (NYSE:ILMn).
What company is the king of genetic sequencing?
Gene sequencing is a process of "reading" genes to see how they are arranged. Illumina has been the industry's leader since 1998. Revenue grew 4% annually for the past decade.