Contents
Psychedelic Stocks
With mental health now at an all-time low in many places around the world, expanding psychedelic drug development is now a matter of urgency.
Simply stated, psychedelic drugs are drugs that help mental health victims cope (at least in the short-term) with the deteriorating effects of mental health disorders.
According to a recent study, 1 out of 8 people globally is plagued with at least one major depressive disorder. Just think about that for a moment!
If the population of this planet is 8 Billion, that means about 1 Billion people suffer from mental health issues and thus need psychedelic drugs. Opioid addiction is surprisingly on the rise in many parts of the world. These people need functional mushroom products. The psychedelic stocks market surely has great investment potential.
Also Read: 11 Best AI Stocks
The Prospects of Psychedelic Medicines
Psychedelic drug development is on the move and this has not gone unnoticed by investors who are always on the lookout for new stocks to invest in.
Because research in this sector of the medical field is in its early stages, raising enough funds in the public market is becoming all the more necessary.
Little wonder why investors as well as companies are seriously looking at the investment prospects of psychedelic medicine or as some call it, mind medicine
How Psychedelic Stocks Work
Psychedelic stocks work pretty much like every other stock. Psychedelic drug companies need funding to boost production, cover operational expenses like clinical trials, raise capital, and facilitate general growth.
To raise money for all these needs, they put shares of their companies up for sale, or as investors call it, the shares are publicly traded in a process known as an initial public offering (IPO).
At this stage, the company's shares are said to be 'on the market.' As soon as this happens, investors or other financial enterprises can buy these shares. In most cases, investors buy shares of psychedelic stocks from each other.
The Role Of A Broker In The Psychedelics Industry
These kinds of transactions (buying or selling of shares) are done through the stock exchange market where you as an investor are represented by a stockbroker.
Brokers play a major role in mediating between investors and the company that has its shares listed.
Investors that buy psychedelic stocks may decide to hold on to the stocks for the long-term with hopes of average profit over time.
Other investors on the other hand prefer a rather short-term possession. Such investors regularly participate in frequent buying and selling with each price fluctuation.
What it means to own Psychedelic stocks
If you own psychedelic stocks as an investor, it does not necessarily mean you own a part of the company whose stock you bought. It also doesn't mean you are in the same category as the stakeholders of that company.
And there is no special parking lot for you in the company. What you own in essence is a share of the profit they make.
So, while stocks can either go high or low, so does your shares. You can make gains or you can record losses. But with the growing psychedelic medicine industry, we are all seeing firsthand an amazing trajectory playing right in front of our very eyes.
A Case Study Of Mindset Pharma
Take ATAI life sciences for example. This biotech company with extensive research of plant science develops psychedelic drugs to help cope with various mood disorders, alcohol use disorders, as well as develop other natural health products.
When this company debuted on the stock market (Nasdaq), their personal data shows that shares jumped about 40% up on the first day of trading. Currently, this biotech company is worth close to $3 billion.
Even though it is still in its early stages, it is estimated that the psychedelic medicine industry will be worth over $10 billion by the end of this decade.
As the world keep dealing with a surge in post-COVID mental health disorders, the psychedelics industry is focusing on raising money to invest in newer and better ways to treat depression and mental illness.
Each pharmaceutical company within the psychedelic space needs investors; wouldn't you rather hop on the train?
Approaching and Investing in Psychedelic Stocks
Wondering how to start? It doesn't require much to become an investor. As earlier mentioned, you can't just go straight to psychedelic companies to buy their shares.
Since they are already listed on the stock exchange market, you need an online brokerage account to get started. This is where you put money in before you may buy any stock of your choice.
You can open a broker account yourself with the help of a Robot advisor. You only need little money to open your account.
Careful Planning
Next, you need to decide if you can do it on your own or if you need an expert to help you through the process. If you want to succeed at this, especially as a beginner, you need an online broker to manage your stocks.
Next, set a personal budget for your stock investment. It is common to hear people say "don't put all your eggs in the same basket" today. The same is true for investing in psychedelic stocks, or any other stock.
Don't put all your life's savings into the investment. Remember, stocks fluctuate from time to time. It is better to set a budget for yourself.
How much do you need to start?
Many people have asked me that question over and over again. And my answer has always remained the same: you can start with whatever you have on hand. You don't need to have millions of dollars in your account before investing in psychedelic stocks.
While that is true, how much you start with also depends on the cost of each share the company intends to sell. Generally, prices can range from a few dollars to thousands of dollars. It also depends on how much of the stock you want to buy.
That brings us to yet another question: How much money should you invest in psychedelic stocks for the first time?
What is the minimum amount required to invest in psychedelic stocks
Discuss this with your stockbroker and understand the process. He is in the best position to advise you here. But as a general principle, start small, and as time goes on, increase your stakes.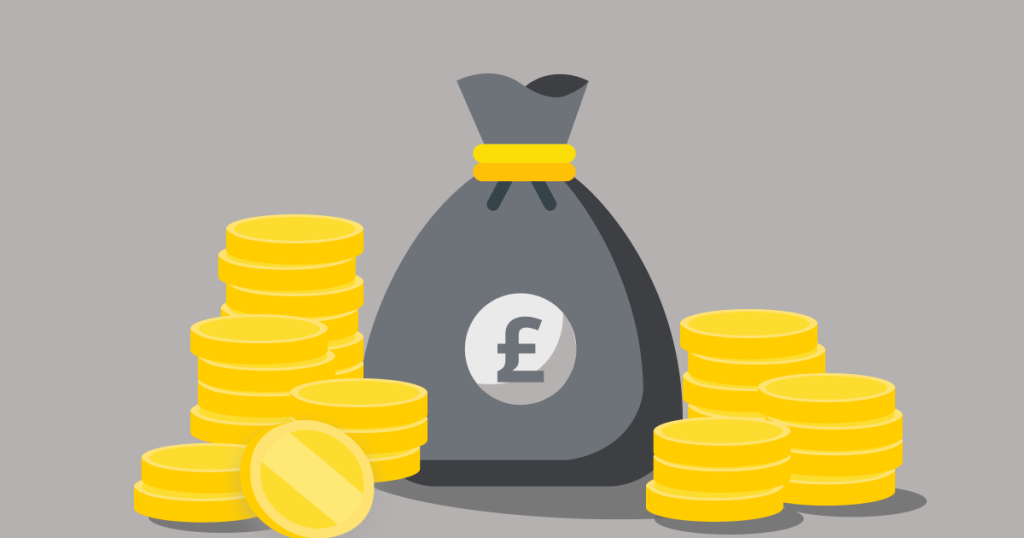 Finally, while day trading can have its benefits, long-term investment will get you more profit. The reason? Psychedelic stocks will keep growing and shareholders will keep making profits. Long-term investors are not affected by any daily fluctuation of prices.
Without a proper understanding of these basic information, you could lose your money even though psychedelic stocks looks very promising right now. In the world of stocks, you need to calculate each move if you do not want to lose all your investment.
Top Psychedelic Stocks
The psychedelic medicine market has gradually evolved, from a collective market cap of $2 billion in 2019 to around $5 billion just one year later.
This rate of explosive growth was confirmed by recent coverage of psychedelic stocks by reputable investment research firms like Fitzgerald. With that in mind, here are the top psychedelic stocks making rounds within the industry.
Numinus Wellness (LKYSF)
As the first Canadian company to receive a license to import, export, and distribute psychedelics, they provide therapies through several health centers they own. They have been performing well on the stock exchange, recording close to 200% within 6 months.
They have well-planned strategies that will make them record significant gains in the stock market, paving the way for future expansion.
Compass Pathways (CMPS)
This development-stage biotech company, based in the U.K, is leading in the treatment of severe depression and other now neuropsychiatric disorders. It was first listed on the stock exchange back in September 2020. One of their top drugs is in the second phase of clinical trials.
As of September 2020, they were worth $196.5 million, enough funds to carry on research for at least three more years. Their market cap is currently close to $1.5 billion.
Mind Medicine (MMEDF)
This Canadian-based psychedelic drug company operates and focus on the development of multiple non- hallucinogenic therapies that can treat addictions, hyperactivity, and other mental health-related issues. The stock has not been bad either, growing by almost 600% within the past year.
To show how much prospect it has, their latest project, aimed at treating anxiety. has gained regulatory approval and has passed the 2nd clinical trials process. Its market cap is over $1.2 Billion.
Field Trip Health (FTRPF)
Leading in the research of synthetic psilocybin mushrooms and other ketamine therapies, Field Trip Health applied to be listed on the U.S Nasdaq exchange back in June. A continued listing on Nasdaq is sure to raise the worth of stocks in the coming months, thus boosting investment prospects within the company.
To even make things more encouraging, back in February, Field Trip Health opened the world's first legal research facility in Mona Jamaica, exclusively dedicated to the development of plant-based psychedelics.
Cybin (CLXPF)
In the development of psychedelic drugs, the Life science company has been a pioneer with the development of drugs helping to cope with major depressive disorders, mental illnesses, alcohol use disorder. Their breakthrough therapy designation also treat depression as long.
Within the past 12 months, Cyblin stock has returned over 3,485% to investors. They recently signed deals with TMS NeuroHealth Center and Catalent to further boost the development of groundbreaking psychedelic therapies.
ATAI Life Sciences (NASDAQ)
The biopharma company, based in Germany, has been a top-notch psychedelic drug development and has recently been backed by legendary investor Peter Thiel.
The end of 2021's first quarter came with the encouraging news that 3 hedge funds from Insider Monkey held over $782,000 worth of ATAI life sciences stocks. Clinical trials is also ongoing for other pant based therapies to treat addiction.
Which Psychedelic Stock Should I Invest In and Why?
Psychedelics are becoming mainstream and investors are weighing their options because they promise a long-term opportunity for making great profits.
However, with most investment prospects in their early days, the psychedelic stocks group is full of high risk, high reward, and lots of pitfalls for investors that aren't careful enough.
If you want to invest in psychedelic stocks, we advise you to make good research based on the following criteria:
Market Capitalization
Percentage returns to investors
Growth over the past 12 months
Big project indications
Minimal risk factors
Number of well-known investors
Having said that, it will be reasonable to choose from the above-mentioned top psychedelic stocks because they have all been weighed against these factors They have great market caps, good returns, minimal risk factors among others.
Tips for first time investors in the psychedelic space
Investing can be quite tricky especially for a beginner. You might have a good understanding of drug discovery; you might even have read about psychedelic molecules, psychoactive compounds, or even canopy growth. However, investment requires more than that.
To succeed in this financial business of drug administration, the following tips will help you:
Start early
Seek the help of a good stockbroker
Beware of misleading news
Set attainable investment goals
Understand the risks
Start small and increase stakes gradually
Also Read: Inspire Brand Stocks
FAQ
Is it too early to invest in Psychedelic stocks?
It is never too early to invest in psychedelic stocks. In fact, contrary to that notion, it is wise to start investing as soon as possible. When the cannabis industry started booming for instance, many investors were skeptical about it's investment prospects.
But take a good look at the numbers cannabis stocks is doing today because of its wider medical benefits. So, if you are thinking of investing in psychedelic stocks, now is the time to start.
How do I monitor my stocks?
Monitoring stocks in very important though because you need to keep up with market trends, you have to read weekly newsletters or monthly reports, you also need to decide what your next move is.
People use various apps to keep up with their stocks. Some of the popular apps used are SigFig Wealth Management, Personal Capital, and Stocks Portfolio Manager.
Let's clear one thing: daily monitoring of stocks can cause undue anxiety, especially if the numbers are not too encouraging.
When is the best time to sell my psychedelic stocks?
As the 'shroom boom' gets underway, it signifies the best time to buy psychedelic stocks. Selling those stocks is supposed to get you some profits, isn't it?
That means the best time to sell your stocks will be when the valuation have gone up and you are sure to make profit.
Which is the best: long term or short term psychedelic stocks investment?
It depends on what you want for your investment. If you prefer day trading, a short term hold will favor you.
If on the other hand you want to make profit overtime (say after a 12-months period), then you are cut out for a long term investment.
What are the risks of psychedelic stocks?
Because psychedelics space is pretty new on the scene and most clinical stage biopharmaceutical companies are just getting recognized.
Apart from this fear, the future of psychedelic medicine in treating post traumatic stress disorder is bright.