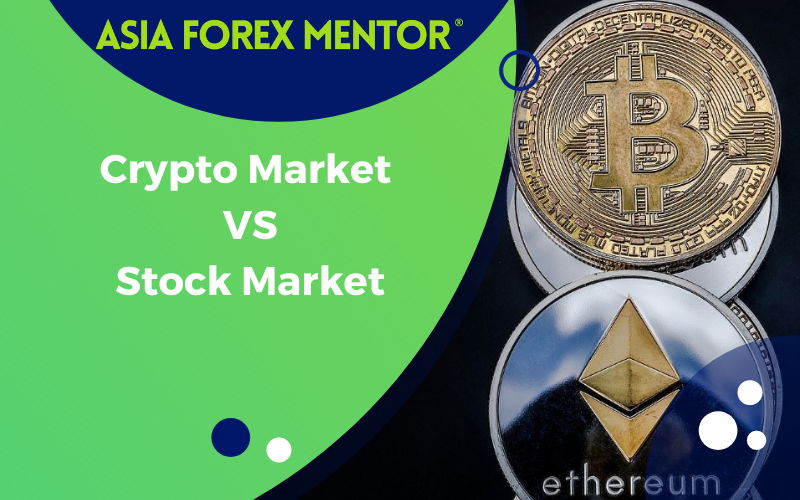 Crypto Market vs Stock Market
Risk is an inherent part of the whole investment market. It does not matter what you invest in, there are always risks. The best risk-free move would be not to invest at all, but then you are forfeiting the rewards that come with investments. The point is that traders need to learn how to manage risks. That means understanding risk tolerance and learning to put their money into assets with the highest probability of returns. That also means being able to compare the crypto market vs stock market and see which one works better for you.
Two big markets come into mind here. You have the traditional stock market where you can invest in stocks yourself, or have a manager handle it for you via index funds or professional investment firms. On the other hand, you have the crypto market. This new investment frontier garnered a lot of interest over the years. It made traders excited and financial experts nervous.
There are many reasons why cryptocurrency has caused quite a stir lately, but we will not go into that right now. What we will be talking about is choices. If you have the capital, what should you invest in? We look at two of the largest markets right now. It is crypto market vs stock market.
Content
Stocks or Crypto – Reddit Recommendations
It should come as no surprise to anyone, but the community is pretty divided on the matter.
Some people invest in cryptocurrency because of political reasons. You have the Great Depression and Covid pandemic to look at. People are becoming distrustful of the government and major financial institutions. So, they put their money into assets which value is not under the complete control of the big players.
But politics aside, there are some merits to cryptocurrency. The underlying blockchain technology has a lot of potentials. Its wide range of applications can revolutionize the way we store and transfer information. The tech is not new, though it does bring an innovating spin to what we already have. So, there is real value in the technology. That being said, cryptocurrency is just one application of this technology. While there is potential for the tech, that has little bearing on the value of the cryptocurrency market.
With that aside, what is the difference between stocks and cryptocurrency?
Concerning Assets
The main difference between cryptocurrency and stock is the asset being traded. For the former, you use cryptocurrency or tokens which are basically digital currencies. The latter, company stocks or shares.
The shares that you own represent equity within the company. When you buy a share through a stock exchange, you have some ownership over the company. The value of the stock depends on how well the company is doing.
For crypto, its value is subjective. It does not necessarily represent ownership of the company, except security tokens. However, crypto tokens are easier to acquire than stocks. You just need to have a bank account, some money, and you can buy some coins straight from a crypto exchange platform. Simple as that.
Then there is also the question of supply and demand. A publicly-traded company can issue shares whenever they want, so long as it is within the boundary of laws and regulations. On the other hand, cryptocurrencies usually have a limit. When they hit that cap, their price would go up if demand grows.
Market Maturity
The stock market has been around for way longer than the crypto market. So, the former is much more mature. That also means that governments across the globe have set up proper regulatory frameworks to regulate activities in the market. Stock exchanges also receive government backing. Companies in this space need to be transparent when it comes to various market activities such as quarterly financial updates and more.
This maturity also means that there are more volumes and higher density in the market. Unfortunately, its age means that there are already people at the top who dominate the market. This makes it more difficult for smaller investors because they have to put up with expensive fees and commissions that the big investors can just shake off.
On the other hand, the crypto market is very young. It is still very much in development and governments across the globe are not sure yet of what to do with this emerging market. Some decided to ban it. Others decide to create laws to accommodate it. Of course, most activities within this area are largely outside regulatory and political spheres. Volumes and diversity are scarce compared to the stock market because it is still new.
Also read: Forex vs stocks
Volatility
Volatility can be a blessing and a curse. Ride the wave right and you can make a lot of money very quickly. But high volatility means unpredictable price movement, so not many people can pull it off. Even if they could, it is mostly thanks to luck.
The stock world sees a largely stable market. That means it takes a while to see a profit. Again, that can be a good and bad thing. Some traders give up on the stock market because it takes a while to make any money. However, this is good for many people because they are not actively trading. They just want a place to put their money that pays dividends in the future. The stock market is a good place for long-term investments and people often put their money into index funds to secure their retirement.
In contrast, the crypto world is notorious for its volatility. The market is young and you often see very high highs and low lows. You can clearly see this in action when you compare Bitcoin vs stocks chart. Such a sight may not be for the faint of hearts.
In terms of volatility of crypto trading vs stock trading, some traders prefer the former because they can capitalize on the rapid price movements. But whether this is a good thing is up to you.
It is worth noting that the stock market is subject to geopolitical events. Trade bans, tariffs, scandals at the managerial levels, or wars can influence the value of the stock. So, this market is not completely bulletproof either.
Market Reach
Trading stocks can take a while before you see any tangible profit. This is partially due to the amount of capital needed. Another problem is that you have to navigate the maze of rules and regulations. You need a broker, the approval from a competent authority to buy and sell stocks, and you can only do so during business hours. It is clear from the get-go that the market is heavily controlled by governments and major institutions.
On the other hand, the crypto world runs 24/7/365. You can trade anywhere, anytime, so long as it is legal in your country. You just need a bank account to get started.
Fees and Regulations
The stock market is heavily regulated. All these rules are there to make sure that everyone has a level playing field. Moreover, there are various fees to consider. Most notably, brokers, banks, and taxes. If you start with only a little money, most of your profit would go to one of these three. It can be frustrating to see your hard work wiped away like this.
Cryptocurrencies do have fees, but they are less egregious. That said, some countries are now starting to create a legal framework to support the crypto market. One of those rules would include taxes, so it remains to be seen whether this market would continue to hold that advantages.
Crypto Market vs stock market – Where to Invest?
Cryptocurrency vs stock market, which is better? There is no right answer here. It is up to you. Some people suggest diversifying by investing in both stocks and crypto.
Diversifying your portfolio is by no means a bad thing. Comparing stock market vs cryptocurrency, Reddit traders say, "Why not both?" You can diversify in both markets by buying up different stocks and different cryptocurrencies.
If you want to become a day trader, between Bitcoin vs stock market chart, there is not much difference. Although, the unstable price in the crypto world may lead to some exciting and scary trading moments. But the stock market might be a better long-term investment option if you look at the Bitcoin price vs stock market price.
Both have ups and downs, but the crypto market usually has a major spike and a steep fall every four years or so. You can capitalize on this by buying Bitcoins when it is at its lowest and then sell them off when you see a price hike while also putting money into your stocks.
Also read: How to use Binance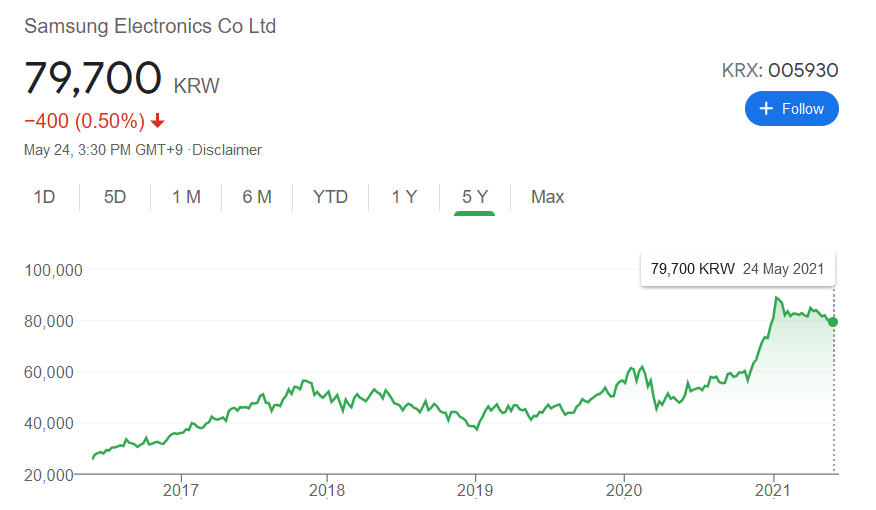 But both markets have a chart, and that is enough for us. At AsiaForexMentor, we have an effective ROI-driven trading system that works with any market, be it crypto, stock, options, commodity, forex, etc. You don't have to enrol in our One Core program right now. Just download a five-part trading system guide from us. That alone should improve your trading skillset already.
Also read: How to Trade Crypto
When you have seen our accomplishments and the value we provide in our YouTube channel, you will see why our One Core program is so successful. We will go over the fundamentals of trading, crypto market vs stock market, how to use indicators, how to set up high-probability trades, etc. to equip you with the toolkit necessary to improve your efficiency and effectiveness as a trader.