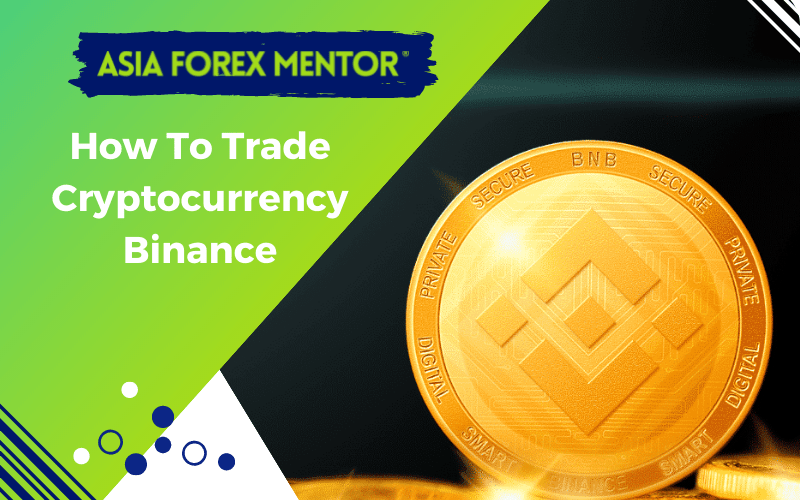 How to Trade Cryptocurrency Binance
Cryptocurrency trading is not for the faint of heart. It is new, flashy, and if handled incorrectly, could be another way to lose a lot of money. It is an incredibly volatile market. Although experts still argue to this day about the practical utility of cryptocurrency and its underlying blockchain technology, they agree that investing in cryptocurrency is risky. One way to do it would be to trade. So, how to trade cryptocurrency? Binance is a reputable platform to start. The question most people ask is, "how to use Binance".
However, that does not mean you cannot make money from cryptocurrency. You just have to get creative. While investing in cryptocurrency is a risky move, people are trying their luck with trading it. That would mean becoming a day trader and work in the crypto market. So, how to trade cryptocurrency for profit?
Also read: How to read forex charts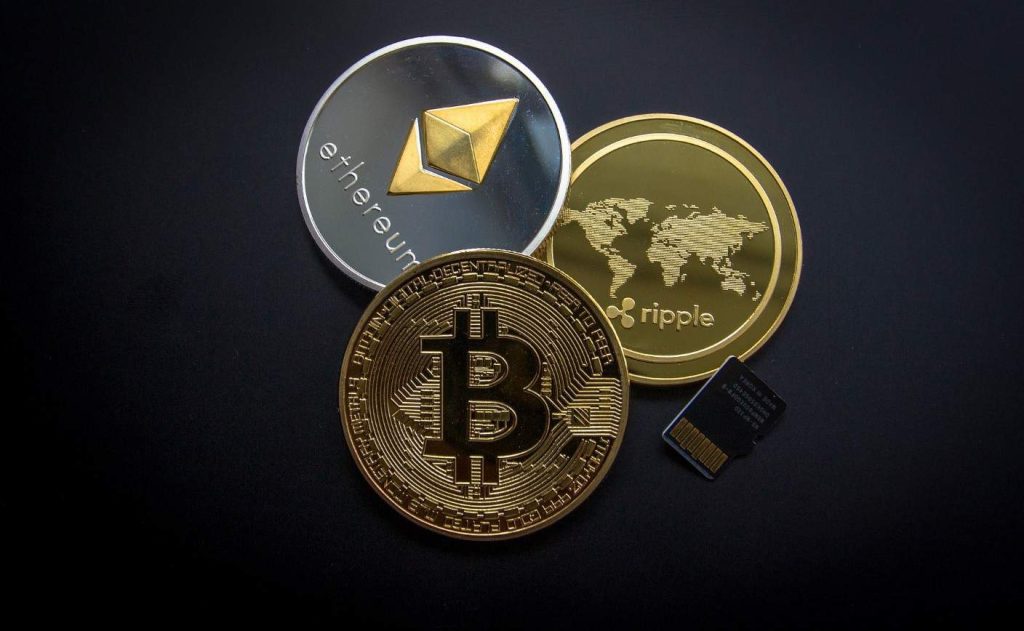 Content
How to Trade on Binance and Make Money
How to trade cryptocurrency and make profit? To tell the truth, there is no foolproof way to go about it. There are so many rational actors in the system that are looking to beat the system. That means, all the strategies will not make you a profit consistently because other traders will take your strategy and improve upon it to beat you. The next trader is doing the same and the cycle continues.
Ultimately, the market is random. This is even more so in the crypto market. No strategy would consistently make a profit. That does not mean you should give up. Instead, this is a reminder of reality. You win some and you lose some. You can and will lose some money. The best you can do is to minimize your loss and maximize your profit. Again, this is easier said than done.
The first thing to do would be to create an account on Binance. But before that, just check with the local law and make sure that you are in the right. That includes knowing how taxes would apply for cryptocurrency earnings. Other than that, you should take appropriate measures to secure your devices.
After all of that, you can create an account on Binance and start trading. You will need to complete a know-your-customer form and provide other details to link the Binance exchange to your bank account. From there, you can start trading. But how to buy crypto on Binance? You can buy directly from Binance or other users. So, how to trade cryptocurrency for profit?
While there are no strategies that can bring in profits consistently, here are a few tips on cryptocurrency trading for beginners. They are:
Follow the news: Cryptocurrency is a very volatile market. That means you will experience price swings stronger than when you day trade in Forex or the stock market. Most of the time, other traders cause price swings. Other times, however, crypto-related news can cause an impact on the price of a cryptocurrency. This presents an opportunity to go short on the cryptocurrency and make a profit from there. Keep in mind that the crypto world could be full of misinformation. So, do your homework and determine which news outlets are legitimate and take everything you read with a grain of salt.
Use stop-loss: Stop-loss triggers when the price drops to a certain level that you set. When that happens, it closes your position for you to contain the damage from an unprofitable trade. You want to give it some room because the price can go down and trigger the stop-loss, but immediately skyrocket, therefore denying you the profit. But set it too low and the indicator would not be effective for its purpose. How far lower you set it from your entry comes down to your personal preference.
Use take-profit: This indicator works similar to stop-loss, but the idea is to automatically close your position and score a certain amount of profit. It might seem counterintuitive, but traders use this as a means to control their emotions. It is tempting to ride an uptrend and jump off the wagon when the trend is at its peak for maximum profit. However, given the unpredictable nature of cryptocurrency that uptrend can quickly become a downtrend and it might end up triggering your stop-loss instead of take-profit if you did not set up the latter, therefore losing money.
Use indicators: While no strategy guarantees a consistent profit, all good strategies out there involve the use of indicators. You can only get so far by eyeballing the chart and relying on luck. Indicators can tell you so much about the market such as an imminent trend reversal. Make use of indicators and familiarize yourself with them. They are immensely useful in trading.
Trade on margin: Maybe, with indicators, you spot a trend that you can capitalize on. However, you might not have enough capital to make a substantial profit from it. What do you do? You use margin. This means you borrow from your broker a certain amount of money to amplify your profit (or loss) from your position. Different brokers have different margin requirements, but this is your broker's way of covering their financial bases when things go south. Do it right and your balance may increase by a couple of digits.
Keep calm: The crypto market is incredibly volatile at times. Sometimes, you think you may spot an opportunity for profit but you get cold feet. You could jump in and you might score some profits. On the other hand, it could be a false positive and you may end up losing money. Before you decide on anything, keep in mind that you cannot win it all. Also, remember that opportunities will present themselves again in the future. If you are unsure, trust your gut and sit it out. It is also worth pointing out that you should never chase after lost cash. Maybe you just made a bad trade and want to recoup as soon as possible. Don't. Keep calm, develop a strategy, identify your entry and exit, then go for it. It takes some planning, but you would have a better chance of making money that way.
Also read: Head and shoulders pattern
How to Day Trade on Binance
A day or intraday trader would enter and exit positions on the same trading day. That means, you do not leave your position open until the next day. There is a fee for keeping a position open overnight, so day traders avoid that fee by closing everything at the end of the day.
Day traders usually make use of technical analysis. That means, they look for price patterns and actions using various technical indicators. While you can use fundamental analysis to help, it is more effective for long-term investment. It does not provide useful information for intraday trading.
Some people are wondering what is the difference between Binance convert vs trade. For convert, it works a lot like Forex. They would take your cryptocurrency and convert it to another one "for free". There is a spread fee, which is the difference between the bid and ask price similar to Forex. For trade, you set a price. When the price hits that level, you execute the trade.
Day traders make a profit by taking advantage of the market`s volatility. The price swings usually do not result in substantial price differences. However, if you trade in a large enough volume, even a slight price change can net you a lot of money.
One of the most common strategies traders use is high-frequency trading. This involves programming bots to help you enter and exit trades in milliseconds. There could be some people who sell the algorithm for their bots but take it with a grain of salt. After all, if someone creates a profitable trading bot, why would they share it with the public? Programming your bots requires a deep understanding of market concepts, mathematics, and computer science. There may be guides to help you start, but developing a profitable bot will take time.
Also read: What does leverage mean in forex
How to Trade Cryptocurrency Binance for Profit
If you are new to the whole trading game, trading cryptocurrency may be overwhelming for you and you also have to learn how to use the platform of your choice. For example, how to use Binance. Thankfully, you do not have to be in the dark for long because there are so many free resources out there to get you up to speed. As you might suspect, free resources could only get you so far. For this reason, consider subscribing to a trading course.
There is no specific strategy to trade cryptocurrency since you would be treating it as another currency. It just adds another dimension to the game. However, it does not make such a substantial change that demands a new strategy. In other words, that means you can learn how to trade on other markets and apply that knowledge to cryptocurrency.
One good place to start would be AsiaForexMentor. My system does not guarantee you a million dollars overnight. However, I can assure you that you will get some return on investment. Also, my system is compatible with other markets as well. So, even if you give up on cryptocurrency for one reason or another, what you learn from my One Core program is applicable for other markets, so you can still make a profit there if you want.
While there is no how to trade on Binance for beginners PDF file you can download anywhere, you can get the free forex tutorial PDF on AsiaForexMentor. This should give you a taste of what you would get from the full course, but even if you decide against enrolling in a trading course, the PDF file should elevate your trading game to another level.
So, how to trade cryptocurrency? Binance gives you a platform to do that, but there is no sure-fire way to make money, especially when it comes to trading cryptocurrency. But with a bit of patience, practice, and luck, you can start to see those green numbers on your balance.