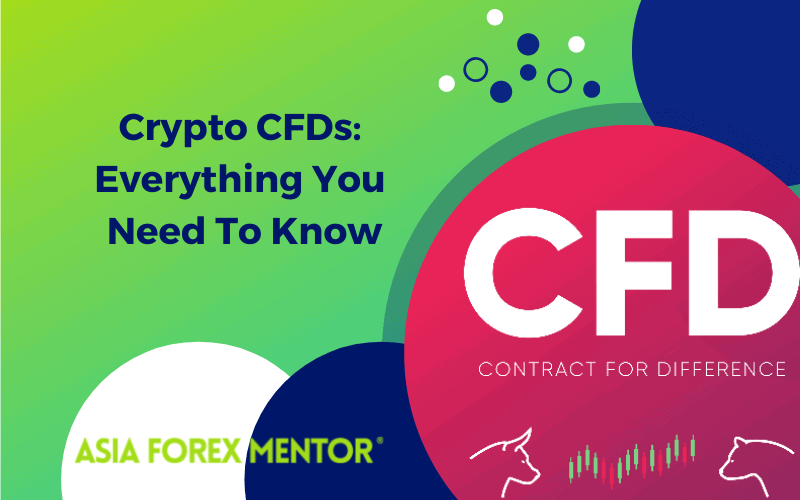 How to Trade Crypto CFDs
Cryptocurrency is all the rage at the moment. The question of what it is and how to trade Crypto has been going around for awhile now. After all, it is a new frontier both for technology and trades. The future looks promising for digital coins, or at least its underlying blockchain technology. One way to make money with cryptocurrency is contract for difference, or a crypto CFD. How to trade crypto CFDs?
So, what are cryptocurrency CFDs? Crypto CFDs are speculations. Put simply, you make a bet with your broker about the price of a cryptocurrency. You do this without actually owning it. You can then either speculate that the price would go up (long) or down (short). If your prediction is correct, you would make a profit.
It sounds simple, but crypto trading has some caveat that makes things a lot trickier than you might expect.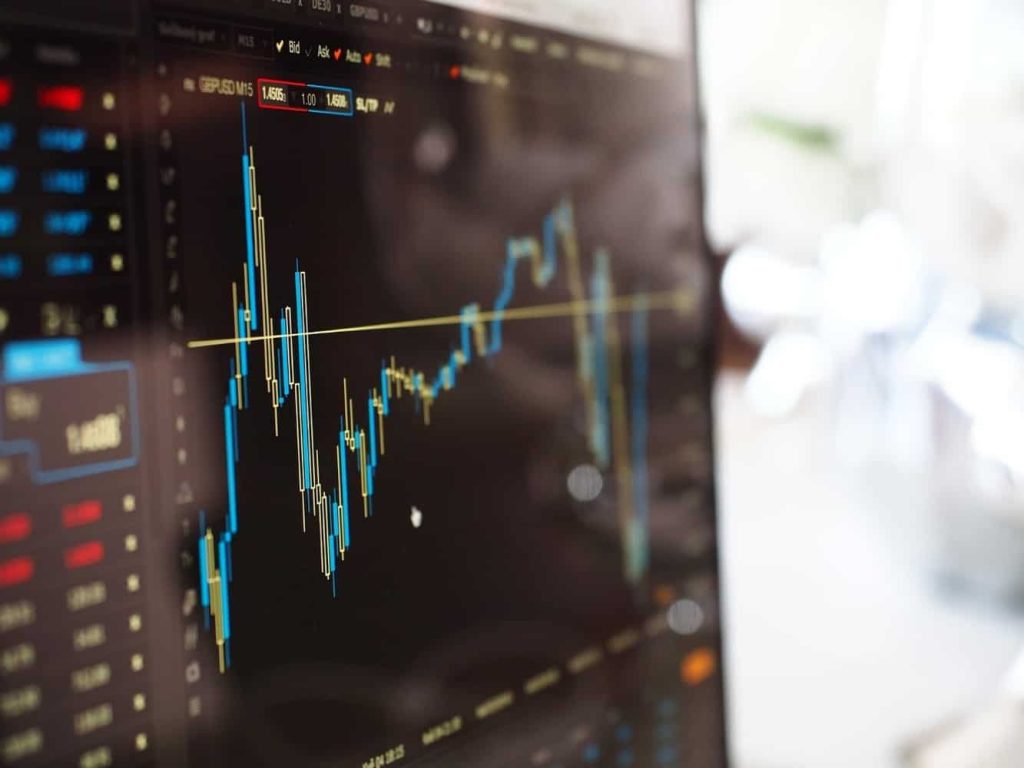 Content
Cryptocurrency Trading for Beginners
If you are new to the party, allow us to summarize the whole thing. Cryptocurrency is a digital currency independent from the government and major financial institutions. Their values come directly from the users. The underlying digital infrastructure that allows cryptocurrency to function is the blockchain network, which grows stronger every time there is a new user. Bitcoin, Ethereum, and other top cryptocurrencies are impervious to cyberattacks.
This is only in theory. In practice, major financial institutions and governments do have some influence over cryptocurrency. For instance, Bitcoin saw a price drop when the Chinese government declared a ban on cryptocurrency. Elon Musk once tweeted that Tesla would be accepting Bitcoin, which saw a rise in its price. Recently, Elon said that Tesla would no longer accept Bitcoin over environmental concerns, which saw a drop in its price again.
In other words, it is a volatile market. Plus, you need to keep in mind that there are many platforms in the cryptocurrency ecosystem. Among them are the crypto exchanges where you can buy and sell digital coins. This is the weakest link in the new money ecosystem. For one, it is not invulnerable to cyberattacks. There have been several such incidents in the past and many people lost a lot of money. If the same happened to your bank account, there might be a way to get your money back. In cryptocurrency, it is a permanent transaction. No one can reverse it other than the recipient.
It is also worth noting that the only way to turn your cryptocurrency into cash is through an exchange. They would then route your money to your bank. So, major financial institutions can still do something about your crypto-based cash. If they refuse to provide financial services, there is little you can do other than to look for one that does.
The list of pros and cons for cryptocurrency is long. The one thing everyone can agree on is that cryptocurrency is incredibly volatile. At least in Forex, day traders can take advantage of the waves created by major corporations and financial institutions. In their absence, the cryptocurrency market is very turbulent. Therefore, experts believe that it is a very risky investment, much more so long-term.
For this reason, the primary use for any cryptocurrency trading platform is for speculation. In this case, it works a lot like day trading in the forex or stock market, except you are working with extremely unstable prices. You should have some experience in the field before you try your hands at crypto trading and be familiar with computers and technology before you jump in. There are many helpful resources out there to get you up to speed, so make sure to check it out.
Also read: What does spread mean in forex
How to Trade Crypto CFDs – Crypto Trading Strategies
As the old saying goes, all strategies die at first contact. This is even more true in the crypto world with its permanent price swings. There is no "the best" strategy because the market will present unique situations that favor certain strategies. There are strategies on how to trade cryptocurrency and make profit, but not consistently. In this ever-changing environment, you have two options.
You can opt to have a rich collection of strategies that you apply when certain conditions are met. This is difficult because people prefer to trade a certain way. Alternatively, you stick to a few strategies that fit your style and you know that they are effective and wait for the right timing.
That said, there are a few strategies that might be worth exploring as a beginner. These strategies apply to crypto CFD trading. As always, it is better to start with a demo account and see how things pan out before you put your money on the line.
The first one is the arbitrage strategy. This strategy relies on the price difference between crypto exchanges. You see, the nature of cryptocurrencies means that different crypto exchanges list different prices for the same cryptocurrency. You can game the system this way by buying crypto at one exchange and sell it at another one. Suppose that you spend $50,000 to buy one Bitcoin on Binance. Then, you go to CoinBase and sell it off at $55,000. Fee-related items aside, you just made a $5,000 profit. Of course, the price gap would not be that large, but you can see how traders can profit from this. Another thing to keep in mind is that there are transaction fees and time to consider. You cannot transfer all your coins between exchanges instantly and without a cost, so you will need to do it at the right time if you want to make a profit.
Another strategy would be to use fundamental analysis. This is a more complex method that involves the use of indicators to determine whether the crypto asset is over- or undervalued. With this, you can either go short or long, respectively. If the asset is undervalued, expect the price to go up, so go long. The opposite applies as well. The good thing is that you can use the same strategy in different markets. It is a little trickier in the crypto market because it is decentralized and all that, but you can look at other metrics to determine the underlying value. For this, you look for the quality of the team behind the crypto asset, network value to transaction ratio, crypto-asset value proposition, etc.
Also read: Forex educators
The third strategy is not for the faint of heart because it involves capitalizing on the intraday volatility. In other words, you would be putting on your day trader hat and dive into the crypto market. You buy and hold onto an asset for a short period, which is anywhere between hours to days, and then sell them off when its price goes up. The tricky part is that you have to time it well, and there is no perfect strategy to approach this given the unpredictable nature of the crypto market. You can use automated trading through bots or signal groups to help you with this strategy.
Of course, there are other ways to use cryptocurrency. You can buy and use it to invest in projects or startups and earn yourself tokens. These tokens allow you unique access to certain features when the project launches. If the project is successful, you can sell the tokens for a lot more than your initial investment.
Some startups even offer security tokens that act like a share in the company. This creates a steady stream of passive income and you can always sell it off when you want. Another way to do it would be to treat your cryptocurrency as if they are actual currencies and perhaps take advantage of the price difference and may involve the arbitrage strategy. As always, make sure that your crypto exchange supports the features you need and read the fine prints.
Also read: What is swap in forex
How to Trade Cryptocurrency in Binance
Trading in cryptocurrency is easier than ever. But before you even begin to consider whether you should give it a shot, you should find out how to trade Crypto and check with the local law and make sure that your government and banks allow you to own and trade cryptocurrency. After securing your legal bases and your exit point, you can then start to consider where to start trading crypto assets.
There are many exchanges out there, but it is best to stick to the popular ones such as Binance or CoinBase. If you are wondering how to trade in cryptocurrency in India, you can start with these two exchanges as well. From there, it is a matter of setting up your account. This may involve a bunch of forms that require your name and banking details. You may need to create a crypto wallet on that exchange. You can use that, but you are better off having another crypto wallet if you plan on holding onto any coins for long.
When everything is complete, you can start trading. The user interface on Binance and CoinBase is quite intuitive, so you should have no problem navigating the site after a while.
Not every cryptocurrency trading platform provides CFD trading. Binance does not support CFD trading. In that case, you can look for another crypto CFD trading platform such as eToro, Plus500, LiberTex, Forex.com, and Avatrade. They offer different feature sets, so look for the ones that suit you.
At the end of the day, keep in mind that the crypto market is incredibly volatile. Even an average day trader would not be able to make a profit consistently. The crypto market is even more unpredictable. So, no matter how much you learn about how to trade crypto CFDs, you may still fail purely because of the unpredictability.