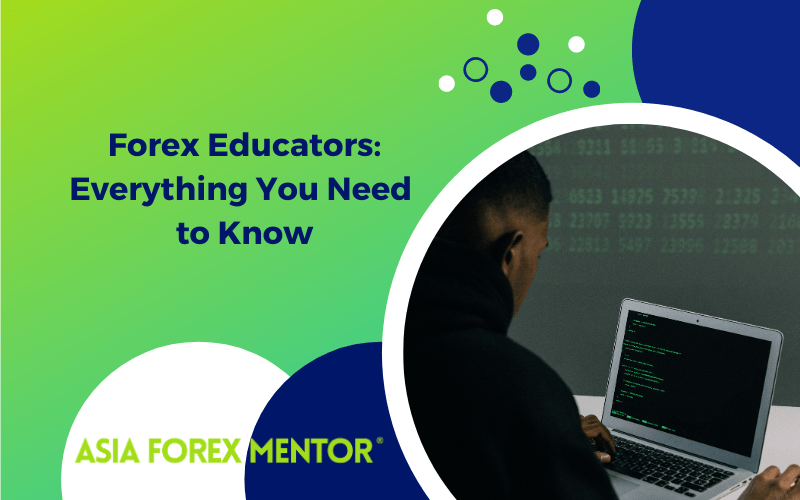 Forex Educators Explained
Let's face it. If you have been in the Forex game for a while, you know that it is a lot more complicated than some people make it out to be. To say that Forex trading is simply looking at a bunch of lines and clicking a few buttons is misleading at best. A savvy trader understands the intricacies of Forex trading and trade sensibly. If you want to learn about these sorts of things, you will need Forex educators.
These are paid services to help you understand the Forex market better, and hopefully allow you to get a higher ROI when you head back into the game again. Now, you probably have googled "how to trade forex" and found many free resources. You may argue that paying for something you can access for free online is a scam. That may be true if the paid resources contain what is already out there. But there are a few things that you cannot get unless you seek out a paid Forex education service.
Forex Educators Checklist
1. Getting Forex Education Free Online
To help you understand the problem with free online resources, let's talk about the basics of trading. To make a profit, your profit must exceed your loss. So, buy low and sell high. It's all about the balancing of values. You are good to go so long as you get more than you give away.
Now, let's look at free resources online. See them from the creator's perspective. You are basically giving away knowledge while getting little to no value. Ads revenue aside, your source of income is limited if you just host a free website.
With this in mind, look at these articles as a new and aspiring day trader. You have access to these contents for free. How much value do you think you are getting out of it? Unless the authors have the noble goal of providing highly valuable contents online for free, or that the idea is to attract people to enroll in their classes, then chances are that the content does not contain that much valuable information.
That said, there are a few passionate traders out there who want to help new traders. These free online resources, although arguably outdated, overly simplified, and sometimes inaccurate, still serve as a solid foundation for rookie traders. You can and should go through these first so you have an idea of how the market works.
2. How to Trade Forex for Beginners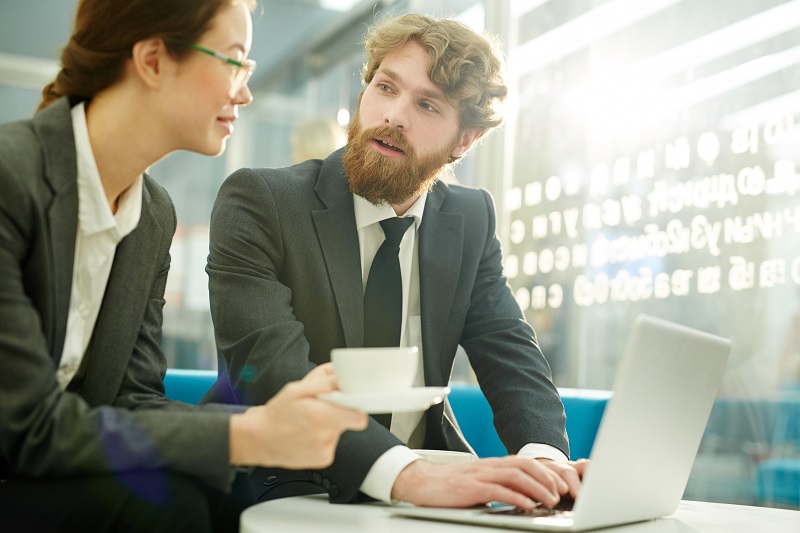 You might not be aware of this, but you might have dabbled in forex trading in the past, although not for profit. Forex means Foreign Exchange, so the whole idea is to make a profit by trading one form of currency to another. So, if you live in the United States and decided to visit Singapore, you need to buy Singapore dollars (SGD) using your United States Dollars (USD). The conversion from USD to SGD is Forex.
Forex traders make a profit by taking advantage of the fluctuating values of currencies. The profit per currency unit is not much. Maybe you make about 0.001 cents in profit for every $1. That might not seem much, but if it's $100,000, then you're looking at $100 in profit. The numbers add up very quickly if you play your cards right.
Prices and trends fluctuate wildly, especially if you are a day trader. You are not alone in this game, however. There are massive financial institutions at play as well, and it is usually them who get to decide where the market is headed. For this reason, traders consider a good strategy to be the one that allows you to trade with the institutions, not against them.
Other than that, here are a few tips to help you in your trading journey:
Research the market: Knowledge is key. Do your research so you have an idea of upcoming events that may influence the value of a currency. Many online broker platforms usually provide you with some resources.
Use a demo account: Many platforms also allow you to trade with a demo account so you can trade without putting your capital at risk. Of course, the balance in the demo account is only for practice and cannot be withdrawn.
Start trading: When you know the ropes, you can create a real account, make a deposit, and start trading.
3. Forex Education Academy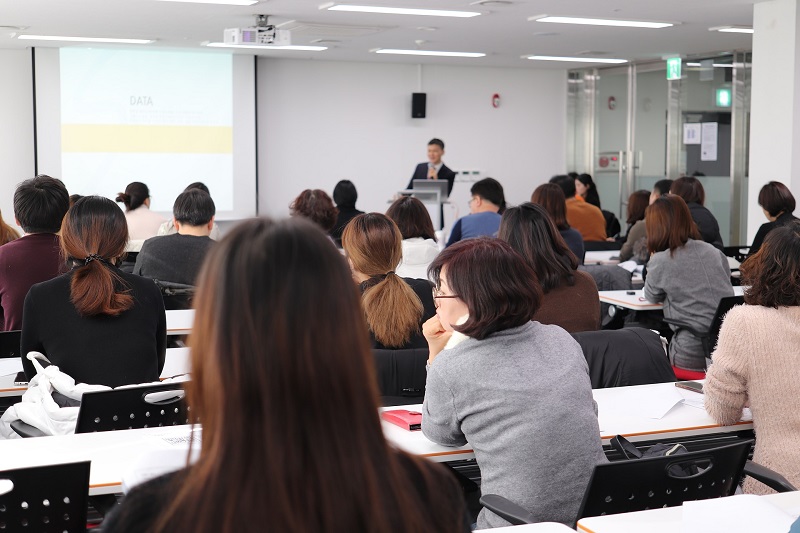 With the basics out of the way, you can start trading. However, as mentioned before, the above explanation only serves to illustrate how the game works. How you play and win it is an entirely different matter. If you want to win, you will need some help.
You can, of course, start trading and learn from experience. In this day and age though, you can expedite your learning experience by learning from trading mentors. They will show you how it's done for a reasonable price, given how much money you will make at the end of it.
But it is prudent to seek out a mentor who actually knows what they are doing. The dark side of majority of the Forex education academy is the fact that many of them are made by unsuccessful traders. They want to sell you the dreams of being financially independent and provide you with sub-par classes that oftentimes do not help you at all.
4. Forex Education Courses
Amidst all of that con artists, there are a few mentors who are genuine and passionate about what they do. One of them is the School of Pipsology, which provides free online resources to help you started. There is also Asia Forex Mentor (AFM), whose founder and mentor Ezekiel Chew has over 20 years of experience in trading. He has helped many traders, including day traders and traders in large financial institutions, in mastering the arts of Forex trading.
5. Forex Education Websites
Legitimate Forex education websites that are worth your time and attention should have an air of professionalism and inspire confidence. For one, it should not leave you with more questions than answers.
One thing to look for is mentors. They should not be shy in speaking of their experience and accomplishment in the Forex game, and you should verify their claims as well. If they just ramble on and on about what you can get from their courses without providing you any solid proof, chances are that they are not worth your time.
Asia Forex Mentor is a good example of a website that inspires confidence. They provide you with a clear background of the founder and mentor, Ezekiel Chew. You can look him up to verify his experience and accomplishments as well. You can see how he accomplished all of this with his AFM Proprietary One Core program, which you will get to learn if you sign up.
Another thing to consider about AFM is the fact that they provide a 5-lesson free forex course so you know what you are going to get. They give you a detailed explanation of how their trading strategy works, among other information so that everything is clear from the start.
6. AFM Provides a Professional Forex Trader Course
How Forex educators construct their courses is up to them, although they should at least provide you with an overview of what you will get from their courses. Asia Forex Mentor (AFM) is a good example here as they make it clear from the get-go what you are going to get from them when you enroll in their course.
7. Forex Education PDF
There are two main means of Forex education. Either through a PDF file or video lesson. Both have their own merits. PDF files are a quick and handy way to access important information quickly whereas videos are more useful when illustrations or in-depth explanations are necessary. However, if you have any questions, you will need to reach out to your mentor directly.
AFM provides you with another option: Live trade setups. Every week, the founder and mentor Ezekiel Chew will share his trade setups for the week and you can trade along with him. This is their Golden Eye Group where Ezekiel shares his trading ideas, analysis and setups for the week. There, you will get to see how the expert does it in real-time, how he sets up his trades, etc. This could expedite your learning process dramatically as you get an insight into how an expert interprets the market.
8. What About Babypips?
We've mentioned the School of Pipsology in the past. They are one of the most reputable institutions for Forex education. Plus, you can access all of their resources for free. Their goal is to simplify Forex trading so that even complete beginners can understand the game.
We highly recommend you check out Babypips and enroll in their School of Pipsology. Some users complained that there are too much to digest and that there are typos and some inconsistency and contradiction in their material. All those flaws aside, these still provide you with a solid foundation to start your Forex career.
Their material is bite-sized, so there is no point in rushing through everything. Take your time going through it. It will not equip you with all the knowledge you need, but it is an excellent place to start. Armed with this knowledge, you can then proceed to enroll for a Forex education program such as that from AFM for maximum value.
The above is a repost of a press release. We are proud to be conferred the Best Forex Educators award by The European Banking and Finance Awards, Investopedia and Benzinga.